July 21, 2016
Insomnia Part 2 – Version 2
see first installment here, and Part 2 Version 1 here)
Our sleepless protagonist is browsing in a bookstore – immediately drawn to photo books of space phenomena – when she sees this:
She admires it, registers it somewhere in her brain, and goes on about her day/night.Later that morning, she's wandering in a department store, and sees the Image Consultant area. The staff seems to be at loose ends, so she plucks up her tired courage and asks if she can meet with the consultant…
An hour later, her universe has been rocked. While she's told that her neutral navy is perfect for her, she's encouraged to add warmer accent colors to her wardrobe! Part of her recommended palette looks sort of like this: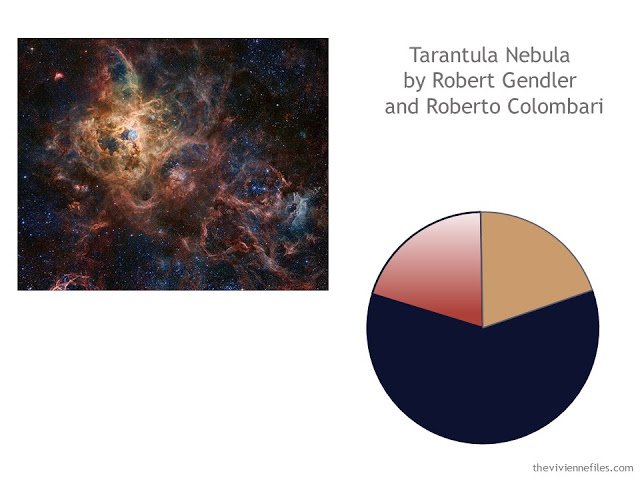 Let's remember that this is her current travel wardrobe: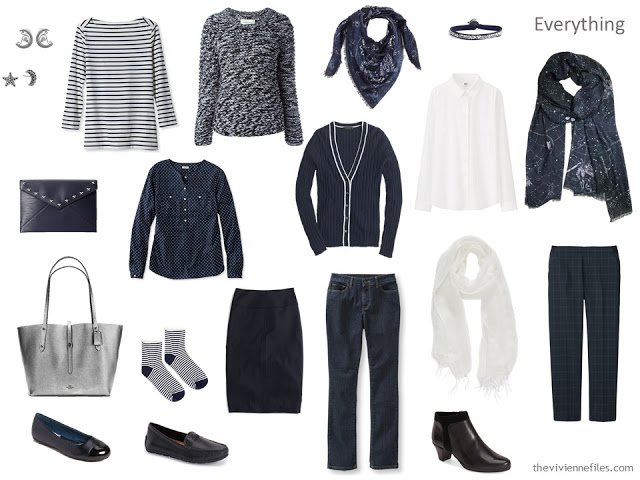 moon earrings – Gianluca Anzani
; moon & star earrings – Marc Jacobs; striped top – L.L.Bean; marled sweater – Public School; square scarf – Treasure&Bond; bracelet – Les Interchangeables; clutch – Rebecca Minkoff; henley – L.L.Bean; cardigan – J. Crew; shirt – Uniqlo; astrology scarf – Antagoniste; tote – Coach; socks – Topshop; skirt – J. Crew; jeans – L.L.Bean; white scarf – Caslon; pants – Uniqlo; flats – SoftWalk; loafers – Coach; boots – Munro
As we all well understand, one doesn't just rush out and do what an image consultant tells us to do – that's madness. But the message sticks with her, and so when she stops into Hermès and sees a scarf that bowls her over, she succumbs to temptation. And when compliments follow, she indulges in a camel sweater that is a COMPLETE departure from anything she's worn since grade school: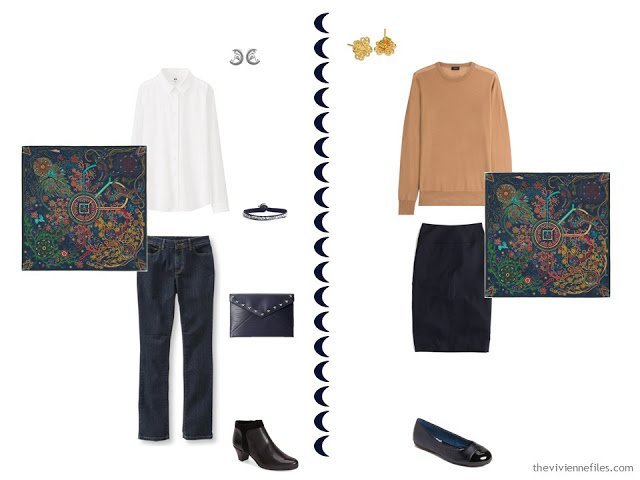 Women in shops comment on how flattering the camel is to her; they've always wished that they could wear these warm colors so successfully!
Well, there's no stopping her now. Gradually, but with determination, she adds a few more things to her "new" wardrobe: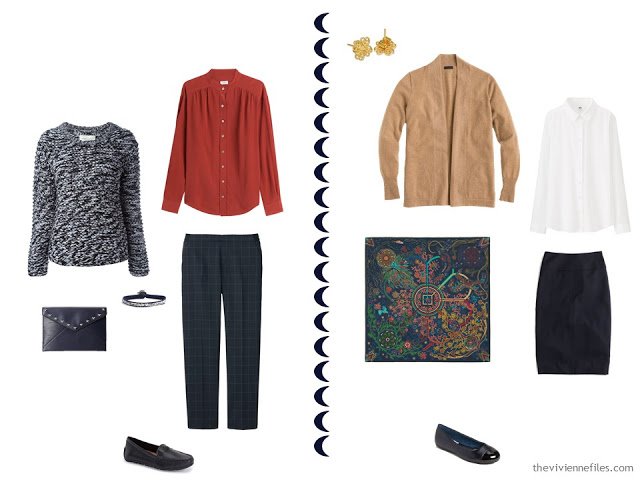 She's not necessarily sleeping more, or better, than she had been, but she certainly looks good! Bronze nail polish, and a decidedly warm-hued lipstick bring color to her hands and face in a way that's startling to her, but unquestionably comfortable. (after a few minutes of mental adjustment!)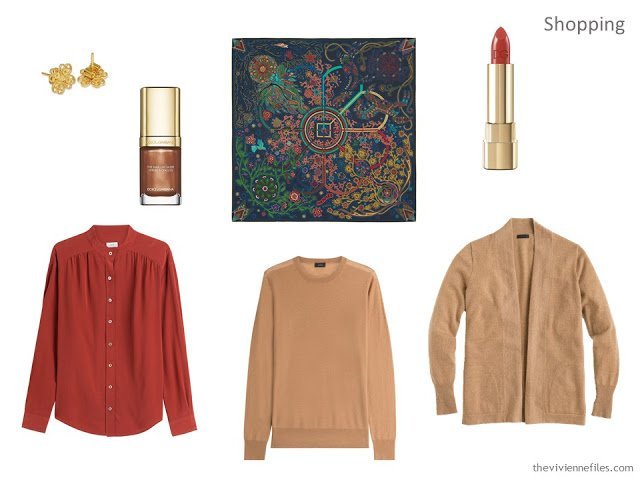 Earrings – Giuliana Valz-Gen; nail polish – Dolce & Gabbana Baroque Bronze; rust blouse – Closed; scarf – Hermes L'Arbre du Vent; sweater – Joseph; cardigan – J. Crew; lipstick – Dolce & Gabbana Classic Cream Lipstick in Cosmopolitan
By the time she goes home, her travel wardrobe takes on a completely different look: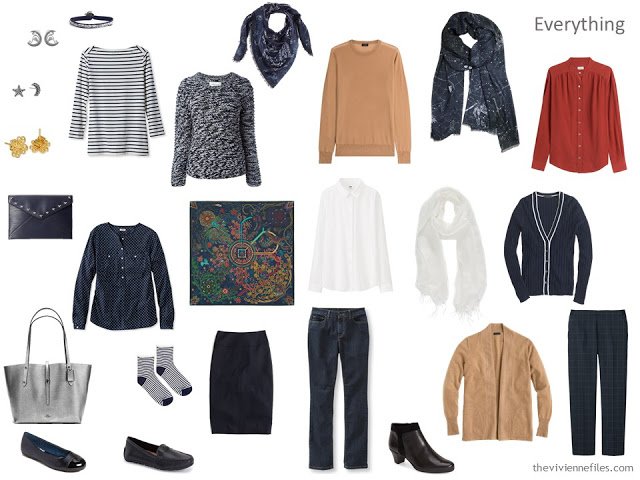 Will she transition completely away from silver jewelry? Is her silver tote bag doomed to consignment? There's no rush, and there's no reason to hasten these kinds of transitions; comfort and a feeling of natural growth and evolution should be most important.
love,
Janice