July 22, 2020
Well THAT went well… Yesterday, our heroine was caught off guard when she realized that she needed to pack and leave for the weekend in 5 minutes!
She managed, using this painting as her color inspiration; she felt that the swirling and diffusion in this painting accurately represented the state of her brain:
The photographer and crew from the famous food magazine LOVED her sister-in-law's B&B. They loved it SO MUCH that they're going to come back in a few days, and film a half-hour video about them for their You Tube channel.
Panic ensues. And our heroine and her partner and enlisted to come stay at the B&B for… well, for the foreseeable future!
They're both leaving everything that they packed up at the Inn, and are driving back to their home to do laundry and pack more!
This is what she already has there, that she'd packed yesterday:
After the disorganized wildness that was her style yesterday, she's now going to be VERY methodical…
First, she decides that she will be happy with 16 garments in her travel capsule wardrobe… And then she plugs her garments into a 4 by 4 Wardrobe Template, to get her bearings:
Then, as laundry was finishing, she very methodically, logically, carefully chose her second 8 garments:
Whew! Laundry done, all clean sheets on the beds for when they get home, clean towels in the bathroom – they want their return home to be easy and pleasant!
And her travel capsule wardrobe? She thinks it looks great!
But in her head, she takes the time to assemble a handful (or two!) of outfits. She tries to use every garment, and she tries to think of a range of probably activities in store for the next few weeks: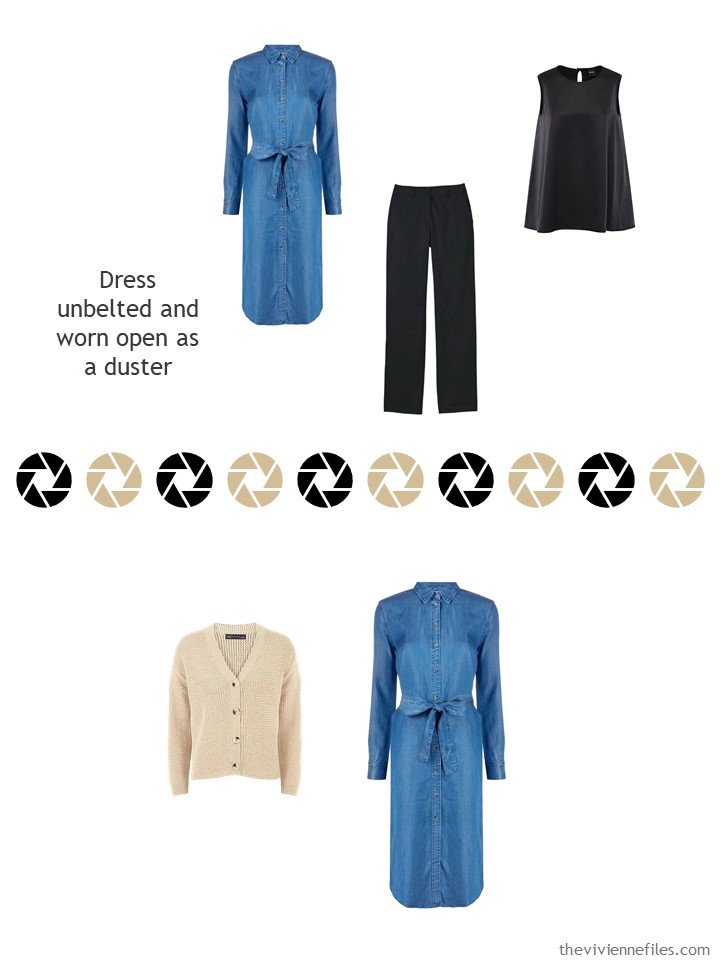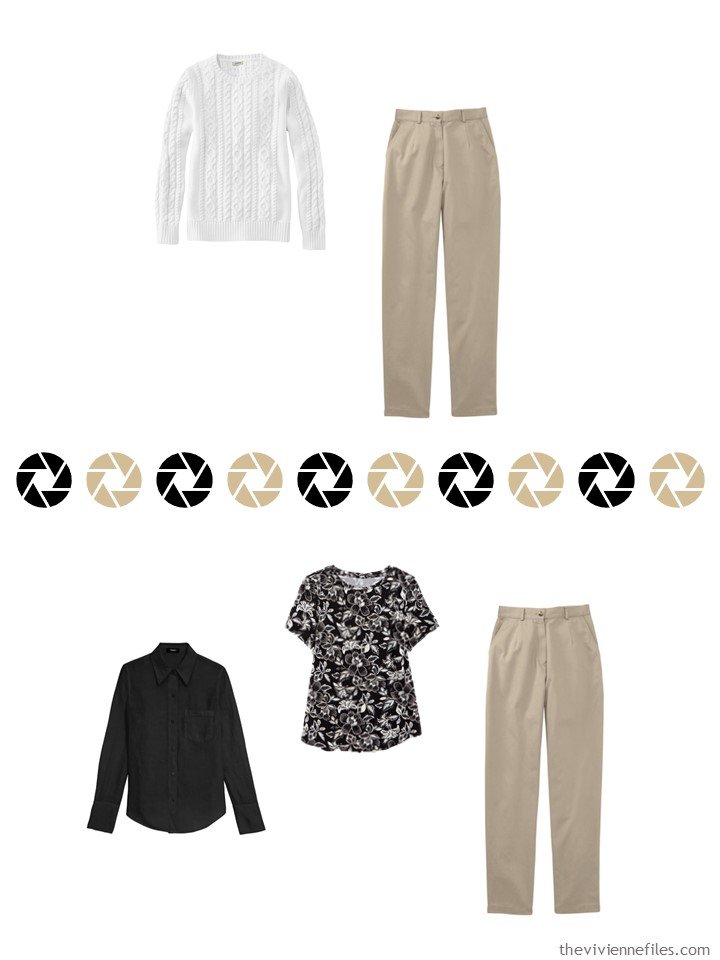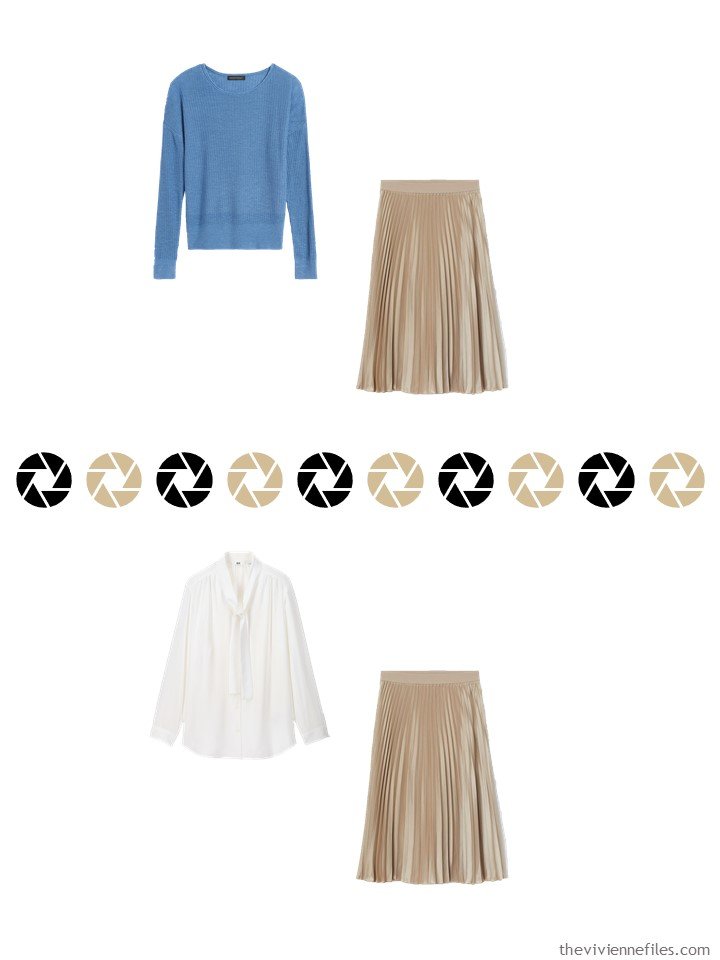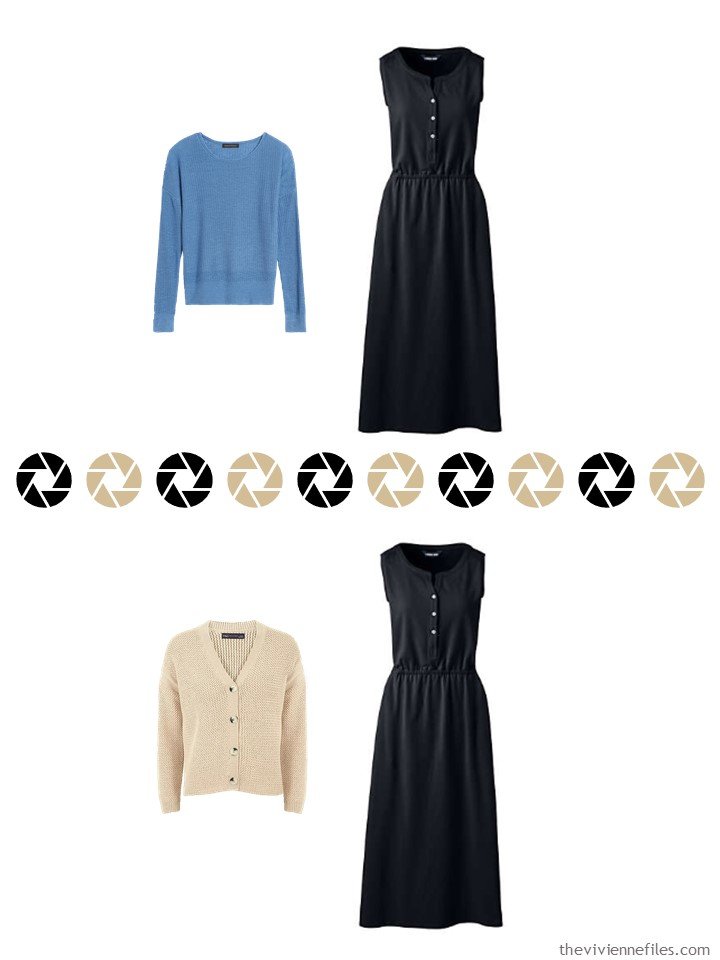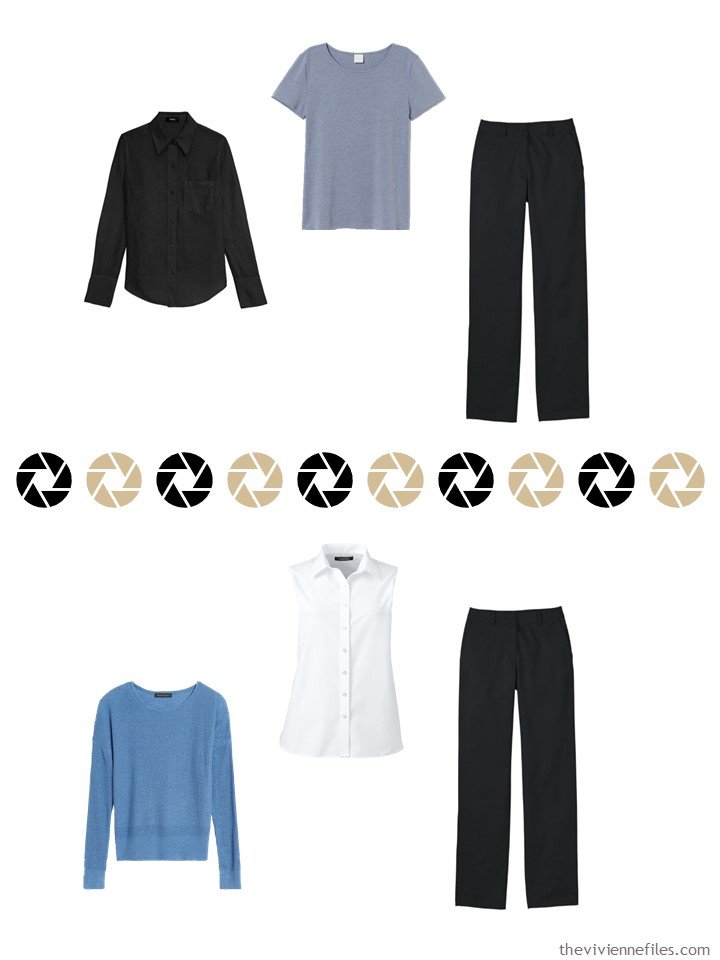 This is going to be interesting, exciting, possible embarrassing (being in a video????), and great fun….
And she can wear her denim dress as a bathrobe, if she forgets pajamas again!
love,
Janice
p.s. 4 years ago our heroine was leaving the "navy/grey/white" world of corporate life, and building a new wardrobe in shades of brown with PINK!