July 27, 2020
The END of this project! I'm feeling a bit wistful…
But let's look at summer dresses. I live in dresses (well, in normal times I live in dresses) in the summer, because they're cool, always appropriate, and so easy. Make sure you've got the right undergarments, and you're comfortable and good to go!
I'm starting with this dress because it's a great deal, and would be madly versatile. I see this worn over something, in cooler weather…
At this point in wardrobe building, there aren't many rules for choosing this dress! Something you love, something for which you have all of the right accessories, and something that will be cool in hot weather…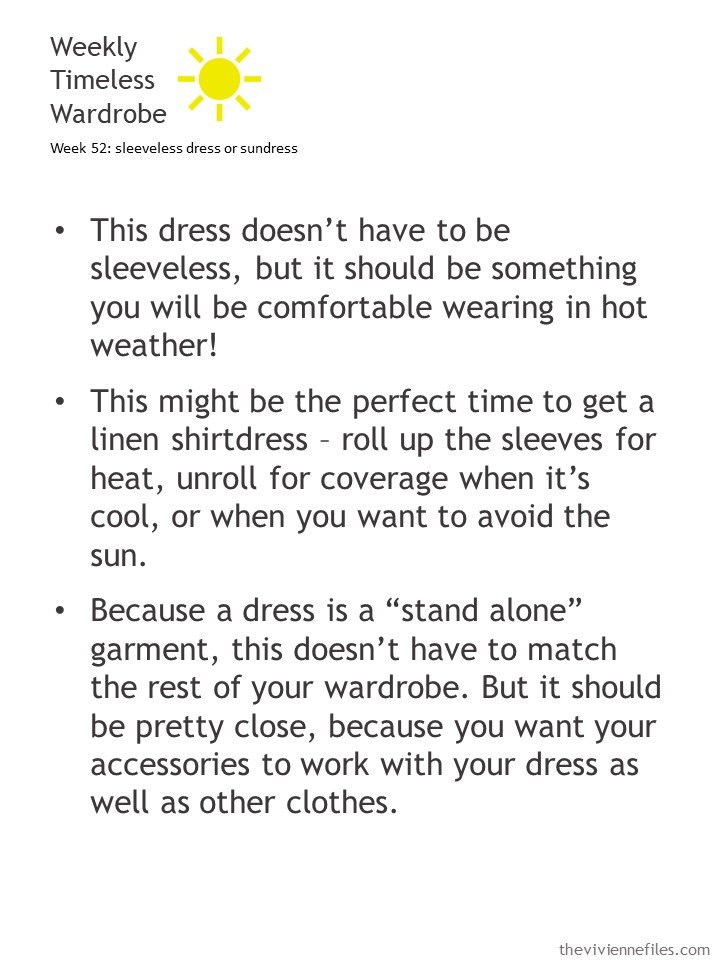 For those who are building wardrobe around our 6 Scarves, there are great dresses available that work beautifully with each scarf:
Some of these dresses are marked WAY down right now as part of the much heralded Nordstrom Anniversary Sale…
When your favorite dress is an unusual color, the easiest answer for shoes and bags is a summery neutral:
With a printed dress, you might opt for accessories in a secondary color in the print:
These sandals are a print, although it's pretty hard to tell! With sandals like this I don't even consider this pattern mixing!
This dress isn't the exactly same color as the luggage brown accessories (and the cool earrings!) but they blend together beautifully:
And sometimes, you can match your dress pretty easily! What fun!!!
And as always, metallics are an easy way to find accessories that will work with a bunch of different colors:
For my final iteration of the black and white Weekly Timeless Wardrobe, I chose to include the black version of the dress with which I opened this post. I could see this dress being worn through much of the year, with a long-sleeved striped tee shirt underneath, maybe?
Here it is! The final list….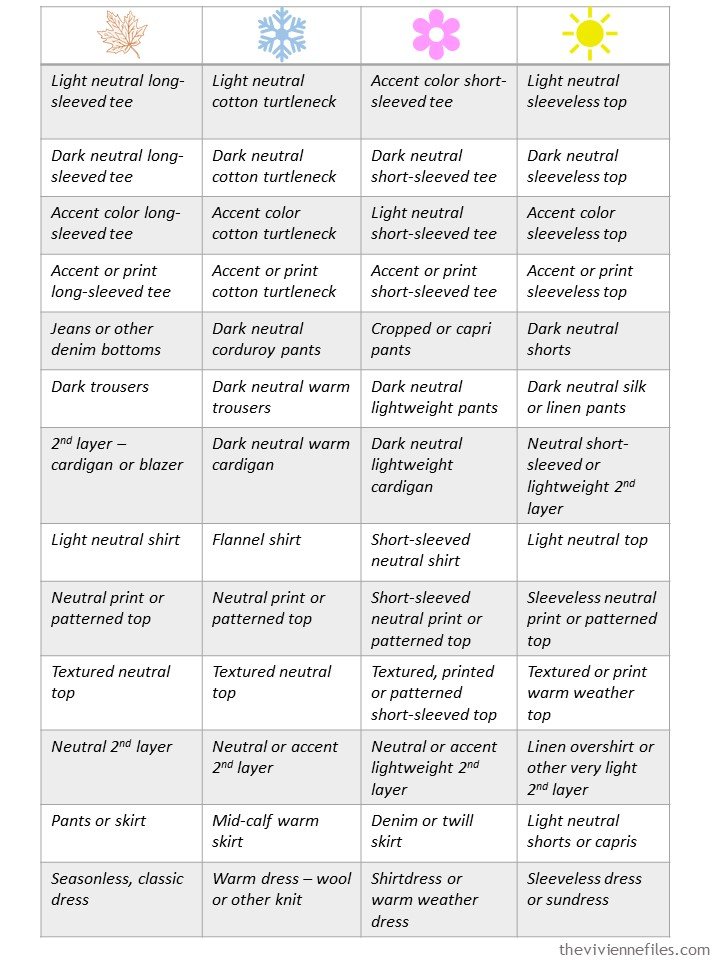 For at least a couple of weeks I'm going to use Mondays to revisit the Weekly Timeless Wardrobe and ponder the ways that it might be used…
love,
Janice
p.s. Three years ago I had some ideas about some different ways to think about choosing your favorite color…