July 15, 2020
A few months ago, one of our heroines was heading off to a lovely manor house, with lots of gorgeous gardens…
Her wardrobe for this trip was inspired by this completely confusing but very beautiful painting:
For their relatively short visit, she packed this most lovely travel capsule wardrobe – it sort of radiates the feeling of flowers…
WELL! One day, out of the blue, the got a call from the inn where they stayed back in April. They were pretty desperate for business, and because they knew our heroine and her partner, they were willing to give them an AMAZING deal to come up for the REST OF THE SUMMER…
Essentially, they understand that having anybody in the inn, even if they're just covering their costs, is better than having everything empty.
They can work from there. They can go to the gardens at the manor EVERY DAY. They can be outdoors…
She starts packing!
But she's going to be more methodical this time. She will take everything that she took before, but she wants to make her additions with a plan: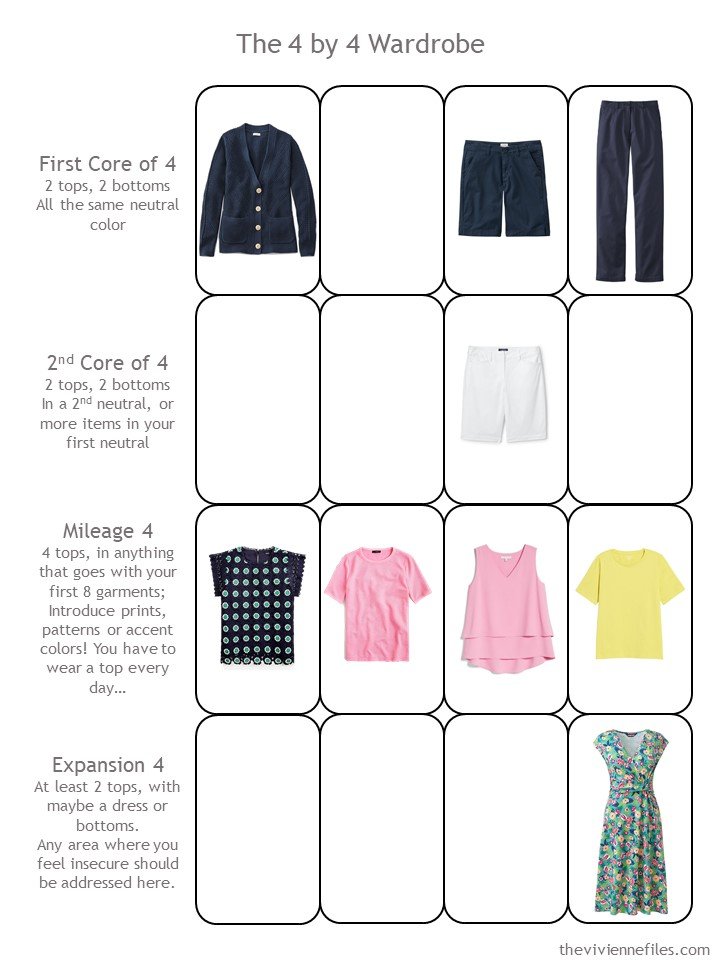 She carefully chooses, one garment at a time:
Whew! She's pretty happy with the way this turned out: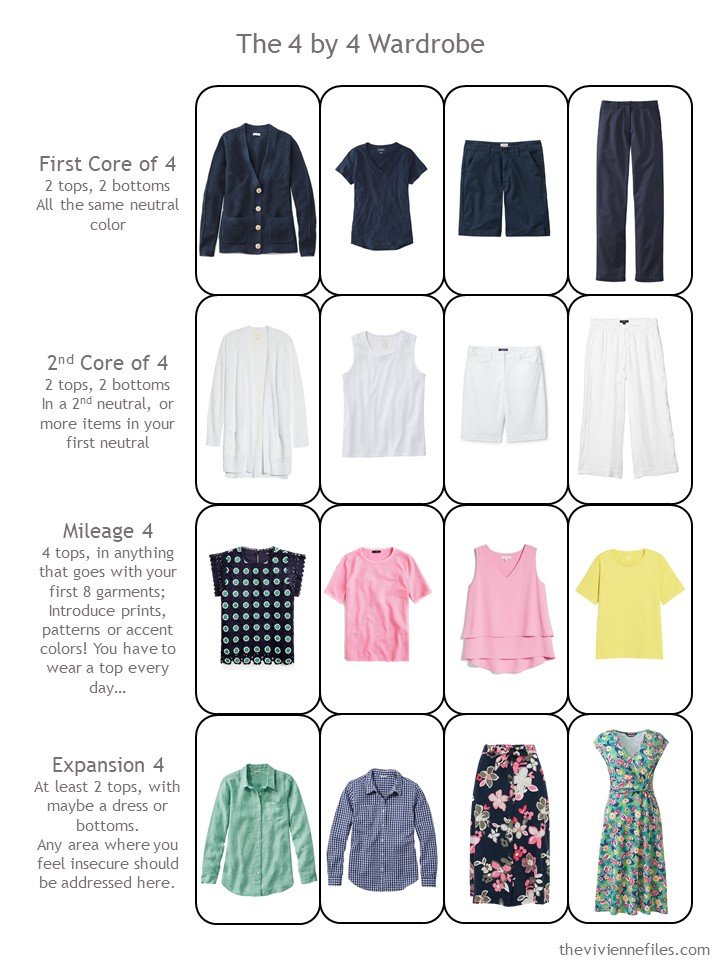 But she confesses to a little bit of nervousness about having printed tops AND printed bottoms; conventional wisdom would suggest that this is going to limit the versatility of her travel wardrobe.
So she charts out a stack of outfits, just to prove to herself that she's going to be fine…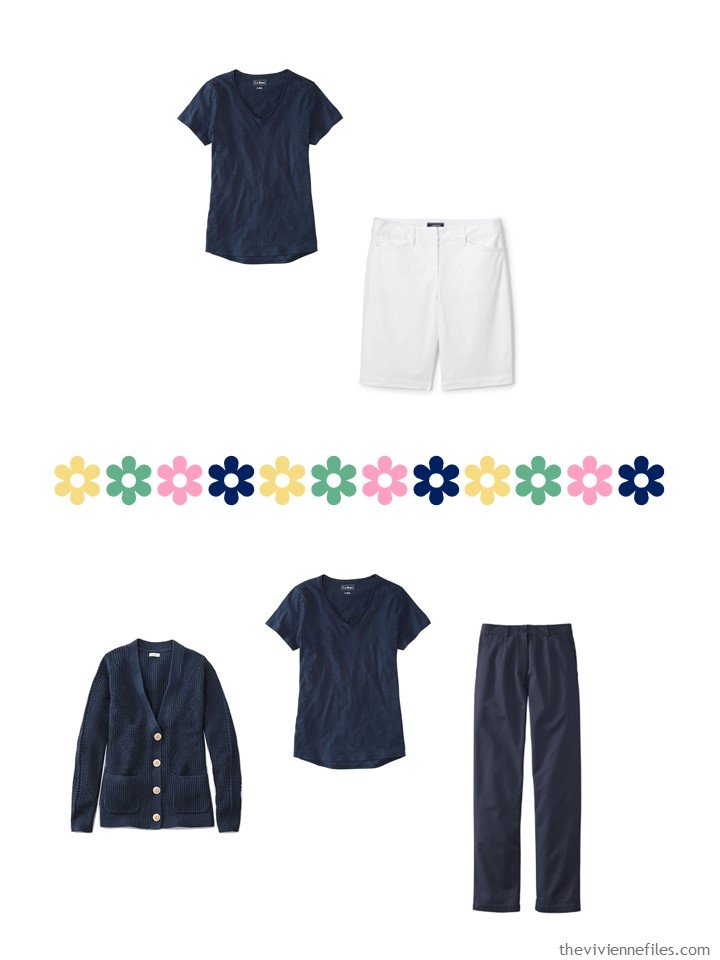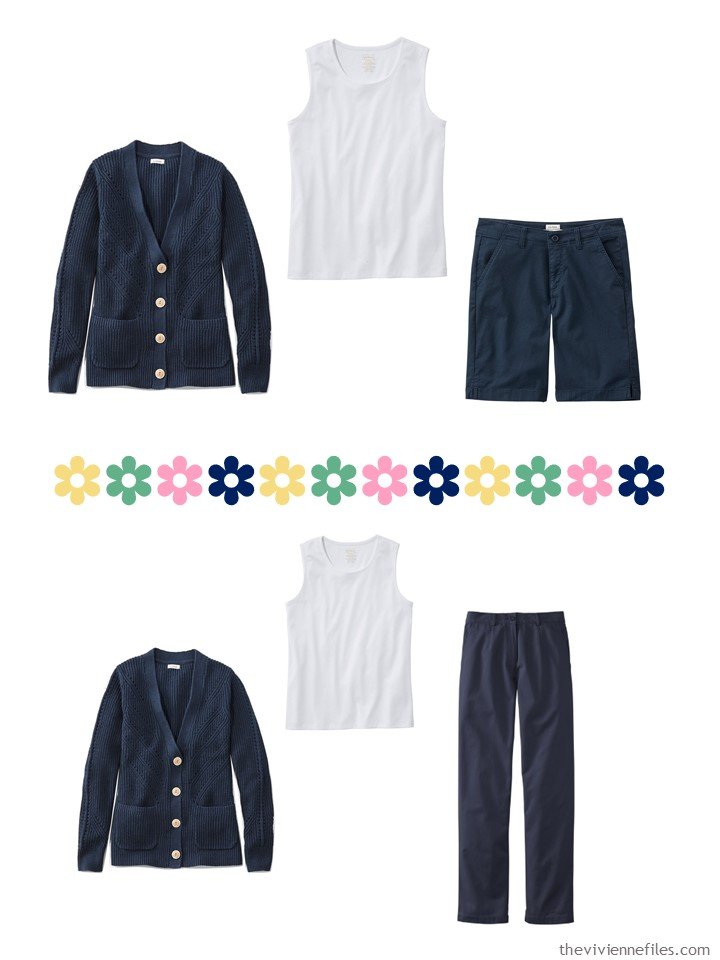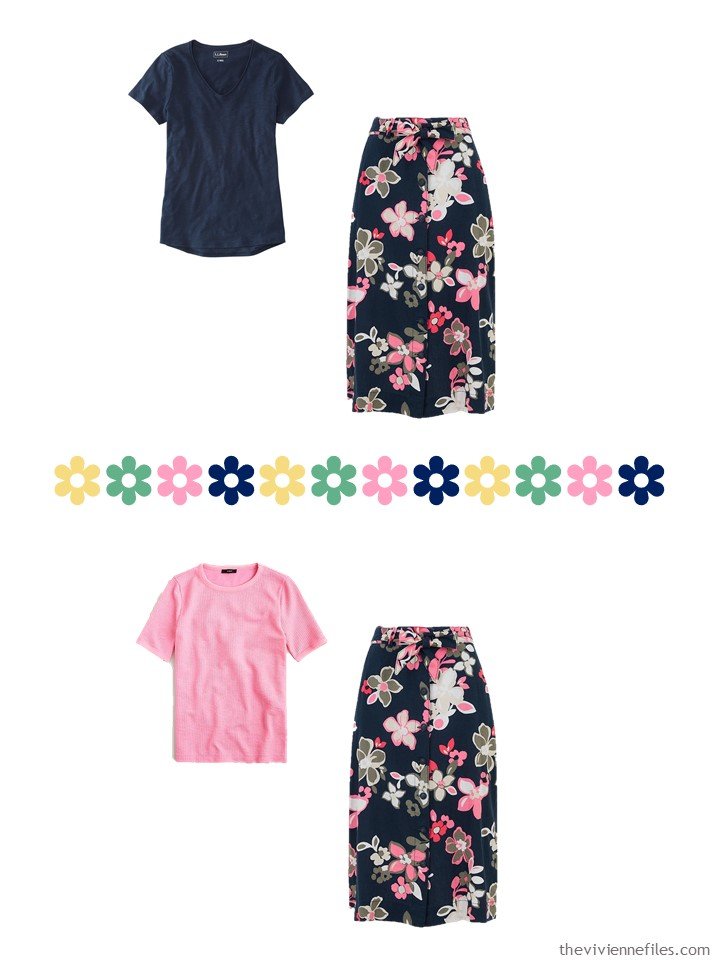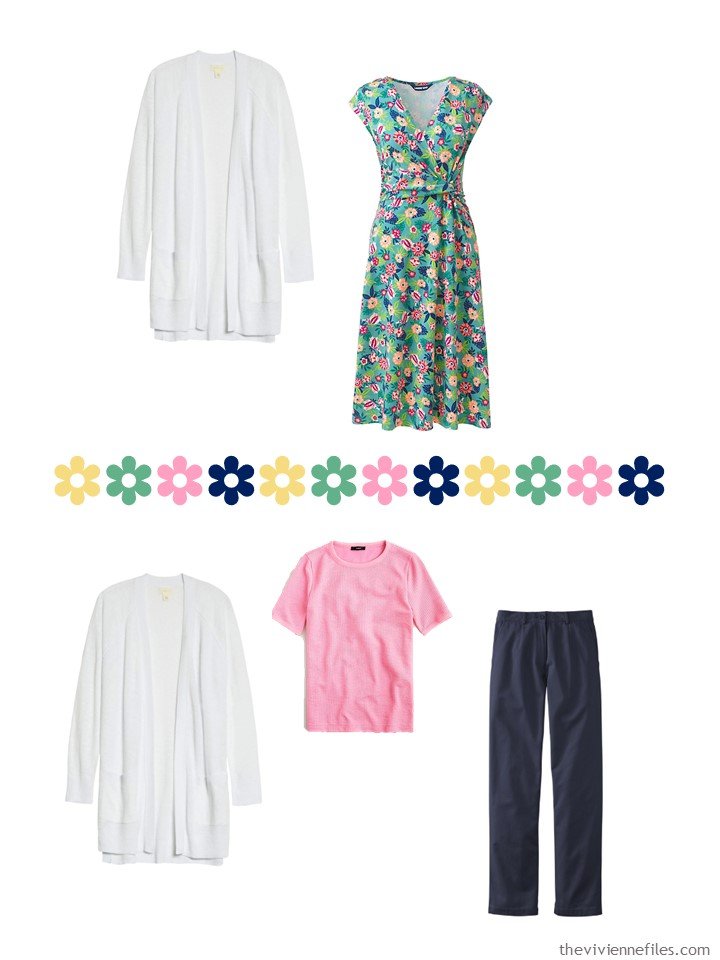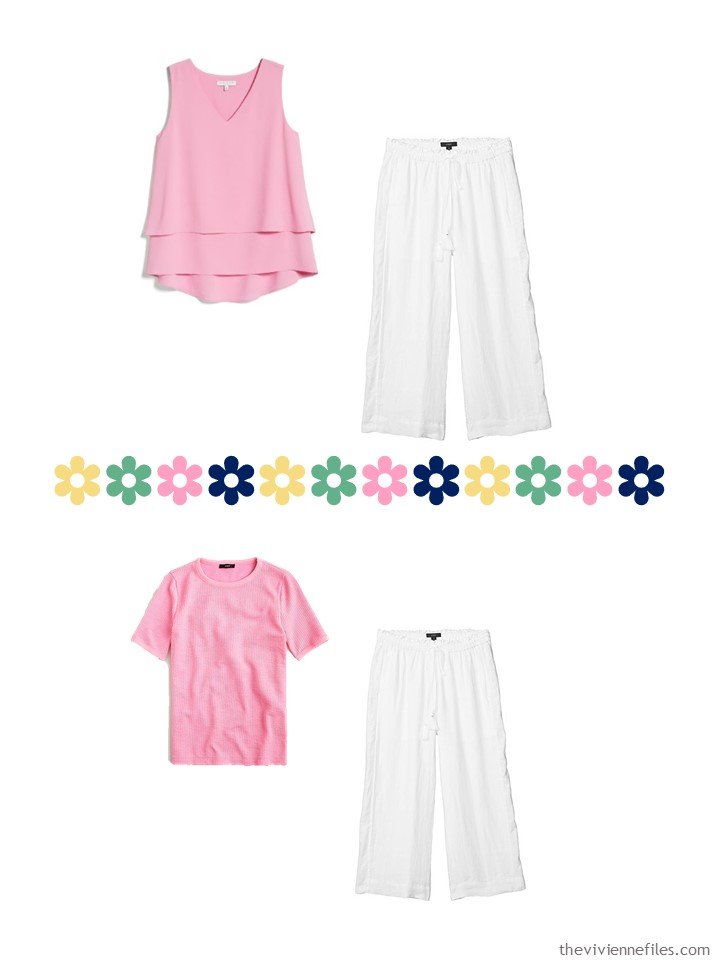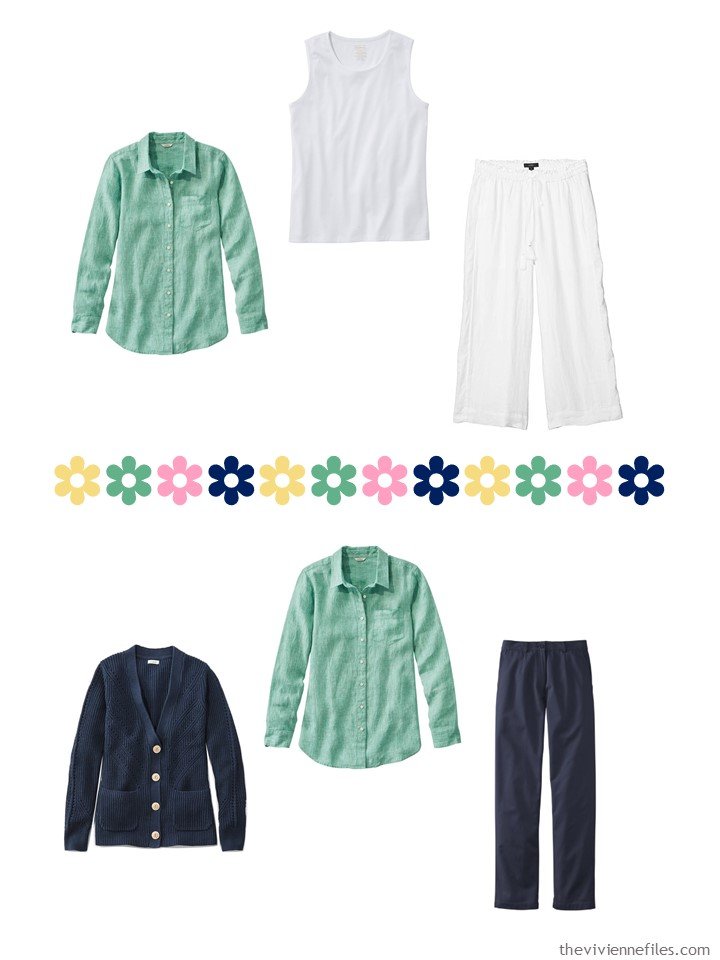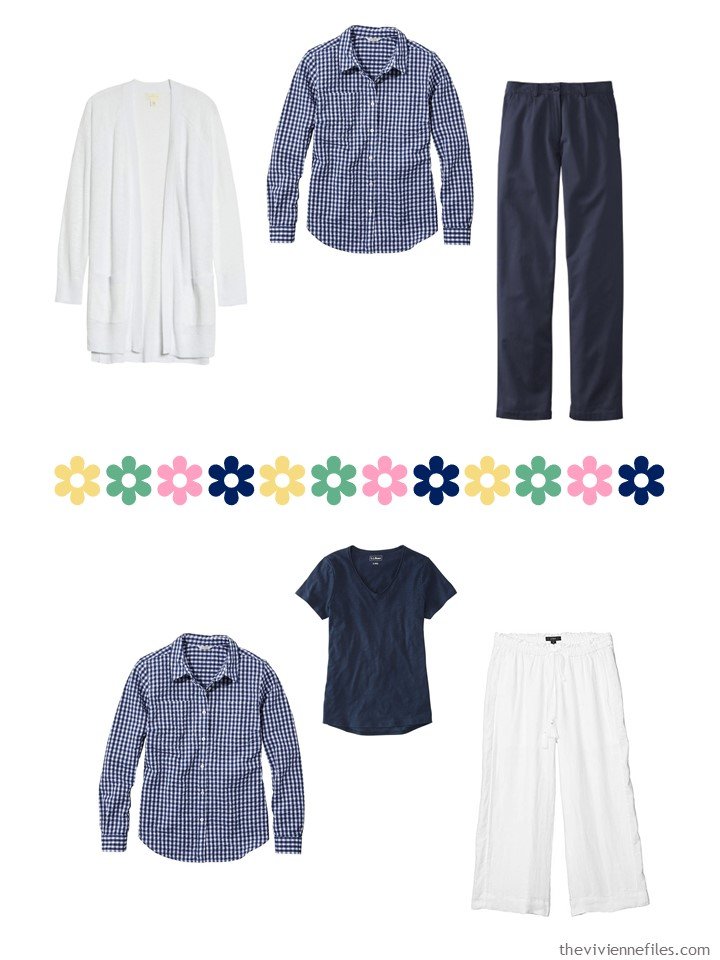 That answered THAT question pretty completely; she has lots of outfits to wear.
But she realizes that she's going to need accessories; all of those outfits with solid garments could use a bracelet…. or earrings…. or even a scarf! The weather up there isn't always steamy hot, by any stretch…
love,
Janice
p.s. Three years ago, one of my favorite heroines EVER is packing a tiny suitcase with just a few garments, because she's only going for a few days… Jet lag doesn't bother her!