April 10, 2010
I promised pretty colors…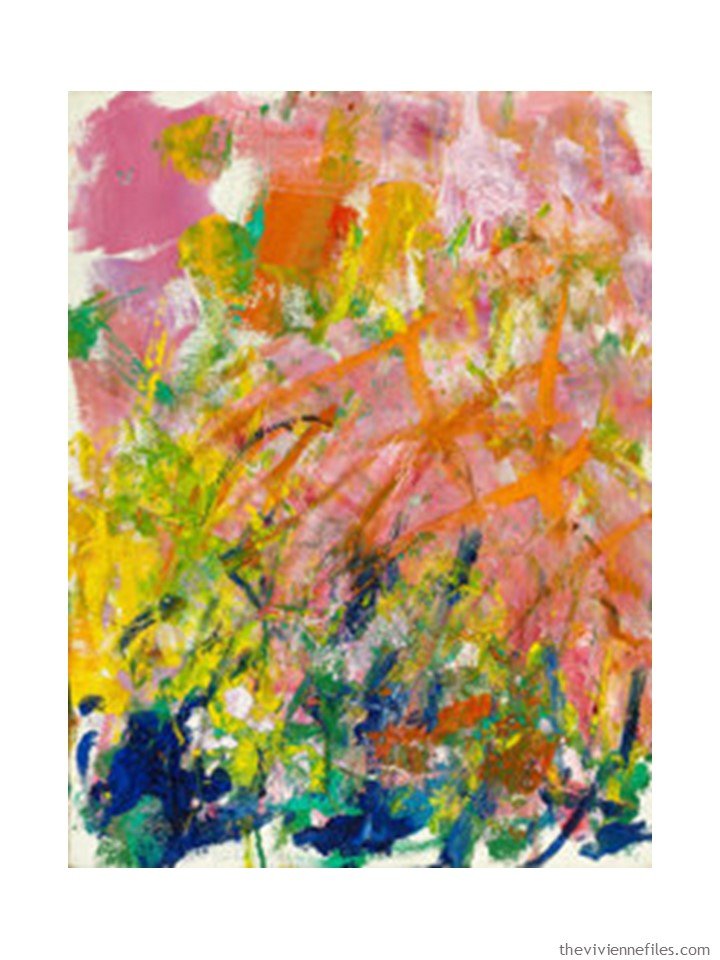 Our heroine is looking for flowers… She's packing for a long weekend, basing her choices on this palette that she's chosen: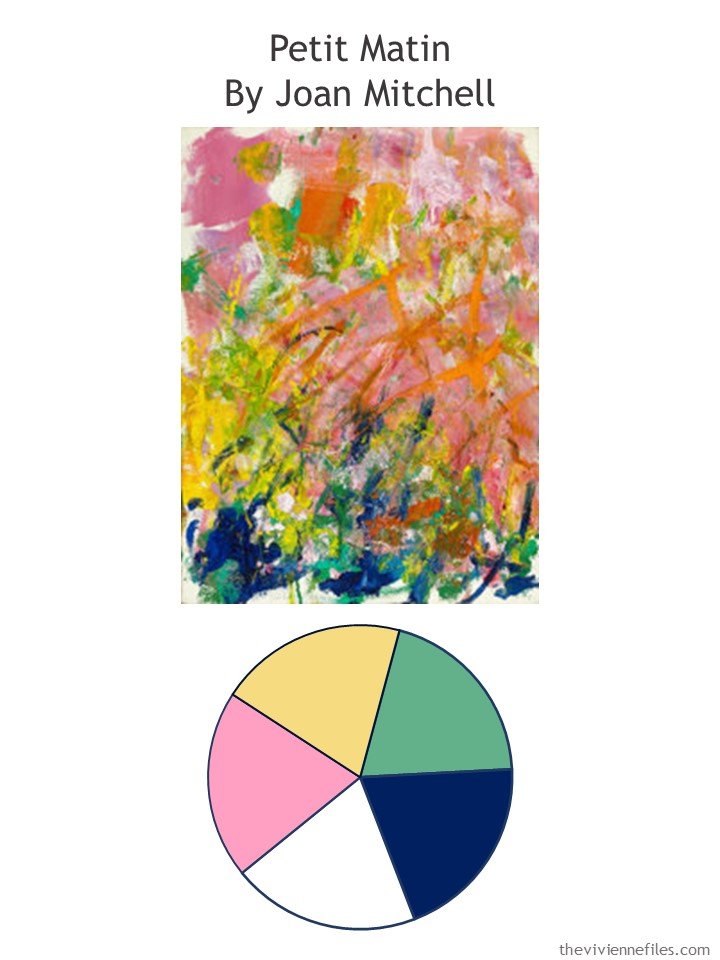 Thinking about flowers, and admiring photographs of flowers, were a part of what kept her happy and content during the quarantine. But now, they're going to walk a ton, outdoors, and admire nature.
Now that they're free to travel again, they've found the perfect destination – a mansion house with extensive gardens! Miles and miles of gardens…
She's less conservative than she has been in the past. Once upon a time, she would have a solid navy suitcase, and wear solid navy shoes for the drive. But now, she's more relaxed, and understands that having some fun with these things is a small celebration of life and whimsy!
Since walking is their primary plan, she is indeed packing 3 pairs of shoes. Her feet are a critical part of the success of this trip:
Of course they will go out to eat – they're staying at a small inn, that's supposed to have a really good pub with excellent food. But they're not getting dressed up…
She left her travel wardrobe hang in the spare bedroom for days before they left – it felt like a flower garden to her: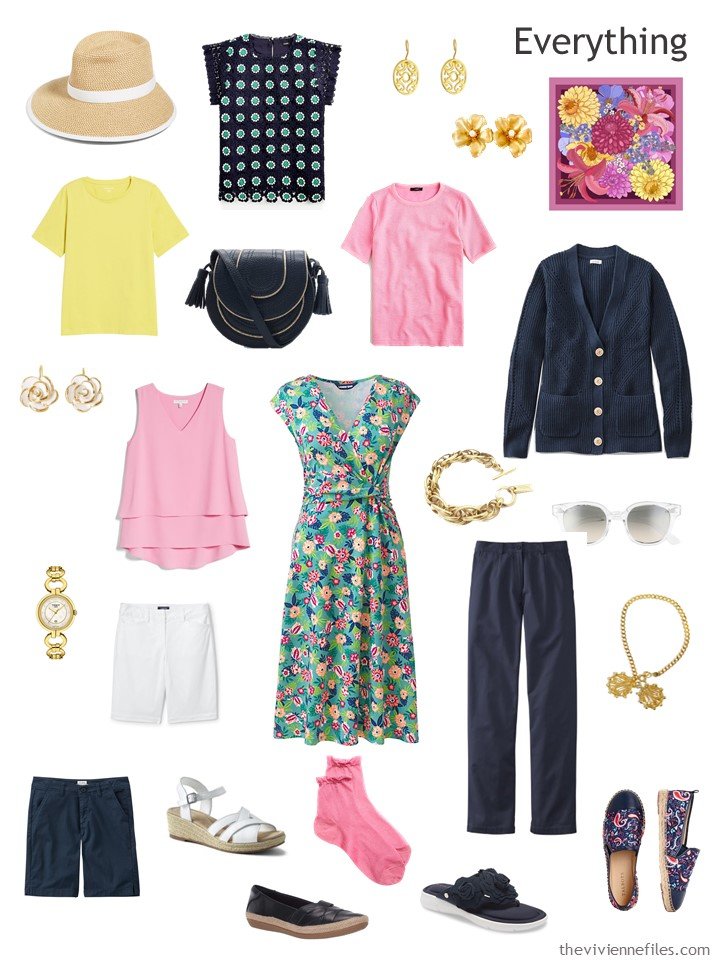 She does understand that there's a wee chance that she's going to have to wear pants for the entire weekend! But she's willing to risk it. After everything that has happened in the last 6 months, a change in weather is NOT a problem!
And she has all kinds of possible outfits that she can assemble from the 9 garments that she will have with her: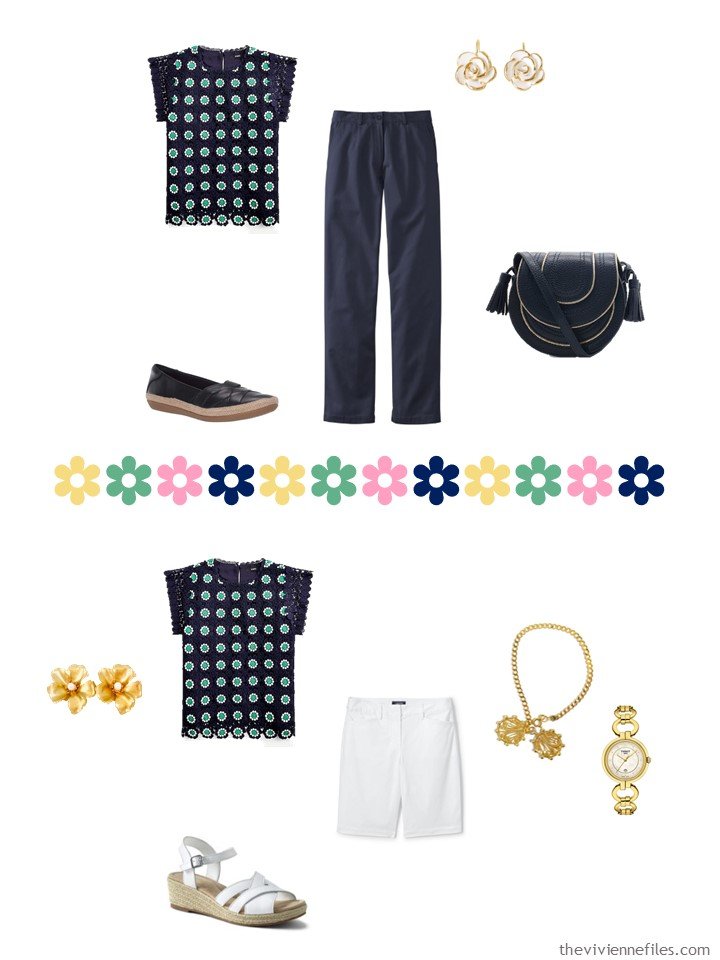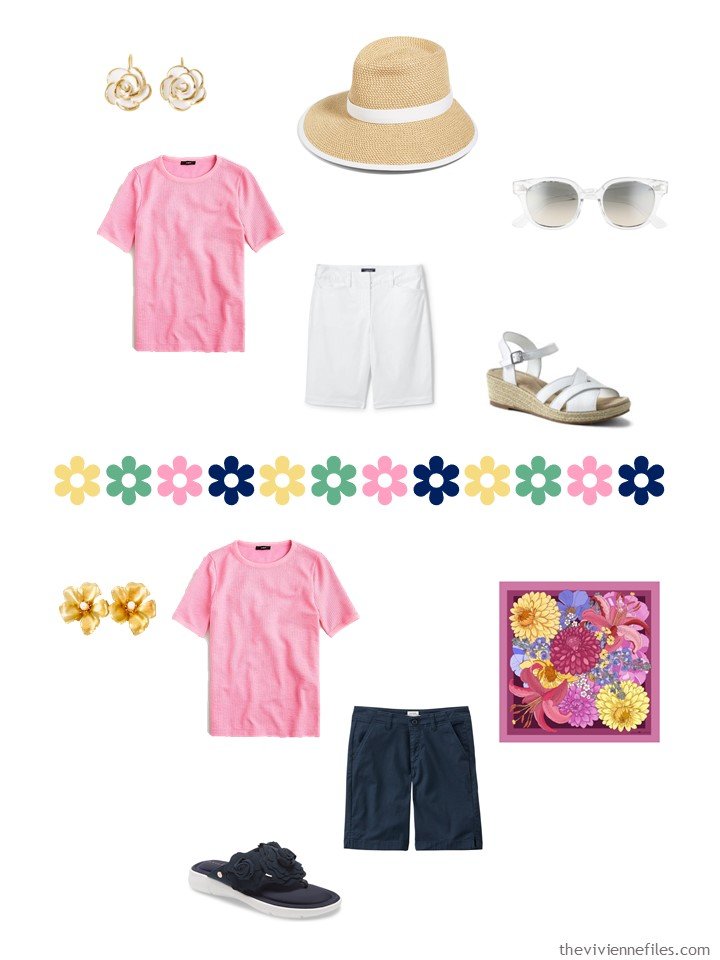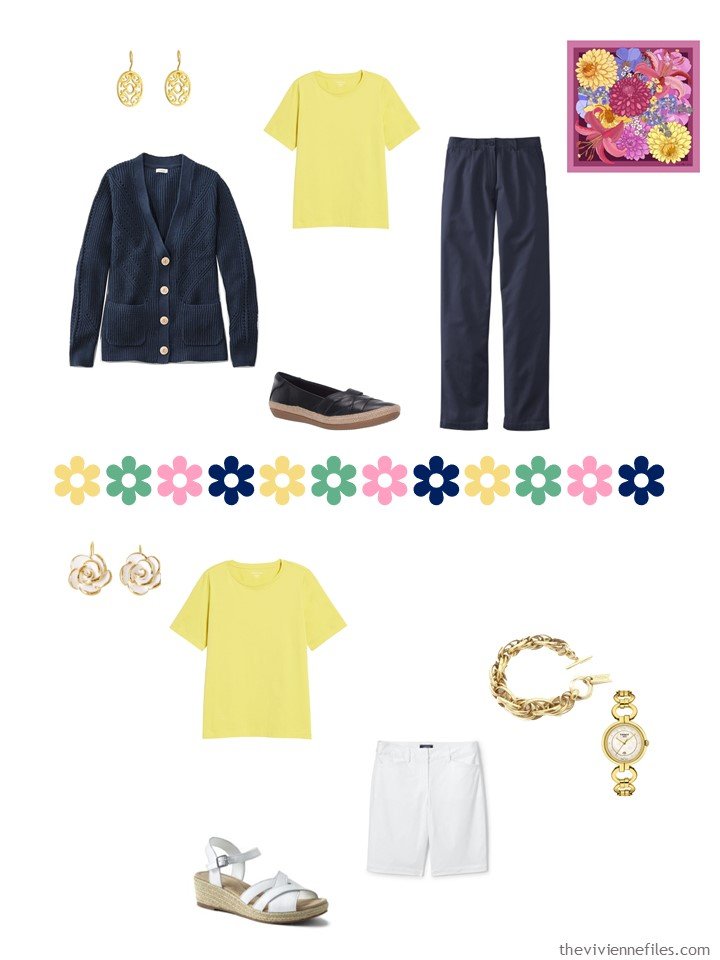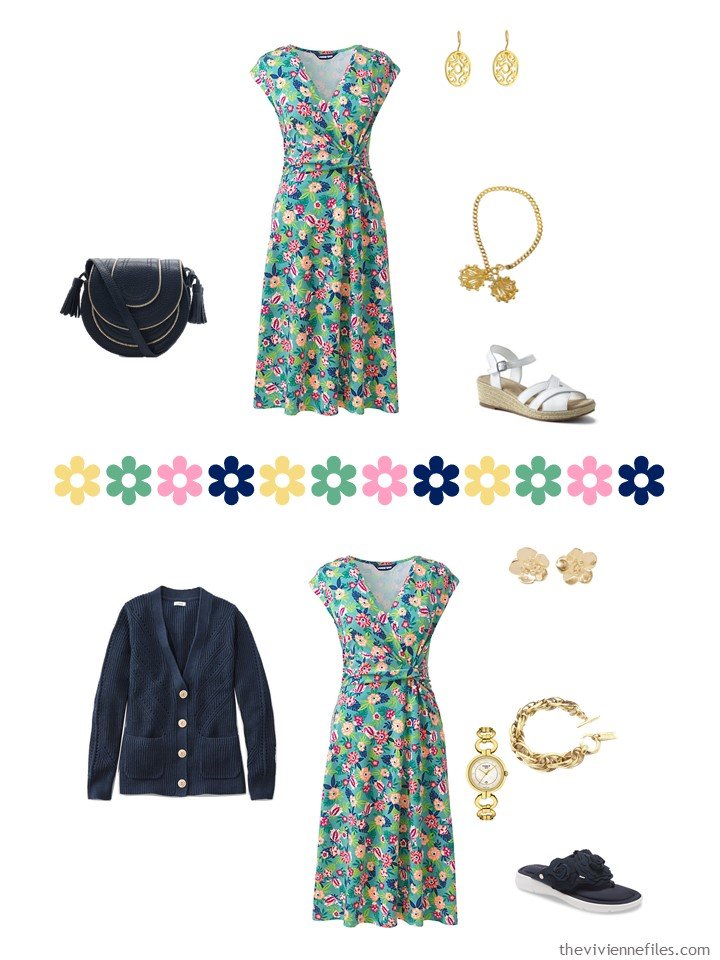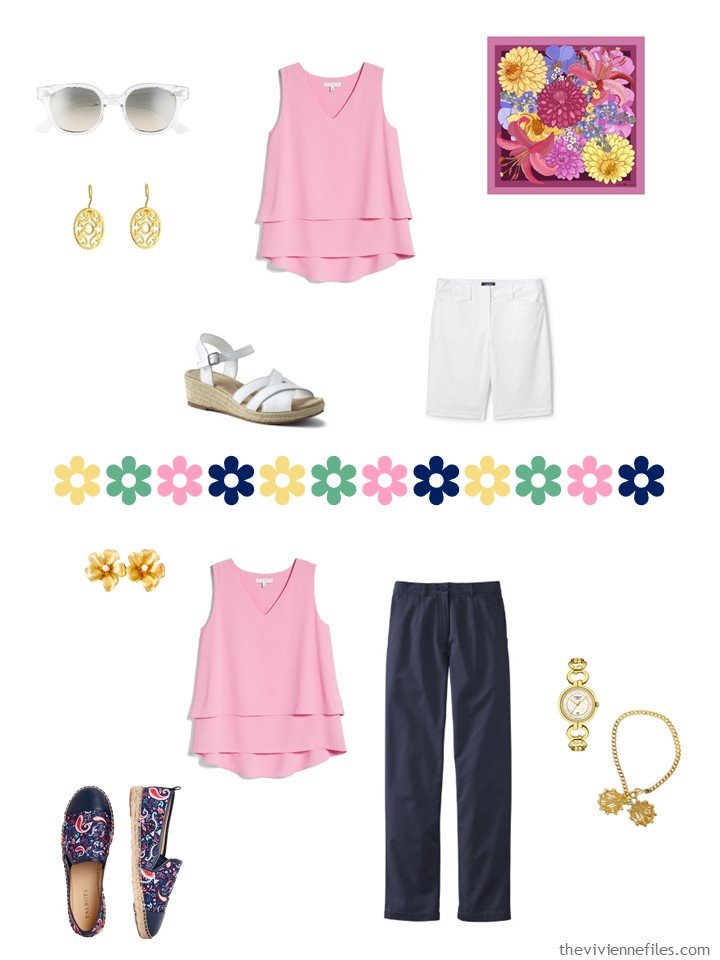 I'm not sure when I will be able to be outdoors again, but I do know that one of the first things I'm going to do is take out my phone and take some pictures of the first spring flowers. (assuming that I am out while it's still spring!)
What do you miss the most, if you're under a stay at home policy right now?
love,
Janice
p.s. Three years ago, we were busy looking at the possibilities of French 5-Piece Wardrobes (what a SILLY term…) in blush, French blue, and red. I'm still of a mind to assemble 5 pieces of pink and wear them here at home!