April 13, 2020
It's time for more brightness! And a bit of practicality…
Let's go back to the idea of the Weekly Timeless Wardrobe. Say you've got your 13 items for spring all set in your closet – navy and white are classic!
It's a great year for some cheery, bright colors, and so our heroine has been thinking that red and yellow might be a nice addition for the upcoming season(s):
You don't have to buy dozens of garments in order to bring something new into your wardrobe – our heroine had considered at some length adding a red cardigan too, but realized that it wasn't necessary. She was much happier taking care of her wardrobe basics with white shorts and capris, and then indulging in some floral prints…
Her new wardrobe looks brighter, but still all hangs together (literally AND figuratively!):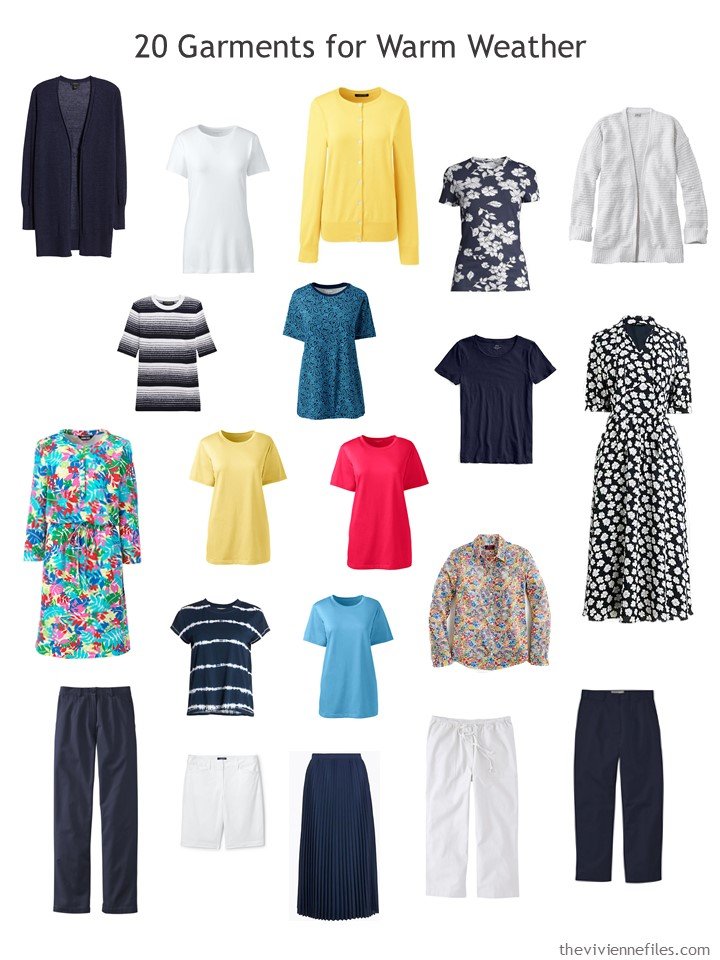 Now that our heroine has this in her closet, there's almost nothing she can't do! Of course this isn't the wardrobe for cleaning out the garage, or for attending a black-tie event, but for "normal" life (do you remember normal?) this will be great. So many ways to get dressed each day…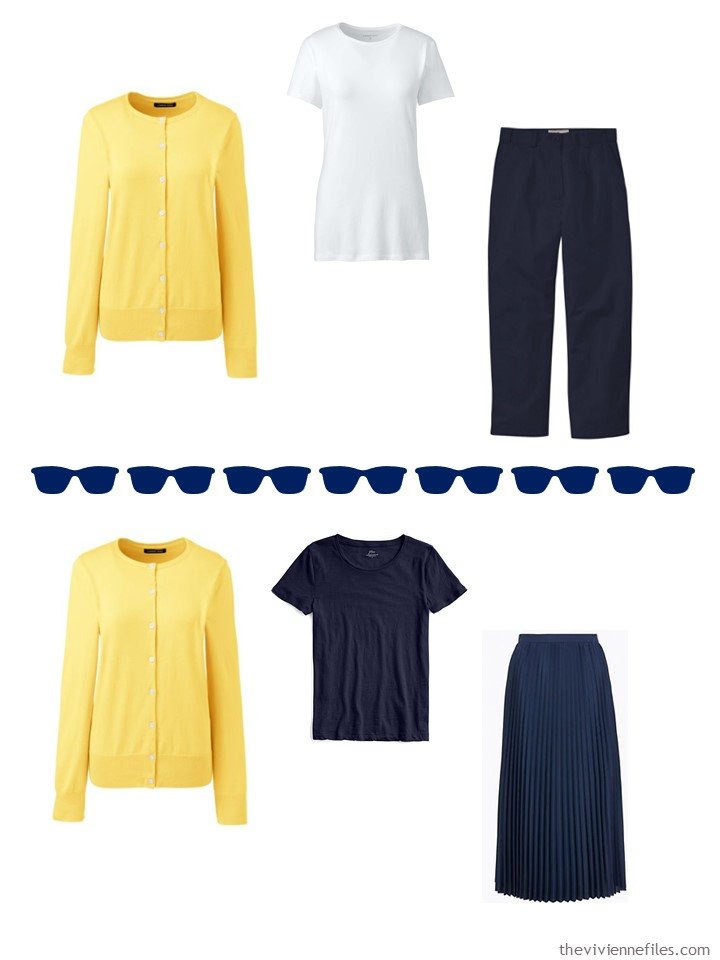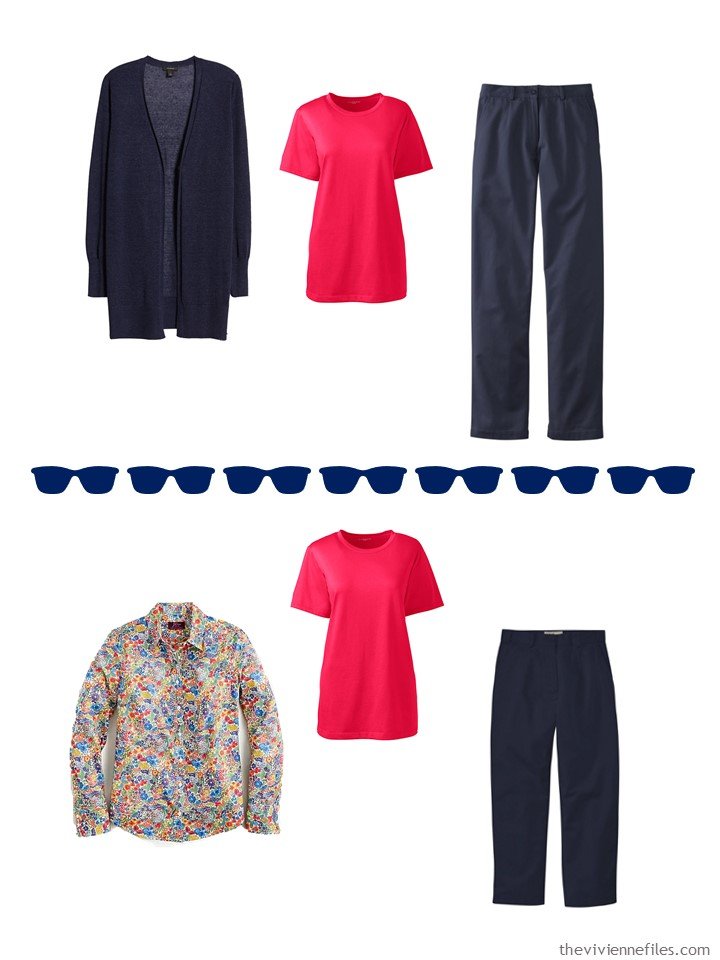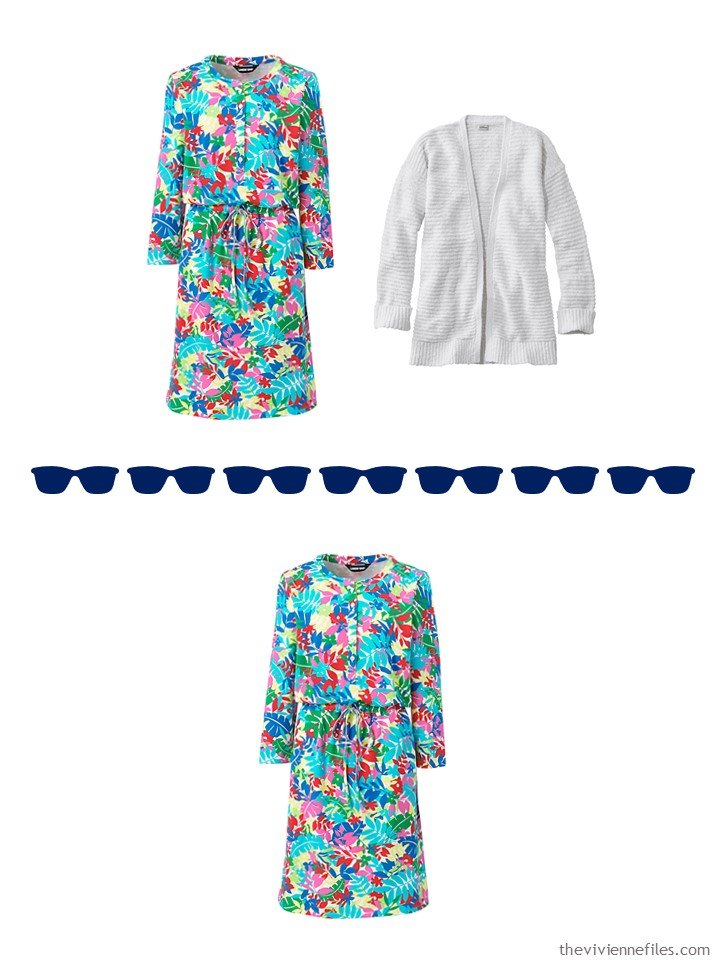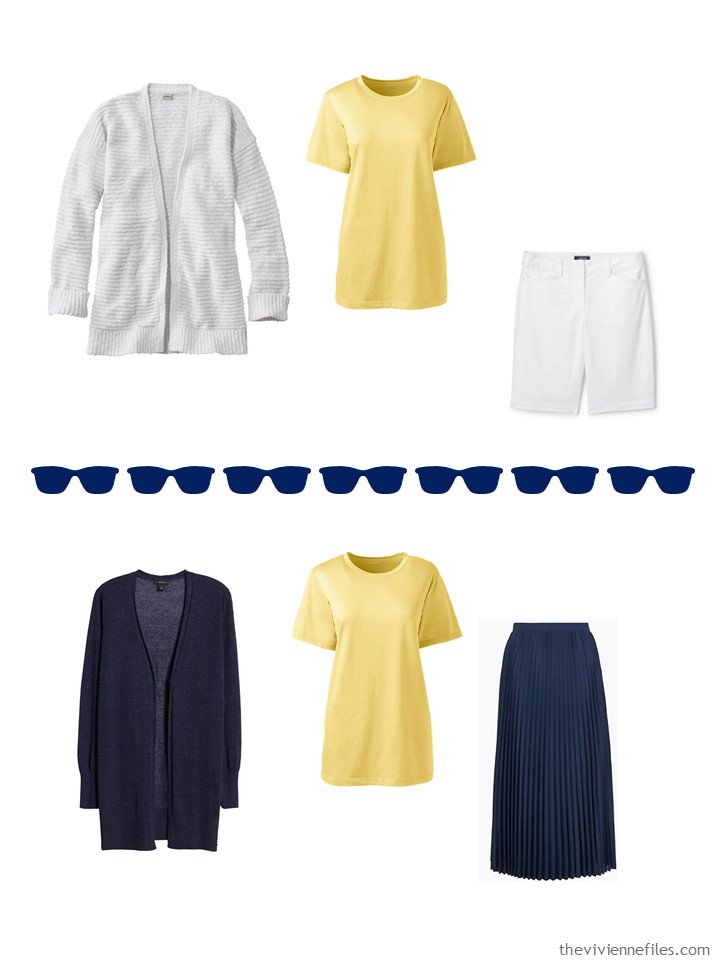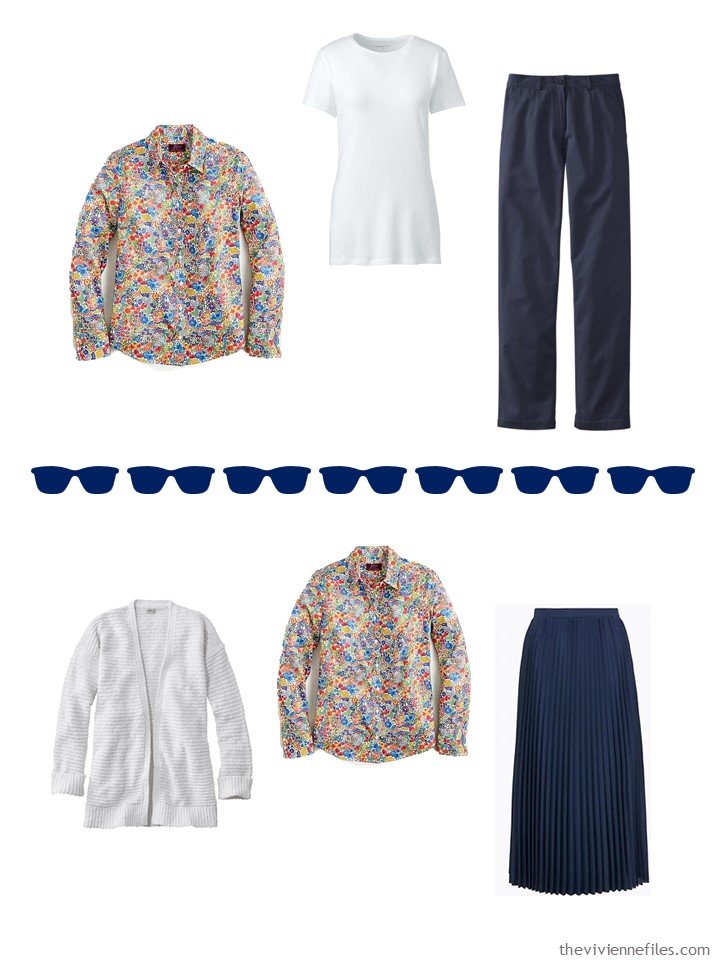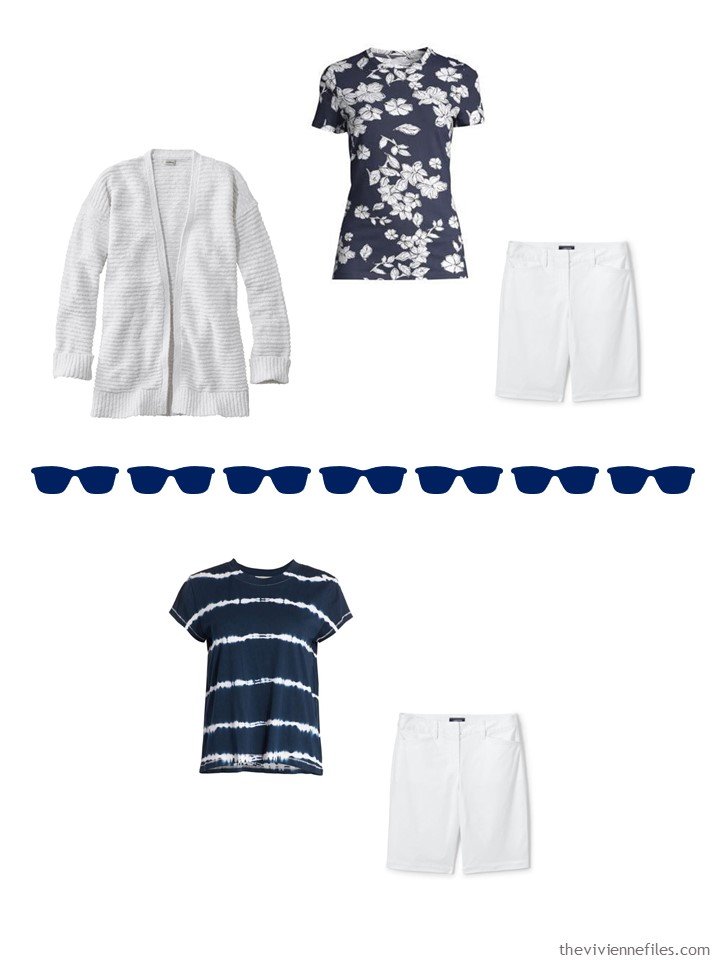 I want to look at some other accent colors to go with other Weekly Timeless Wardrobes… Small indulgences, and a way to bring some new color and freshness to our neutrals…
love,
Janice
p.s. Four years ago I reported back to you on what I noticed that women in Paris were wearing… Talk about homesick!