April 14, 2020
Daily Teleconferences…
She's sick of them, frankly. But they're going to be the way business is conducted, for at least a while! And she knows that, even from home, she should try to look like she's in control, and in charge, and the boss…
So she went crazy and spent all of the coffee and lunch money that she hasn't spent for the last while:
This scarf will be perfect with just about anything that she's wearing these days – denim, black, and ivory. And those delicious hints of plum that she can't find right now, but when she has to go back to her office, she's going to treat herself (again!) to a couple of lovely things…
Most days she's been dressed like this:
And so she assembled another outfit – very much like the first – but she's including jeans. One doesn't want to wear elastic waists every day when staying at home; that's a sure formula for losing track of one's… overall dimensions… Some day, we're all going to want to be able to wear our "normal" clothes again, and gaining weight (or losing muscle tone) isn't going to help with that! And it's not good for one's moral either…
No wonder she's getting bored with getting dressed! When she realizes that she's wearing the tiniest fraction of her wardrobe, she starts thinking…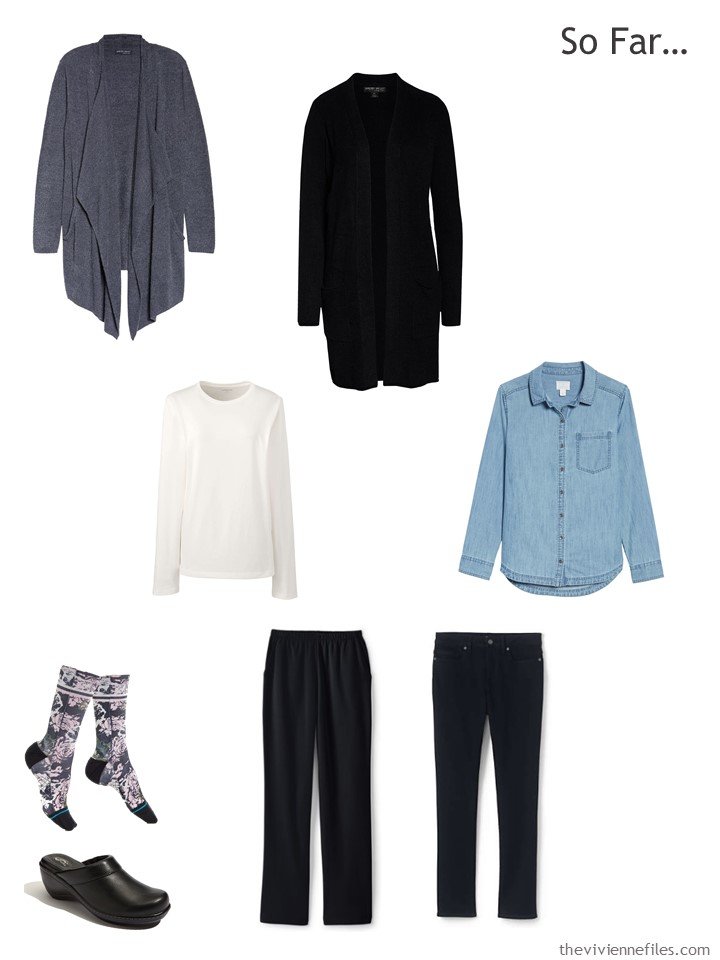 It's pretty easy to see that she needs to pull another handful (at least!) of garments out of her "work" closet and assemble them with her day-to-day "work from home" wardrobe. She tries to cover a range of degrees of warmth, and some different styles. And she wants to be able to pull on her new scarf from time to time, before these meetings, just to feel more "business-y" and dressed up!
She's going to assemble all of these garments together in 1 place, to make getting dressed easier, and to help herself to remember that she doesn't have to put on the same outfit day after day. That's not good for morale!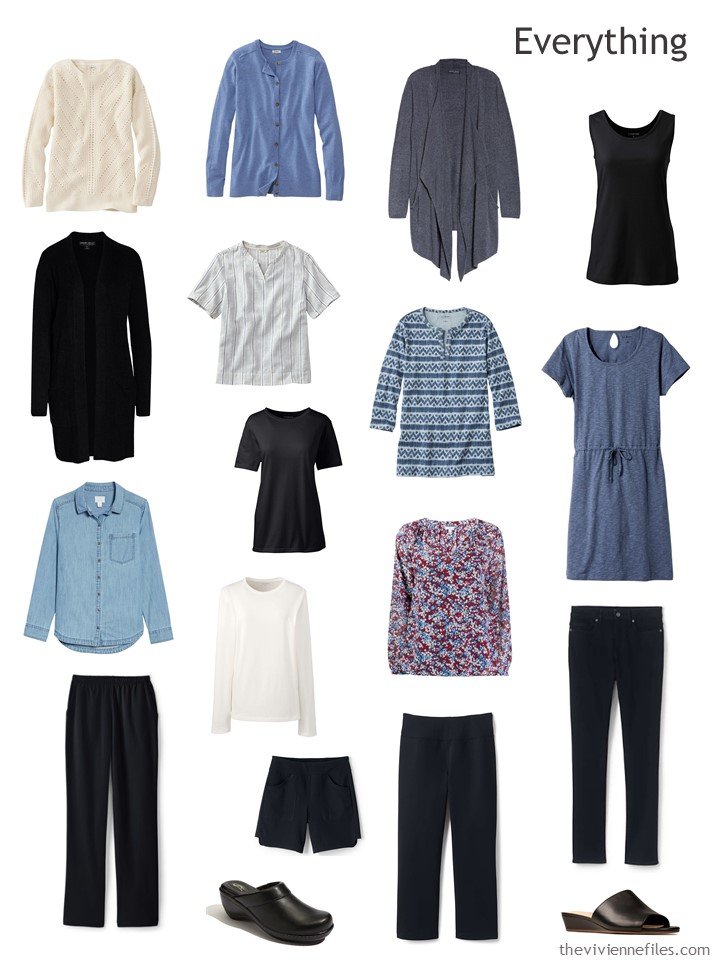 Of course, if she's still working from home in the heat of the summer, she's going to have to make some changes to this wardrobe! And her electric bill is already a lot higher than normal, so she will try to dress appropriately for the weather. But for right now, she's got a nice range of outfit options: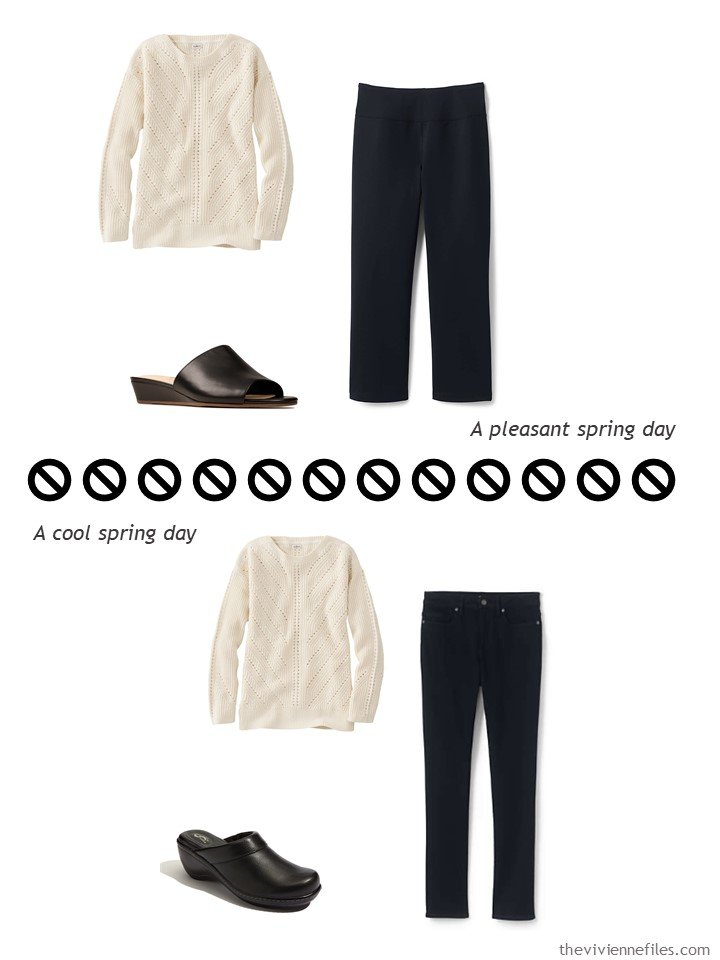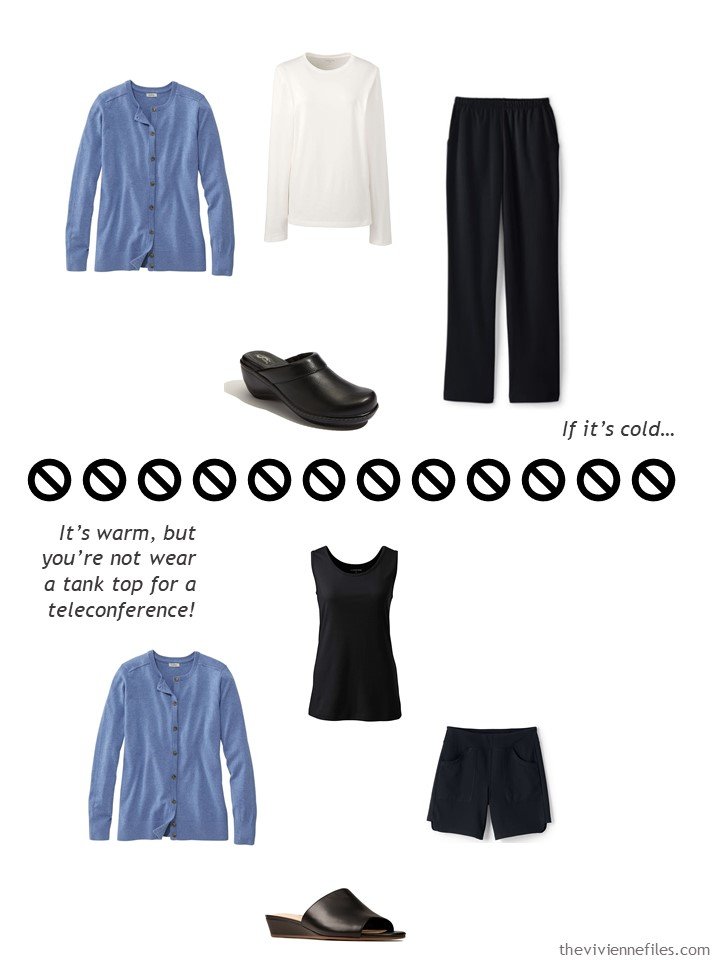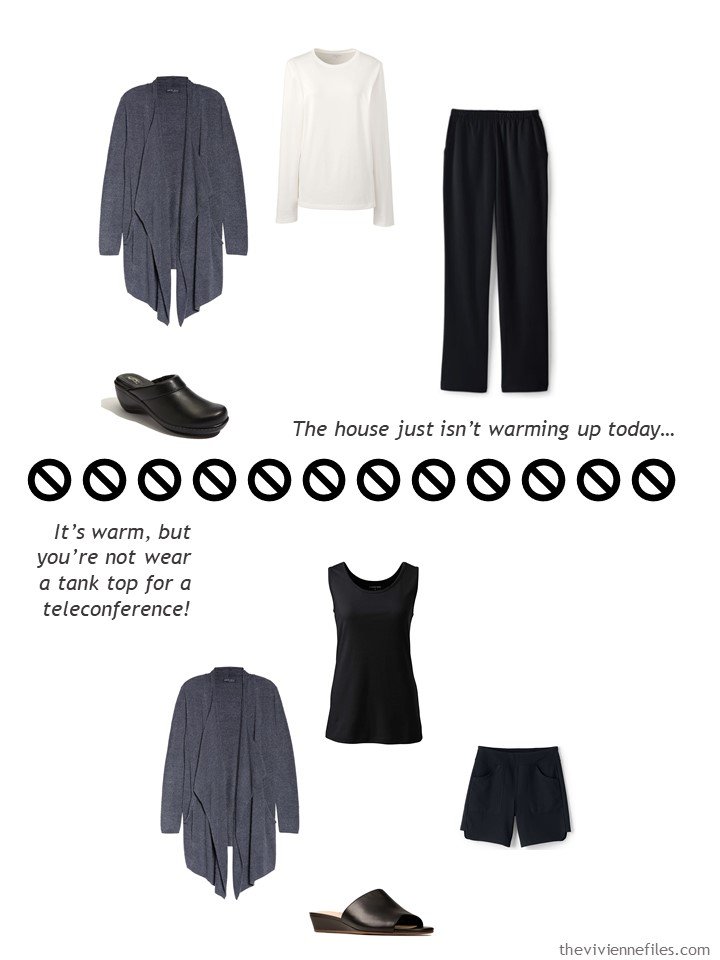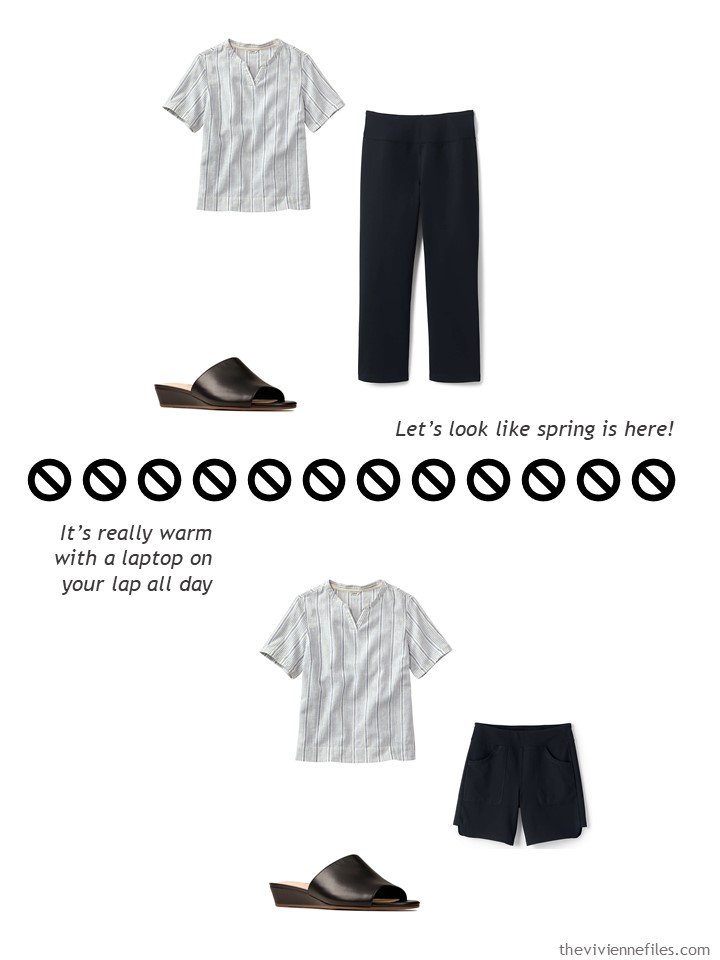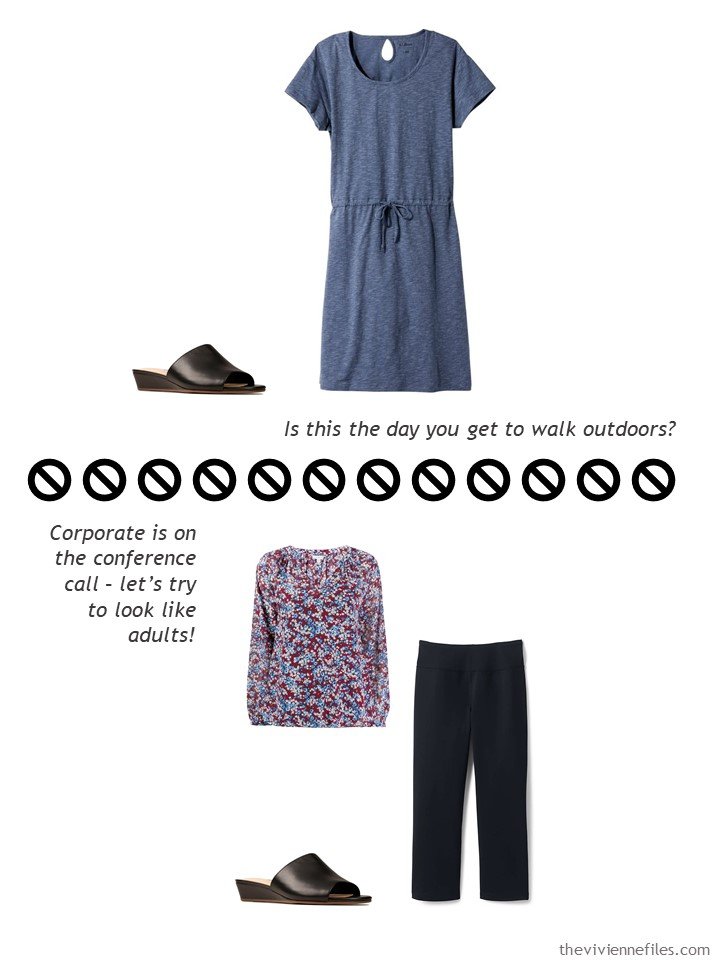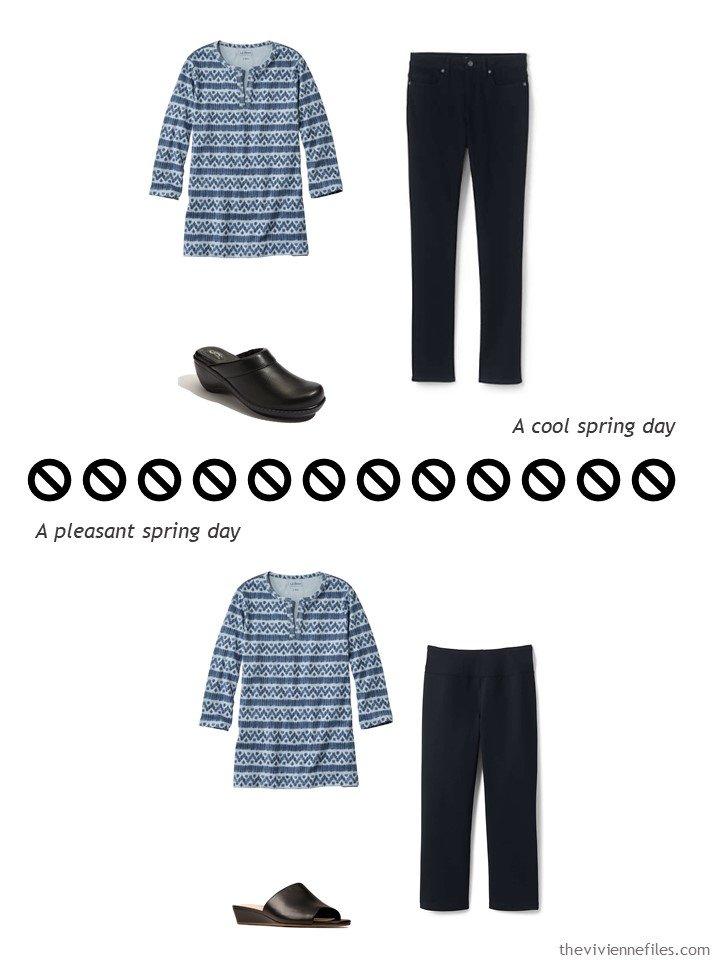 Her friend made her 2 face masks – one in chambray blue, and one in black. Even her masks will be color-coordinated, if she chooses to go out. But she thinks she will eschew such risks, and just stay tucked into her happy home…
love,
Janice
p.s. Just last year, (it seems so LONG ago…) we considered the possibilities of wearing dresses in new ways – the "Over" dress and the "Under" dress. It's an idea that's worth revisiting!