April 10, 2017
More accent colors! If greenery, from yesterday's French 5-Piece Wardrobes for Spring, is the "color of the year," then blush must be running a close second…
First up, let's see how blush works with these very classic neutral pieces:
I'd say this looks great!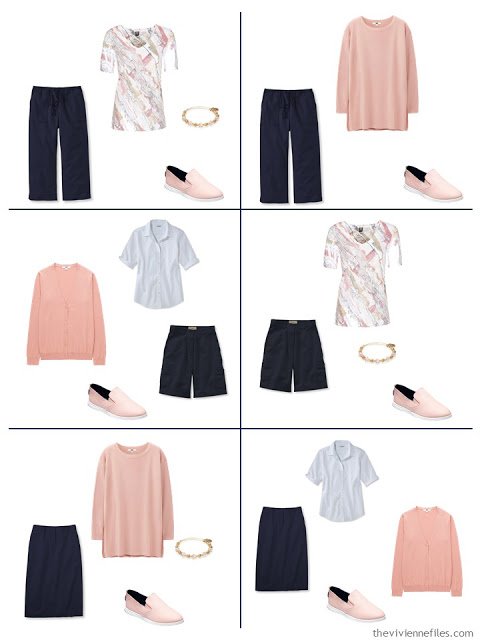 Will blush look lovely with these very organic-feeling neutrals:
I admit that I'm always surprised by how very versatile olive green can be…
I'm pretty confident that black and white will work well…
It's not an expected color combination, but I think it's all the more effective and interesting for that!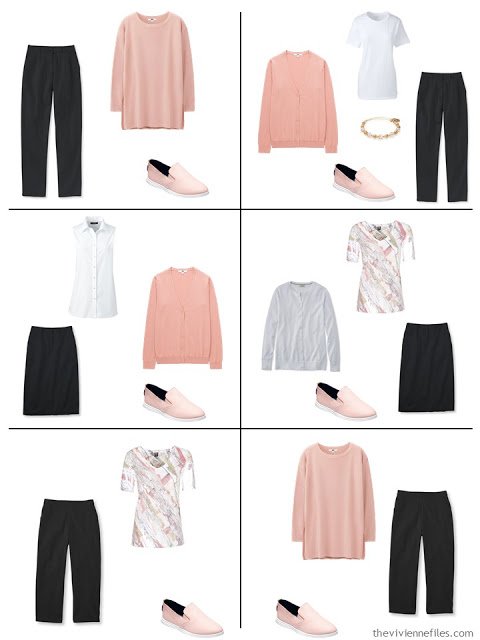 Red is such a classic accent color, but it really never gets boring. Not many women wear it, frankly, because I think they're afraid that it's too bold. That's too bad… if you've considered red in the past, I encourage you to bust out and give it a try. I get more compliments when I wear red than I could ever expect or hope for!
Red with navy is an obvious classic: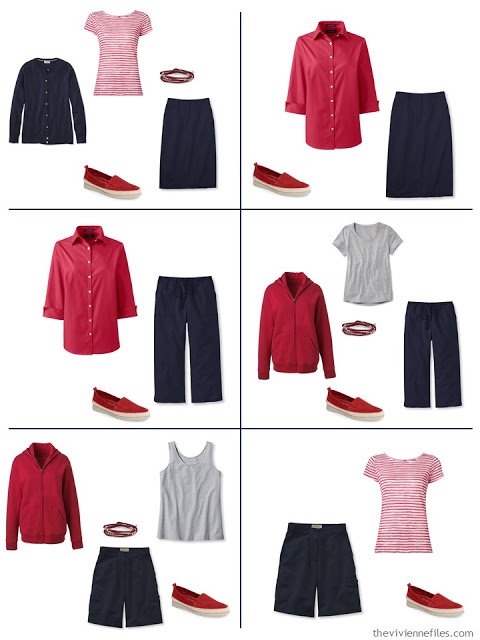 As well as with khaki or olive green!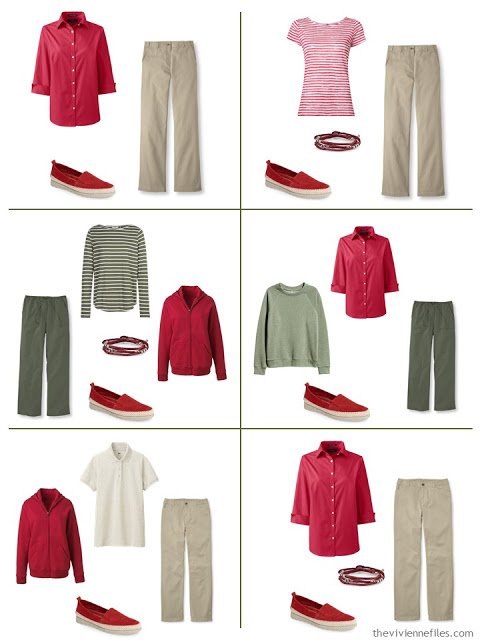 And of course red, black and white are 100% of my wardrobe…
I'm not at all sure if this blouse will look quite this good with the sweaters in person, but it seems to me that it matches rather nicely on screen!
This makes the navy look so different – it's a great change of pace…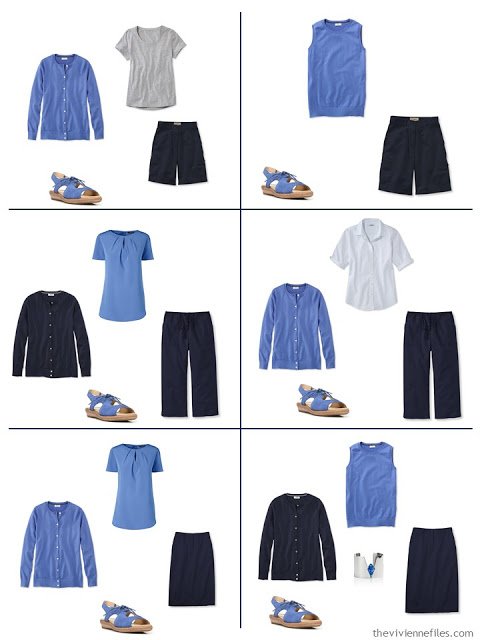 Blue really brightens up the earthly neutrals here!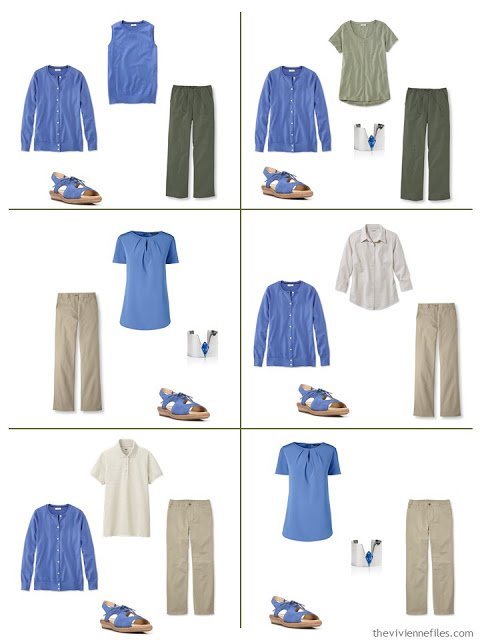 It's a good thing that I'm not buying clothes this year – this is an accent color that would be a lovely break from all of my red!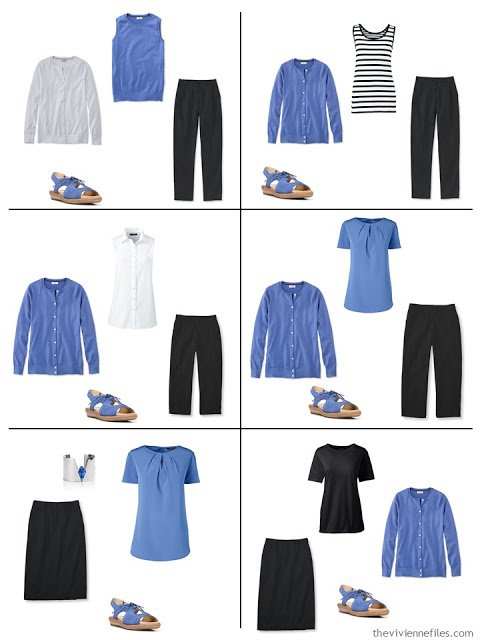 I'm going to attack three last accent colors tomorrow – and at this point I don't have a CLUE what they're going to be! I'm going to scroll three all of my favorite sites for clothes and see what catches my eye!
love,
Janice
PS – To read all the posts in this series on French 5-Piece Wardrobes for Spring, check out: