April 22, 2020
She, too, has a wardrobe core of olive and beige, just like that of her friend from Monday's post. But her inspirations for accent colors of quite different!
She saw this painting in Paris, years ago, and took a photograph of it. She has, since then, found a poster of the painting, and hung it in her bathroom! Why not… It reminds her, and keeps her focused.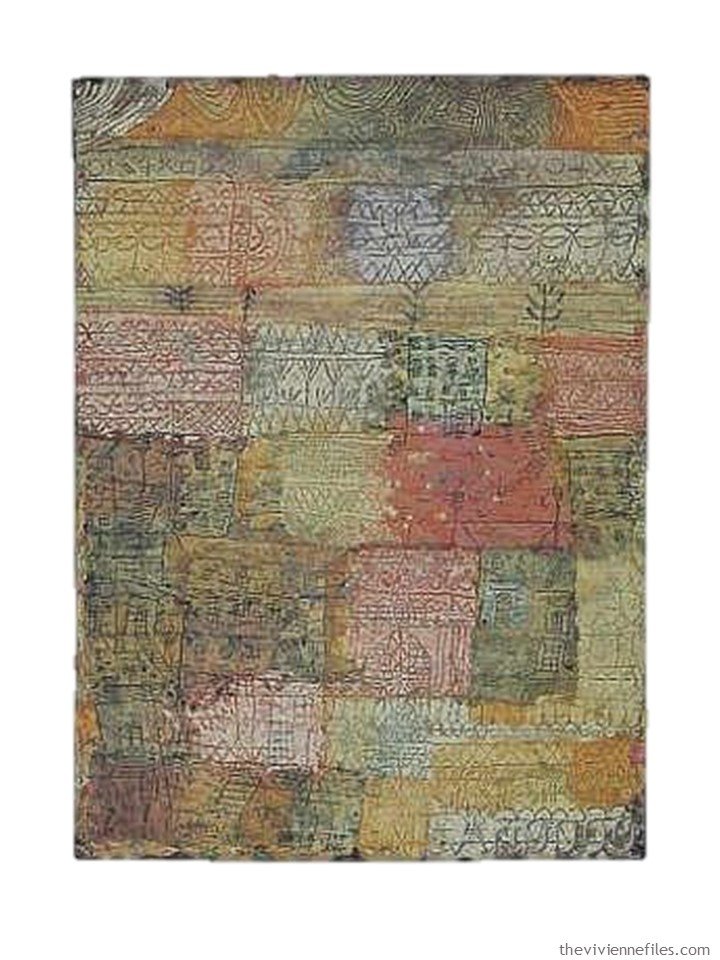 While there are quite a few possible accent colors hidden in this wonderful work of art, our heroine made her choices: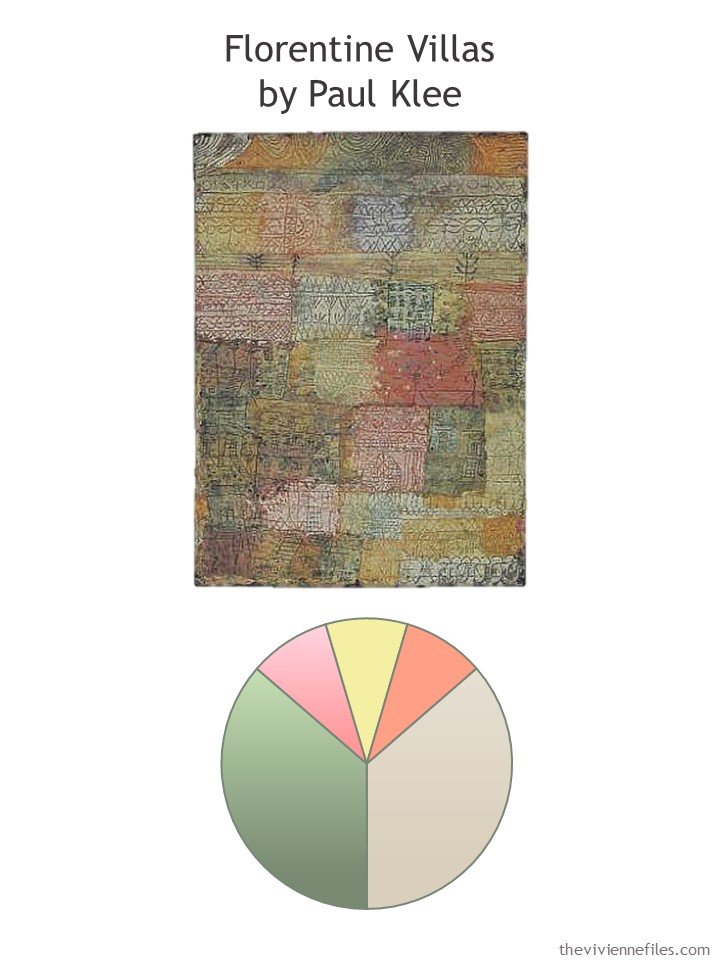 Of course, she's going to start with her Weekly Timeless Wardrobe 13 core garments, in her 2 neutrals:
She knew in her heart that she was craving light, and softness, and prettiness. She decided to listen to her heart, and indulge in a couple of dresses, as well as some floral prints…
She cleared out most of the rest of her wardrobe, storing things carefully, and then arrayed her 20 garment Spring wardrobe to hang with plenty of room, and LOTS of visibility in her closet! No "suddenly discovered in September" tee shirts for her…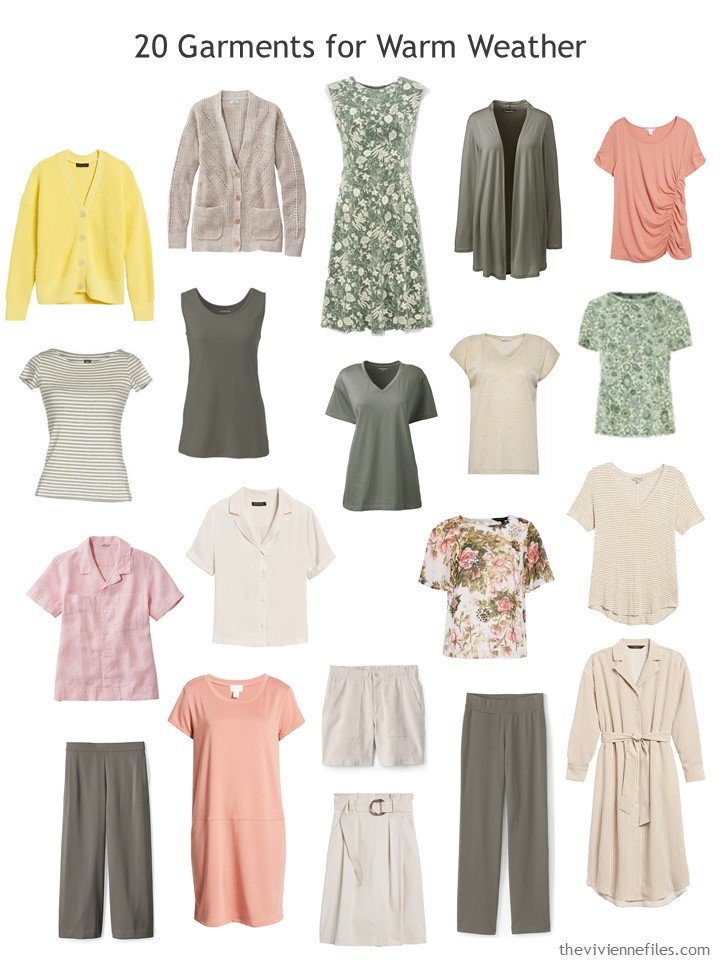 Of course, if she only had her core 13 garments she would be able to get dressed without a lot of anguish! But now, she has possibilities that range from very casual to sufficiently dressy for her life. It's important to make certain that we're dressing for our "own" lives, and not for the life of which we dream, or something that we see on television…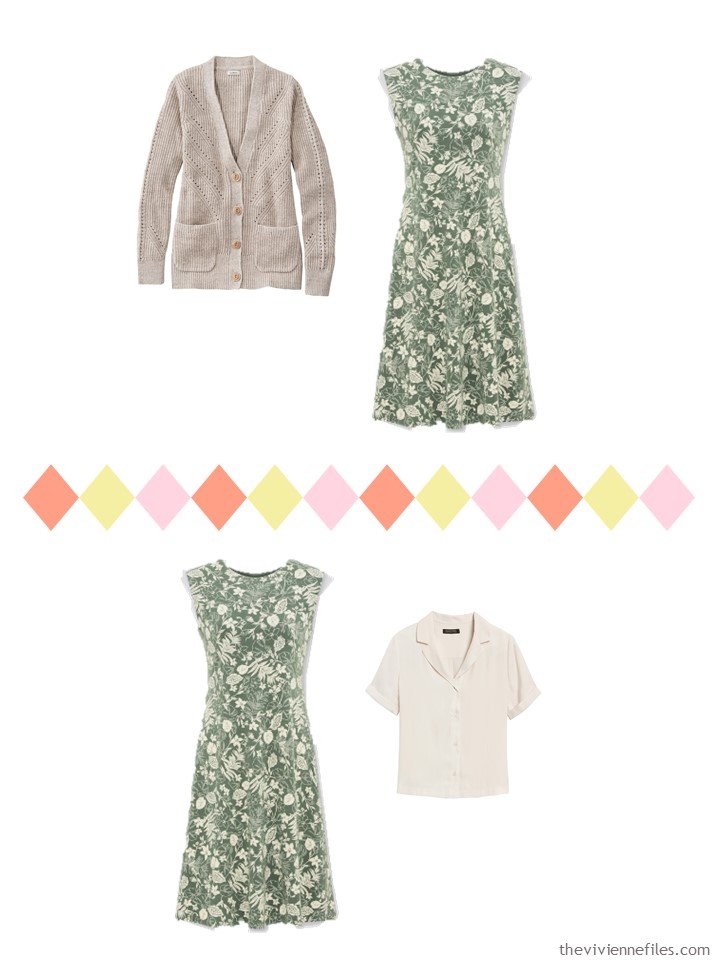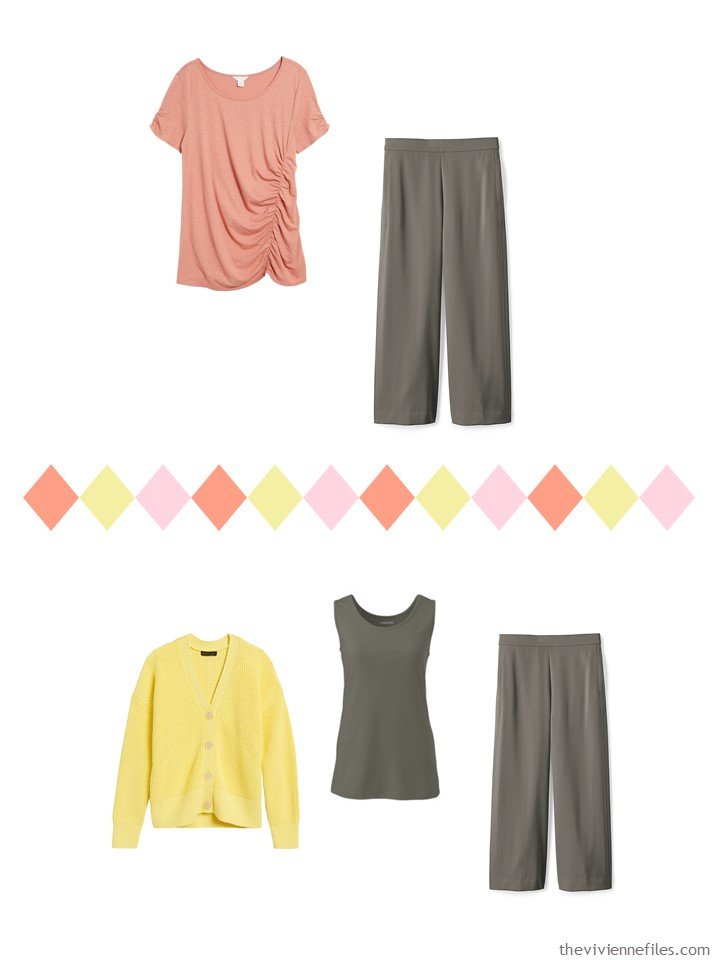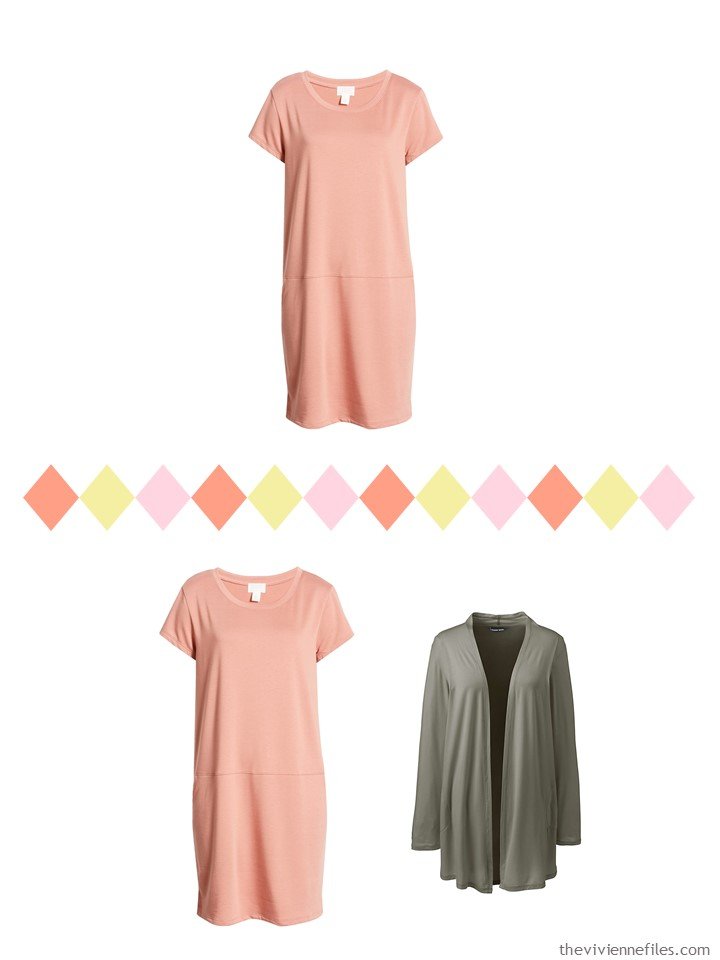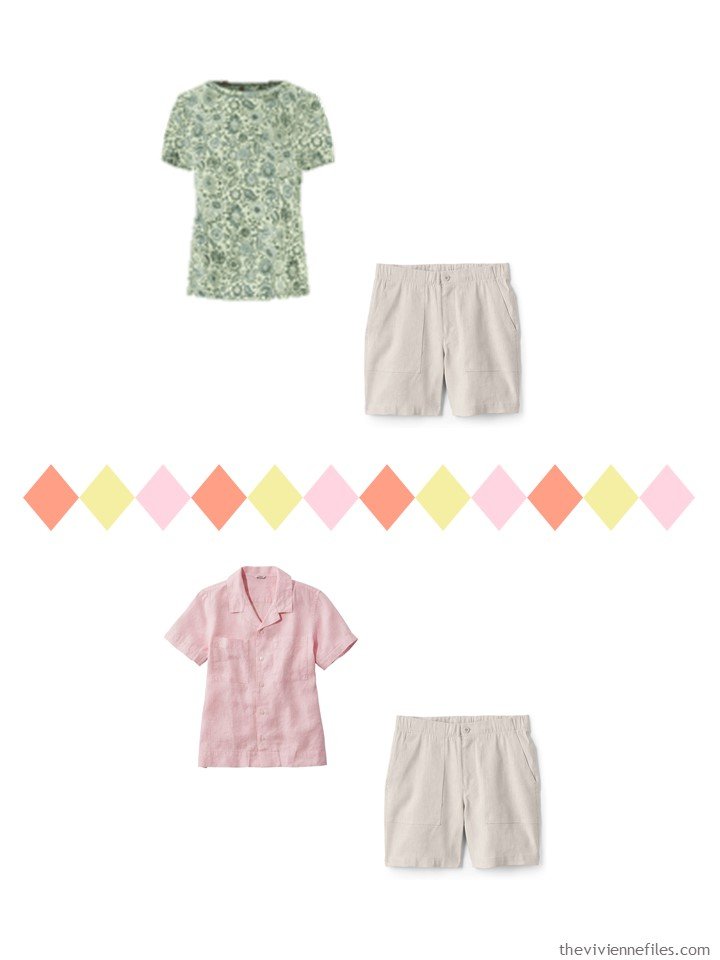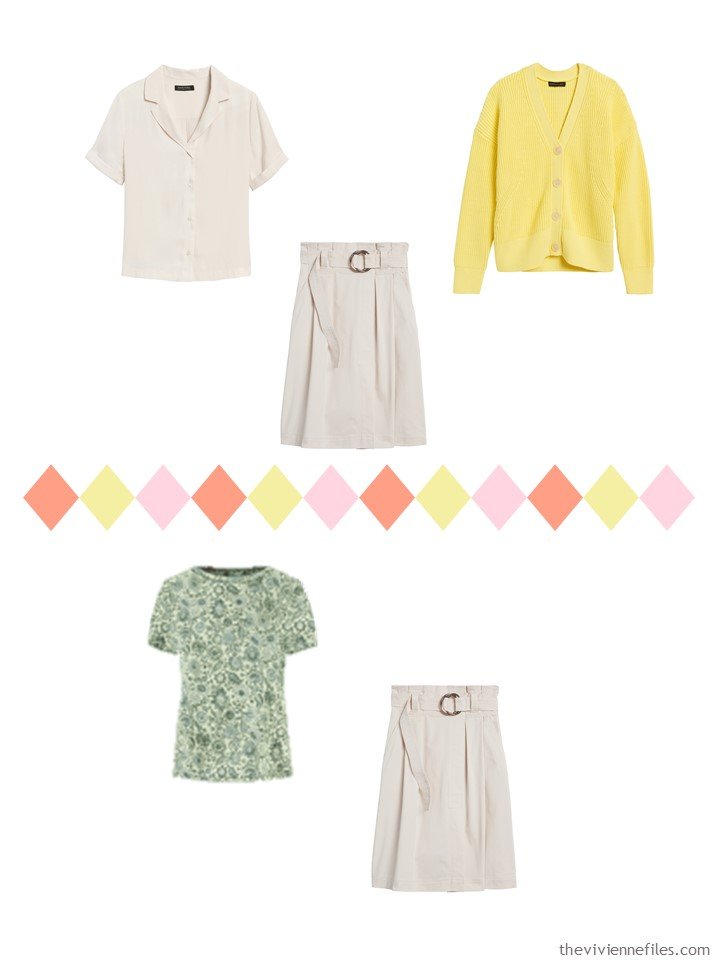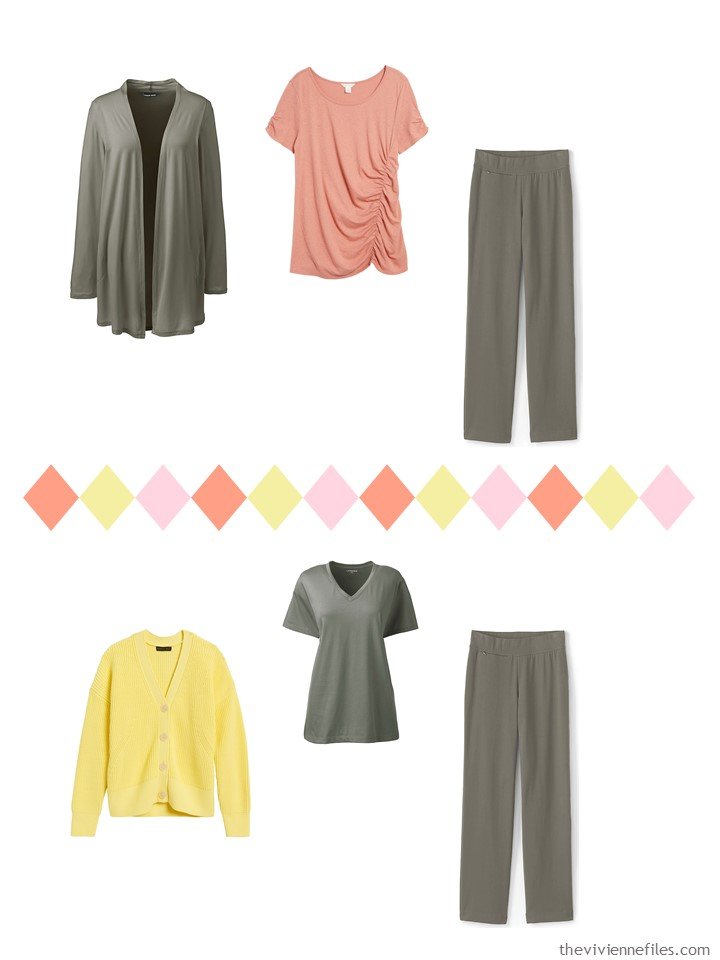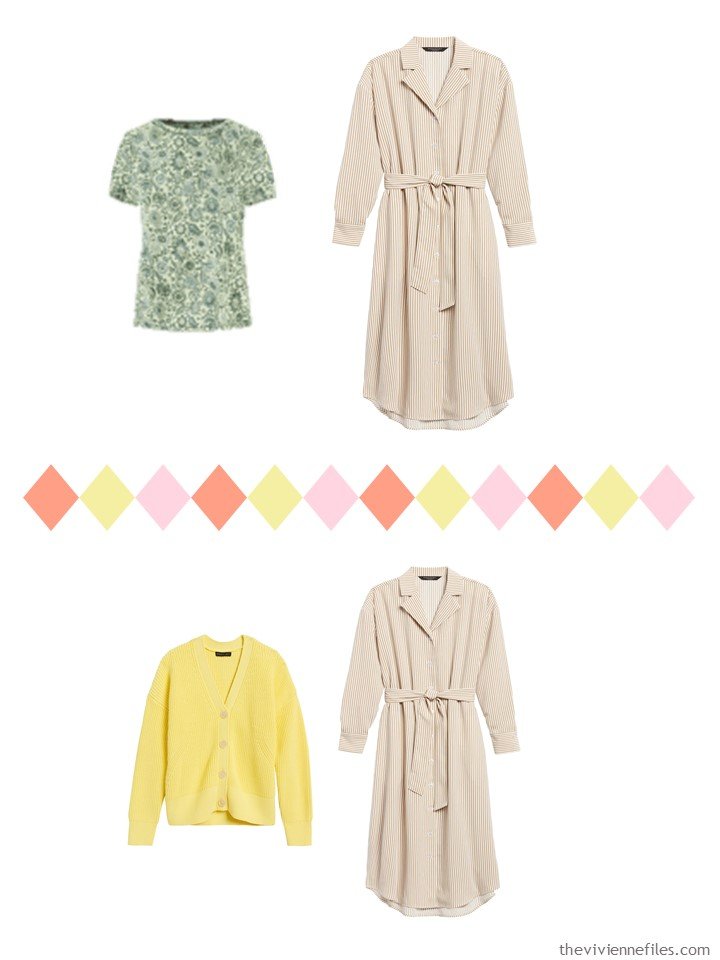 It's important that we try to dress ourselves in a way that reflects the feelings that we have, and the… longings? in our hearts…
I wonder what it means that I'm so drawn to pink? One could make all kinds of explanations now that we're in the middle of so much uncertainty and fear. In all fairness though, I was starting to feel the attraction to pink and black before the pandemic started….
love,
Janice
p.s. 3 years ago, I found a beautiful painting, and assembled one of my earliest pink and black wardrobes! I was onto something…