April 20, 2020
After being indoors for AGES (I'm in my 6th week…), I find that paintings full of "nature" colors really appeal…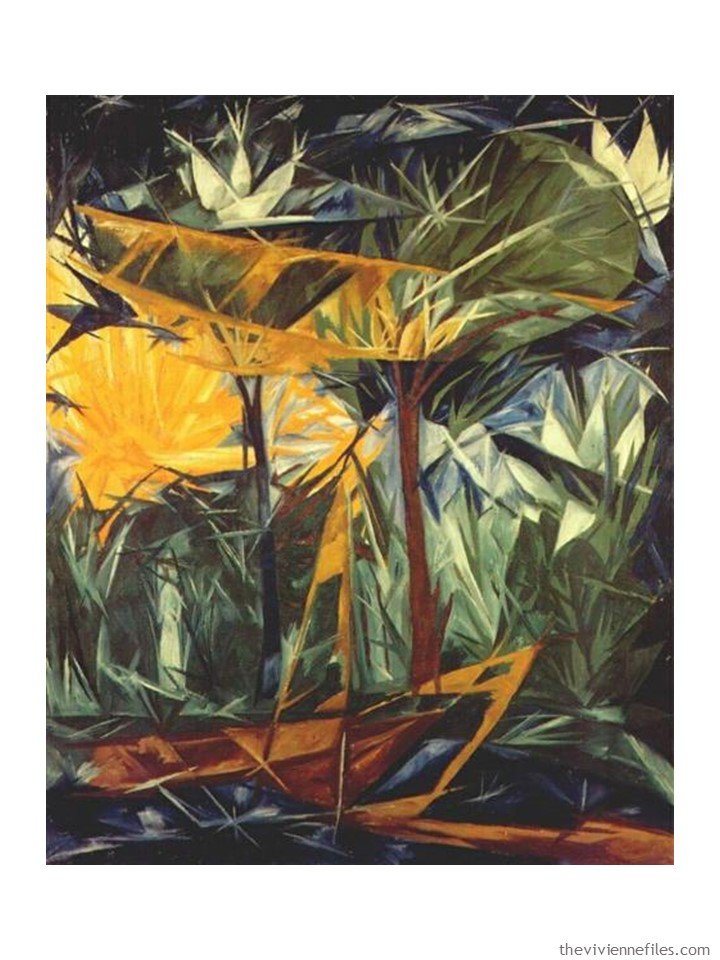 Today's heroine realizes that she's going to need to move toward some navy, maybe by the time summer rolls in… Her current Weekly Timeless Wardrobe for Spring is lovely beige and green, but she understands that the green is just too difficult to find.
This is her inspiration: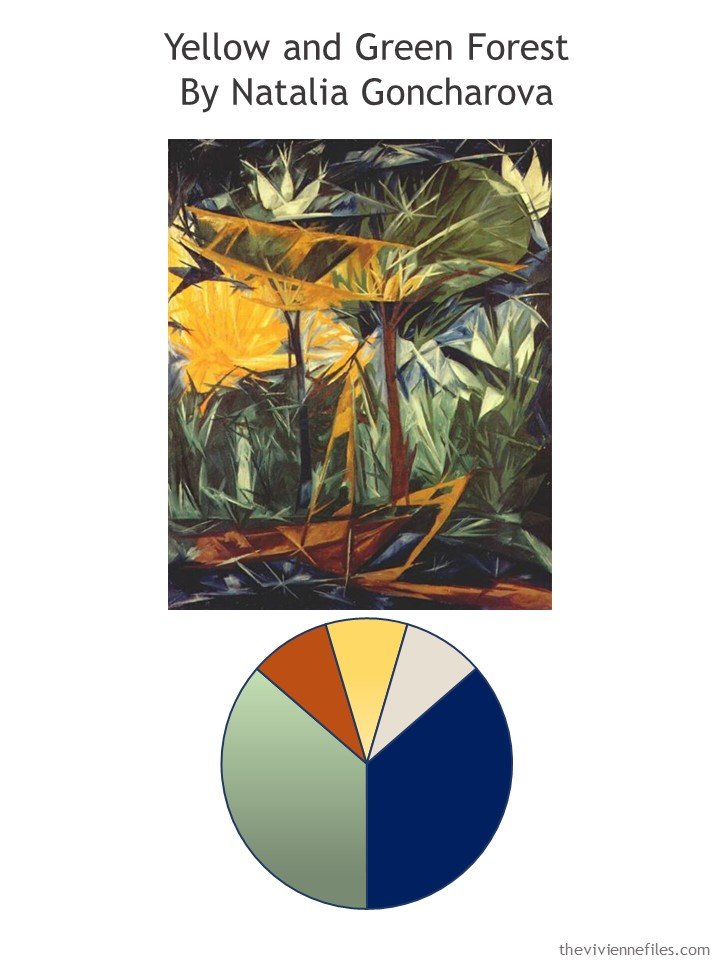 She's going to indulge in some accent colors, before she starts gradually working on her 3rd neutral…
Here's where she's starting:
For so long, she's been comfortable with muted colors. But now that she's free to be out and about, she is really in the mood for something bolder and brighter!
After much consideration, this is what she added to her wardrobe for the Spring:
The 2 new sweaters will be useful for most of the year – maybe not scorching summer days, but through the winter, no problem!
She knows that some days she will still wear outfits in her most subdued and muted colors. But she really loves having the option of pulling out bright yellow, or intense rust, to change up her look!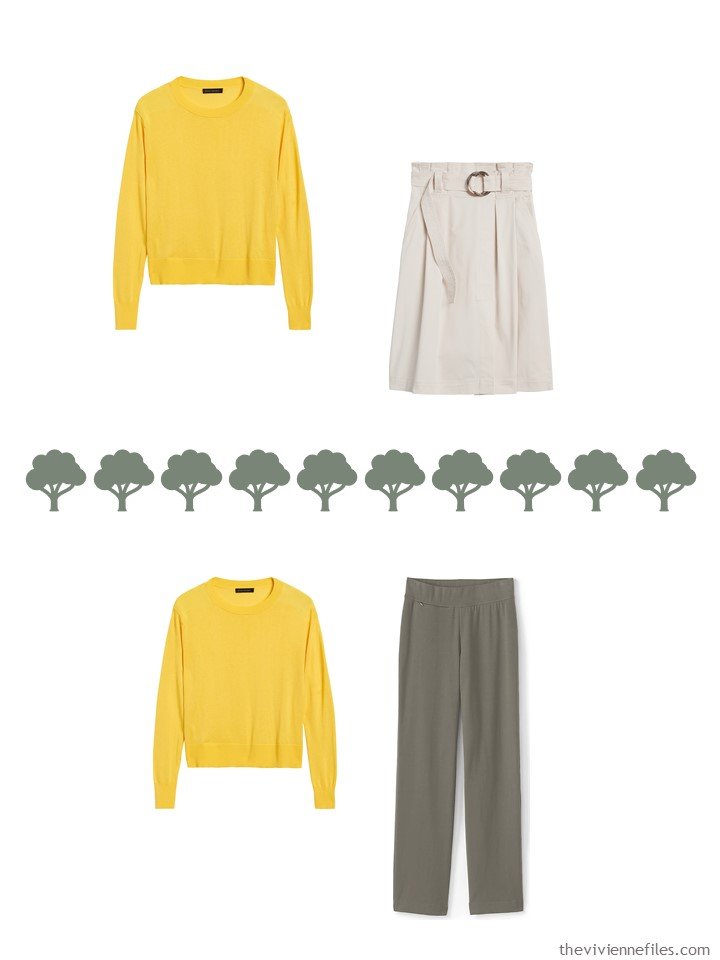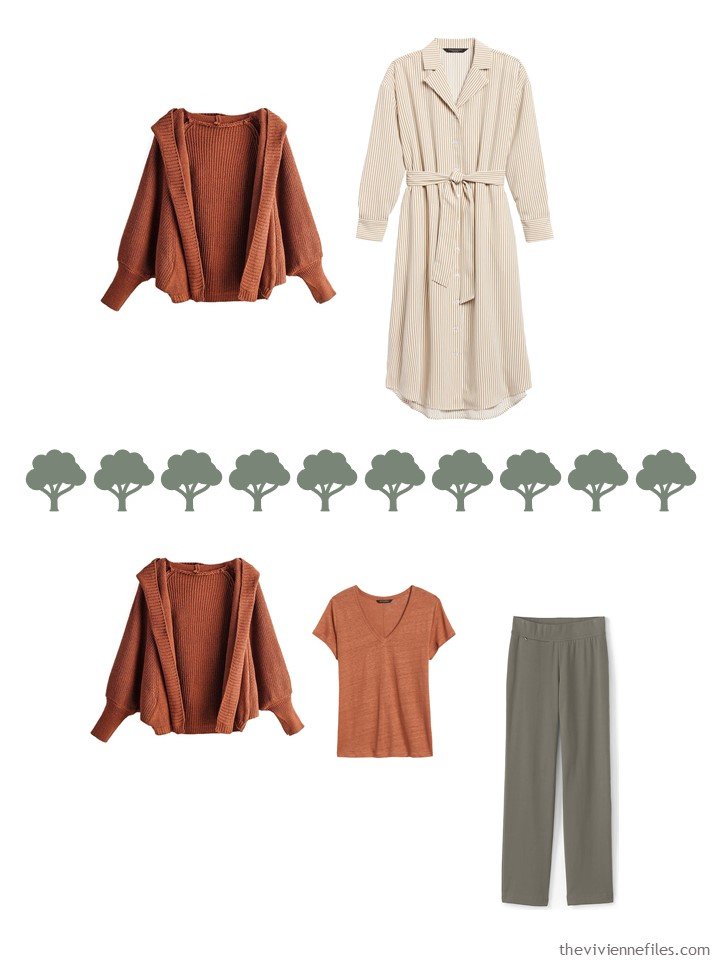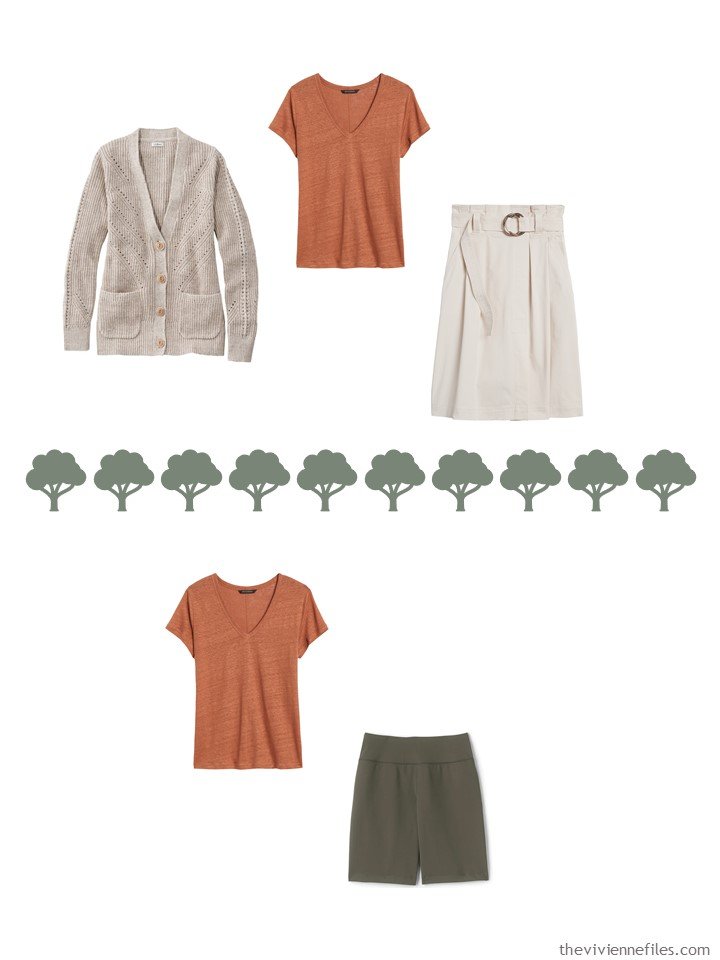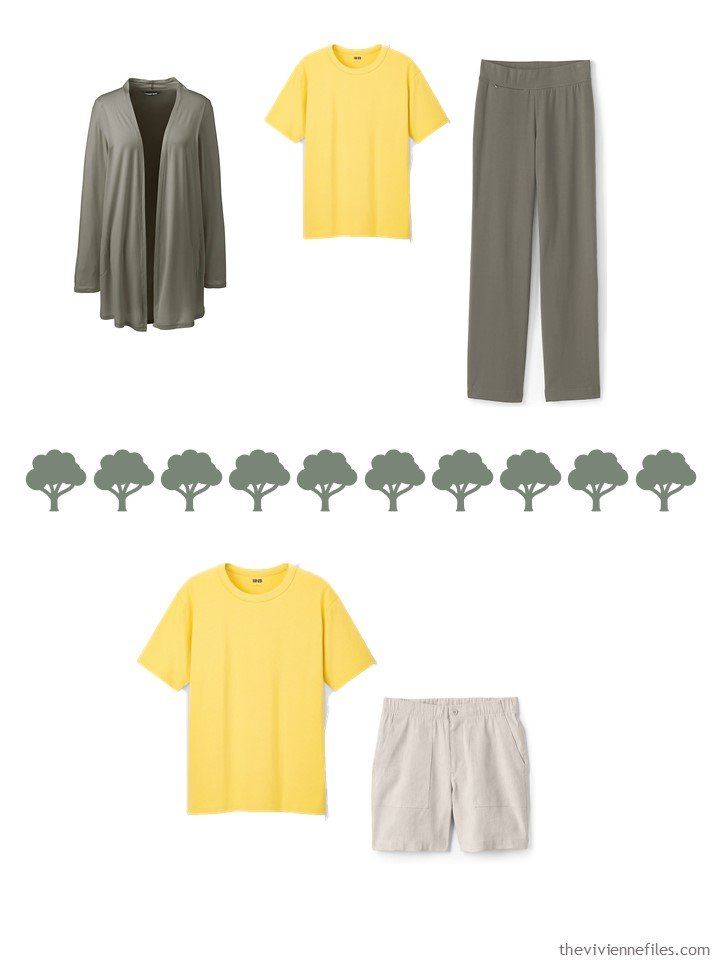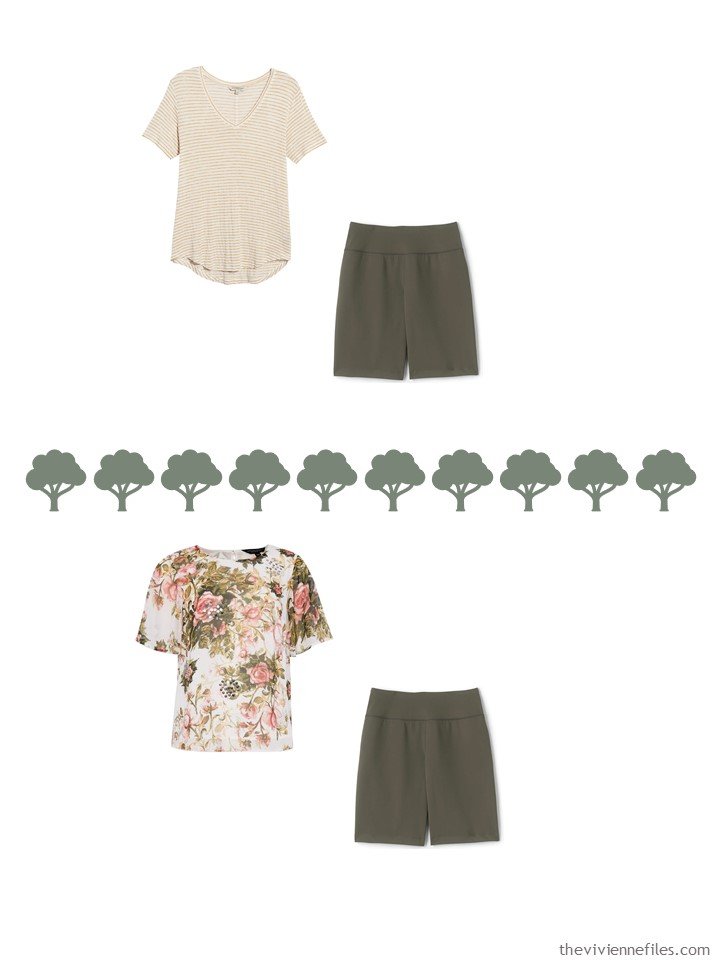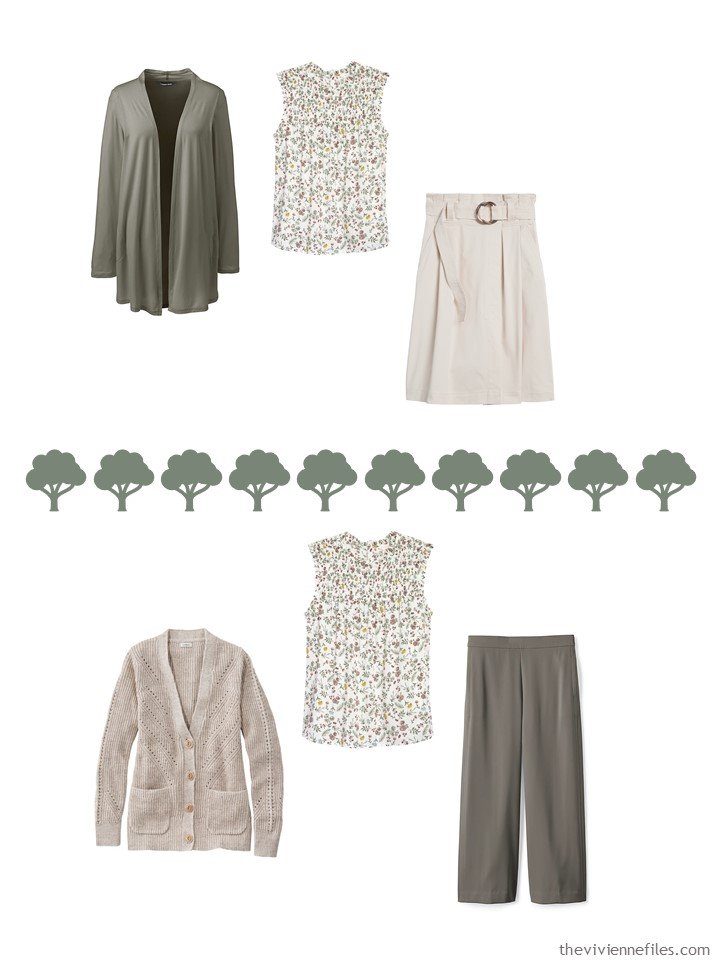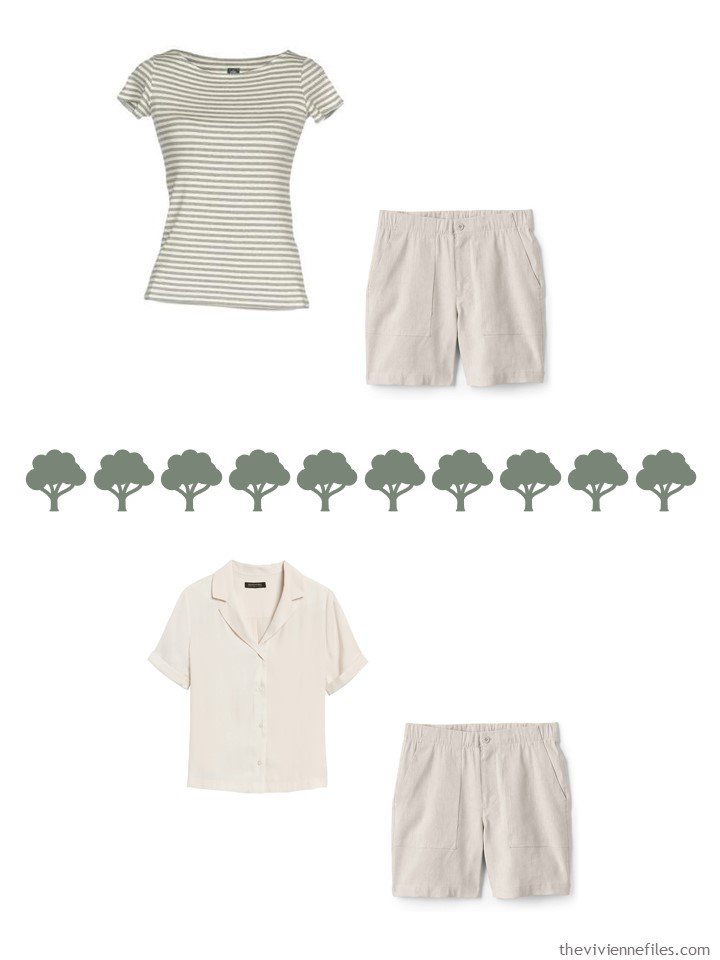 Do you think that anything about your personal style will have changed by the time we're all back to normal socializing? Or are you finding that solitude makes you ever more attached to your current colors and styles?
I'm still loving my black and pink…
love,
Janice
p.s. SEVEN years ago, I pondered if it was really necessary for EVERY woman to own a pair of khaki pants. They're on all of the "classic garment" lists, but that doesn't make them perfect for everyone…