April 17, 2020
Happy Birthday to my amazing mother!
What a beautiful piece of work THIS is:
She Doesn't Think Anybody Noticed…
But she's been pretty… slack… about getting ready to telecommute each day. So she's turning over a new leaf – out of bed, SHOWER, do NOT put the clothes back on that are on the floor beside the bed. Earrings. Maybe a dash of lipstick. She needs to look (and more importantly, FEEL) like she's working…
This is her inspiration:
Her sweetheart isn't working, so she creeps out of bed at the appropriate time, and gets dressed from clothes she's now stashing in the hall closet!
It doesn't much matter from the waist down what she wears, but anything that's going to show when she's teleconferencing should at least be clean and coordinated. Not like she's going to put on a suit, or even a silk blouse, but a headband, and some earrings, will go a long way toward looking like she's in control. (her hair? Dear oh dear… many of us are going to need haircuts urgently…)
So she ordered a few new things (treats are important!) and sorted out a few things she already owns, and she's got a week of nice, casual, coordinated clothes out in the hall, waiting for the workday!
With everything hanging or folded neatly into a basket on the floor, it looks pretty splendid, all together: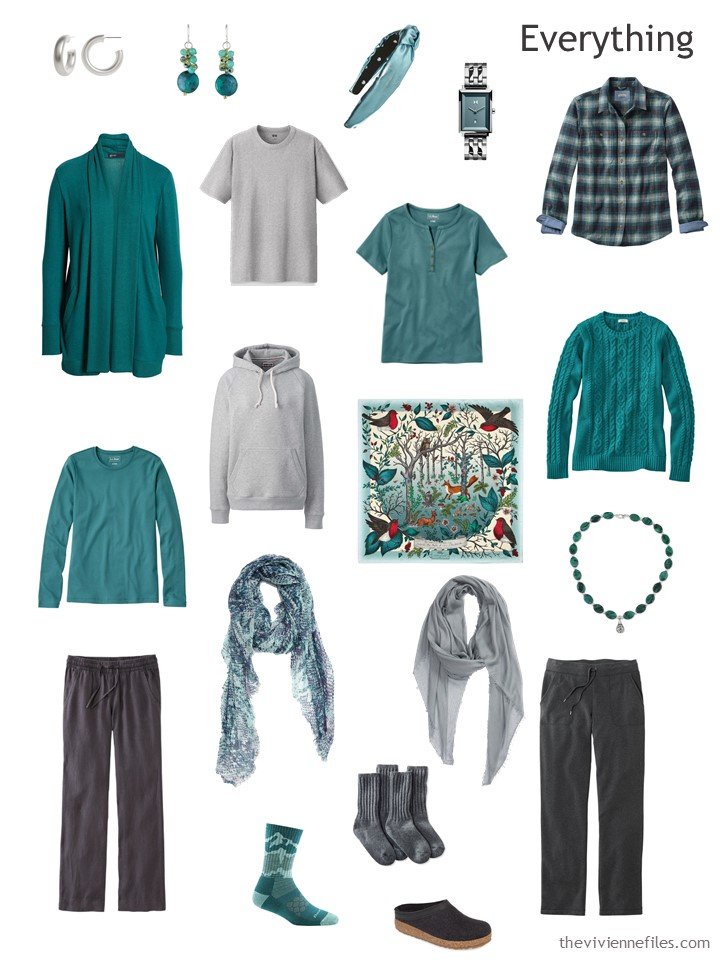 Now she has enough variety for a week: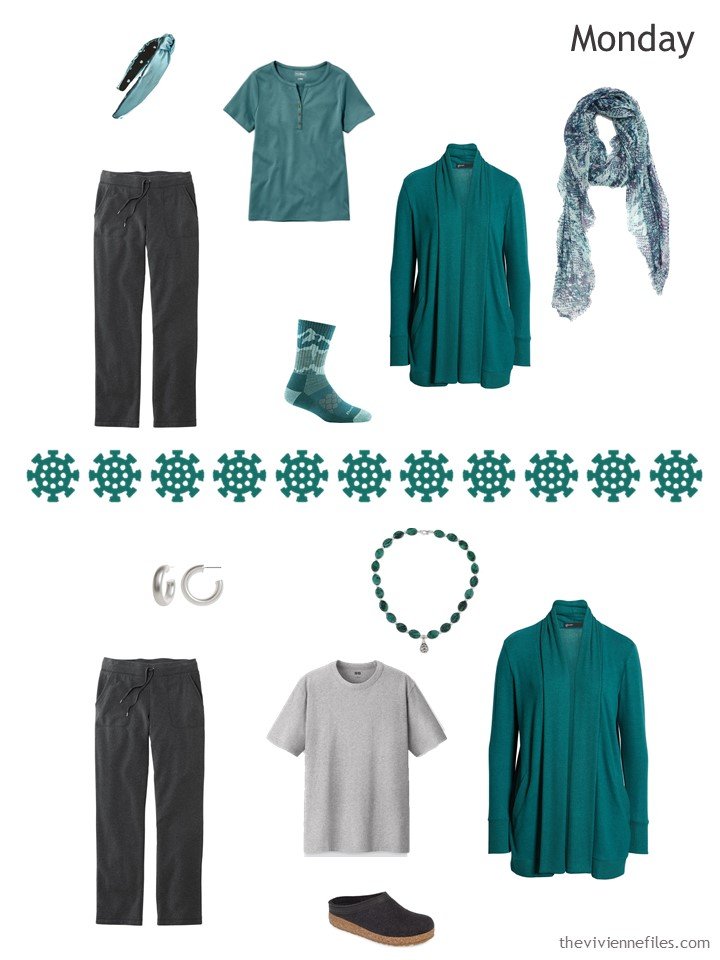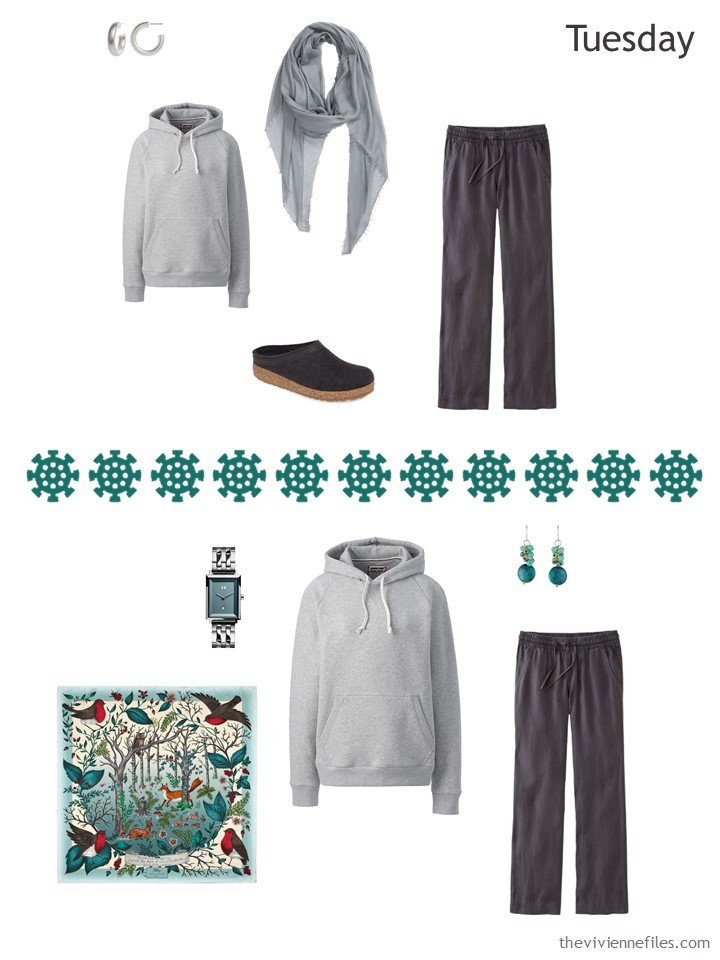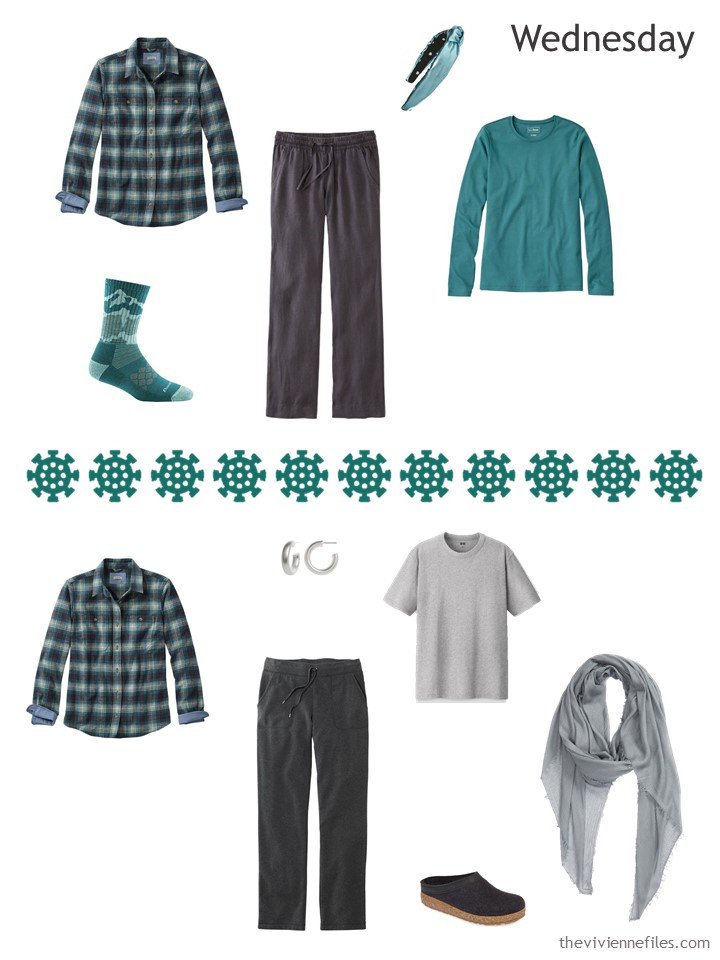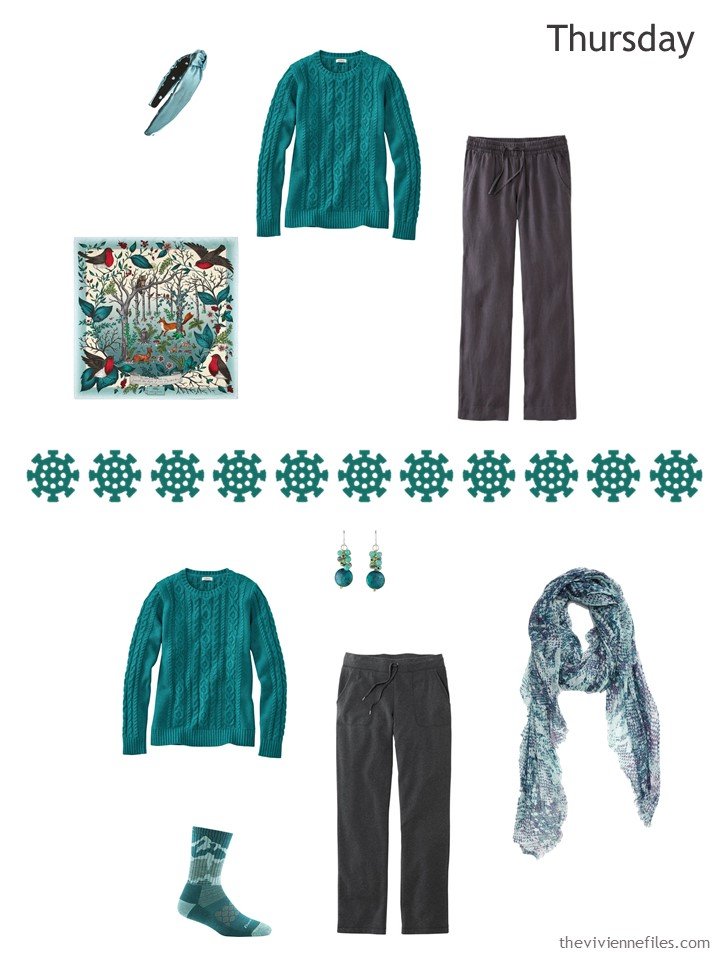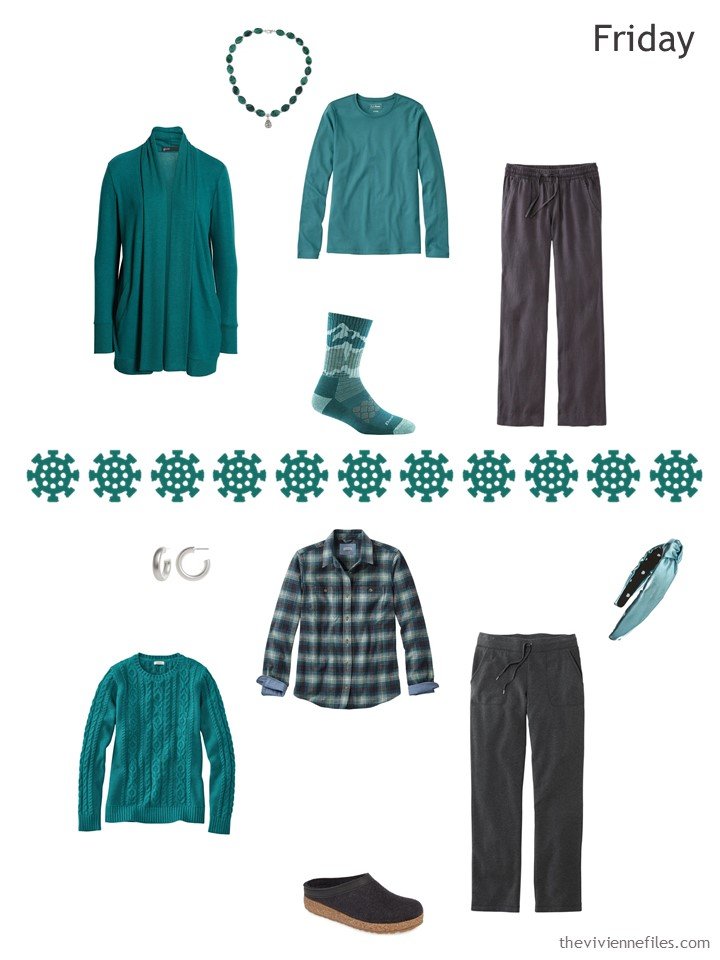 She already feels more prepared for work than she has in weeks; it's amazing how much looking good can change one's view of so many things…
Imagine if she has this wardrobe, and another one closely related, and she switches off on alternate weeks! Eighteen garments for her entire work wardrobe, until the weather warms up and she has to make a change!
So what are you doing that keeps you feeling like a member of society? I still get up every morning and put on "real" clothes and EARRINGS!!!! (I wear four earrings, so it's not like it's just a 30-second process to get them all in the right holes!). My clothes are a little bit oddly chosen sometimes; I'm trying to decide what I'm keeping vs. donating for warmer weather, so I'm dressing in spring clothes each morning – sometimes a dress, sometimes silk pants and a top.
It's a little bit odd, but it makes me feel like life continues….
love,
Janice
p.s. 4 years ago, I shared window display photographs from Paris. What I wouldn't give to be spending April in Paris…