April 23, 2020
She's been sitting for a REALLY long time…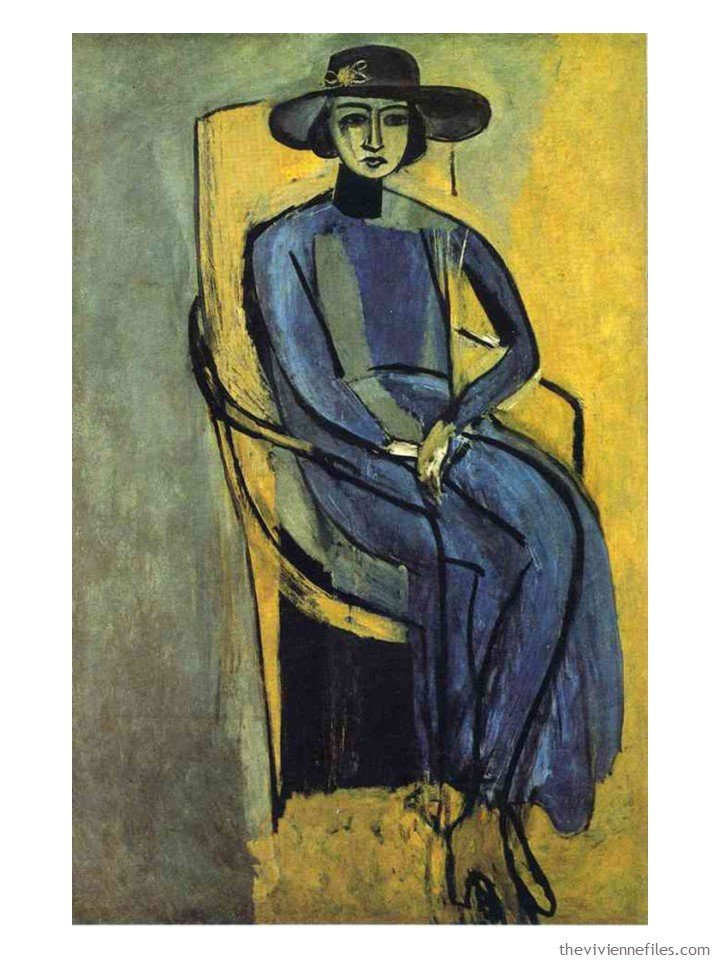 She's taking her favorite painting, distilling it down to the essential colors, and then PACKING!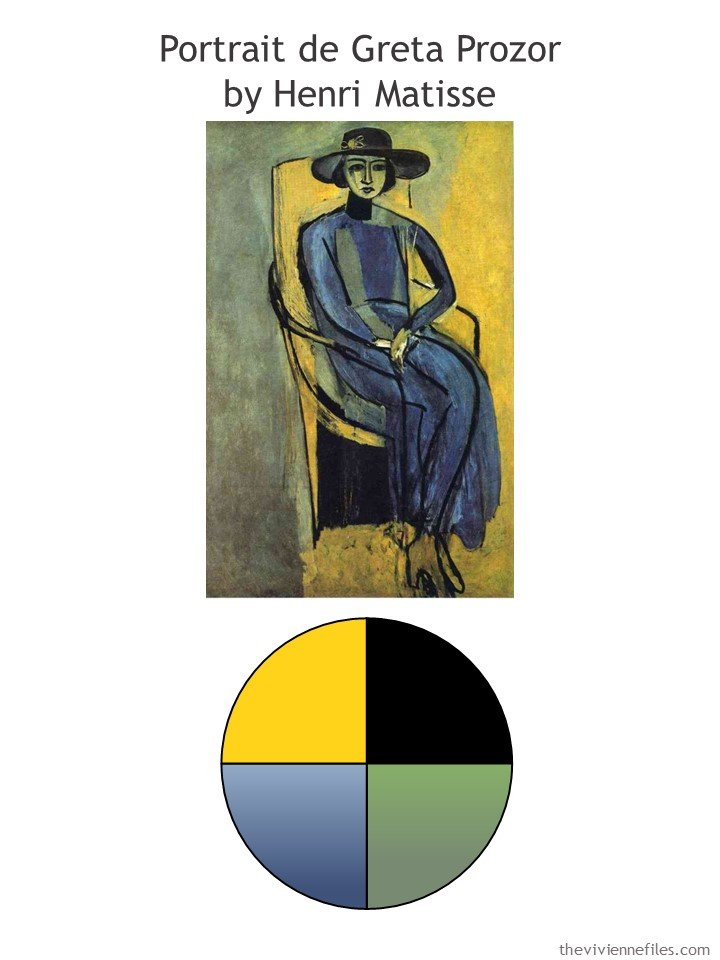 Black, denim, olive, and BRIGHT golden yellow! She doesn't want to work very hard getting dressed, but she's okay with people noticing her…
It's just for a long weekend… She's going to plan outfits for each day, although she won't necessarily wear every outfit. She just doesn't want to have to work; she's done quite enough work, spending so much time indoors…
Her travel wardrobe is dark, and a bit intense. That's just exactly what she wants – no worry about spilling things, no worry about putting together outfits "on the fly," and no having to shop while she's away: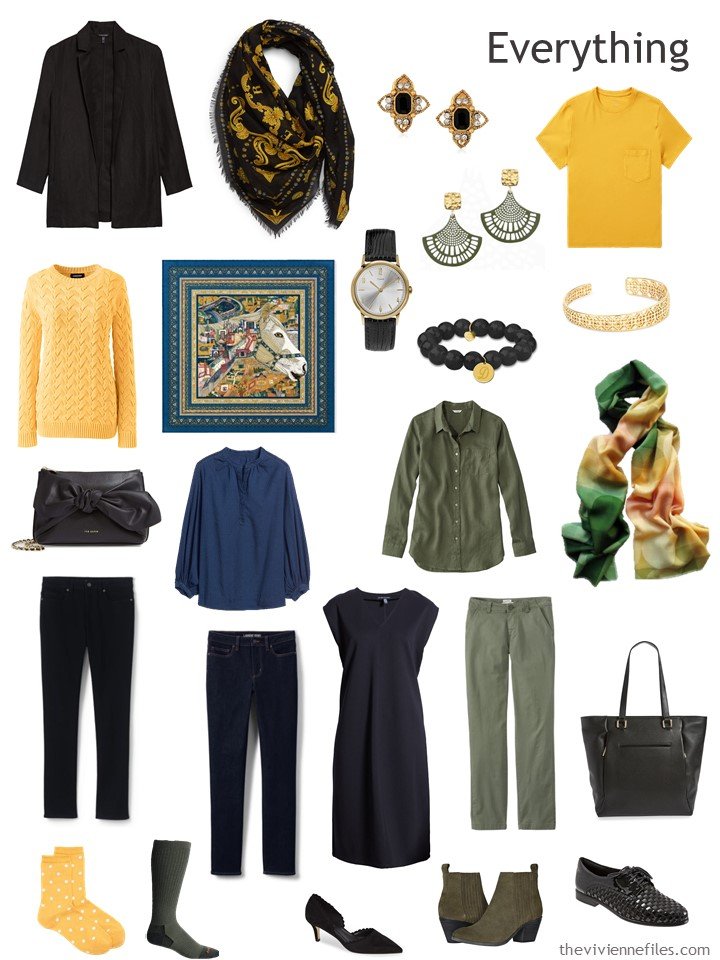 She actually jotted down her outfit plan in her little notebook that she carries with her – she wants to be free to just wander and wander and wander, and then EAT!
And then sit and look at other people. It's been too long since she could just quietly people-watch…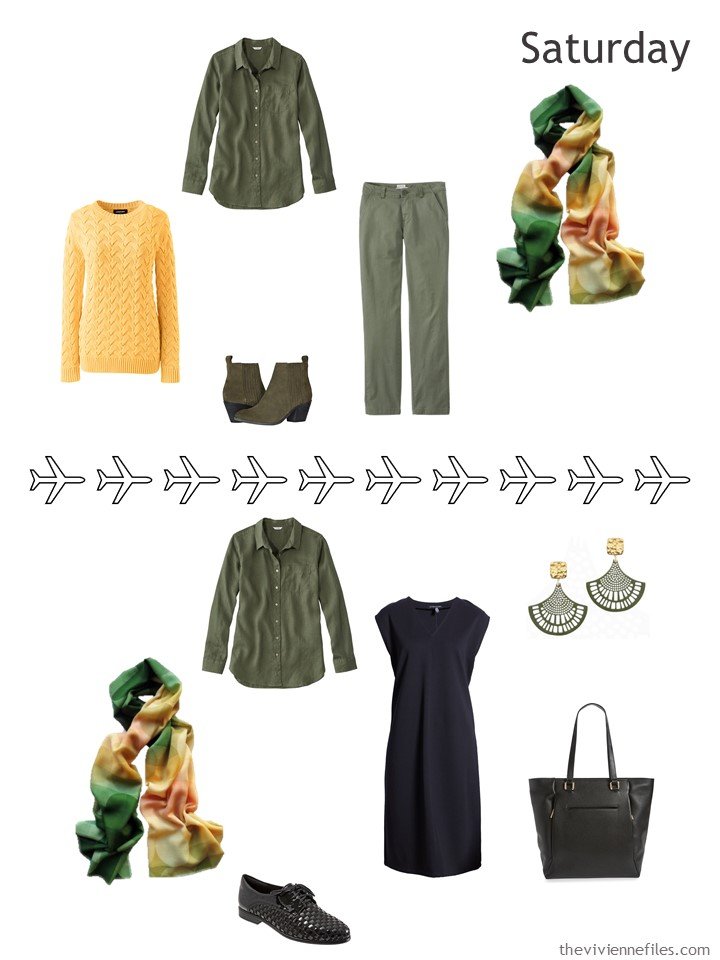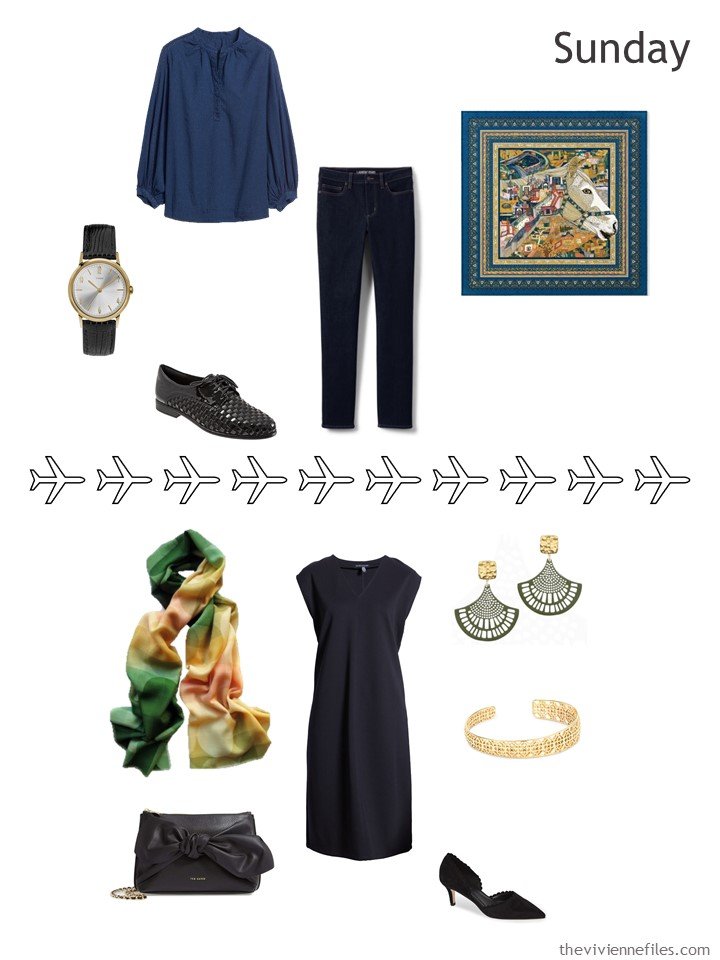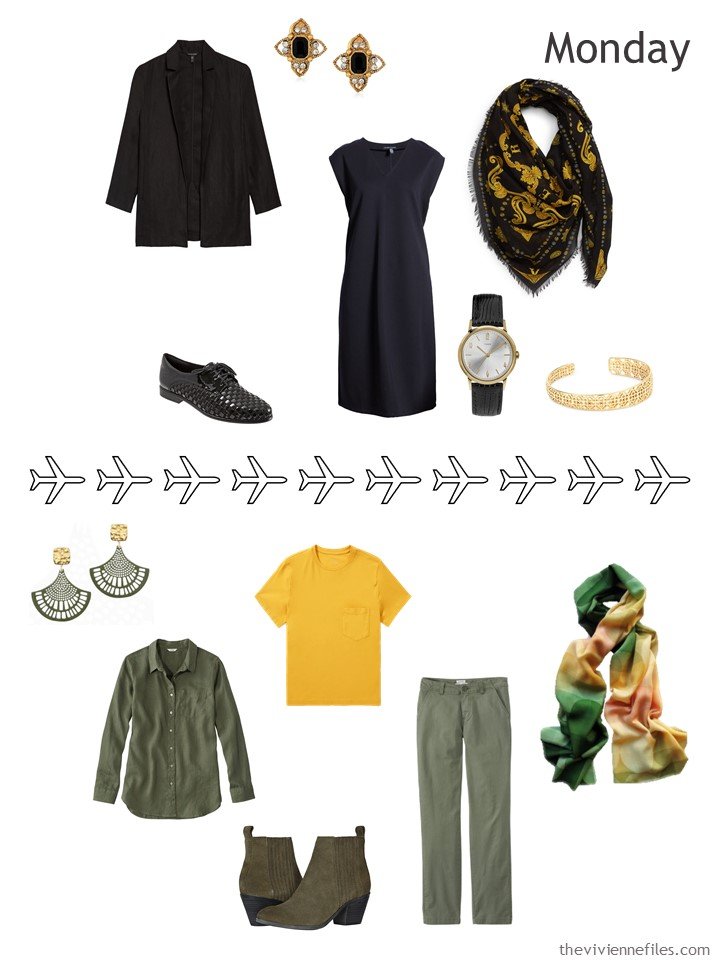 Now that she thinks about things for a bit, she realizes that she could stay at a less expensive apartment (yes, the 6th floor without an elevator is a LOT cheaper…), and stay a few extra days…
I'd make that compromise in a heartbeat!
love,
Janice
p.s. Five years ago, our heroine was catching the bus to the shore to spend the weekend at her friend's beach house…