April 24, 2020
Last week, they went to the farmhouse to see if they would like to stay there for the long-term. They realized pretty much as soon as they pulled into the drive that they did, indeed, want to stay out of town!
When they thought that they were only going to stay for a few days, she chose her travel capsule wardrobe based on her favorite painting: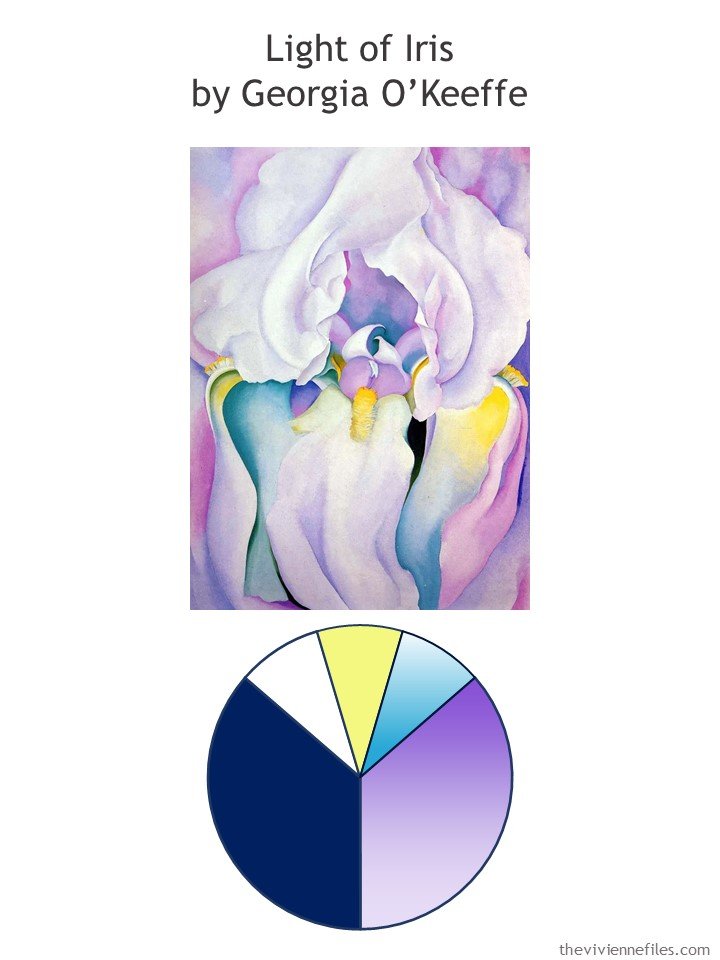 She was still wearing her travel outfit when they decided to go back into town and pack up all of their food, their computers, and more clothes. It's only 5 miles, so it won't be a long trip!
Before they drove back, she dashed upstairs and dumped out her tote bag onto the bed. This was she had initially packed:
They talked about packing, on the way back into town. What food in the refrigerator should they bring? They need to get a couple of boxes so that they can move as much of their food as possible, and they have to be certain that they have ALL of the computer gear possible…
Even though their home in town isn't far, they don't want to be going back and forth – that kind of violates the whole idea of self-isolation!
Our heroine knows that most of the laundry is done; she will bring the dirty laundry with her to take care of at the farmhouse. The towels, the sheets, dish cloths… But what will she pack for herself?
First, she knows that she will want sandals, and another pair of cropped pants. And some TEAL!
Sigh… she stands in her closet door for a second. Reversible dress? Heck yes! And a couple of yellow pieces, to cheer up the days…
Her other teal top seems obvious. A pair of shorts makes sense since we're easing into the end of April and that means warm weather might be soon!
She loves her sparkly Keds – maybe she needs to wear them more often? A cheery yellow and teal necklace certainly belongs with this wardrobe! And her favorite scarf… It's not really a scarf destination, but she likes to have it handy. Maybe just to look at and enjoy…
She packs in a flash, and heads back downstairs to make certain that there's not a stray dish of tuna salad in the back of the refrigerator…
When they get back to the farmhouse, the first priority is stowing all of that food! And then starting a load of laundry – these sheets can go RIGHT onto their bed upstairs!
Finally, she has a few moments to go back upstairs and arrange her new spring and summer wardrobe: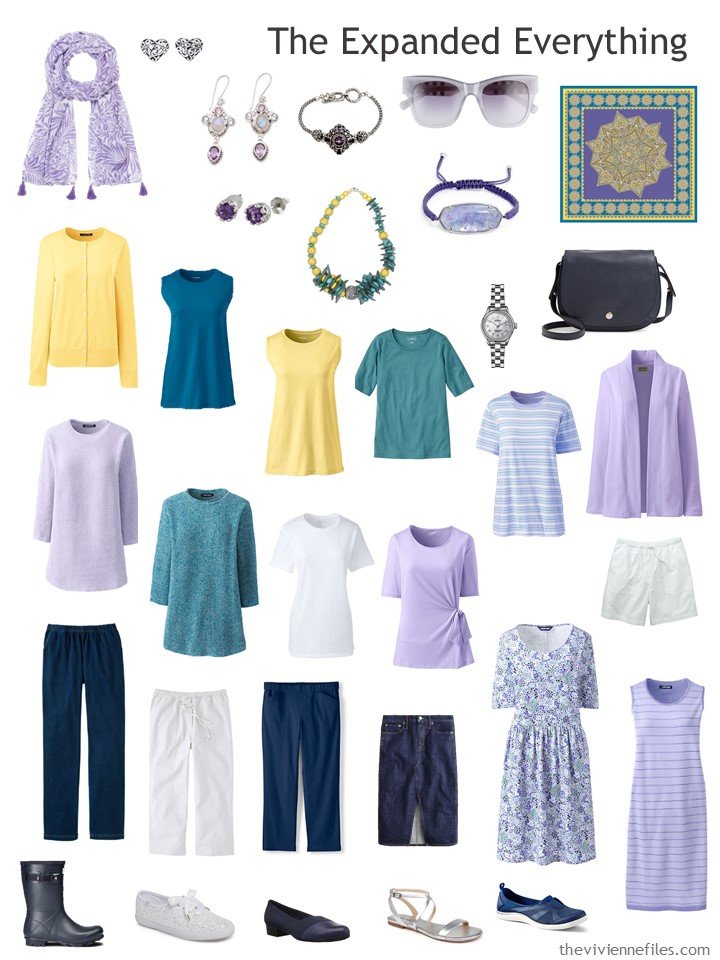 She generally isn't the woman who plans her outfits days in advance, but as she hangs things up, she does give a bit of thought to what she has, and what she can do with it!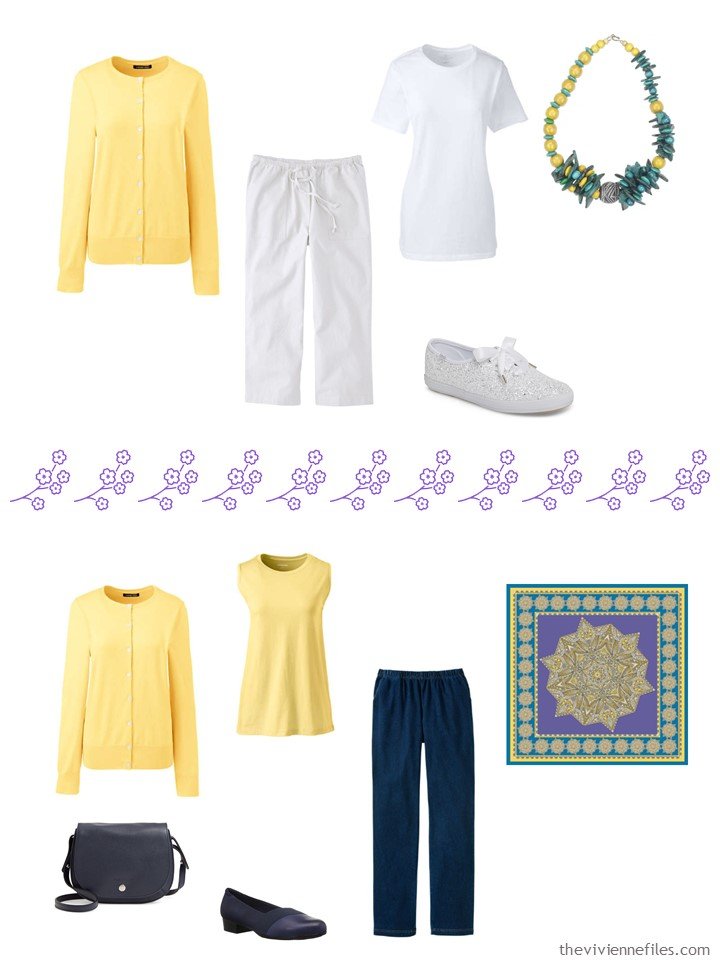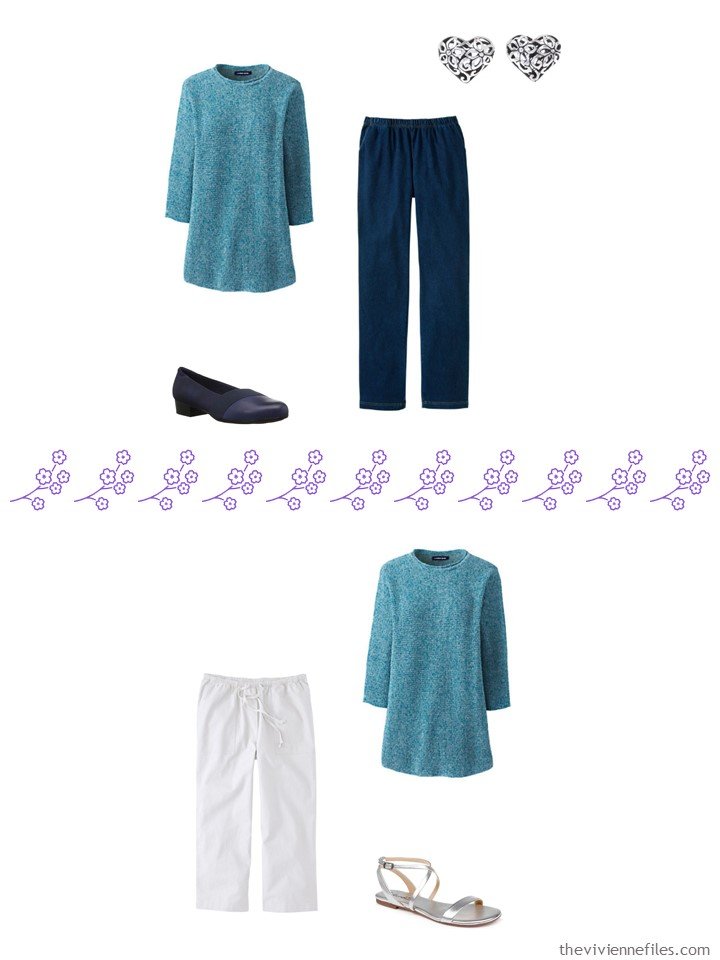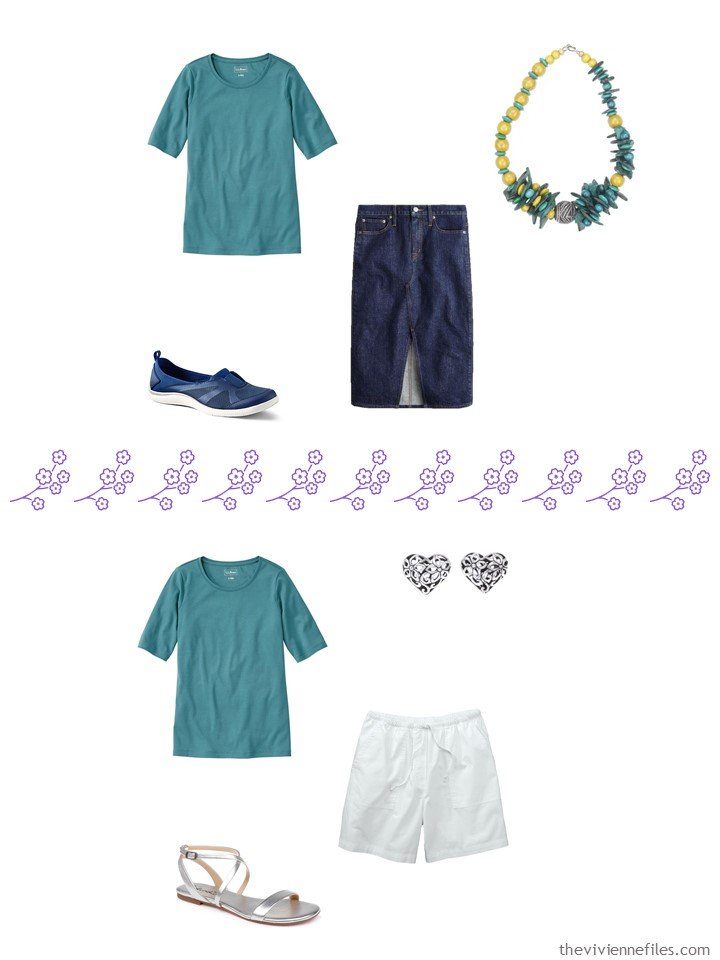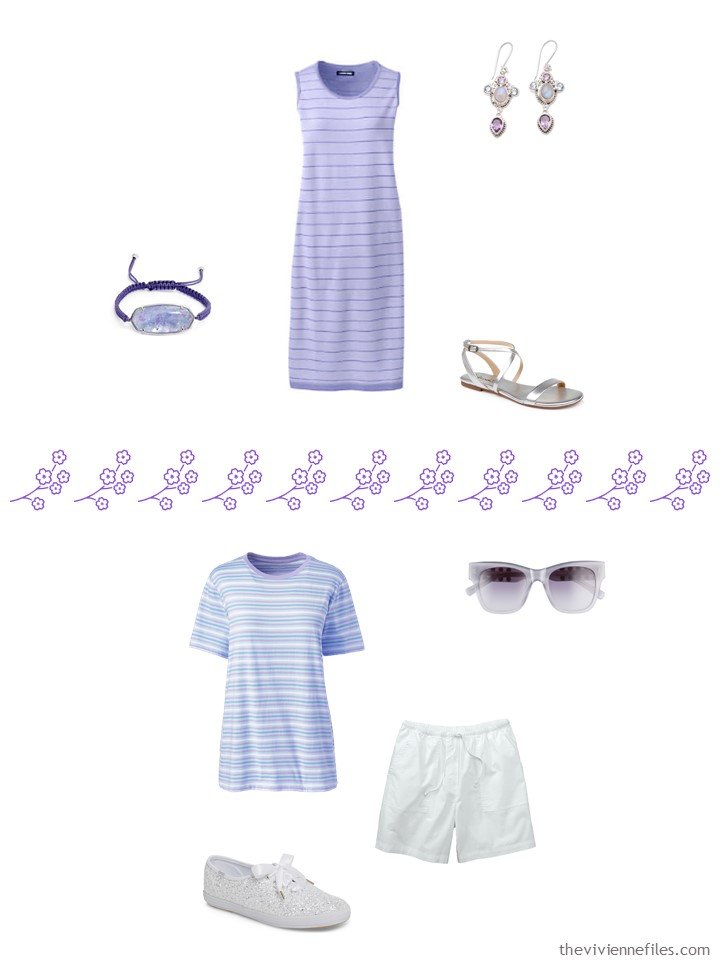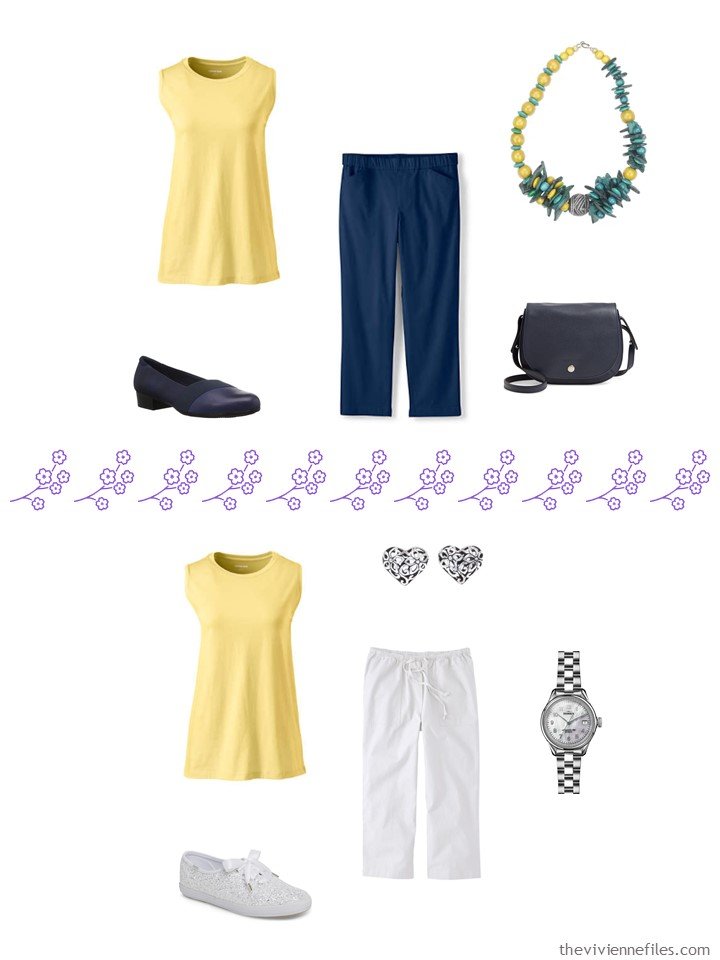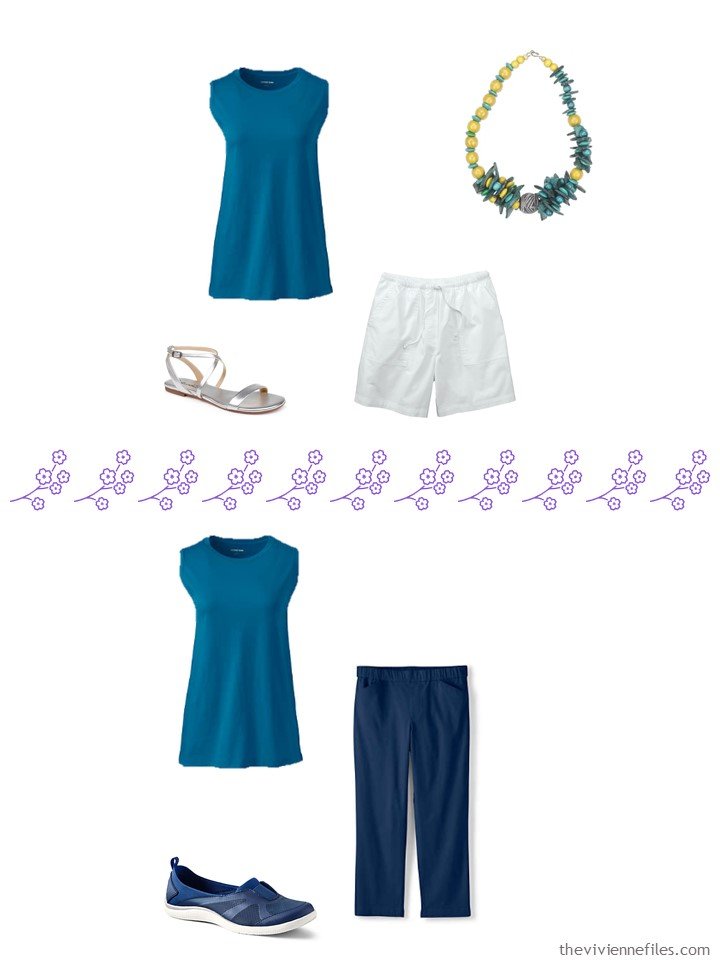 The afternoon has warmed up considerably, and a breeze has begun to rustle things about. Maybe she should hang those sheets outdoors to dry?
love,
Janice
p.s. Just last year our heroine the opera singer was headed to her favorite city to finish up the opera season…