April 24, 2019
Ah, our heroine the opera singer! Remember her from back in January?
She's not the star, but she channels her inner diva quite well!
Most of the time, she's in a costume, so she doesn't need to pack a lot… This week, she's off to her favorite city, to finish up the "regular" opera season with a role in 1 of her favorites. She's had a good season…
This is her inspiration, in so many ways!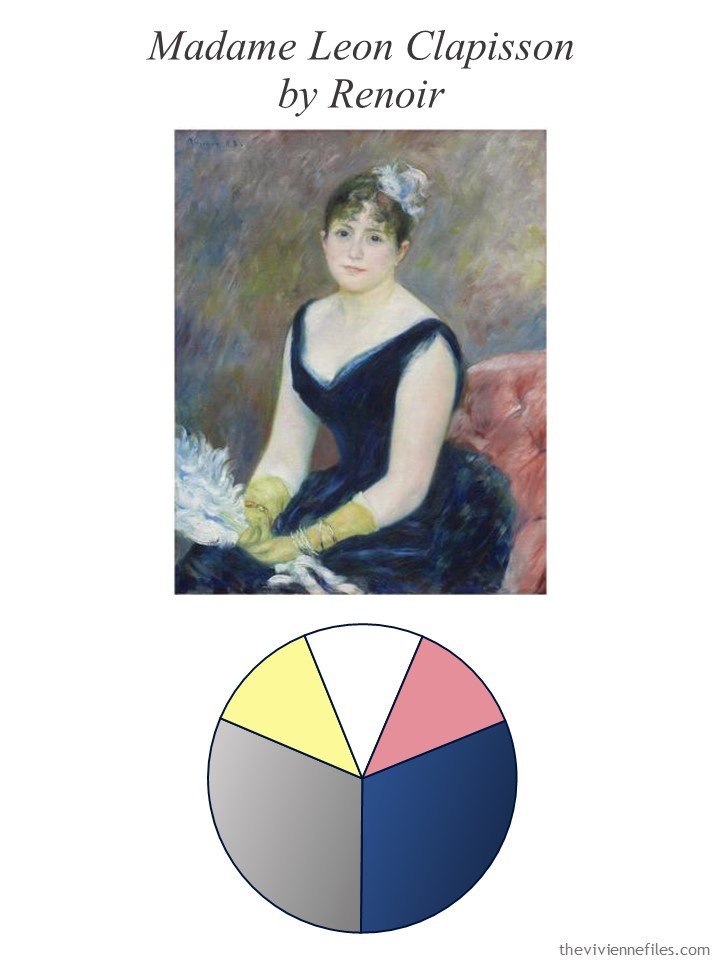 She realized long ago that she's made to wear dresses and skirts! So she focuses on navy dresses, with cardigans, jewelry, and scarves to add that bit of drama and femininity that she loves so much… (she was BORN to be an opera singer…)
She loves working with such a neutral, almost predictable base in her wardrobe; it's sort of like the way she, as just one extraordinary woman, can play all kinds of roles, while still remaining herself…
She HAS to be organized – she travels a lot… So she arranges her packing on her laundry rack, and gives it a good, hard look. Will this all work?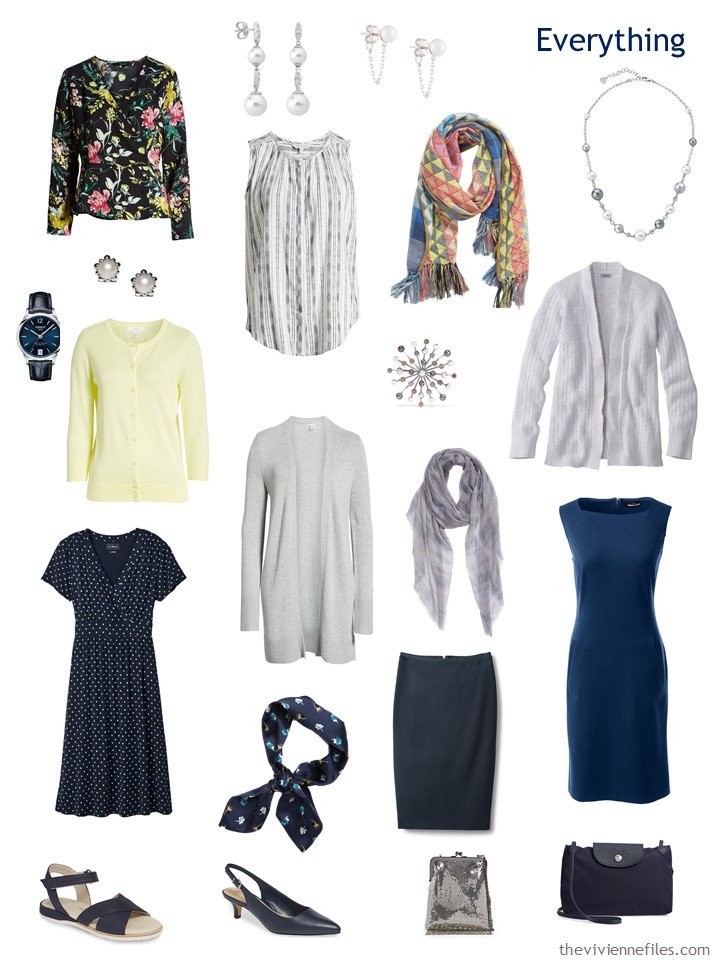 She knows that this trip won't offer quite as much free time as usual, but she's already scheduled for a couple of dinners with other members of the cast… What are her options?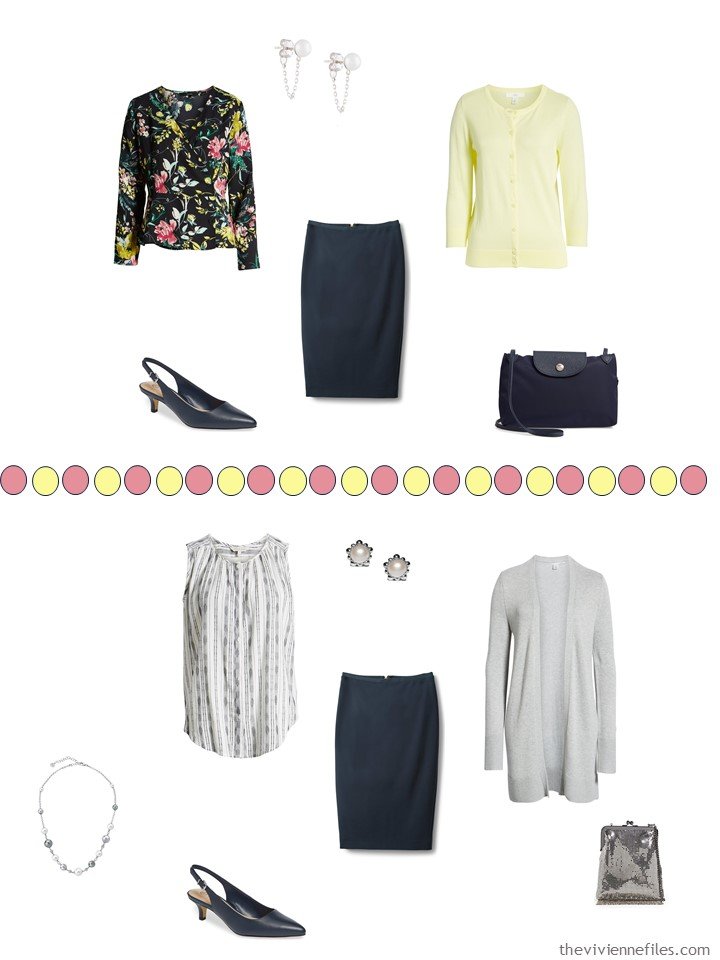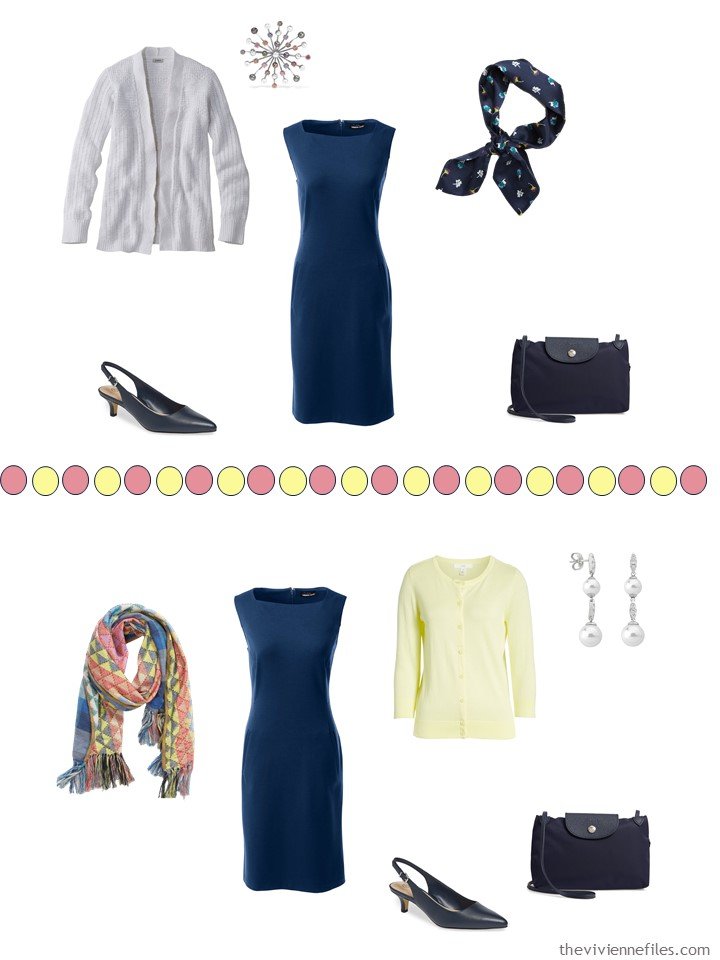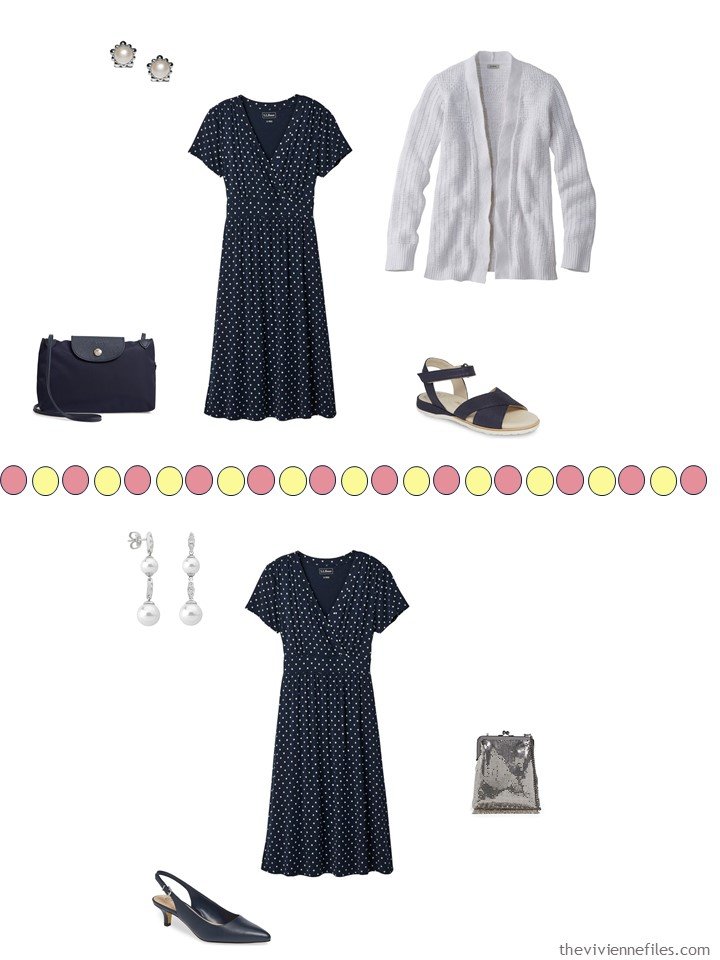 This most interesting of heroines has a fascinating closet – a mix of discipline and whimsy that's seldom seen…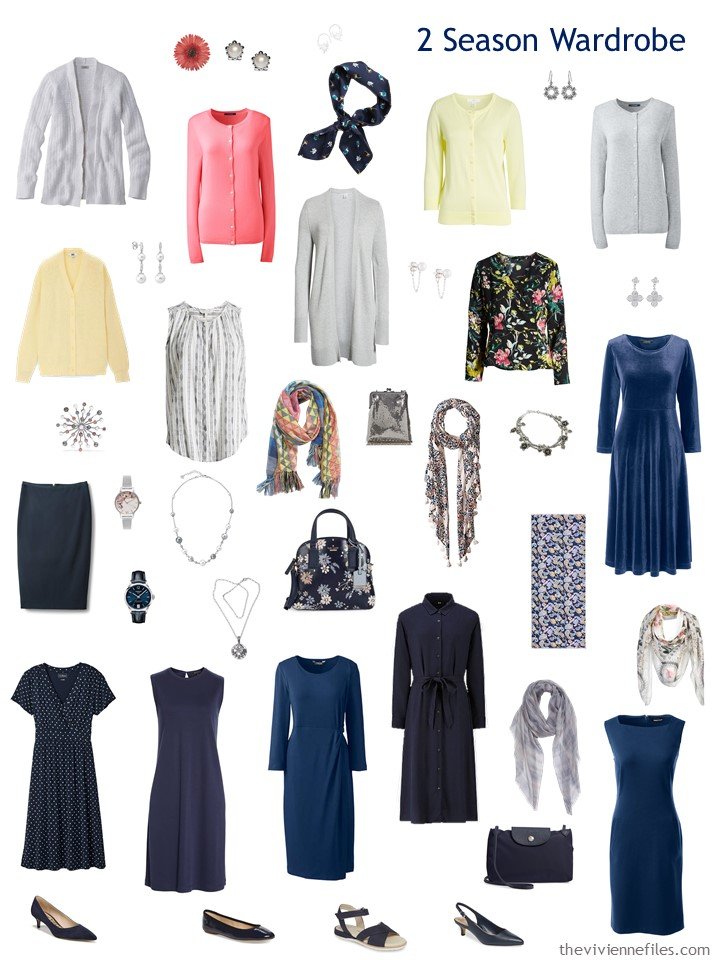 I have to confess that I've often considered doing exactly this, with black dresses and a range of accessories. Maybe develop my "dressy" wardrobe in this direction, and then build the other half of my wardrobe around jeans and casual clothes? Hmmm… tempting…
Do any of you know someone who is a true "dress" person?
love,
Janice