April 22, 2019
Warmth
She's has reddish-brown hair for most of her life. And freckles. And warm brown eyes. All her life, she's been happy to dress in a quiet, subdued way that accents her coloring. Sometimes, she dresses to match herself! And other times, she chooses subtle greys that contrast perfectly with her overall warm appearance.
When she saw this painting, she knew she had a winner! It even includes accents of orange, which she's never tried, and a deep maroon red, which she loves for her nails and lips: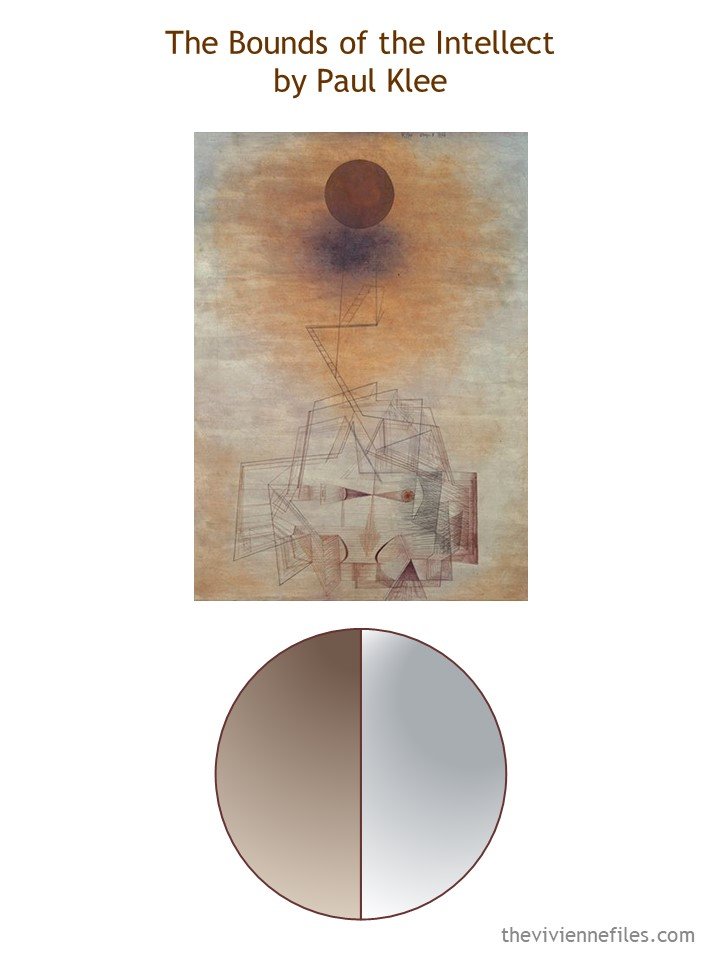 She knows that people don't wear a lot of brown in big cities… And they never seem to wear brown at the home office. But given that her offices don't HAVE a dress code, she's not concerned. She's going to show up for the district meeting dressed like this:
Her understanding is that there will only be meetings on Thursday, when she arrives, and on Friday. But she's going to stay through the weekend and take advantage of the chance to tour a city she's never seen before! She knows that she won't need a lot of clothes…
The streets will be warm, and anything indoors will be cool, bordering on air-conditioning walk-in freezer temperatures! She tries to balance her packing to be prepared for such things, insofar as anybody can prepare for a 30 degree drop in temperatures when walking into a building!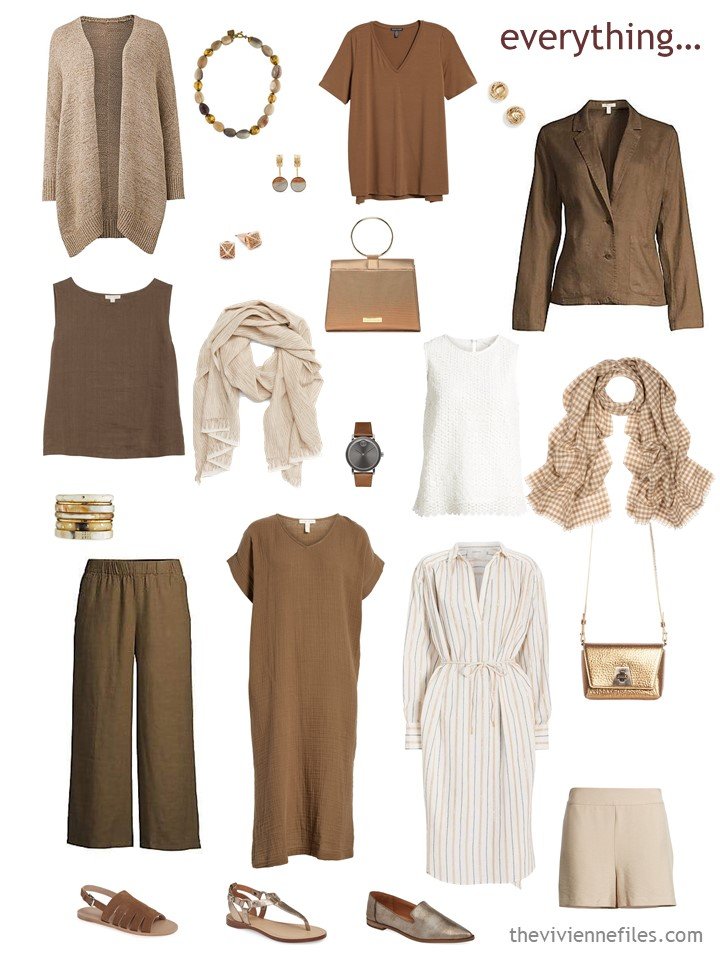 She works through her various options in her head… These 9 pieces are going to be PLENTY!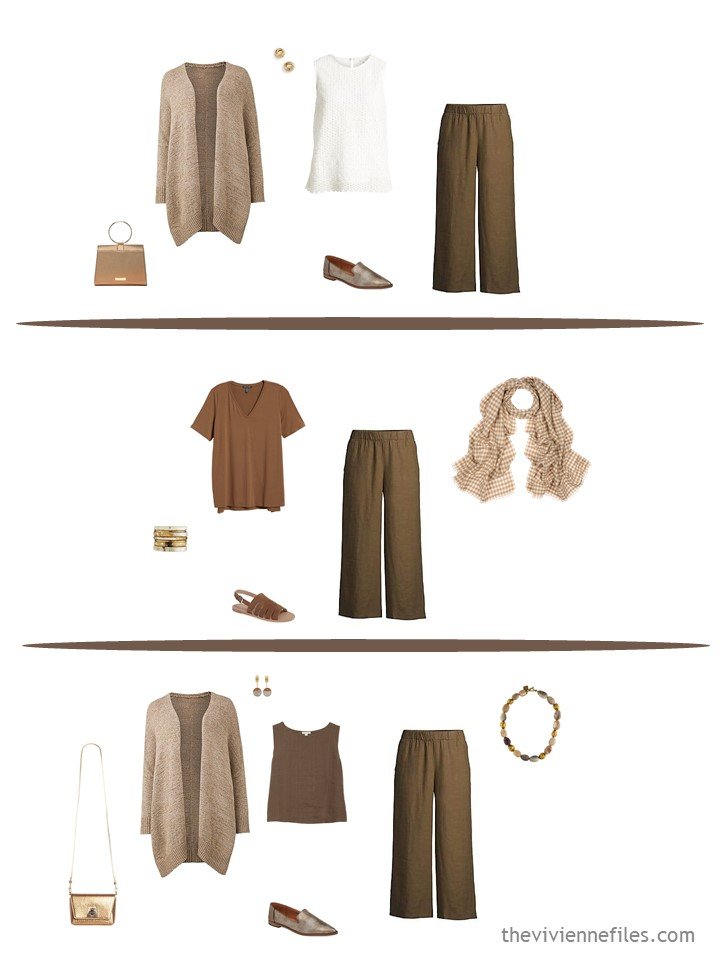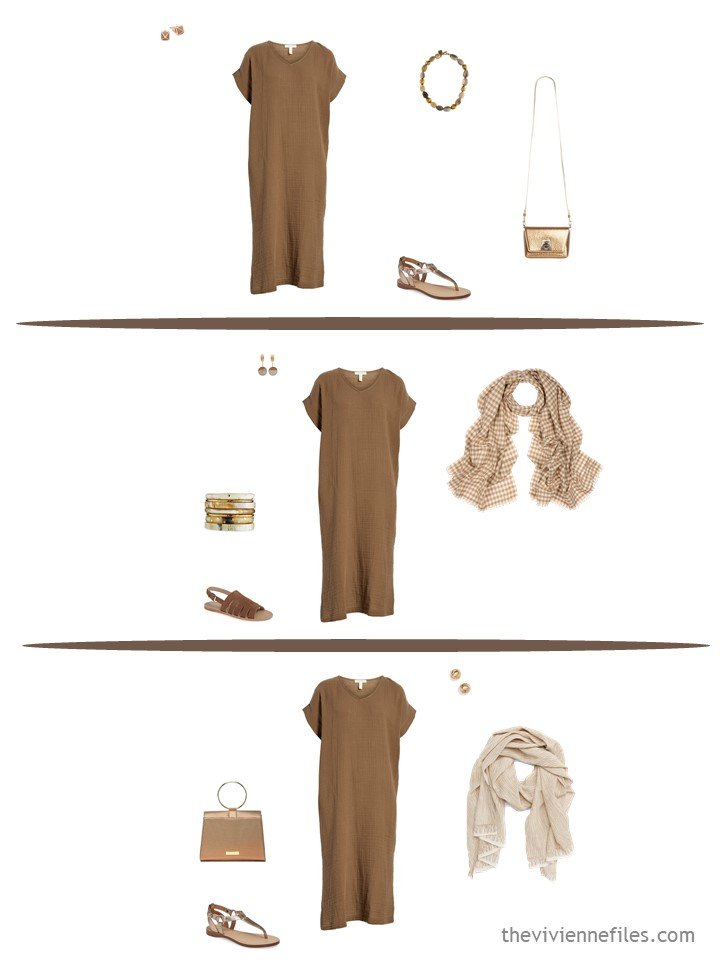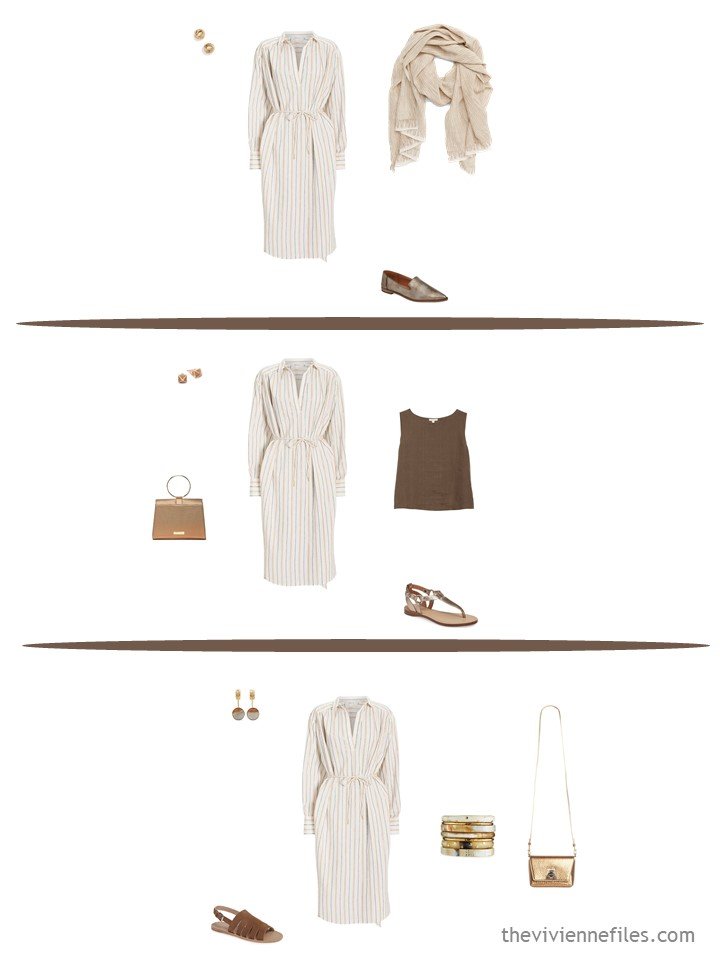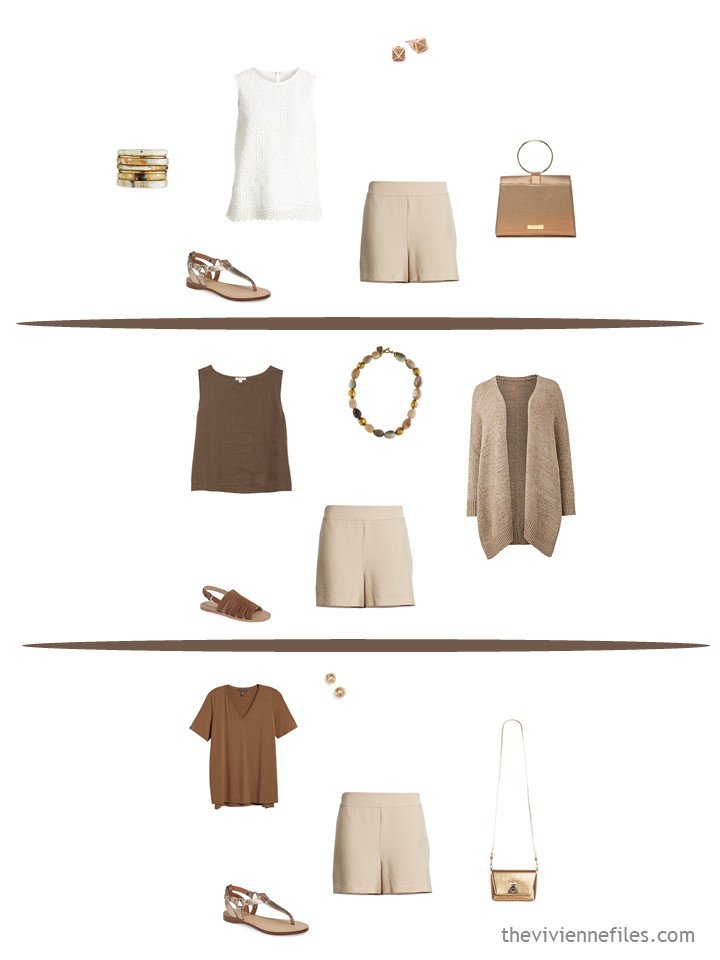 When I used to travel to Europe a lot for work, I would always offer to fly Coach class (even though I qualified to fly Business Class) in exchange for being able to leave the Friday before Monday meetings. I said that it was so I would have time to get over jet lag and do a better job at the host office…
But really? I got a lot of extra days in a LOT of cities… It was worth sitting in a small seat!
love,
Janice