September 18, 2019
She spent most of the summer at the beach house; she had been allowed to work from home for years, so she was able to work while sitting on the balcony, looking out at the shore…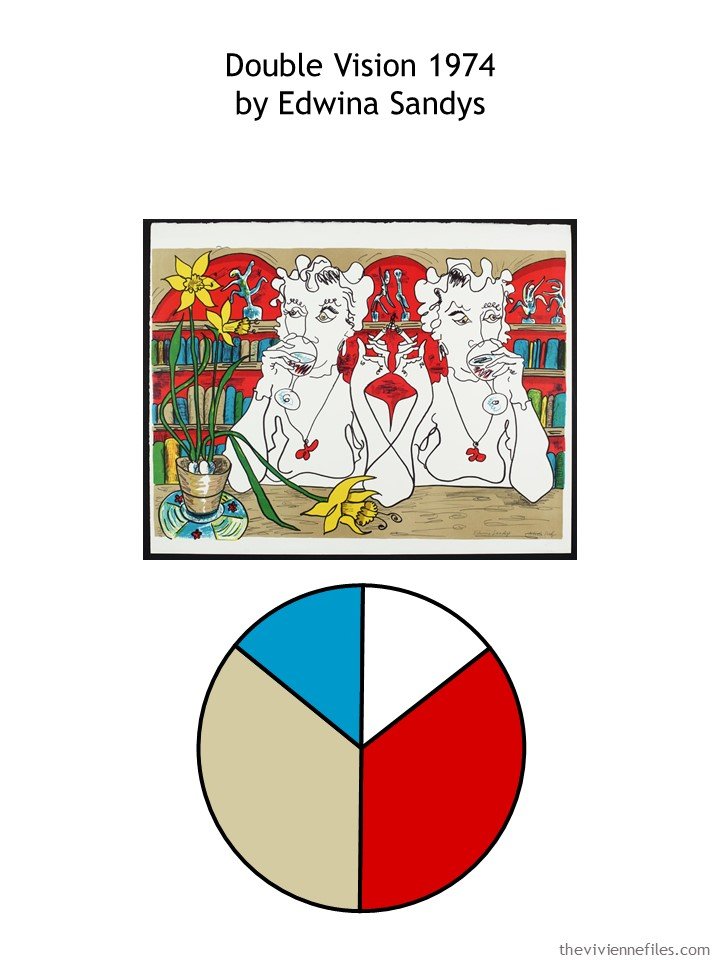 You'll Have to Work in the Office…
Since the acquisition, she knew that things would change, but she hadn't expected this. But they're giving all of the staff who had been telecommuting a small bonus to re-establish their commute. (or their office wardrobe?)
So she reverts back to her favorite painting, and starts planning…
She knows that she will need some neutrals, so she gets a great cardigan blazer, some washable wool pants, and a really cool coated denim skirt! But she's determined to include her favorite red and tan in her work wardrobe!
It's kind of hard to know how dressy, or casual, the office is going to be…
She figures that she's better to opt toward being prepared for a dressy office; casual is always easier to manage, isn't it?
She's in a good spot for the first few months of work…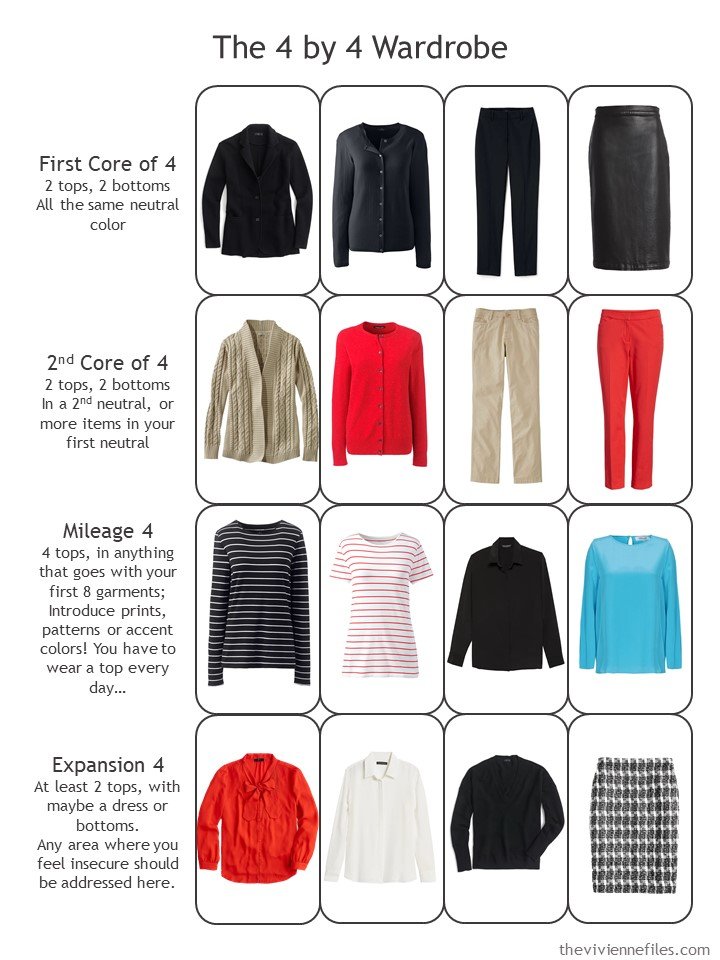 She figures that by Thanksgiving, she will have a better idea of what the "style" of the office is, and can adjust her wardrobe accordingly. In the meantime, she has enough outfits to get through anything!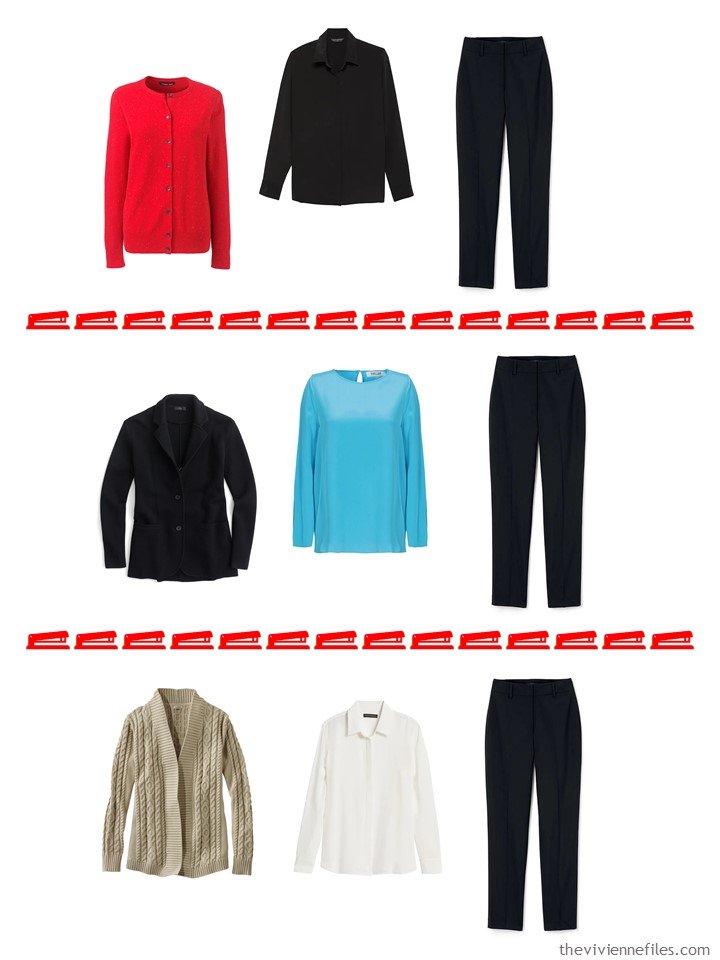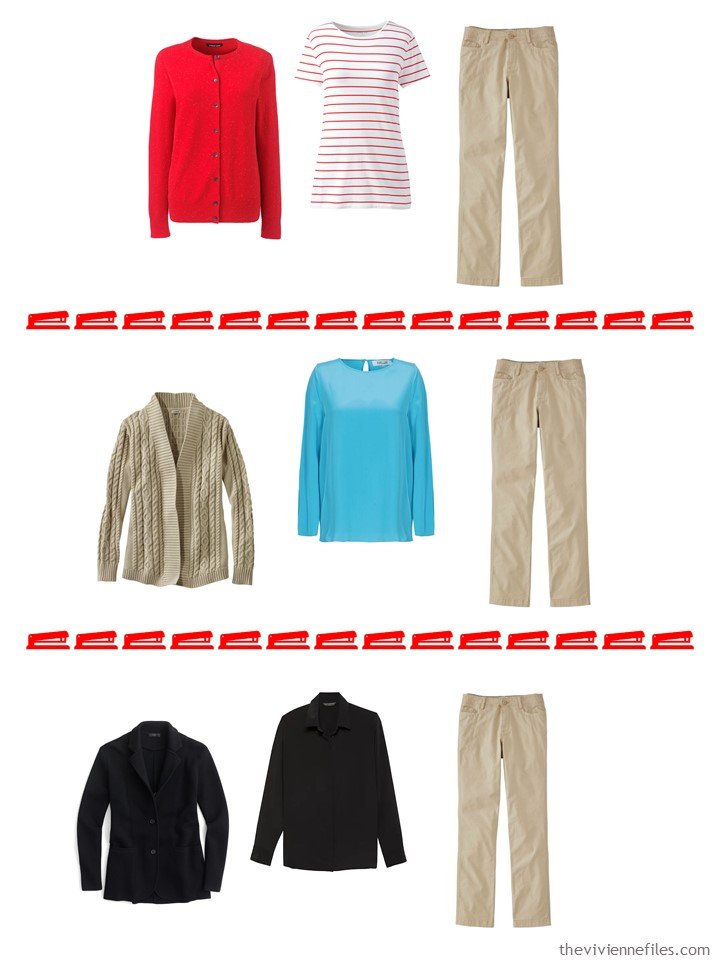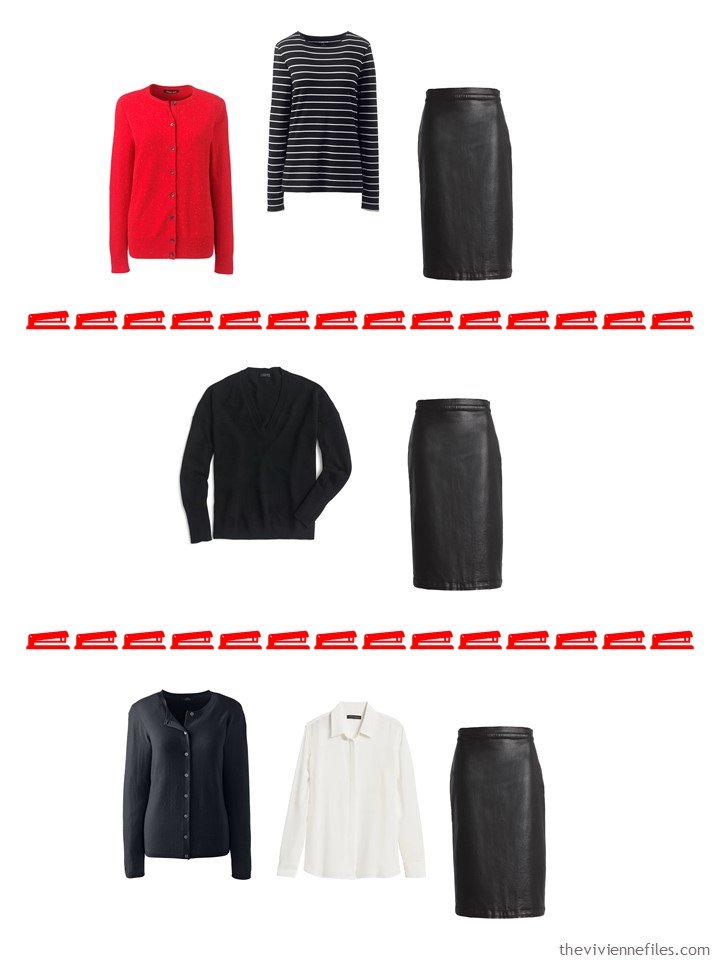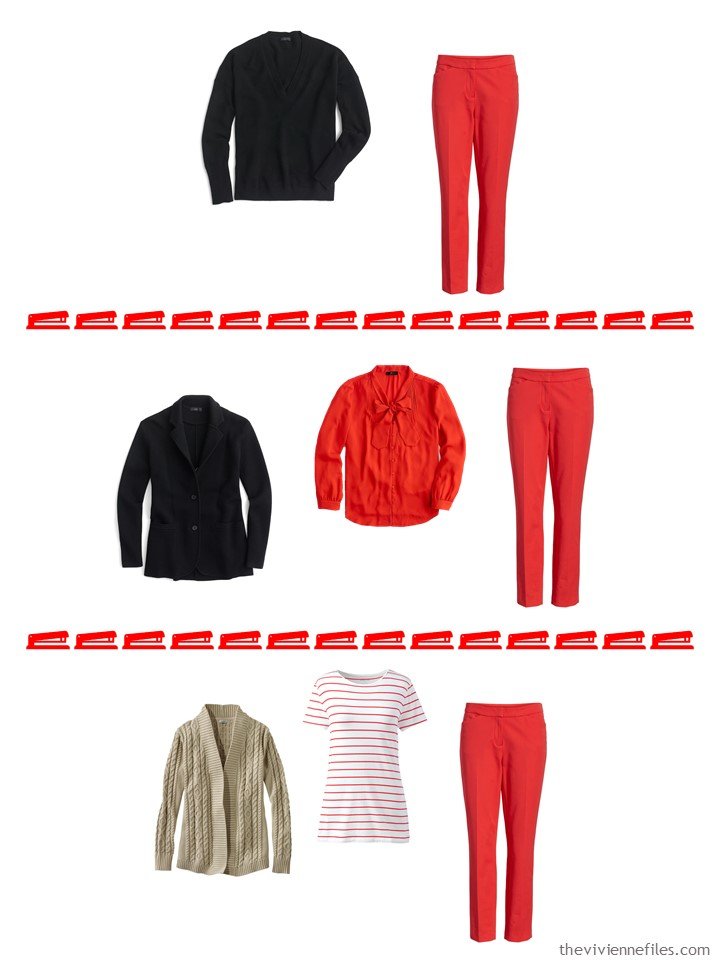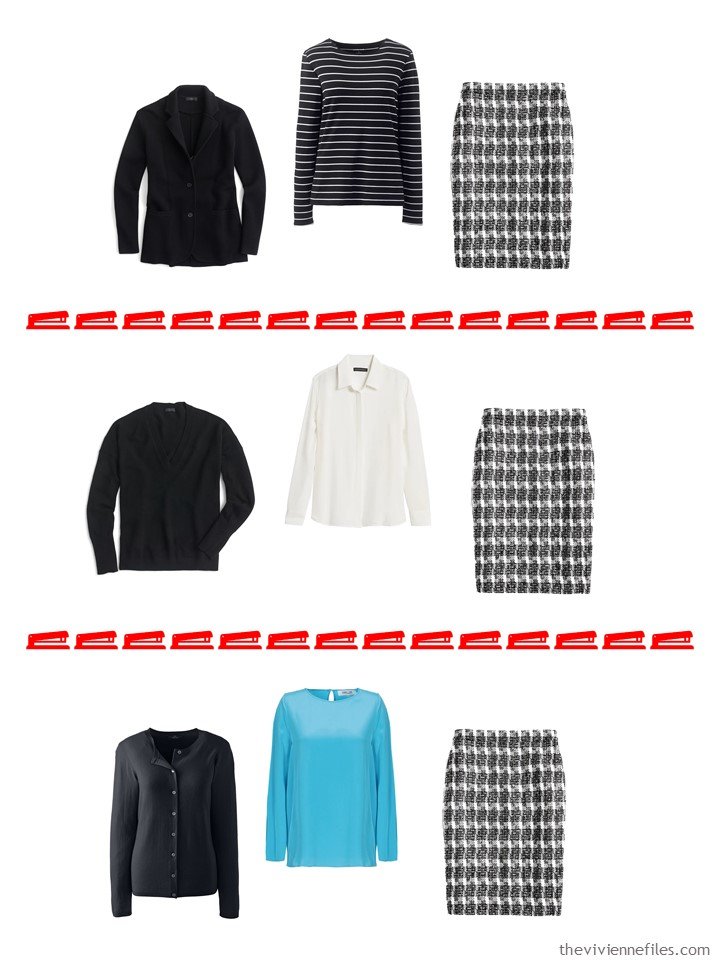 Have you ever started a new job and had NO CLUE about what to wear to work? I remember one… I did some real panic shopping one weekend…
love,
Janice
p.s. 4 years ago I put together a summer travel wardrobe for a man…