March 22, 2019
Someone mentioned it a few days ago – if you plan well, you could use a "color" as a neutral. Of course I had to see how that might work!
And I've got a fondness for this artist's work, so it seemed an opportune time to use this as an inspiration for a very fun-loving heroine: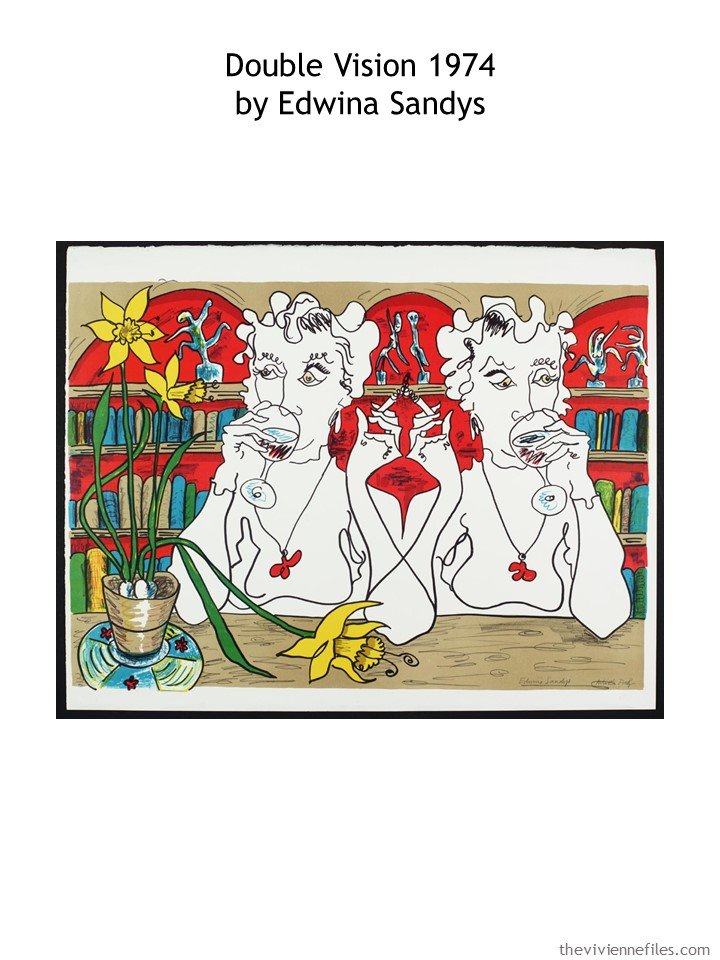 "If We All Chip In…
We can rent the big house up at the shore… At least a handful of us could be there almost any weekend. And since it's so big, we can leave some things up there for the summer, so we could even go at the last minute!"
A compelling argument, and she agreed immediately. The chance to spend the weekends at the shore, instead of in the city, was pretty persuasive, and to spend that time with her friends made it even more appealing.
So this is what she was thinking…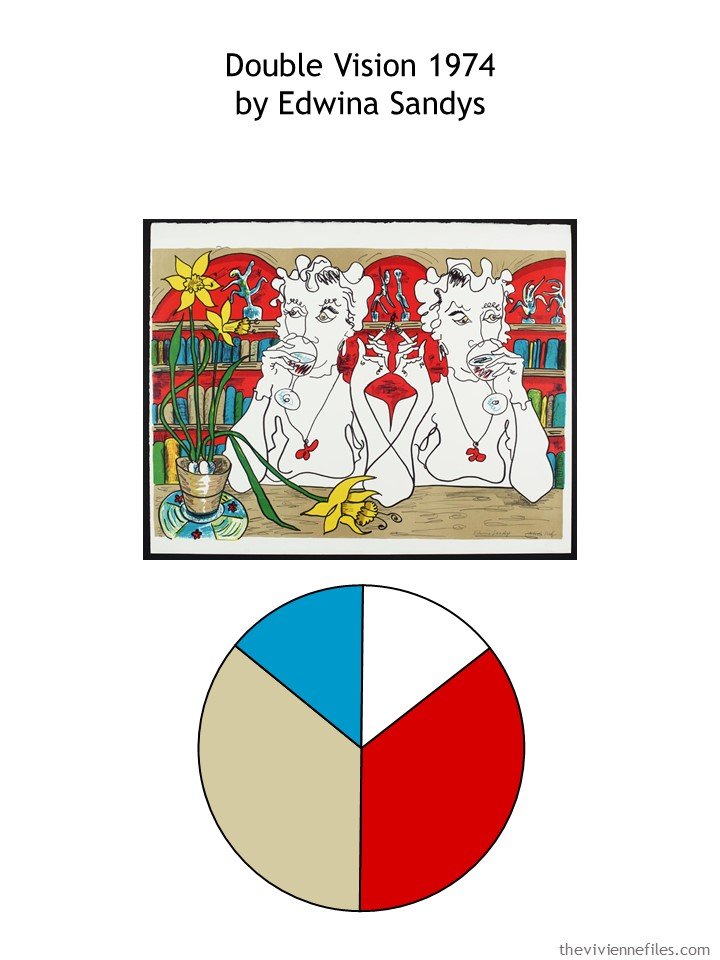 This painting isn't exactly the way she and her friends look – none of them smoke! – but it has a casual, really relaxed and convivial feel that she adores…
AND… she's going to experiment with using red as a neutral for the summer. It's not like discovering the cure for the common cold, but she thinks it might be interesting.
I thought that I would just go to any website, type "red" in the search box, and find an easy Core of 4 for this heroine. It didn't work out that way!
She started her summer wardrobe thus:
She then grabbed her four beige garments:
Yes, these are familiar…
Next, she looked for additional tops, so that she can have some variety…
She and her friends agreed that they should each bring a couple of dressy items – they might go into town for dinner, or invite guests. And she wanted to include a couple of white shirts, because SUMMER!!!
Her tote bag looks like this…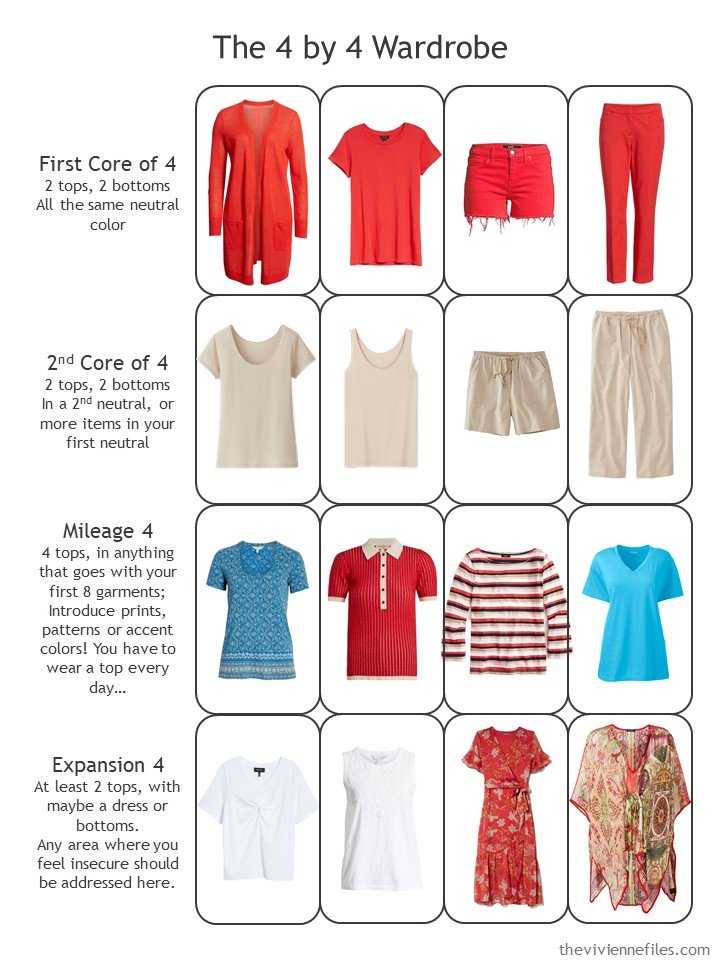 She's not going to leave a ton of accessories at the beach, but a couple of pairs of shoes, and a bag, might be handy!
Now, her "summer weekends at the beach" wardrobe is complete. She knows that she'll be taking a few things back and forth from time to time, but this is a good place to start!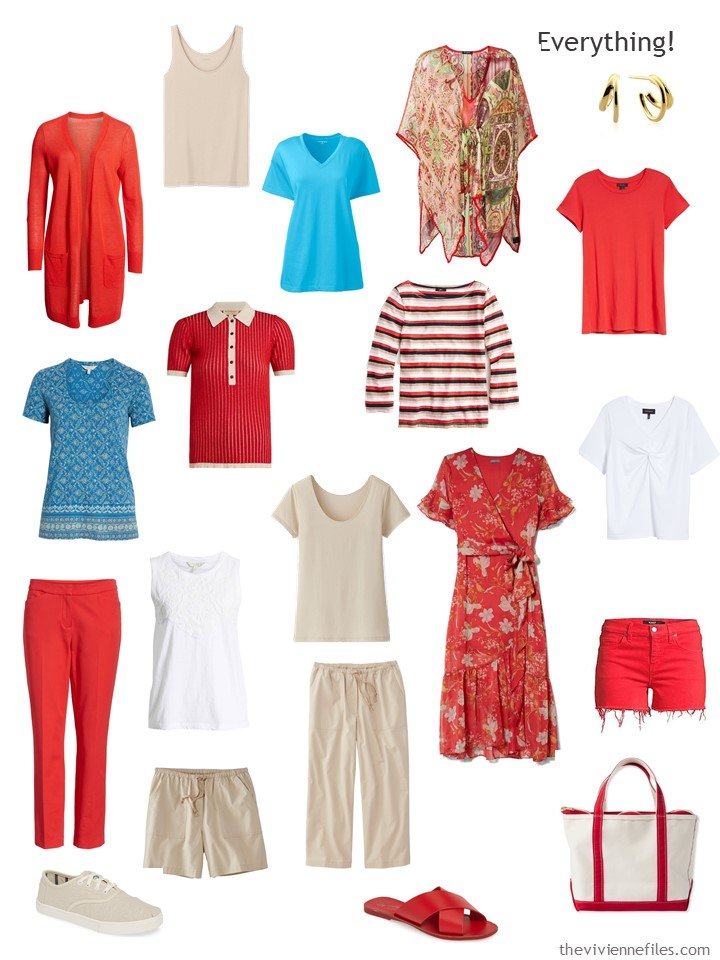 How many outfits might she be able to assemble?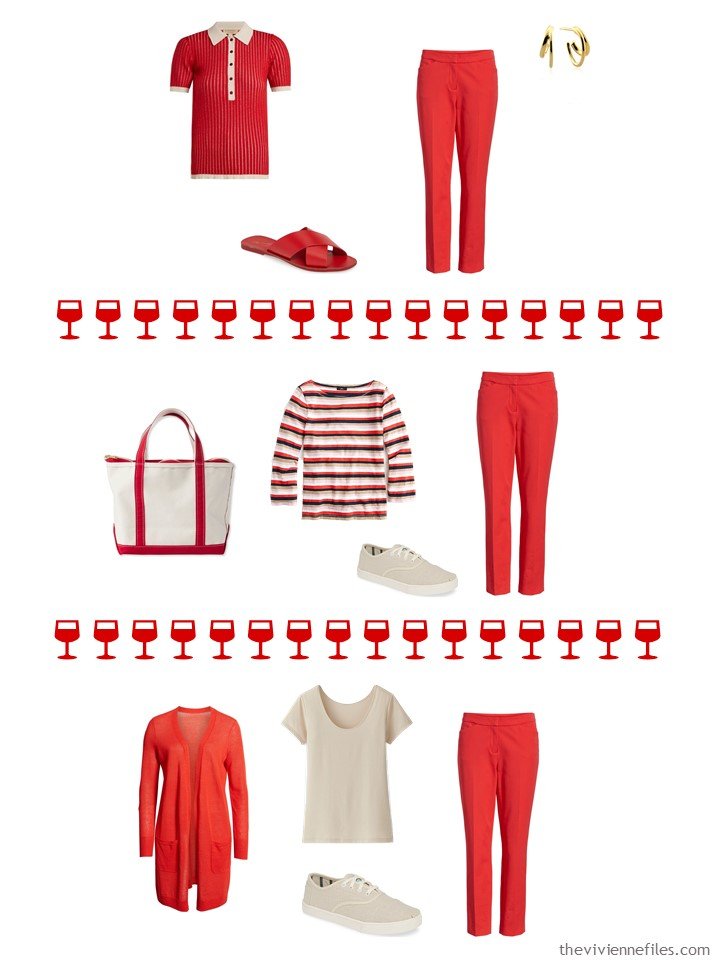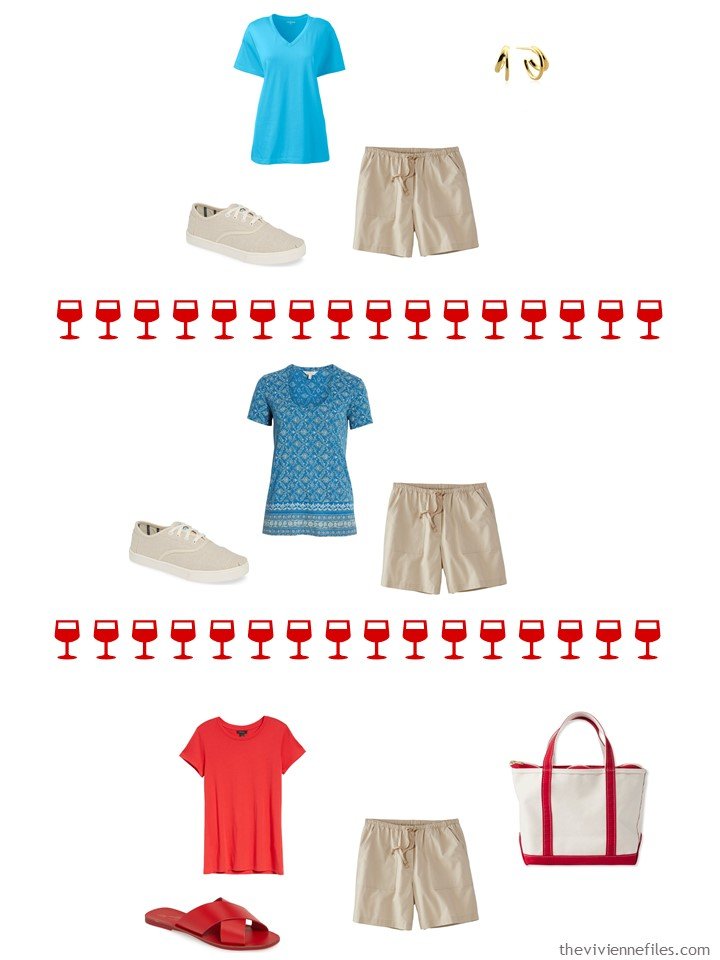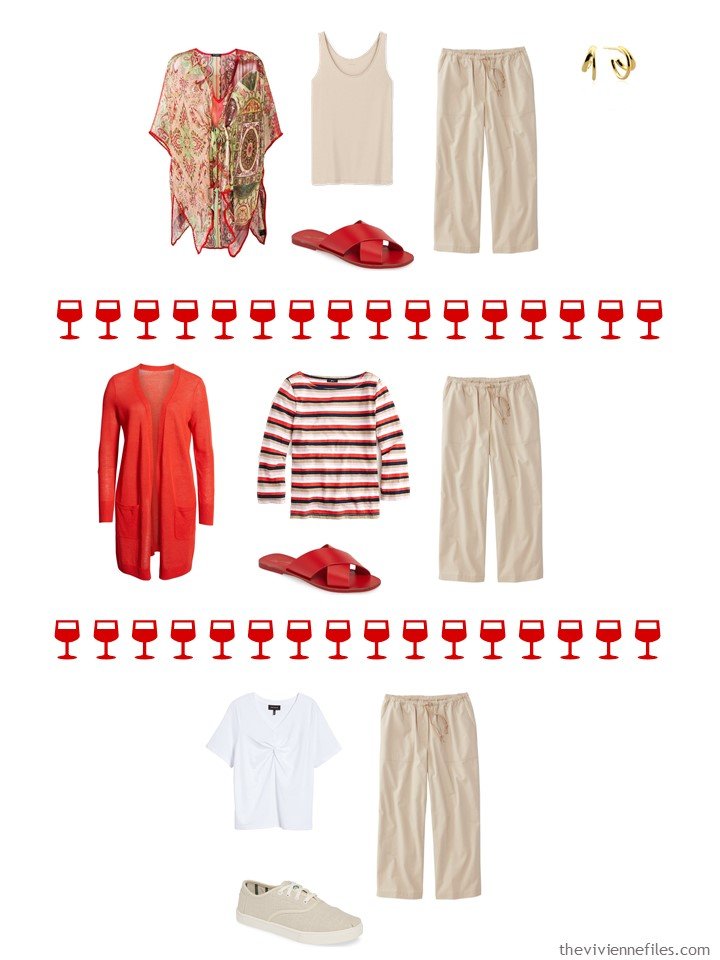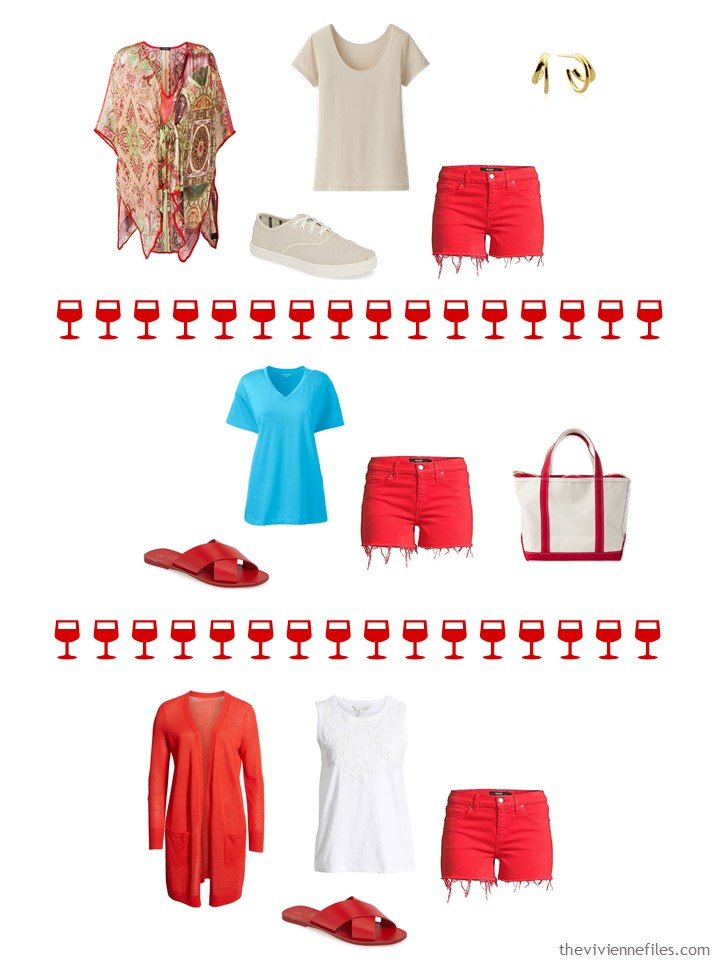 She's very curious to know how long it will be until her friends notice how often she's wearing red!
love,
Janice