March 20, 2019
This reminded her immediately of the site of their cabin: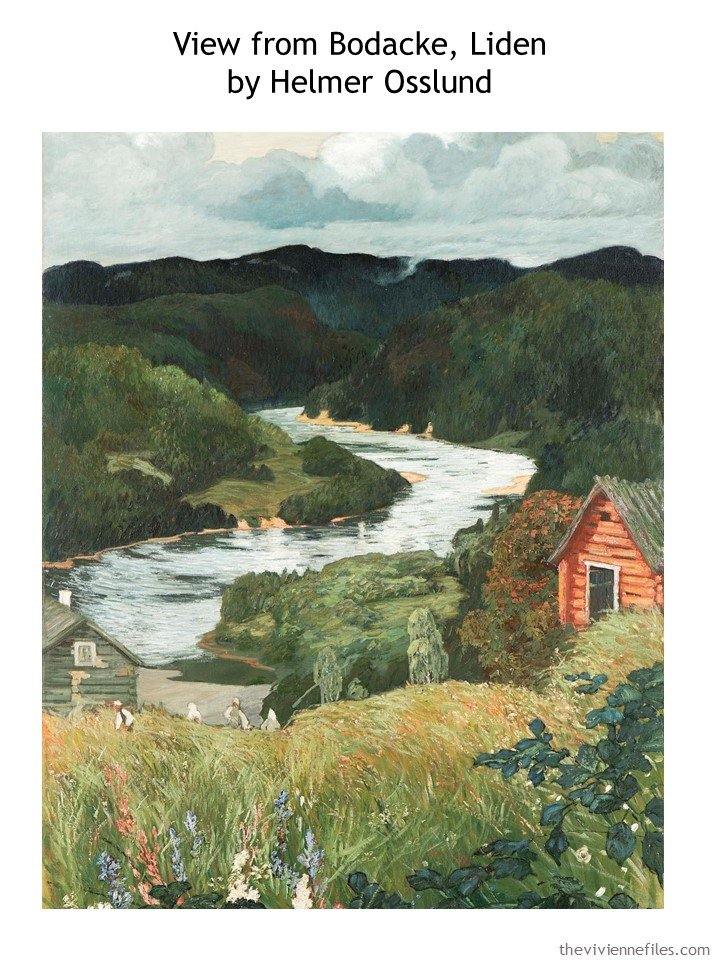 So much so that she decided to make this her wardrobe inspiration for their upcoming weekends away!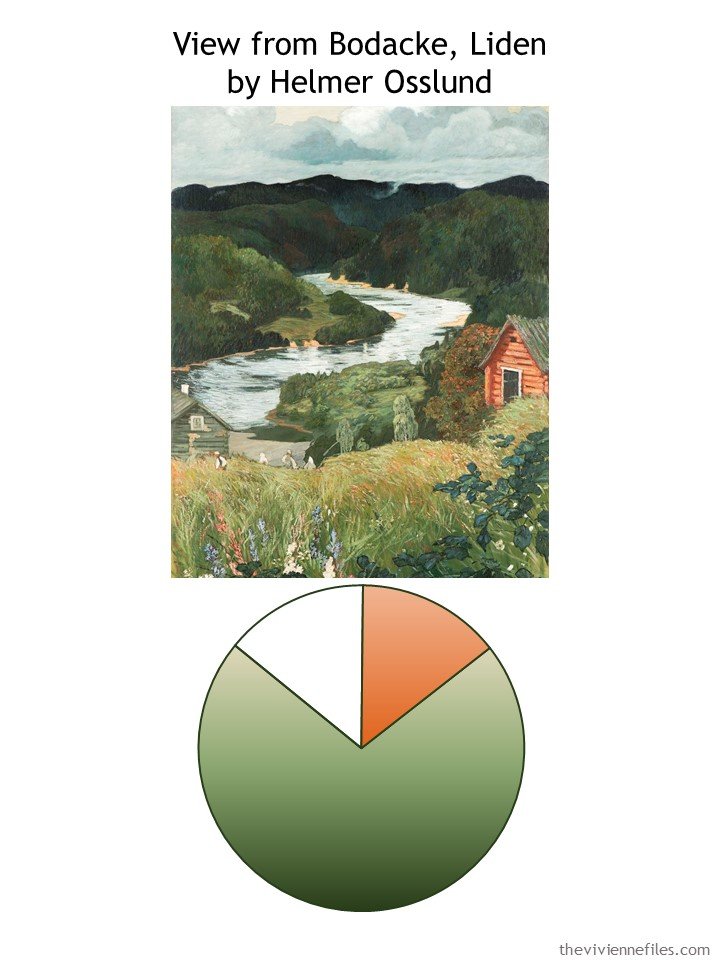 This summer, she's going to plan out a simple, small, but versatile wardrobe, take it up to the cabin, and LEAVE IT THERE until they close up for cold weather! She knows that she might need to take something else with her at some point, but she's determined to avoid the "every Thursday night" packing that inevitably results in something being forgotten…
So she's planning a 4 by 4 Wardrobe, starting with "hedge green."
Next, she wants some beige. She's lucky that it looks pretty good on her – if it didn't, she would either swap the 2 tops for more green, or an accent color!
Her family is only there 2 or 3 days at a time, but she really wants to have a more than 2 or 3 tops. She's going to wear the same pants and shorts every weekend, so the variety of tee shirts and tops will help her feel like she has more variety!
Even though going fishing in a white shirt might be a recipe for sartorial disaster, she's still taking a couple with her! Summer requires white clothes, in her mind…
And she's taking a dress to the cabin, too. Once in a while, when she's fixed a nice dinner, it will be fun to pull on a dress and make a bit of an event of the evening! Plus, with the right garment under a skirt, she can be just as comfortable as she would be in shorts.
This is how her wardrobe looks: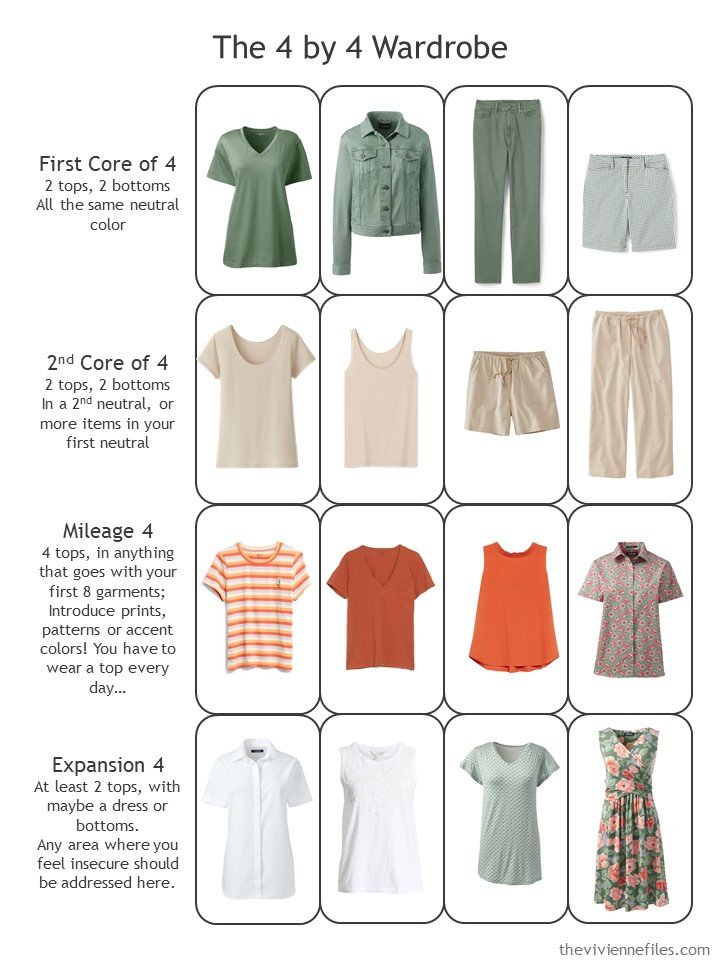 She doesn't plan to leave a lot of accessories there, but at least a pair of canvas shoes and a pair of sandals! A sturdy bag will be handy if she has to dash out for something at the grocery… She almost bought the tote bag that matches her floral camp shirt – she still might!
When she piled everything on the bed, before putting it into her suitcase, she was quite happy about how it all felt right for her: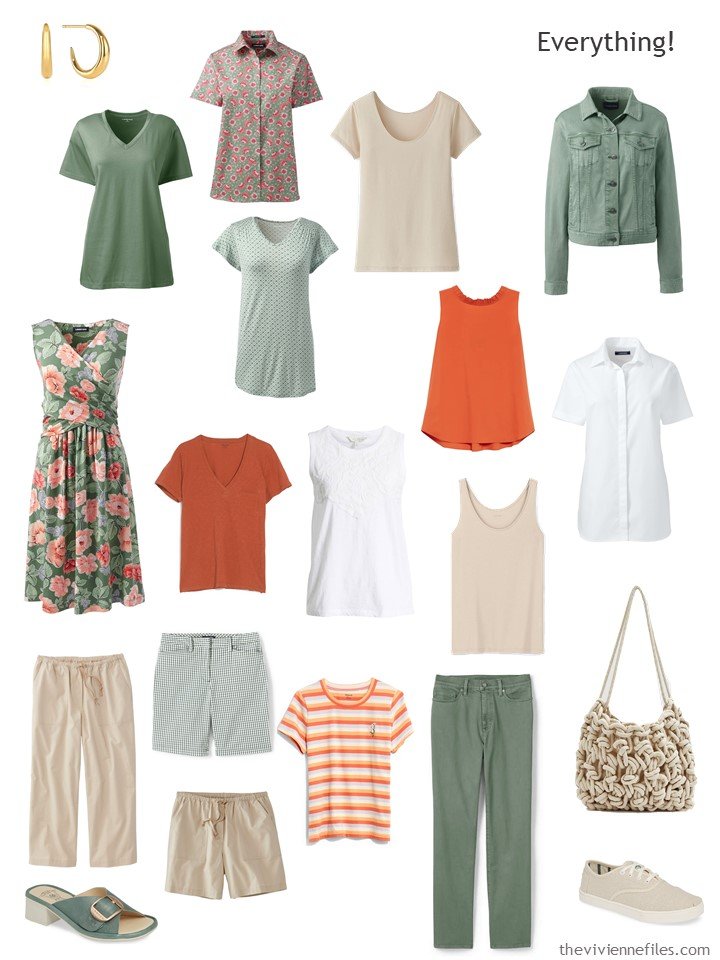 Without including her dress, she can easily see a dozen outfits…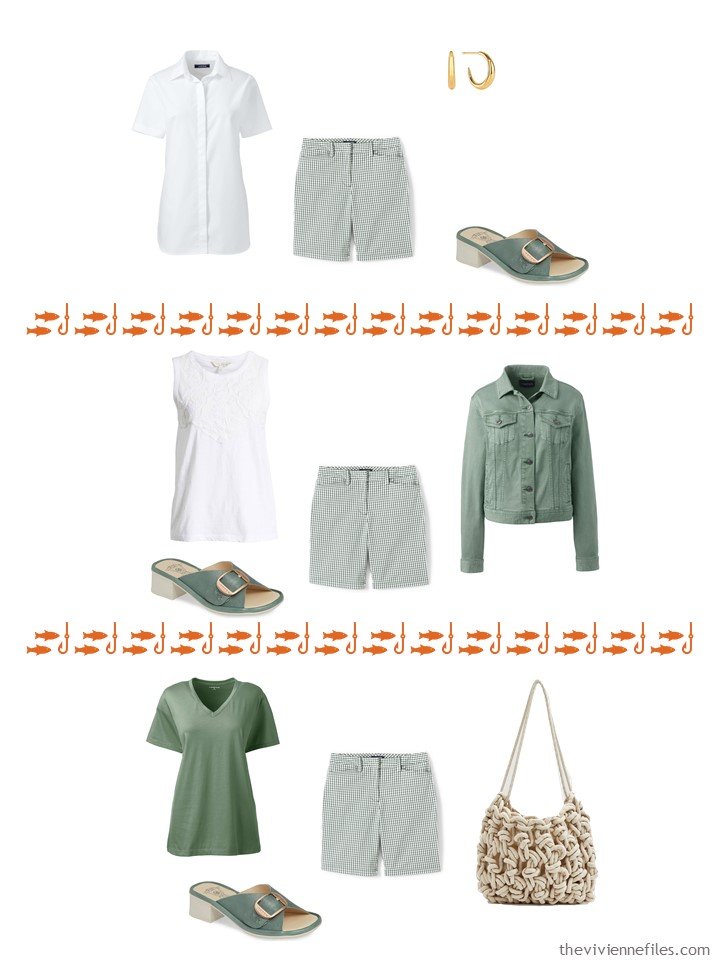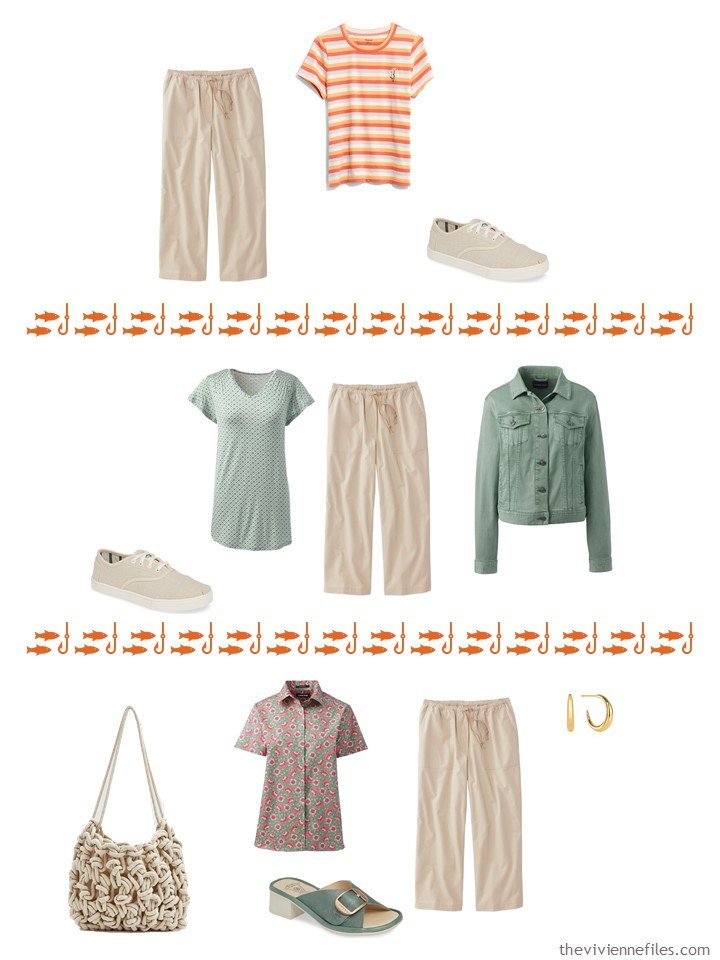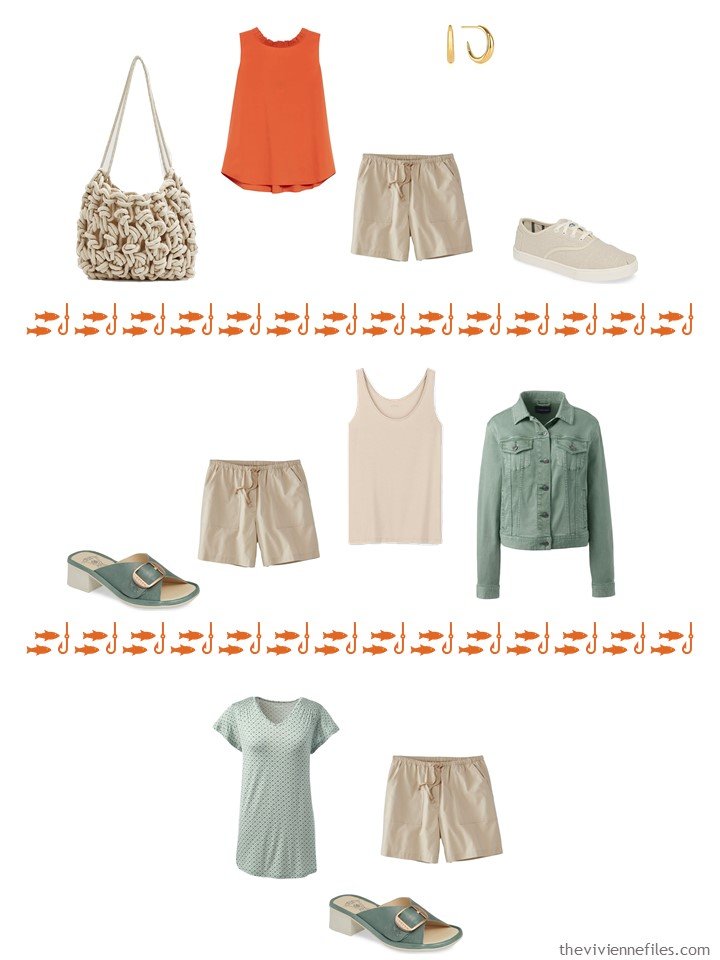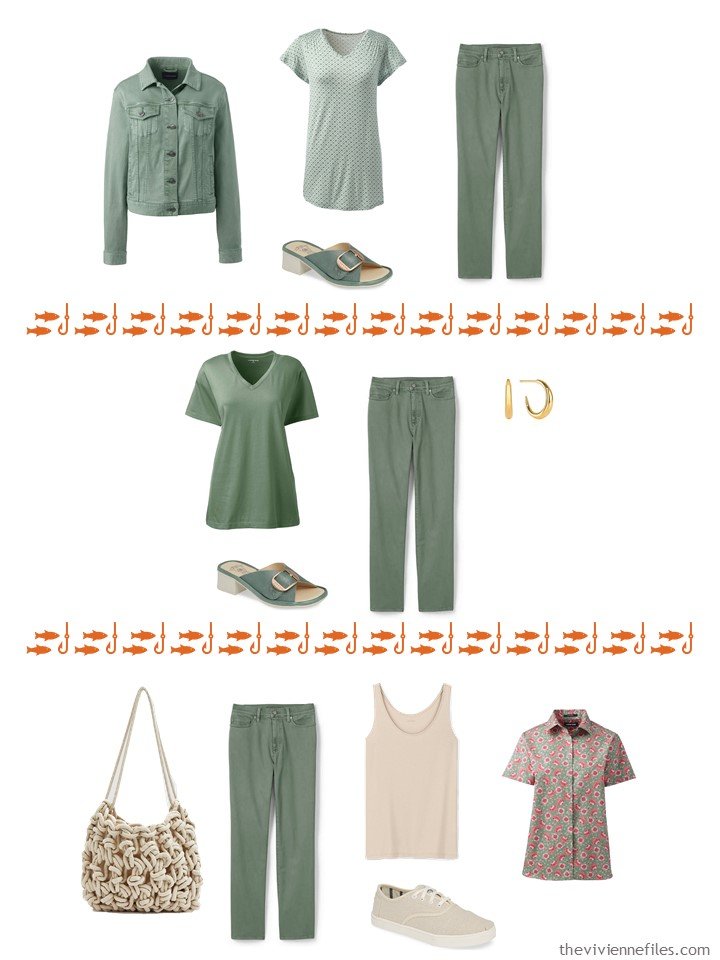 I just got back from Florida, where I have left quite a few pieces of clothing with my mother. If you visit someplace regularly, and you have the option, this is the EASIEST way to travel!
love,
Janice
p.s. If you are on a website and see a garment that you like, note what they call the color in question, and search for that color! That's how I was able to find the green garments that all match…