September 20, 2019
It's one thing to get a good work wardrobe sorted out (as we did for our heroine on Wednesday), but how do you know that you've got the accessories that you need, and moreover want?
Let's remember our source of inspiration…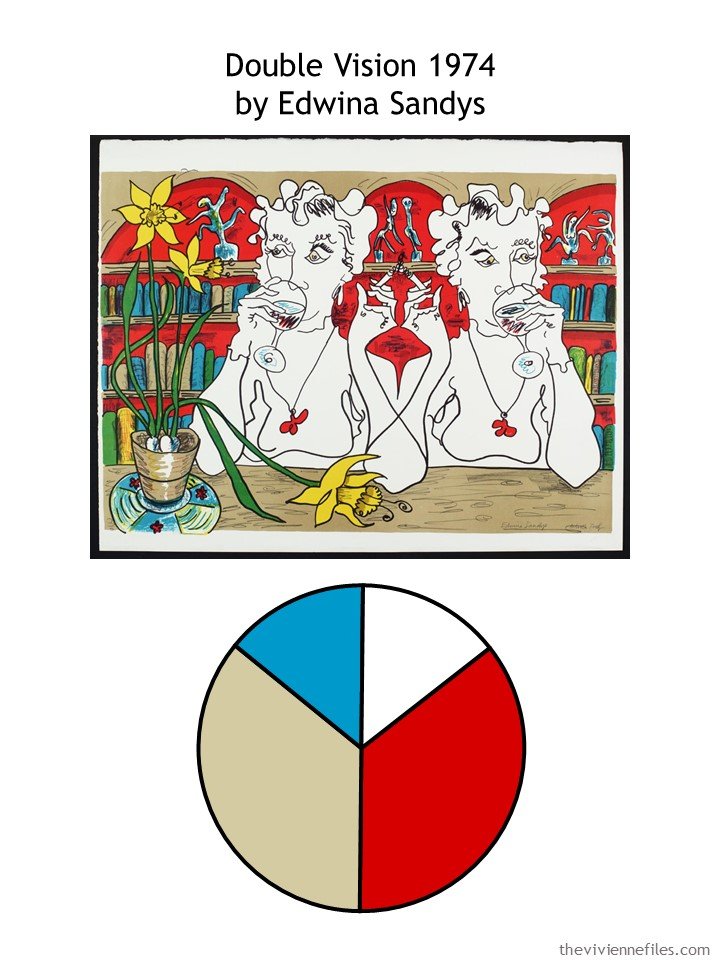 Our heroine's going to have to go back to work in her office, after years of being able to work from her home 95% of the time. She's got her clothes sorted, but she's not sure about her accessories…
So she pulls together 5 outfits – 1 for each bottom in her work capsule wardrobe – and then determines what accessories she would wear with each outfit.
First up, she knows that she will be wearing her black pants a lot…
And she knows that her tan pants will be important, so she wants to be certain to have the right shoes, as well as a couple of fun red items…
She knows that she needs to have a couple of good black bags, and some shoes… Earrings and scarves might not be essential, but they're certainly going to make wearing a limited number of garments more fun!
She suspects that she might feel more comfortable if she tones down her red garments just a week bit for work…
Sometimes, she knows that she will have to dress UP, and she definitely wants to be certain to be prepared when that days appears!
Remember, Wednesday after she worked on her work wardrobe, our heroine had this pulled together: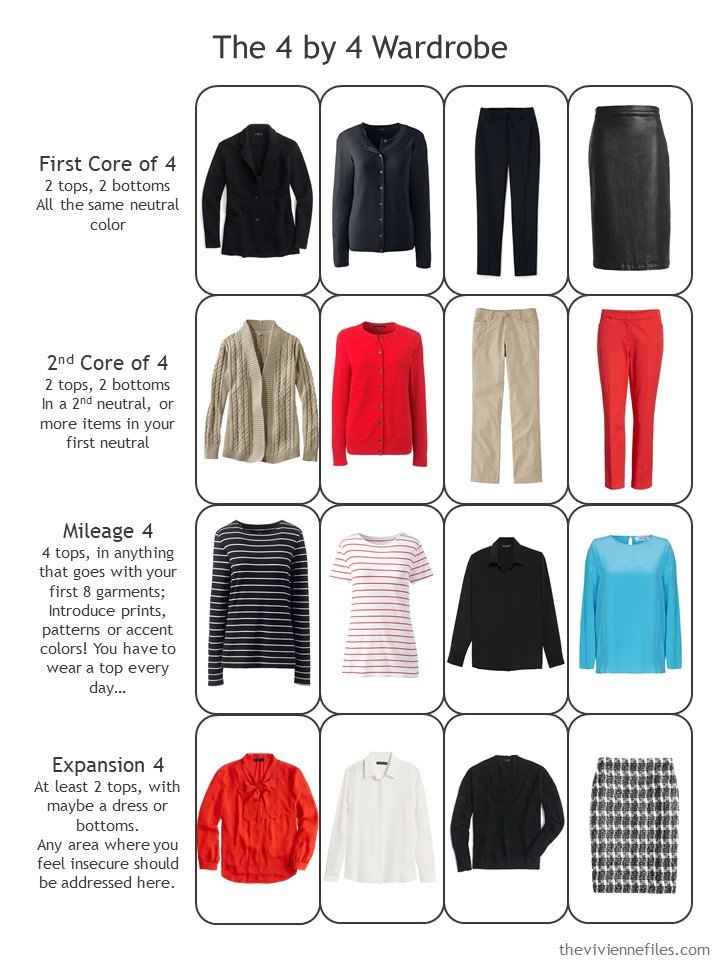 After a little bit of additional attention, things look much different…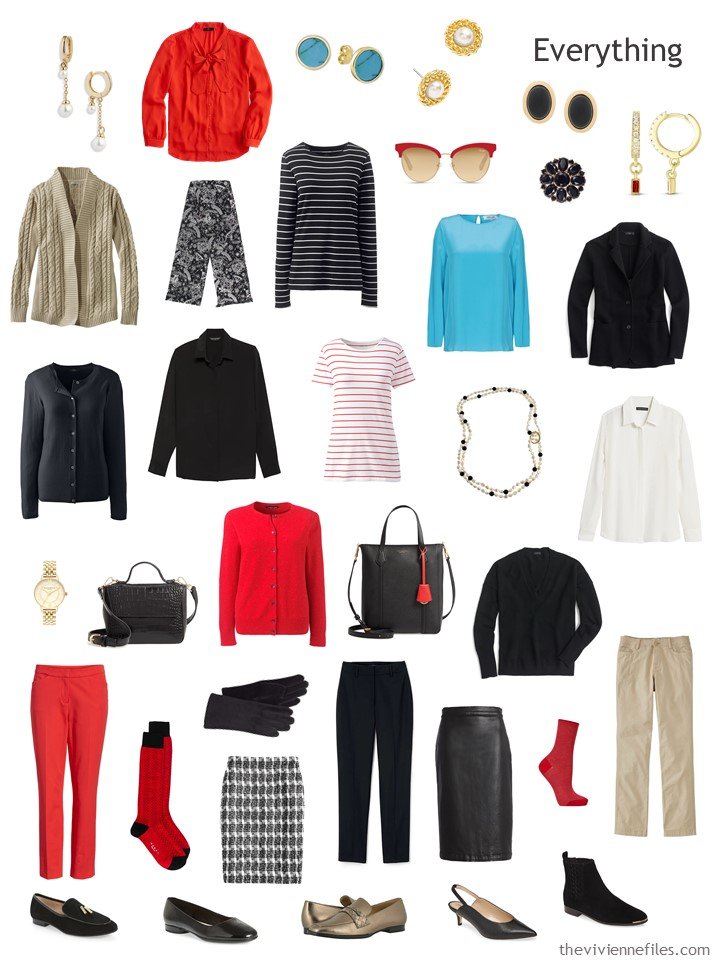 I think accessories are wonderful; I can wear basic clothes as long as I have great jewelry and shoes! What about you?
love,
Janice
p.s. 3 years ago, Picasso inspired a taupe and soft blue wardrobe to wear to an art show in Milan…