September 20, 2016
Mmmm, Cubism… it forces us to look at things in a different way, and that's bound to be a good idea…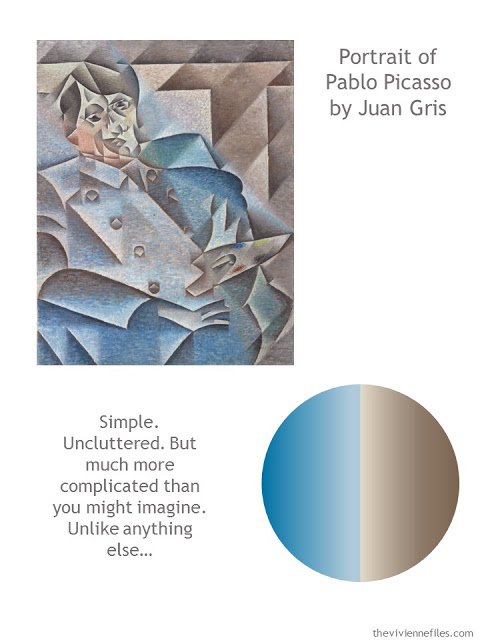 Remember the author/art dealer from the class reunion?
When she left the reunion, she had only a few days left to pack before she had to prepare for a big art show in Milan…
She's devoted to beige and brown, and her blue eyes insist on blue accents. The show will be casual, dressy, classic, avant-garde, and everything in between. So she's just going to dress like herself, and let everyone else do the posturing…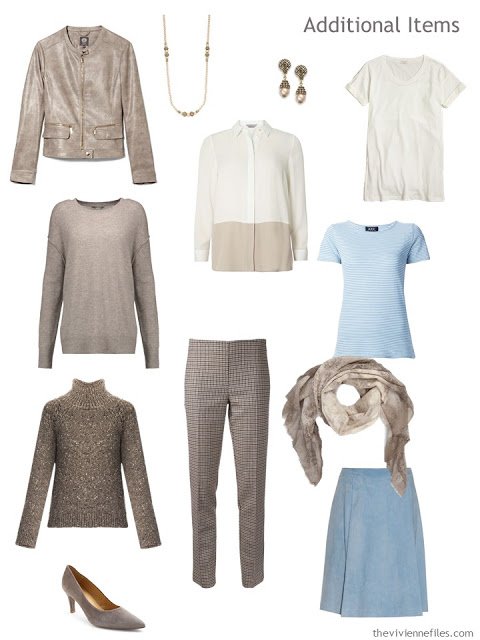 Leather jacket – Vince Camuto; necklace – Heidi Daus; color-blocked shirt – Dorothy Perkins; earrings – Heidi Daus; tee – J.Crew Factory; sweater – Autumn Cashmere; striped tee – A.P.C.; turtleneck – Veronica Beard; pumps – Andre Assous; pants – P.A.R.O.S.H.; scarf – Max Mara; suede skirt – Adam Lippes
The brocade shroud, the military uniform, the obsessive caressing of a VERY inappropriate pet are NOT for her…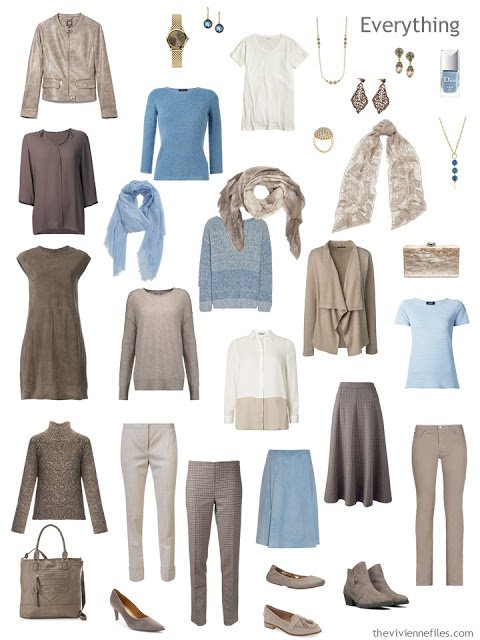 Let them be all artsy and fey and scattered; she's going to be meticulously organized, and single-minded in getting the work done.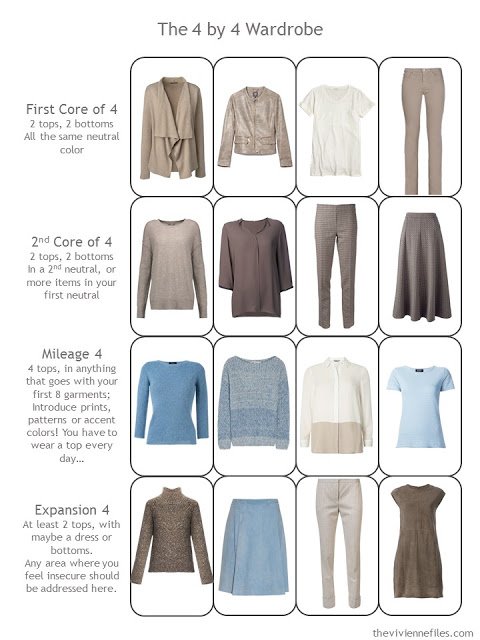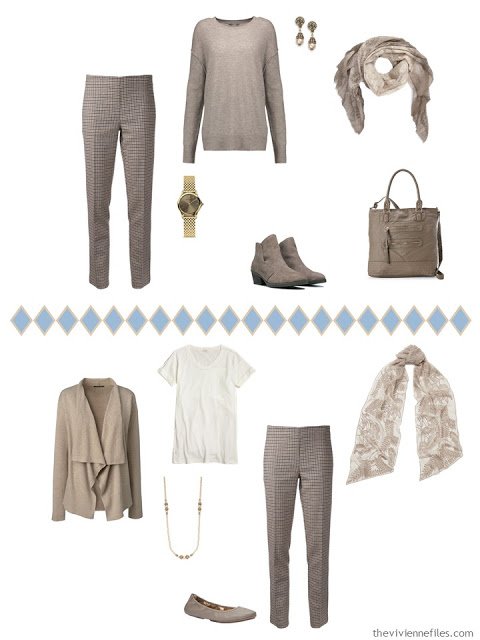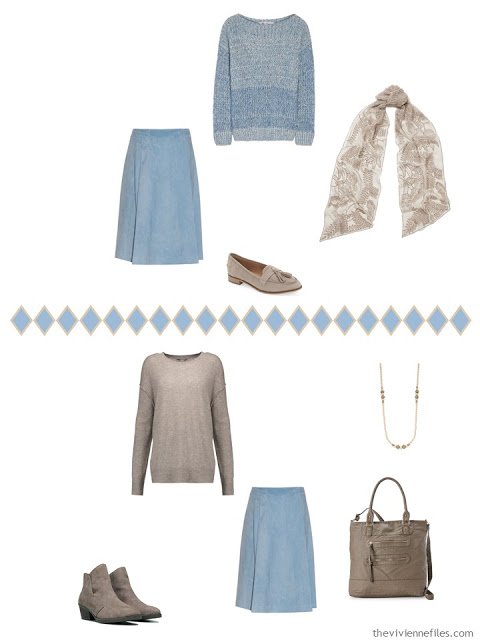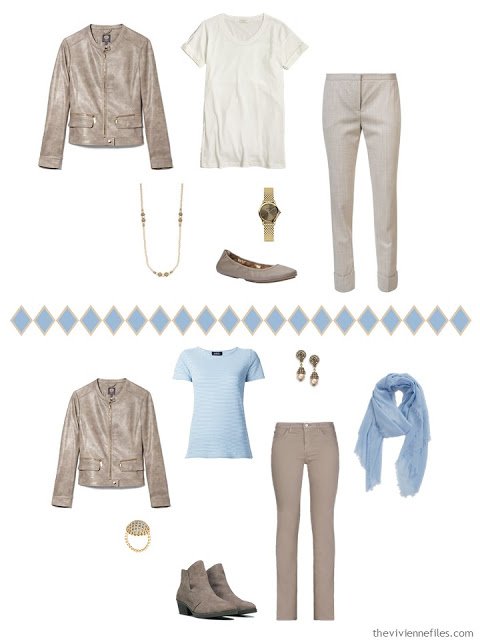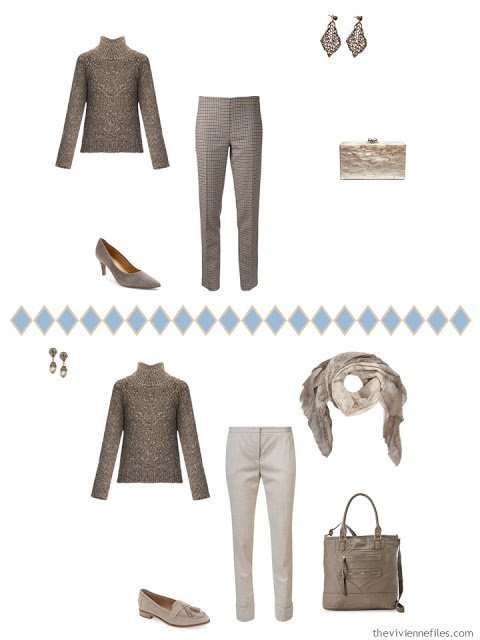 Six months from now, her gallery will have exclusive rights with the hottest new artist in Europe, and everybody else from the art show won't even remember meeting her…
love,
Janice