Well, of course there aren't new colors here – there ARE no new colors…But Pantone has announced their colors for Spring 2017, so it's always interesting to see what in the world they've found that's interesting…
It's considered very significant, in fashion circles, that they chose to make this announcement hot on the heels of New York Fashion Week (yes, it's capitalized!). I'm not sure why.
These are their choices: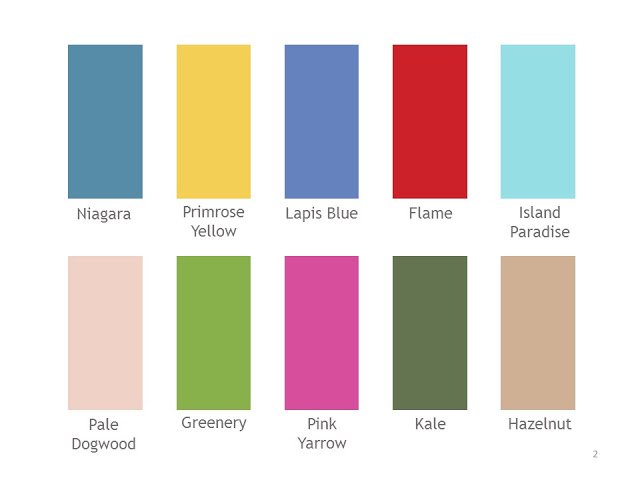 They're lovely colors, of course. All colors are lovely… (and yes, if you compare these to the colors of the year for 2016, you're going to see some REALLY familiar things; there are a finite number of colors in the world!)
In the interest of seeing how these color look when mixed in with neutrals, I've created a new planner – The Vivienne Files Color Planner for Pantone Spring 2017. Some combinations are really attractive, and worth considering, if you're in the market for a new accent color.
And I've done something in this planner that I've never done before; I've flagged the combinations that I most like on most pages. I was somewhat surprised to note that my favorite "new" color is probably kale; I found that my eye was drawn, repeatedly, to the combination that included it as the accent.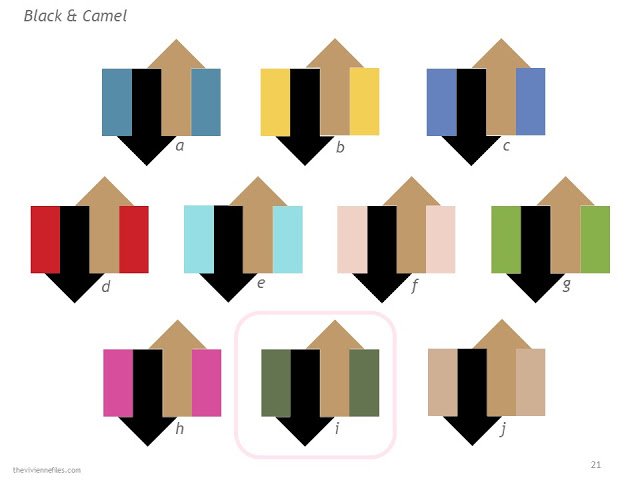 I'm not going to point fingers at my least favorite colors…
There wasn't any real method to my choices; I scrolled to the page, and gave myself 10 seconds to make a choice, simply based on which combination attracted me. I wasn't thinking about building wardrobes (for once in my waking life!), and I wasn't thinking about availability in the clothing market.
If you'd like a PDF of this monster file, it's available for $2.99 (which helps me pay the people who host these things) at this link:
Enjoy, but remember that what you love is ALWAYS more important than what some corporation tells you is in style…
hugs,
and love,
Janice
p.s. If you find any errors, or encounter any problems, please let me know. My eyes crossed just a bit toward the end…