September 19, 2016
Remember her? Of course you do – we first saw her as the inspiration for
this six-pack capsule wardrobe in black and blue
.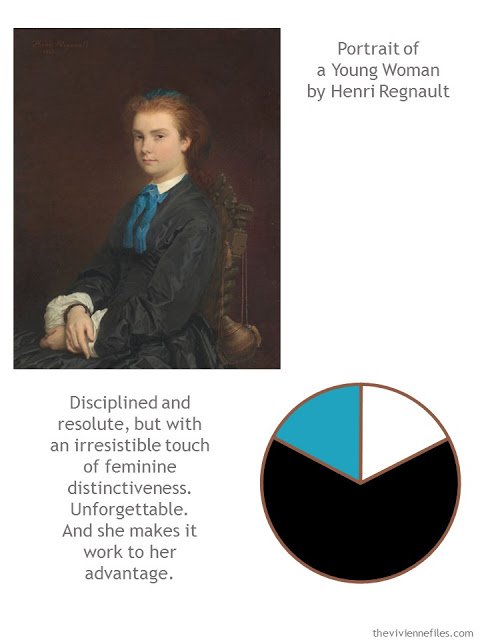 The CEO Travels
When she left her reunion, this was her travel capsule wardrobe:
She knows that in about 6 days, she's leaving for a 10-day trip to meet potential investors. She was pretty happy with what she had packed for the reunion, but realizes that she's going to need a few more business/dressy ensembles. Her agenda is going to be full of meetings and meals with these… people… so dressy but completely covered-up and professional are key.And she doesn't want to pack a pile of shoes; black shoes are the only color in this bag!
She'd much rather dine alone…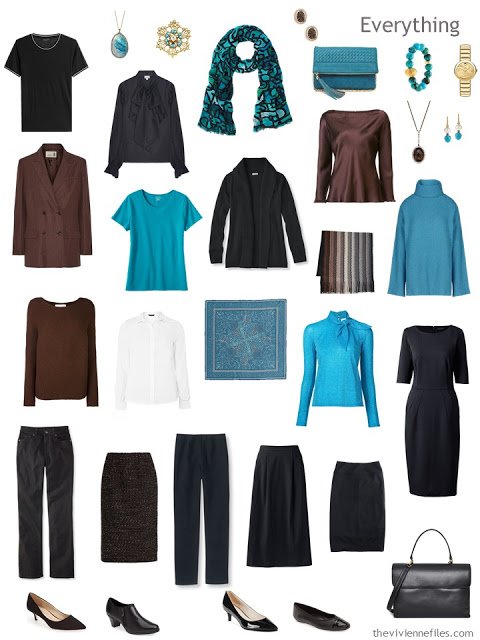 The chosen garments fit very nicely into the 4 by 4 template, so she's comfortable knowing that she will have a wide variety of outfits possible.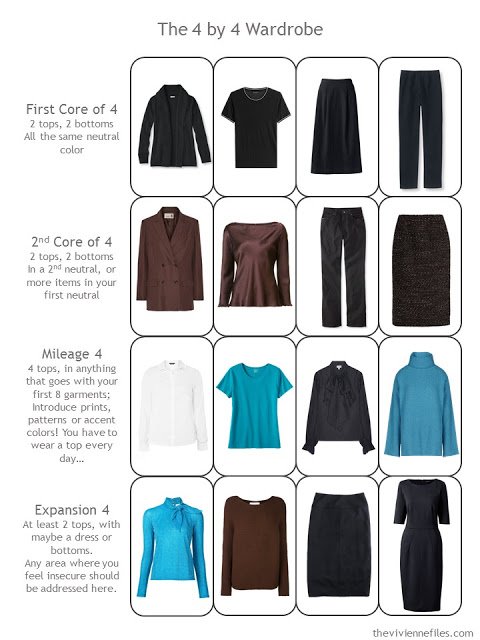 She's set for everything from serious financial meetings to leisurely walks in whatever parks she can find during her travels: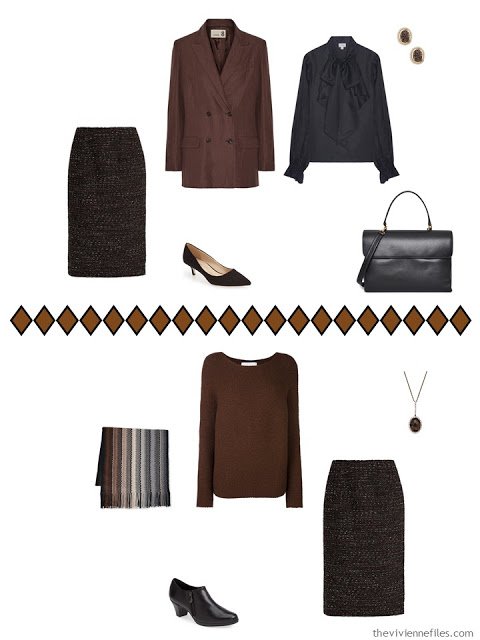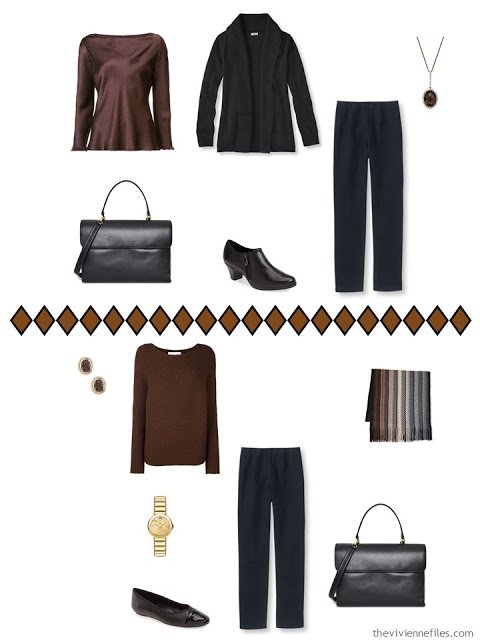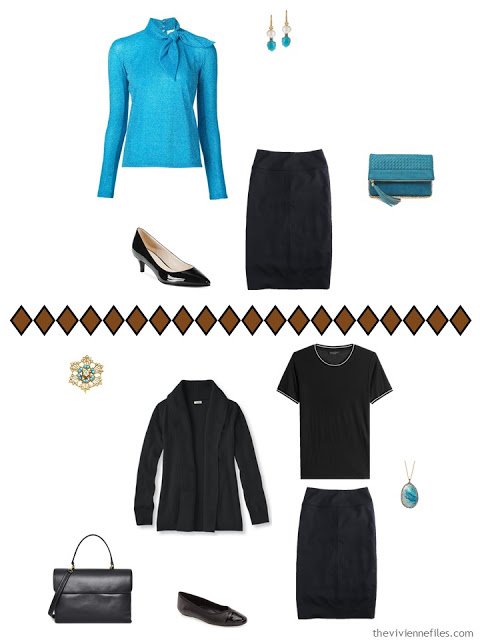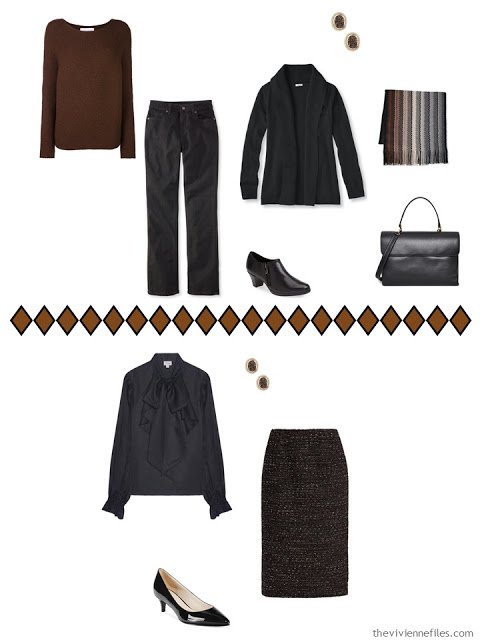 If she finds like-minded investors, great! If the people with whom she meets don't understand her business and her goals, they they shouldn't be part of her success…
love,
Janice