May 20, 2019
She Could Scream…
but it wouldn't help… She's supposed to visit a client, to help them choose which software, and for how many people, they will buy. But she's being given shockingly little direction about how to prepare! So she channels her inner calm knitting woman: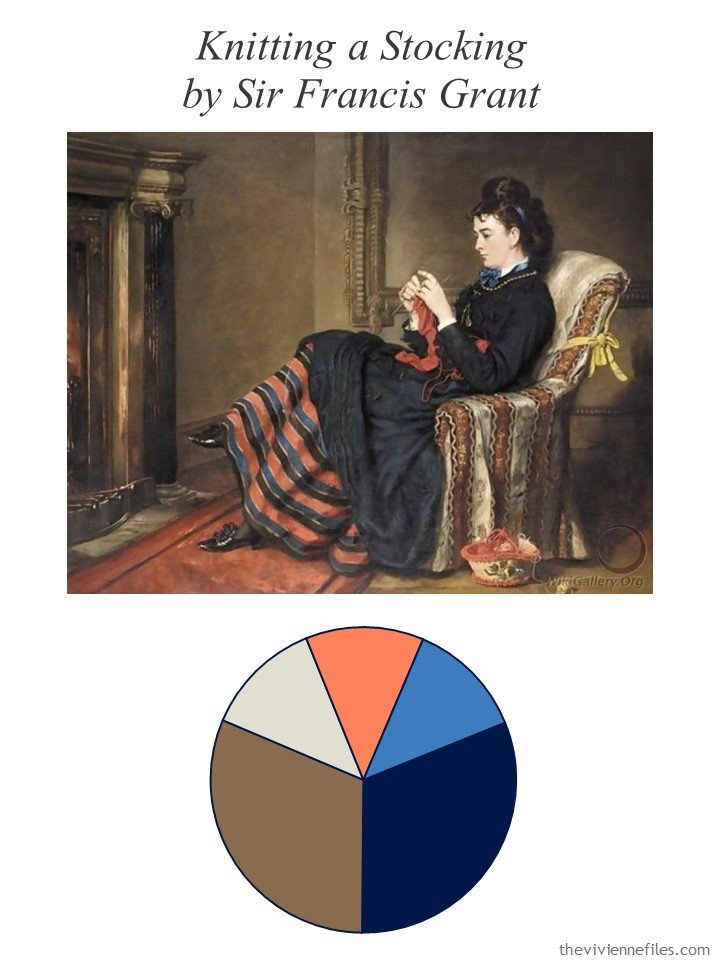 She was told that the office is very casual.
She was told that the office is casual, but that she needs dressy clothes to meet with executives.
She was told that it was always really warm in the office.
She was told that they run the air conditioning so high that it's like a meat locker there.
AGGGGHHHHH!!!!!
She can do this…
When she arrives, she's just going to stop by the office to drop off her laptop and some information for all of the staff to review. She's very hopeful that she will be able to get a better feel for things; it won't matter that she's not terribly dressed-up because she's been traveling!
And then, depending on how her first hour or 2 goes, she will have a better idea of what to wear the next 2 days! She hopes…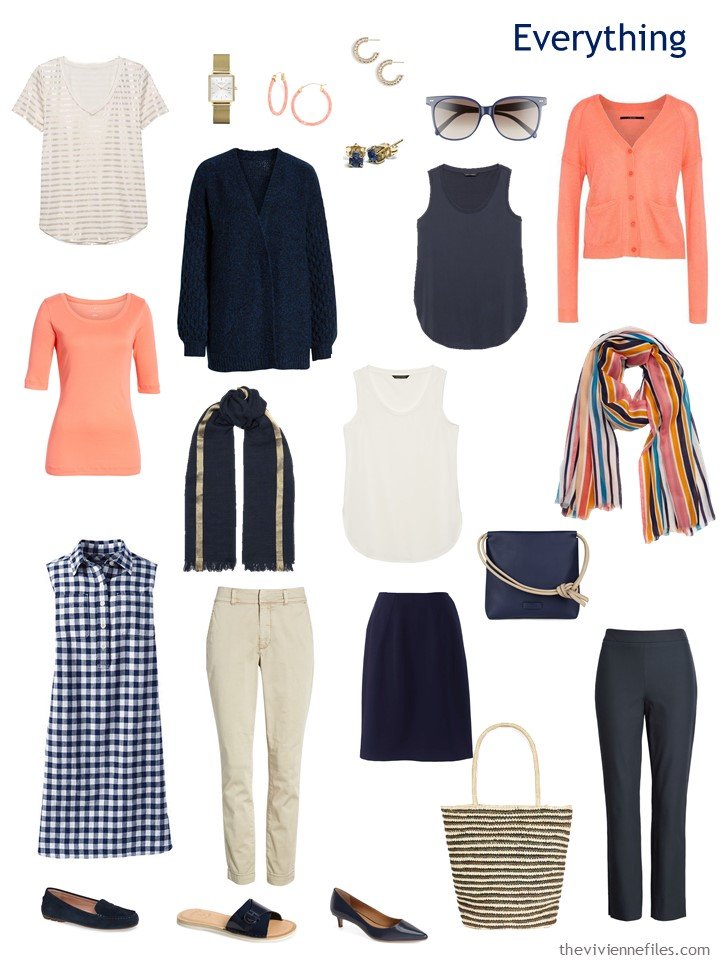 If she still doesn't know what to do, she's going to opt in the direction of dressy – her navy skirt and cardigan, with one of her tops and a scarf. Better over-dressed than under-dressed, if you want someone to believe you and trust you, right?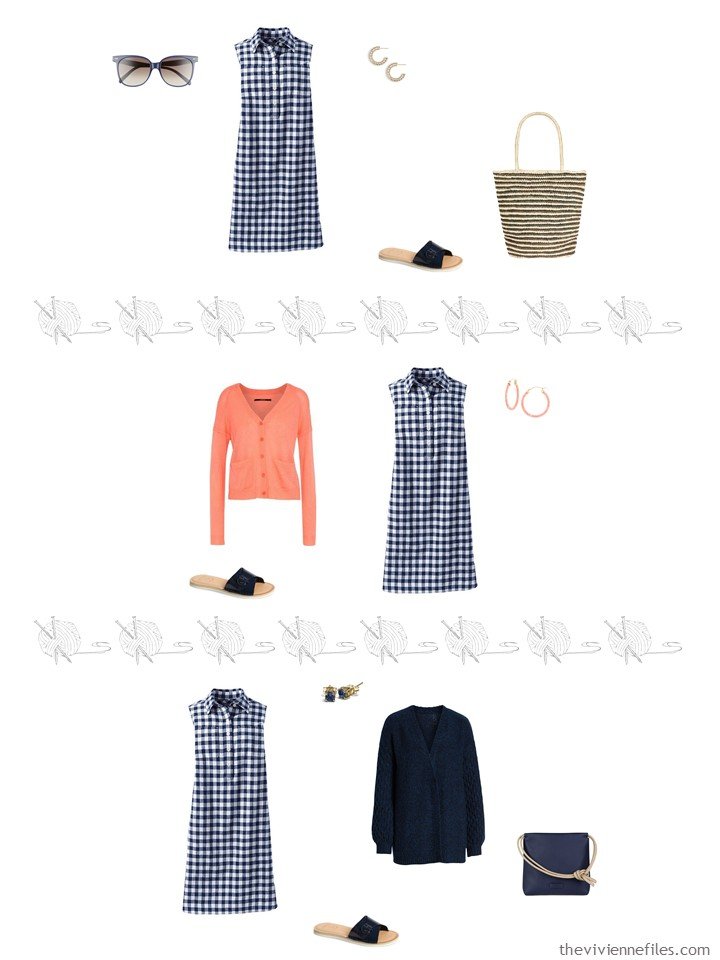 She may only wear her fun checked dress out to dinner in the evenings…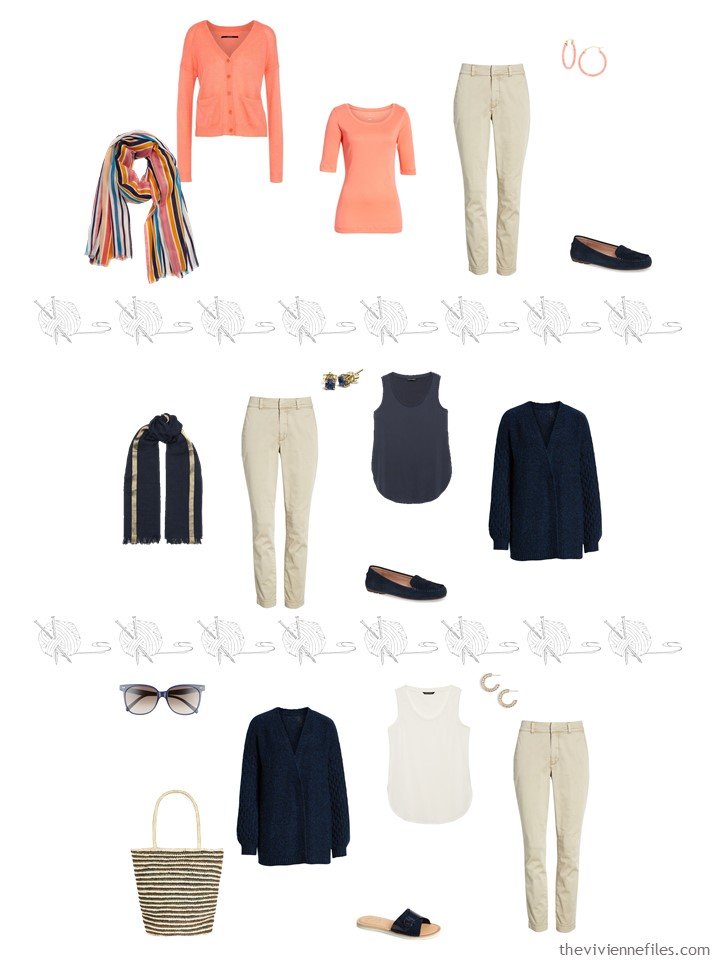 And she may not see her beige pants again until the flight home!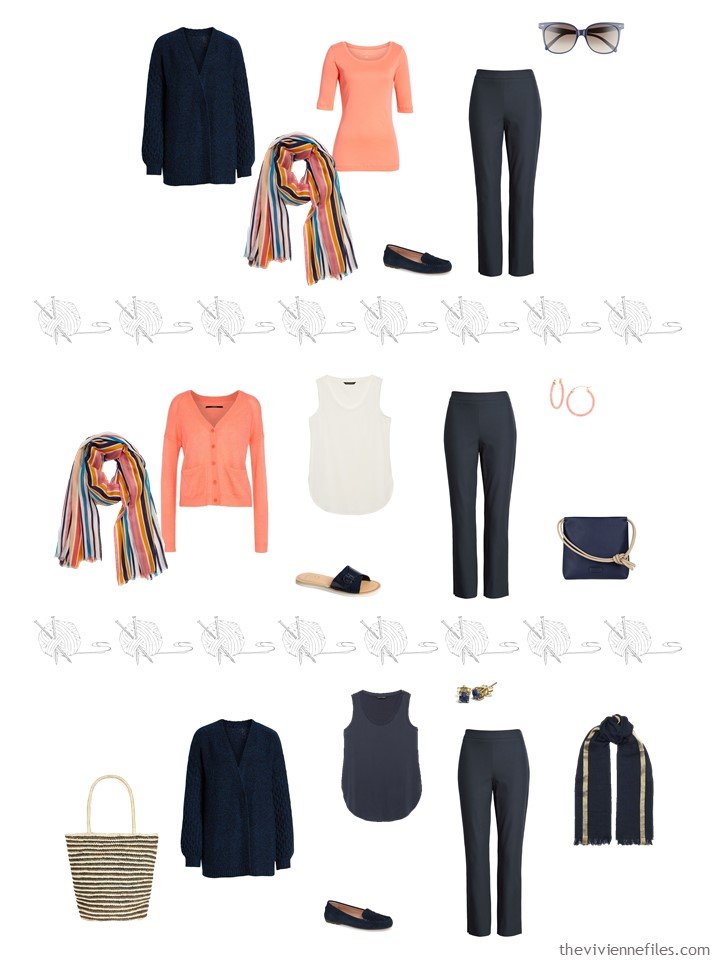 She's pretty certain that her navy pants are going to work well for 1 of the days…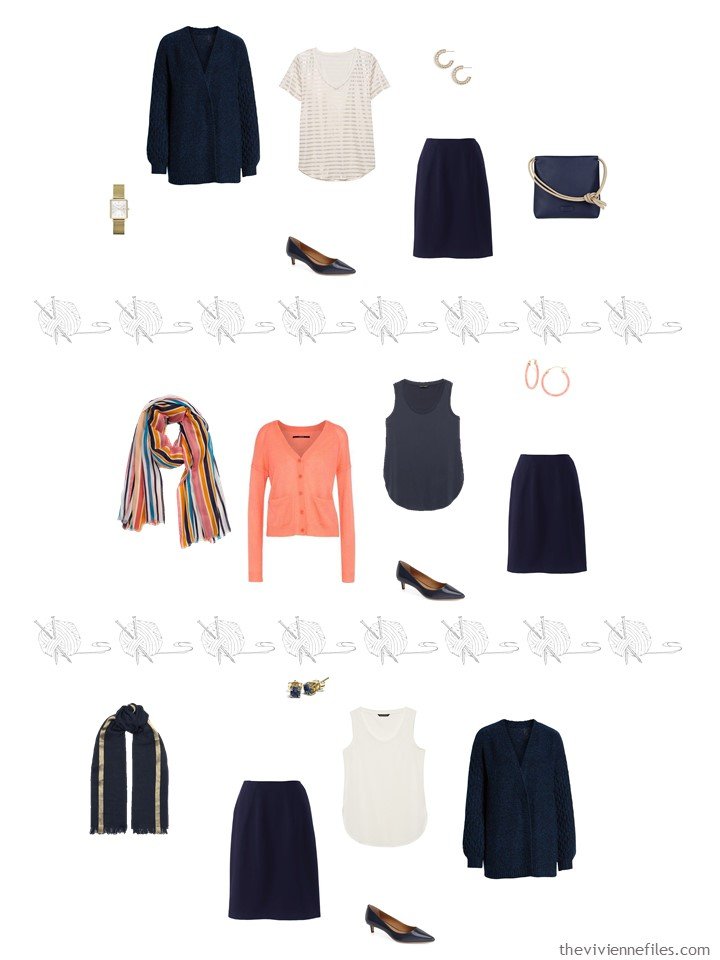 And if the advice she's been given has been wrong, she can wear her navy skirt 2 days in a row…
As if selling software wasn't hard enough, having to figure out what to pack isn't easy either, but she's confident that her choices will serve her well!
Just in the interest of wardrobes, this is what her 2 travel wardrobes (the original is from January) look like together: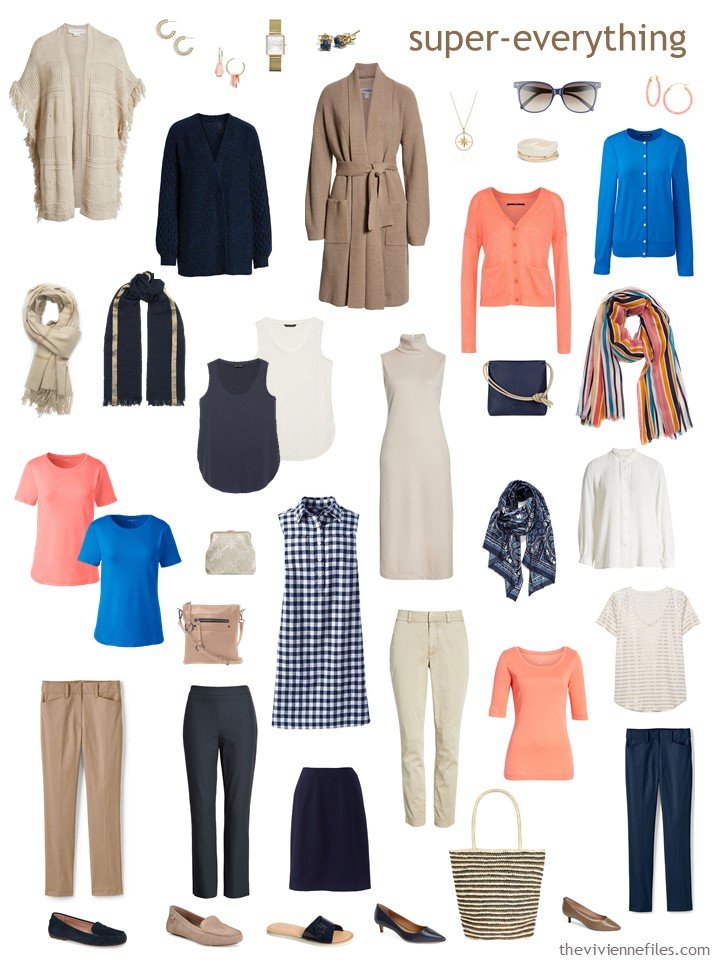 Have you ever packed really badly for something? I remember once pulling out a matching dress and jacket from my suitcase, slipping into them, and realizing that the dry cleaner had shrunk my lovely outfit about 2 sizes… THAT was a fun couple of days!
love,
Janice