May 22, 2019
She's Very Excited…
Her company is organizing a pilgrimage from Paris to Mont-Saint-Michel! She's never been there… She's arranged for pilgrimages from Paris to Chartres, but this is new! (in an ancient kind of way!)
She's going to drive up from Paris, along the route the pilgrims will walk. She will stop to walk small segments of the route, to make sure that there aren't unexpected construction issues, or other blockages that will be a problem… And she needs to pack with a plan; her rental car is tiny!
Our heroine starts with her inspiration painting and color palette: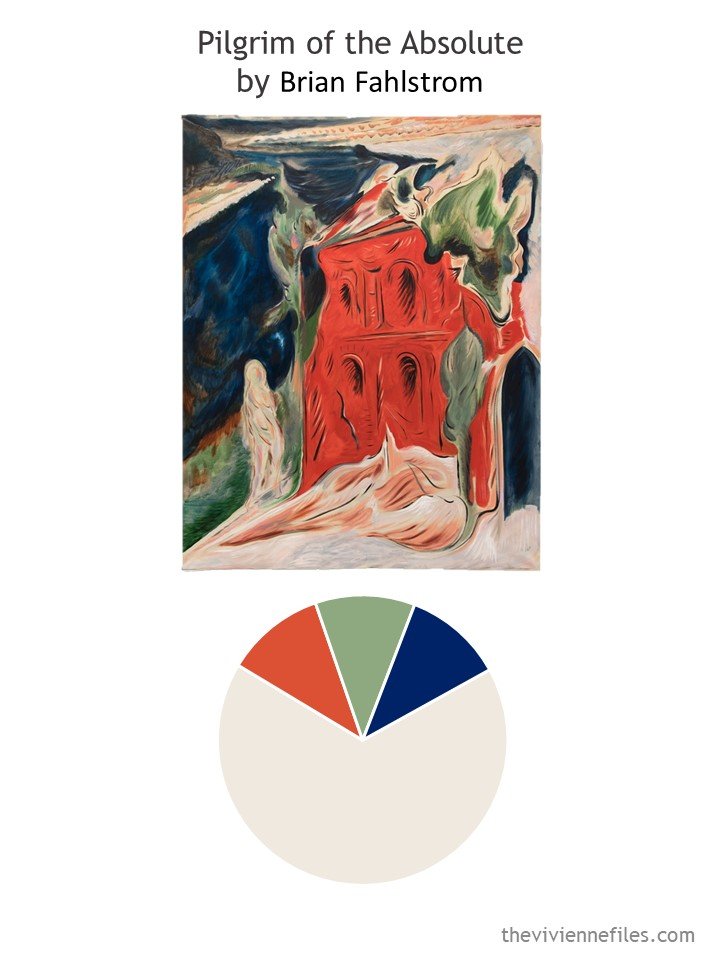 The weather will be warm when she lands in Paris, but she knows that she would be insane to fly without a cardigan or other warm layer; airplanes can be freezing!
She knows that she will be meeting with some very important people – priests, monks, restaurant and hotel managers – so she's taking a few items that can "dress up" if she feels that is what's appropriate. She's also going to eat a couple of excellent dinners, which she wants to make into a bit of a personal "event!" After a few years, she's finally comfortable dining alone…
She loves this part – arranging everything that she's going to pack, before she tucks it into her bag. Anticipation is a big part of the fun of travel, isn't it?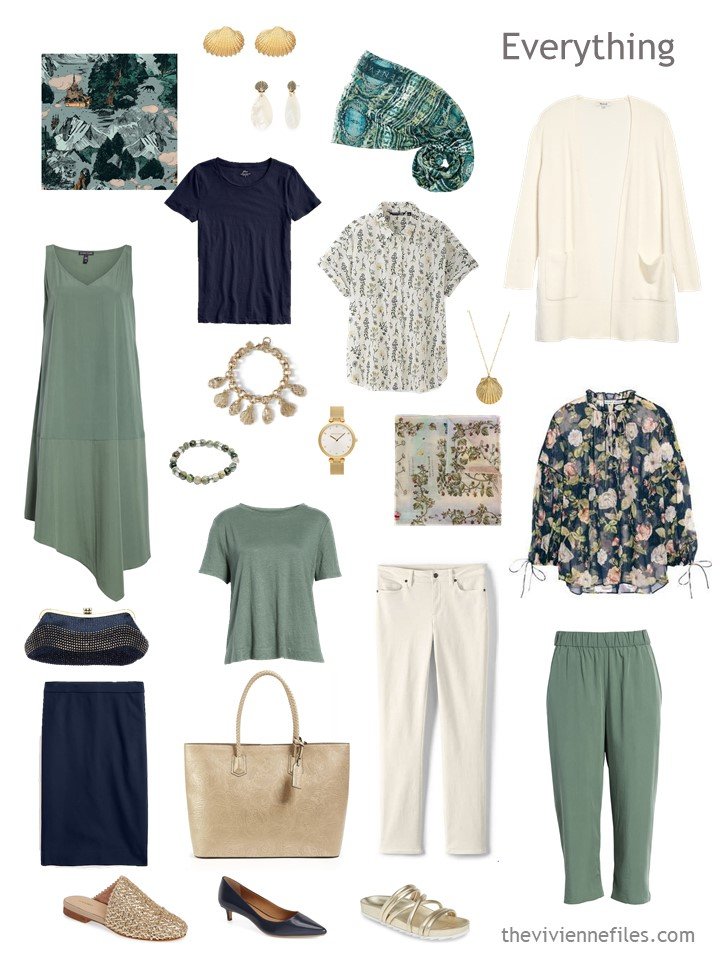 Why make sure that you have this many options? When you travel, your personal "micro-climate" might be in a bit of an uproar i.e. some days you might be freezing cold, or your might be warmer than everyone else. You might wake up in the mood to wear something pretty and printed, or you might want to wear simple, solid colors. You might tear a massive hole in something (I've done that!) and need to work around that missing garment. The place you're visiting might turn out to be either insanely formal or ridiculously casual, so you're wearing your skirt, or your jeans, frequently!
If you're going to pack a tiny bag, at least you can still feel like you're not limited…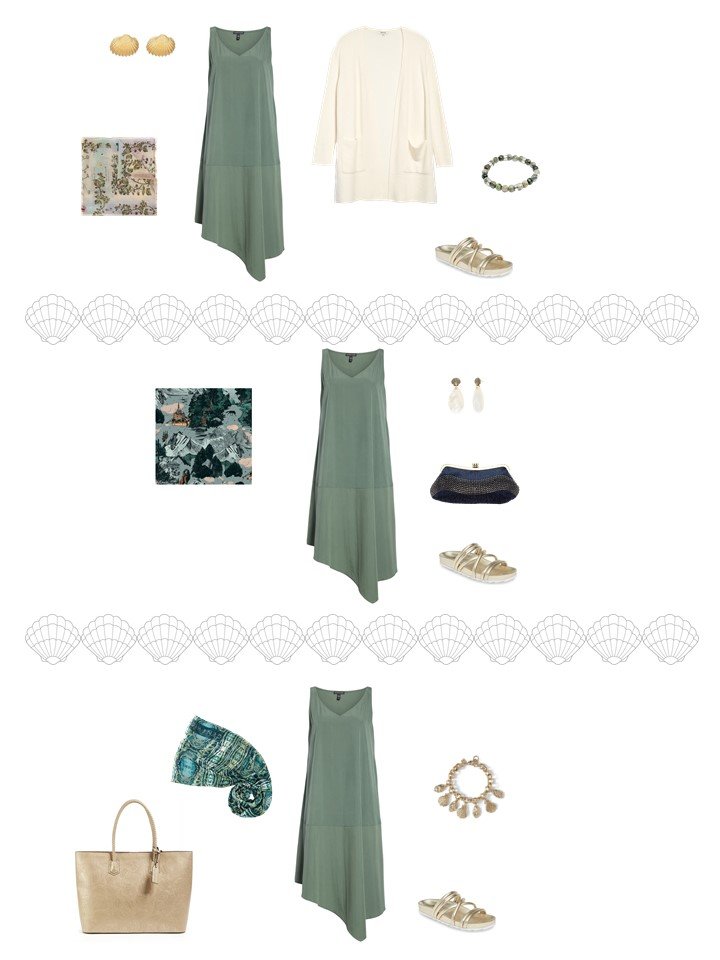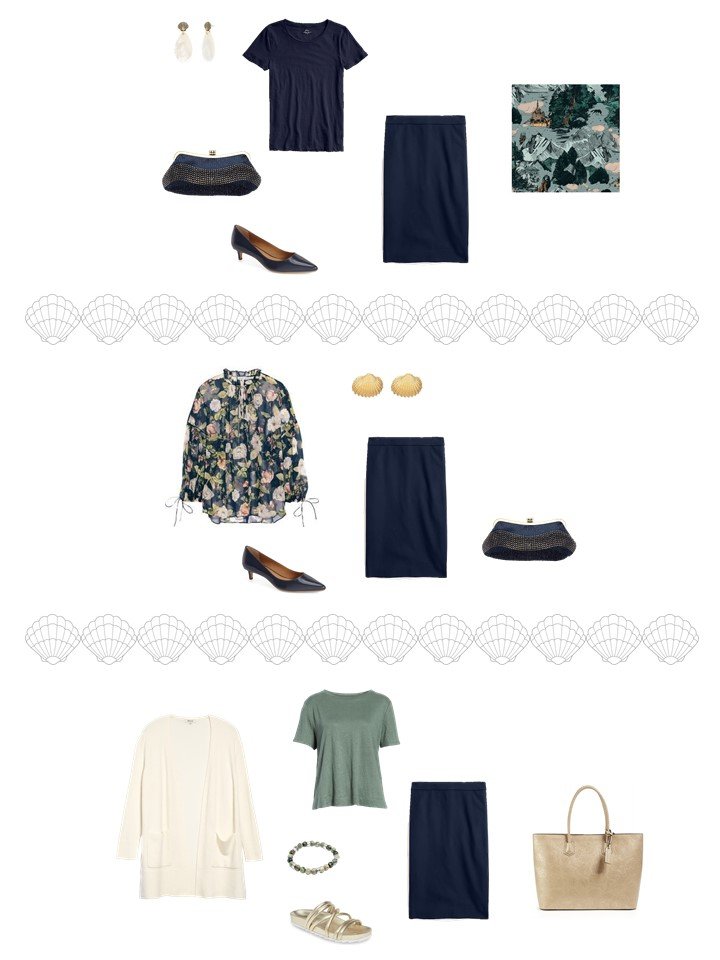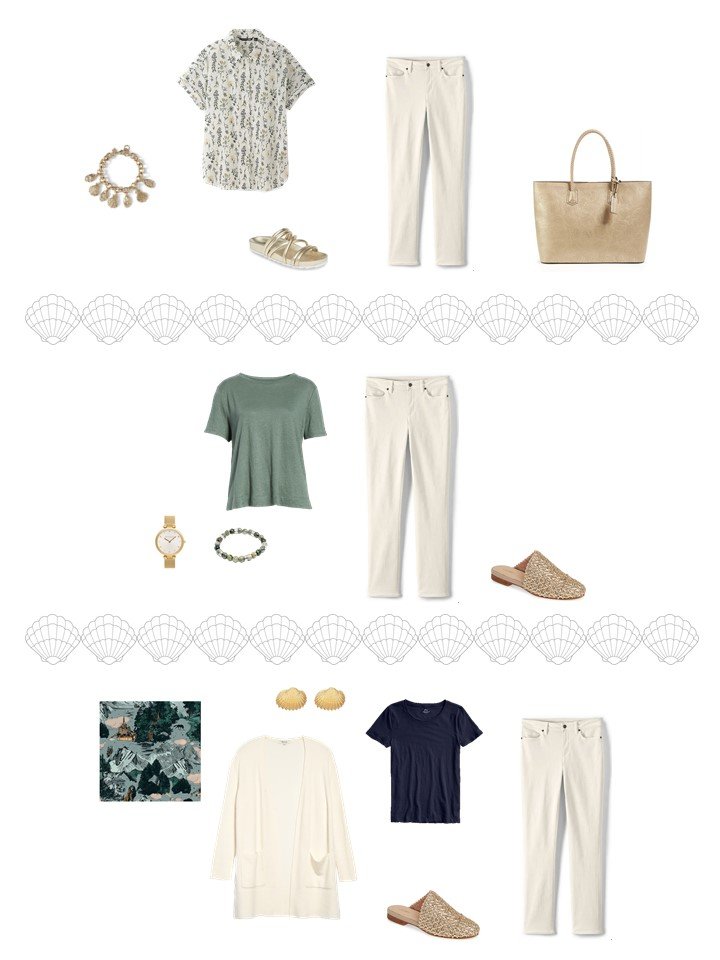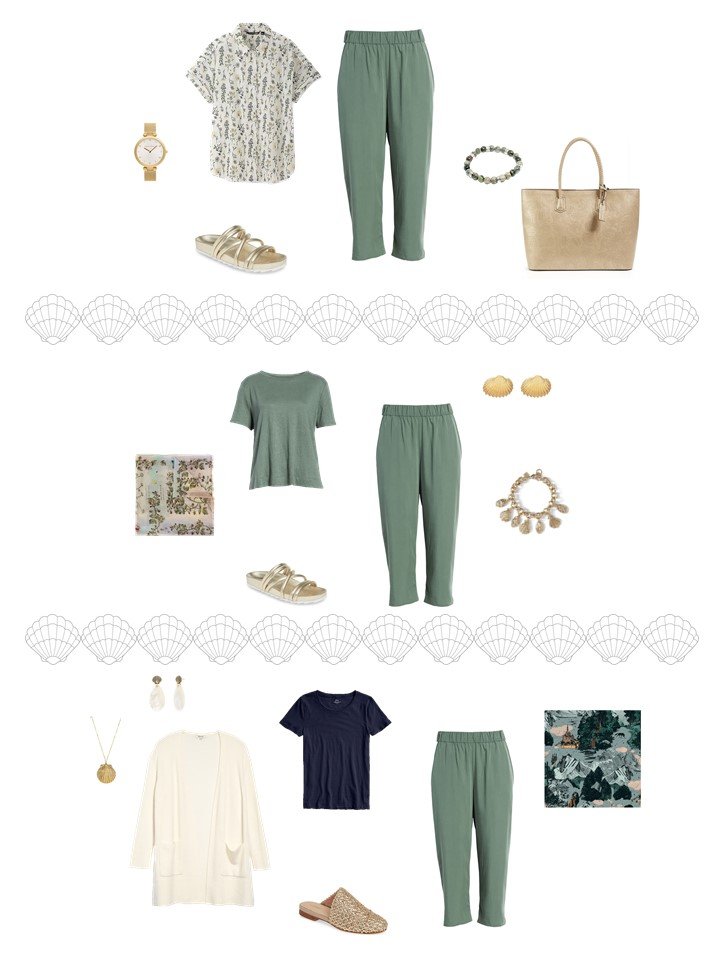 Have you ever been to Mont-Saint-Michel? I haven't, but it's on my list!
love,
Janice
p.s. In the interests of seeing how our heroine's wardrobe might look, this is what her 2 packing capsules look like together: