January 4, 2019
Our final heroine from 2018! The square peg in the round hole, who nevertheless manages to be very effective at her job…
When she saw this painting, she knew that it would be a favorite for a long time: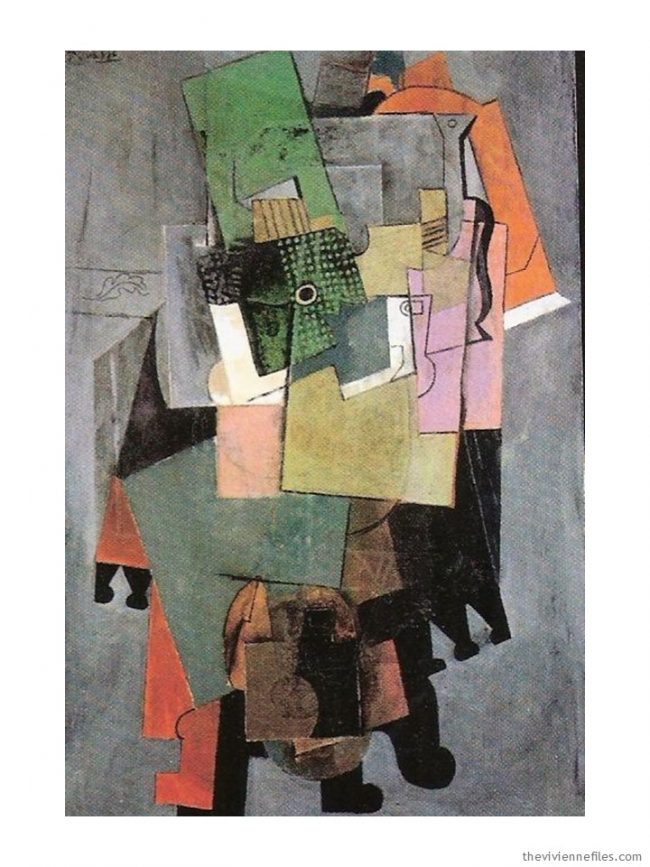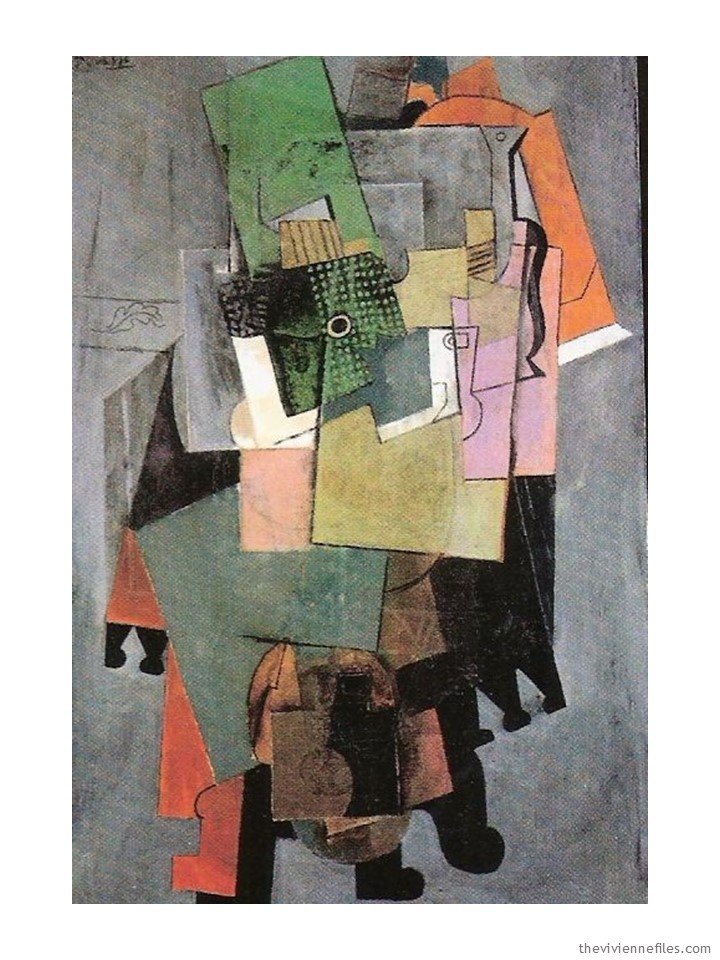 So when she entered the workforce, she designed her own color palette and style guidelines… She knows that it's important for her to fit in with her co-workers, but she also wants to show her own personal… point of view!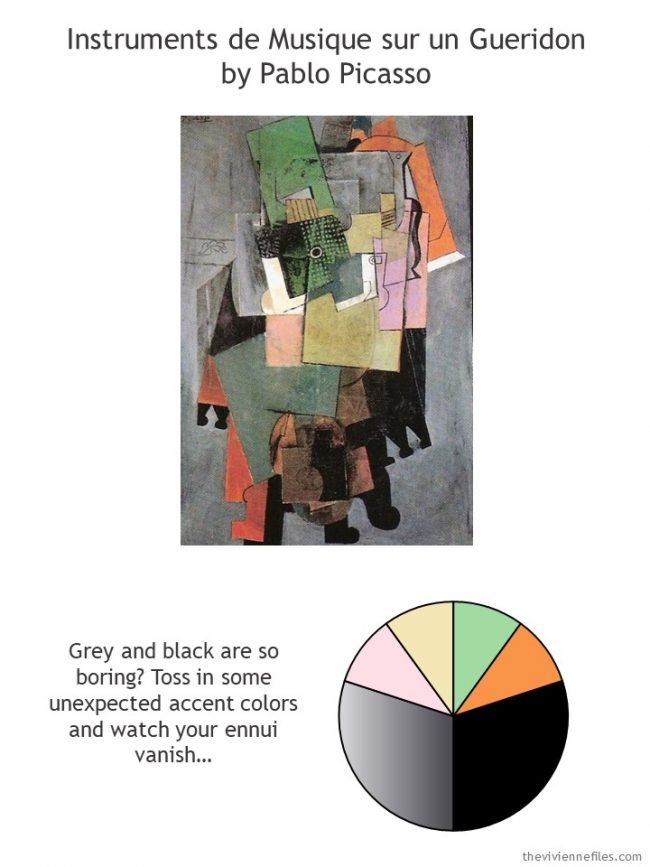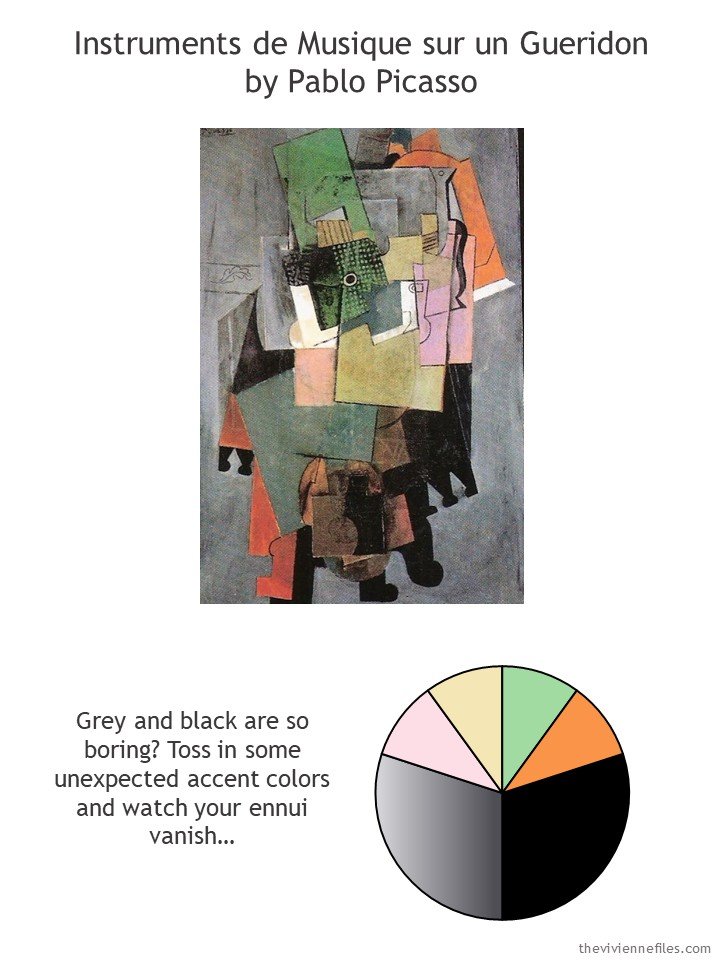 When she traveled in January, she was absolutely delighted with what she packed – unexpected in some ways, but perfectly appropriate, just the same!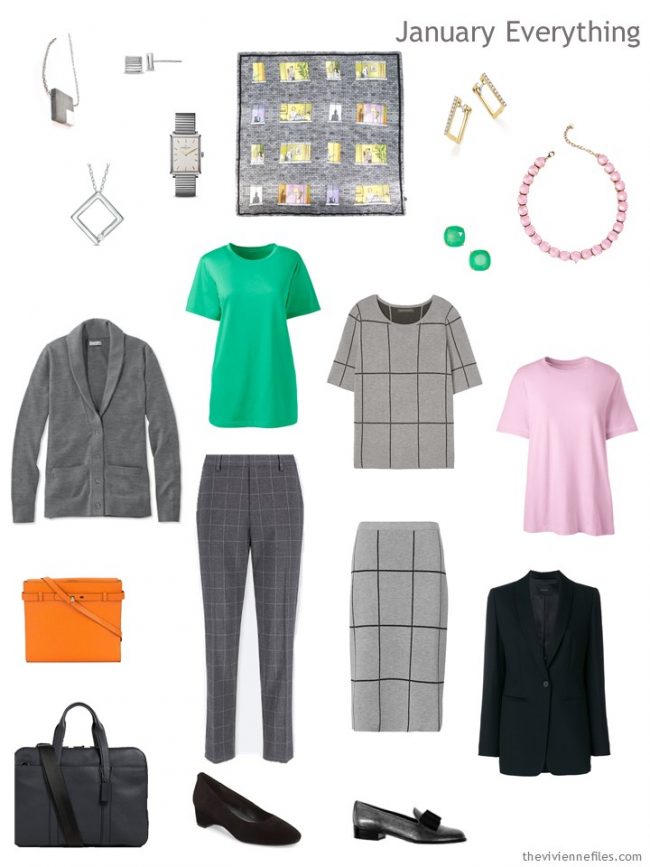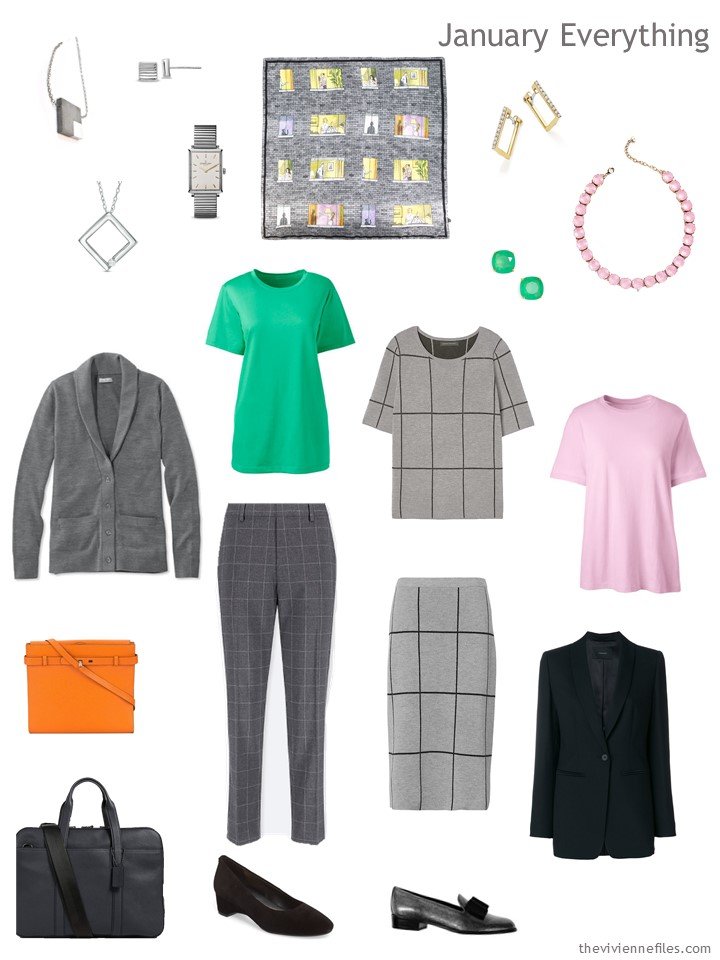 That trip went so well that she was… honored… (?) to be asked to visit their most difficult client just a few months later! (sometimes, it seems like doing something really well just means that they pile all of the really difficult stuff on you!)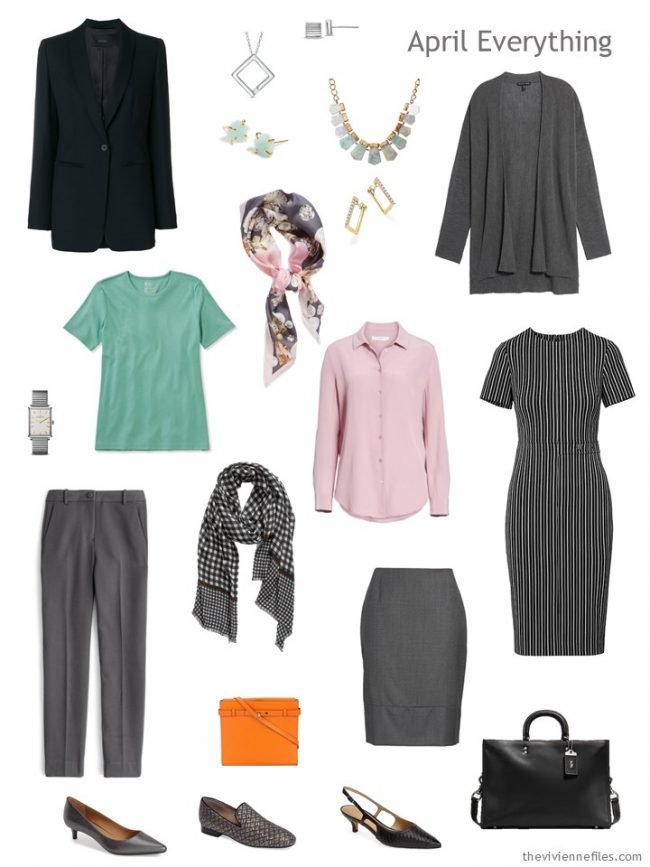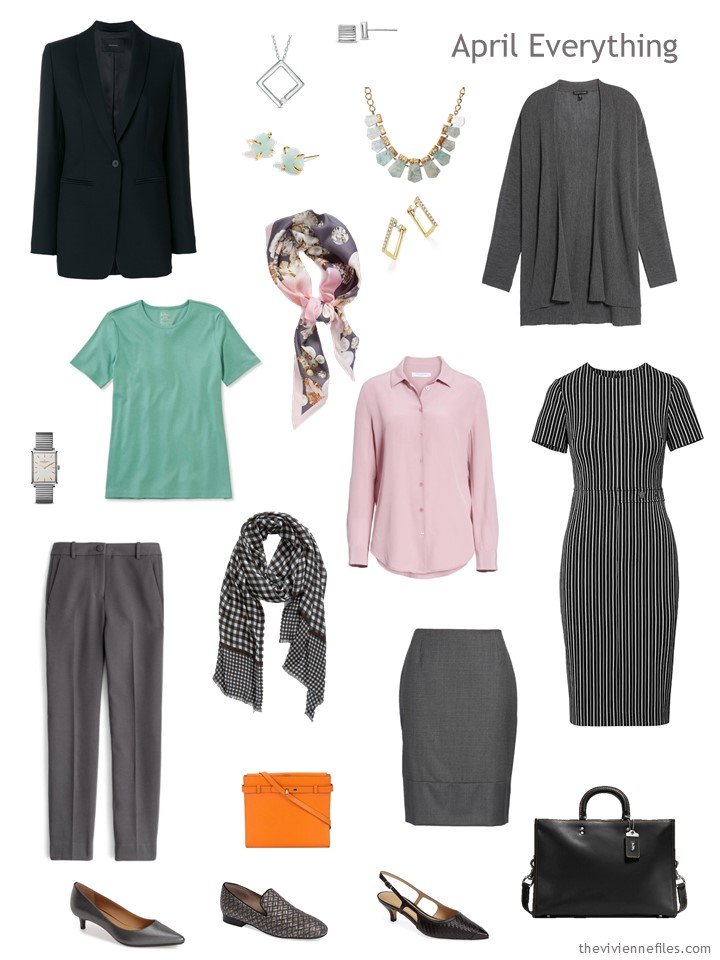 By July, when she was leaving for vacation, she had become so indispensable that she was asked to go to a contract signing, AND the banquet afterwards, on her way home from her vacation… Their ability to impose knows few limits!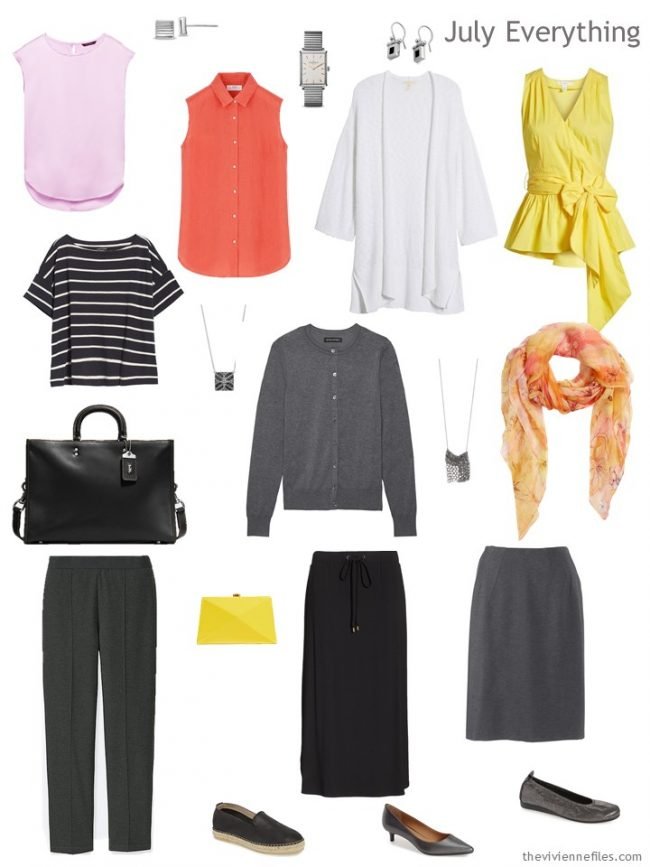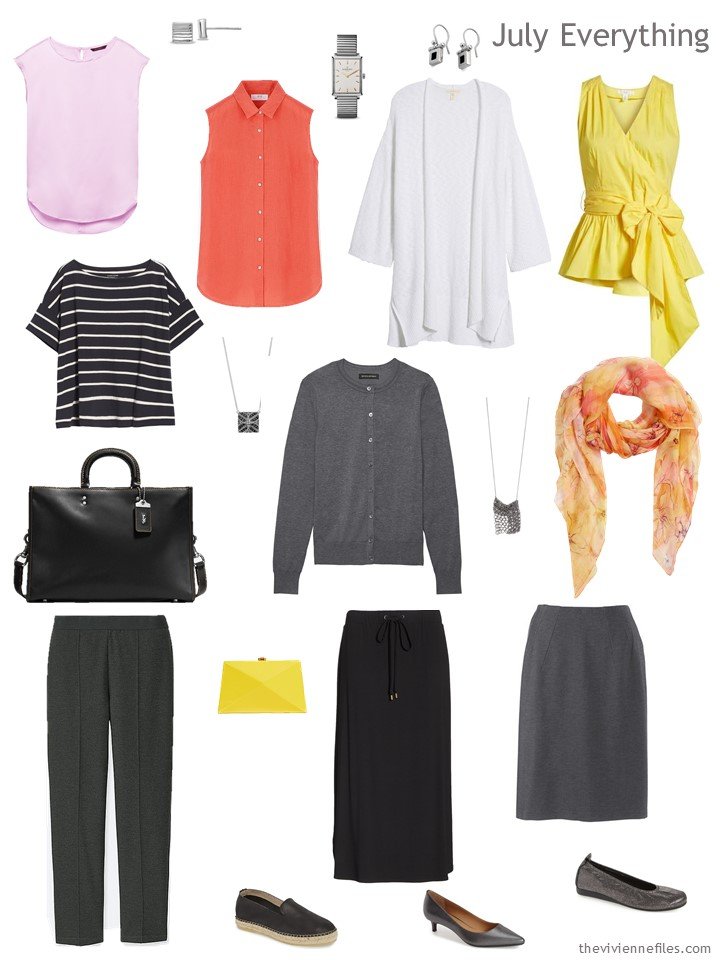 At the end of her company's fiscal year, she received a… substantial bonus. Not a surprise to anybody! She did some shopping, and a bit of traveling…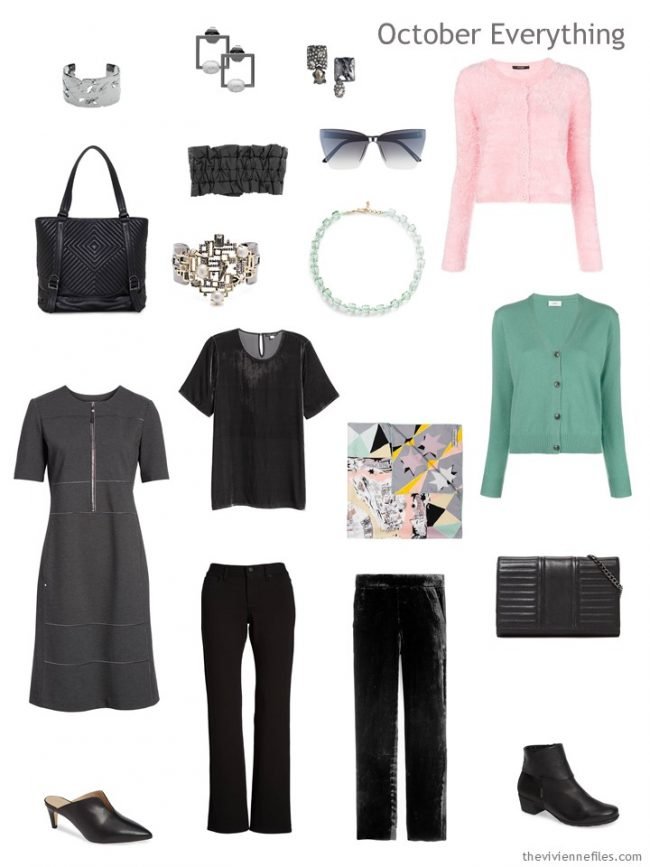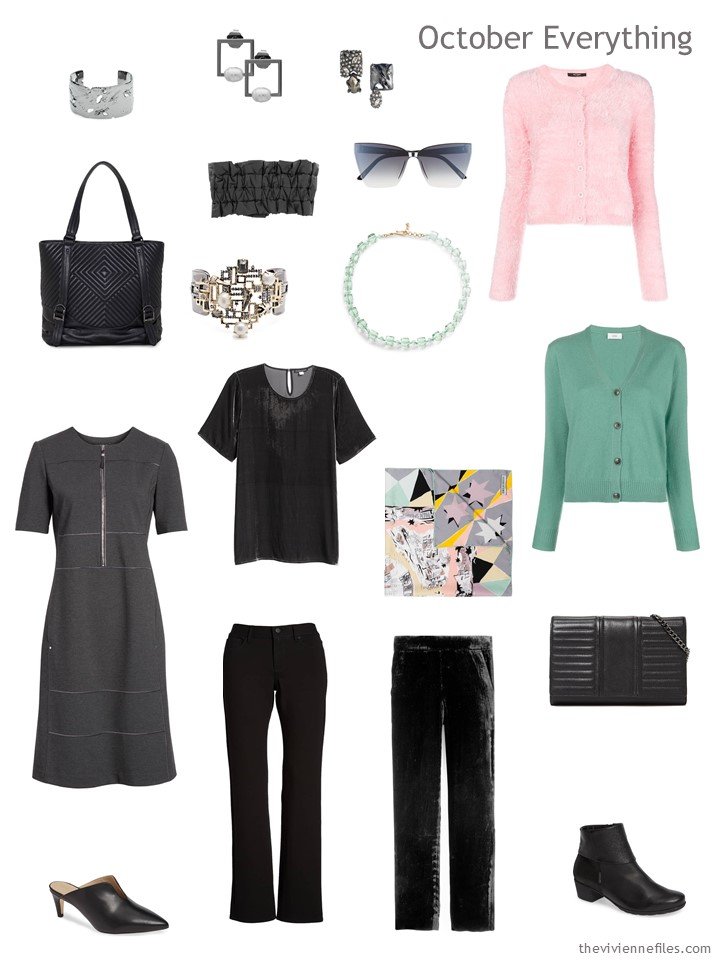 At the end of this year, her wardrobe looks like this: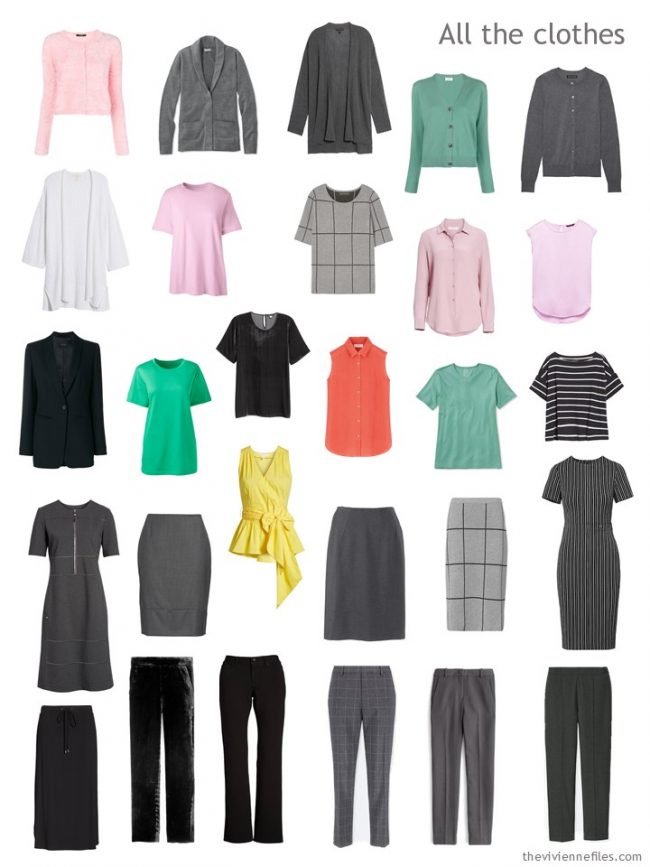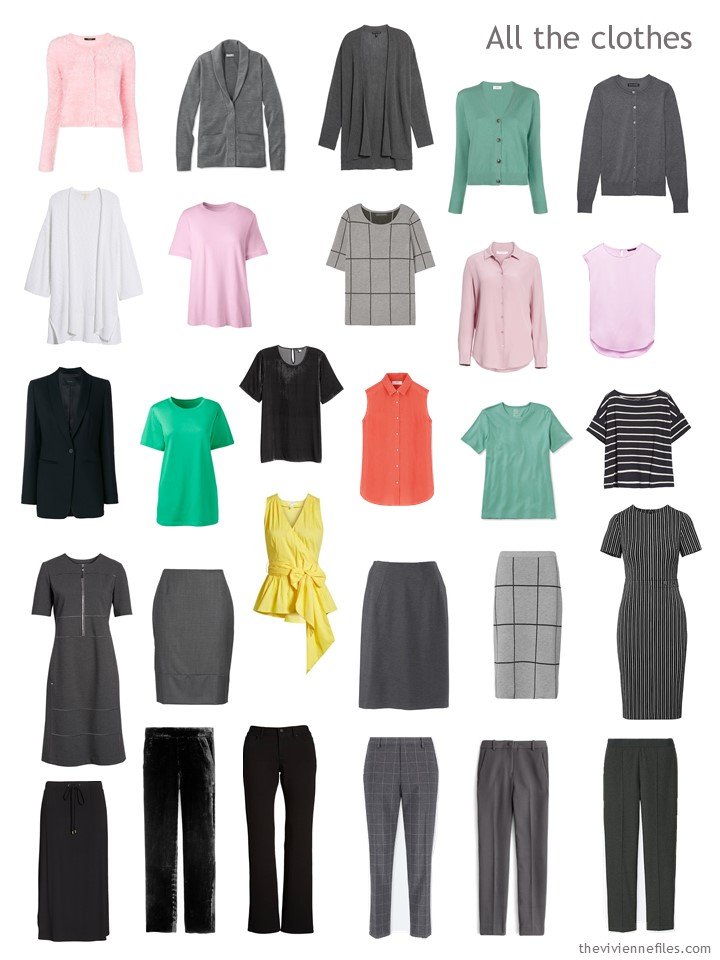 With amazing, angular and graphic accessories (along with the occasional bit of softness…):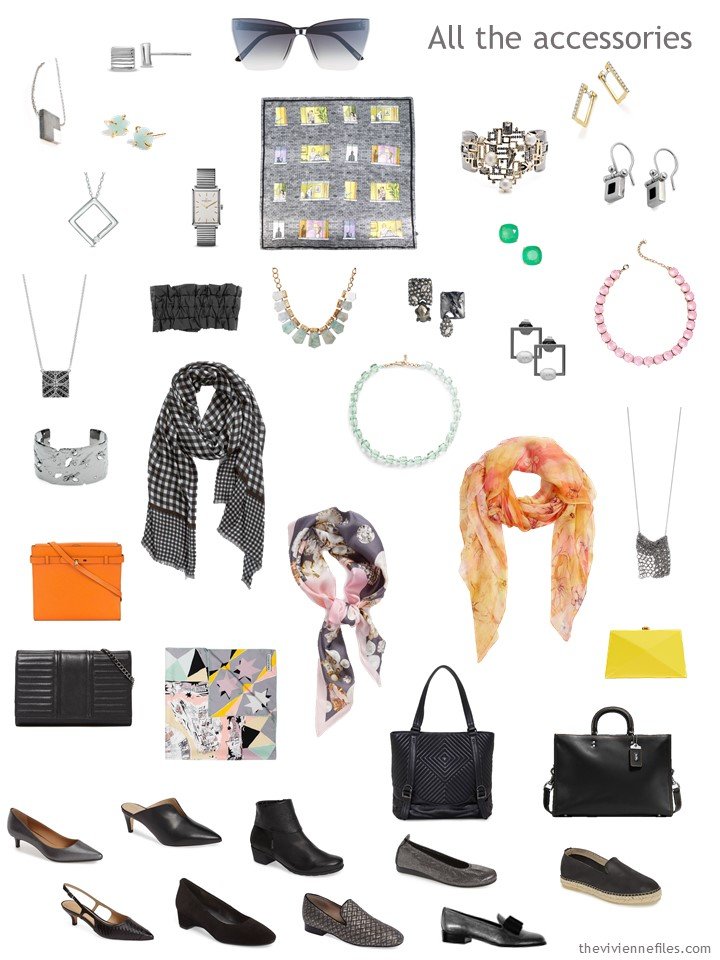 I'm not really in a position to question too much of what this amazing woman does! But when I look at her original color palette, and then look at her wardrobe, I have a thought…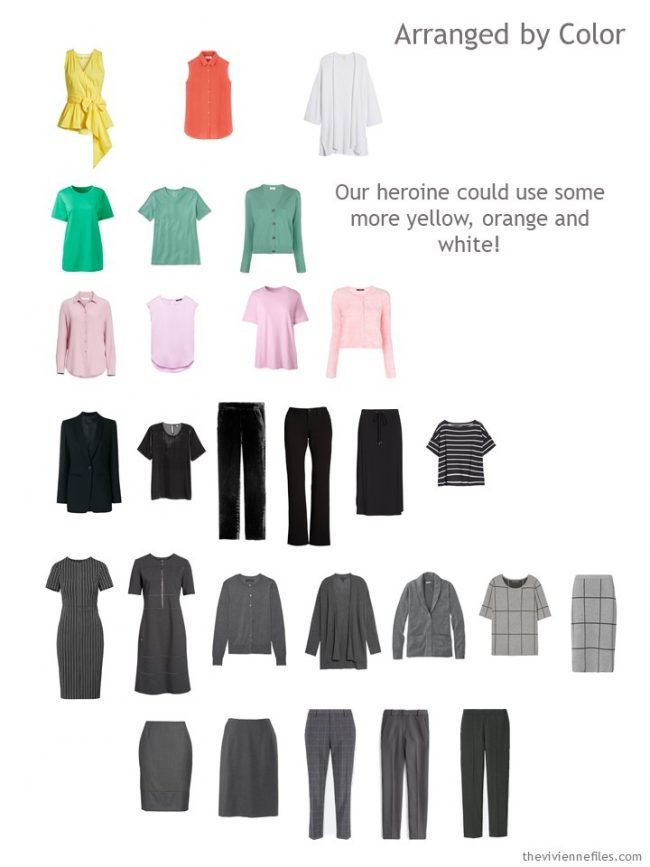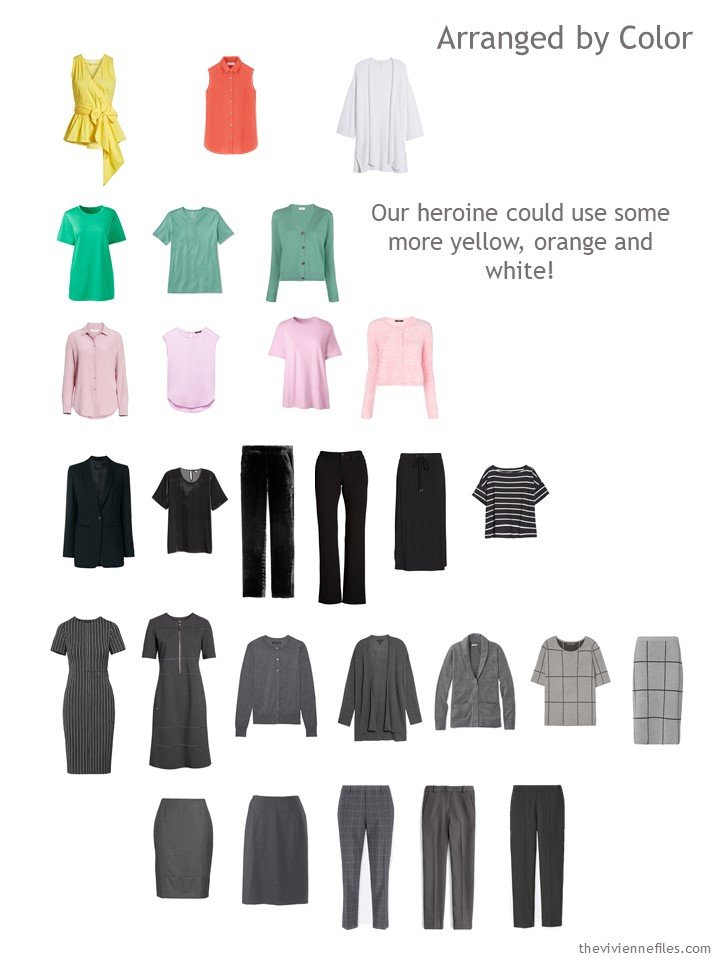 In keeping with her growing levels of responsibility and visibility, maybe she should inject a bit more of her warm accent colors into her wardrobe. (and she doesn't own a white blouse, which just feels wrong to me!)
How about adding these?
Will these be useful enough to her to justify their addition? Let's see: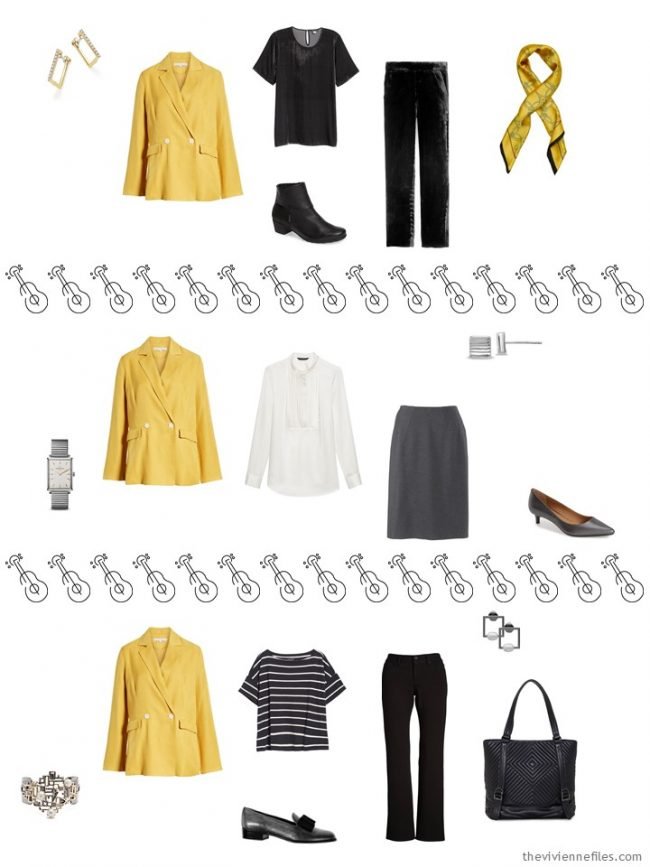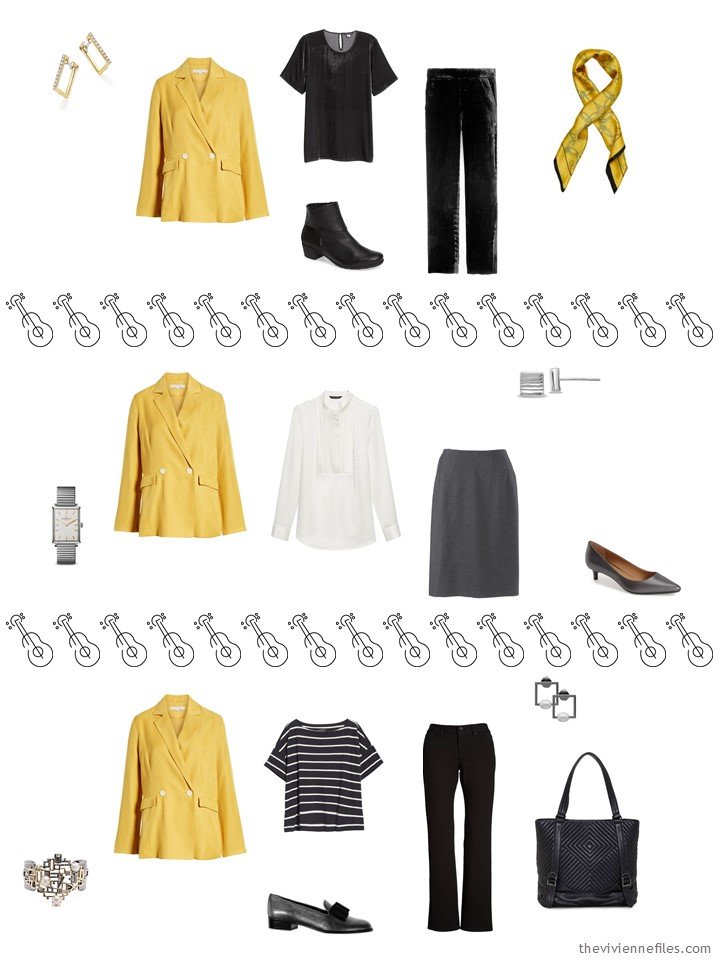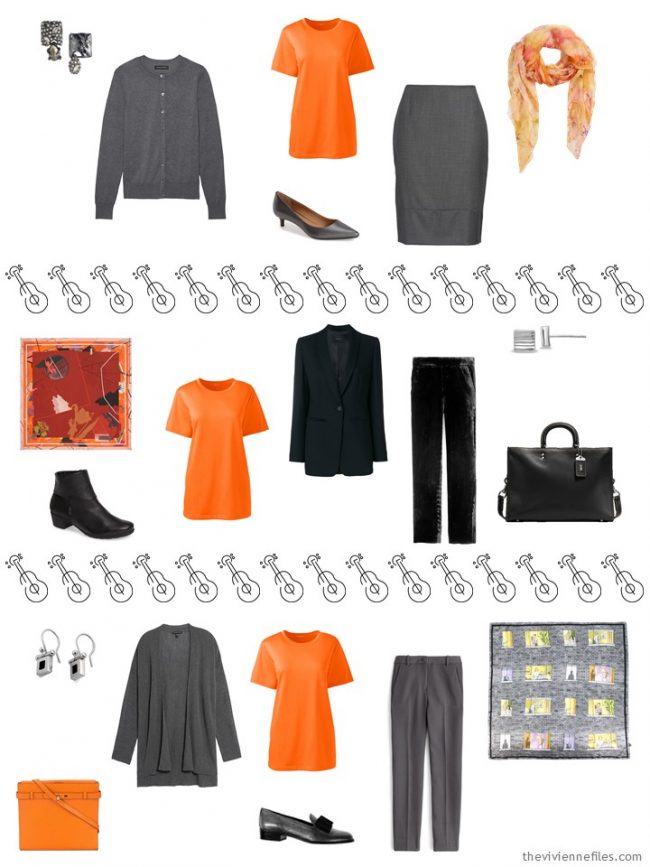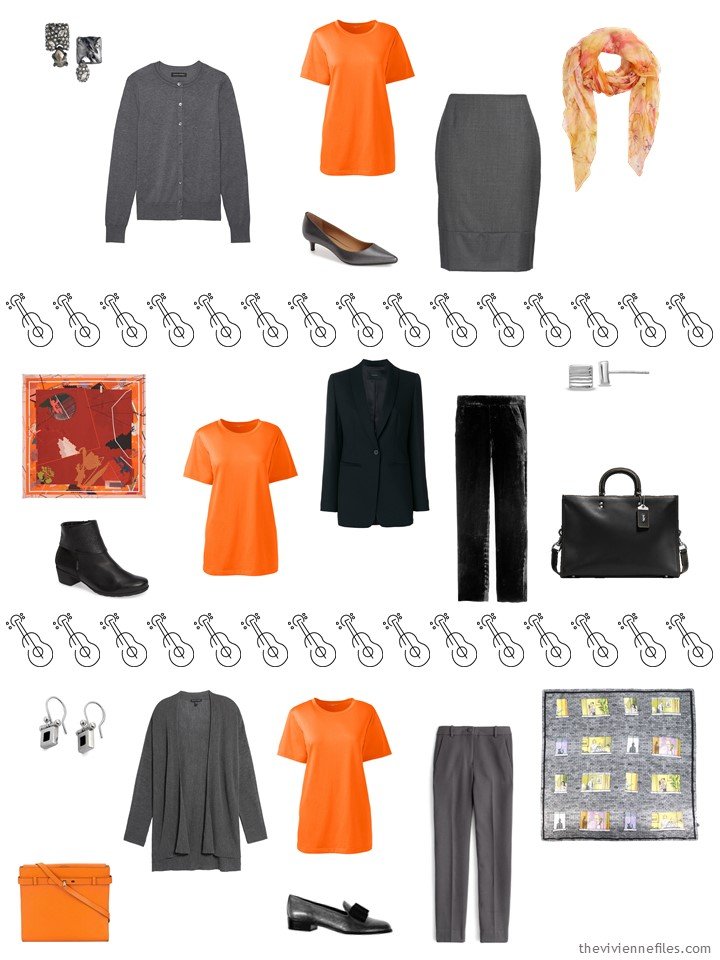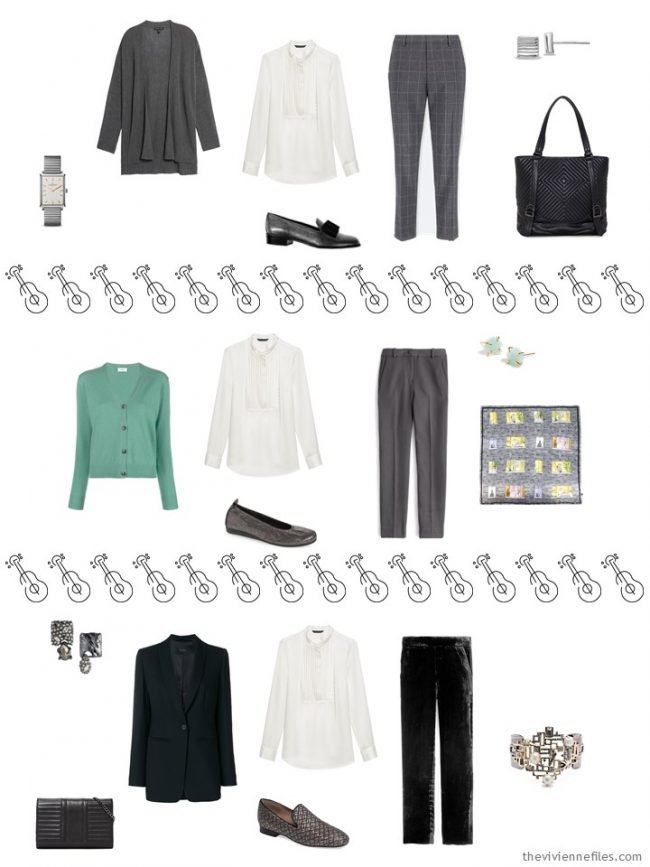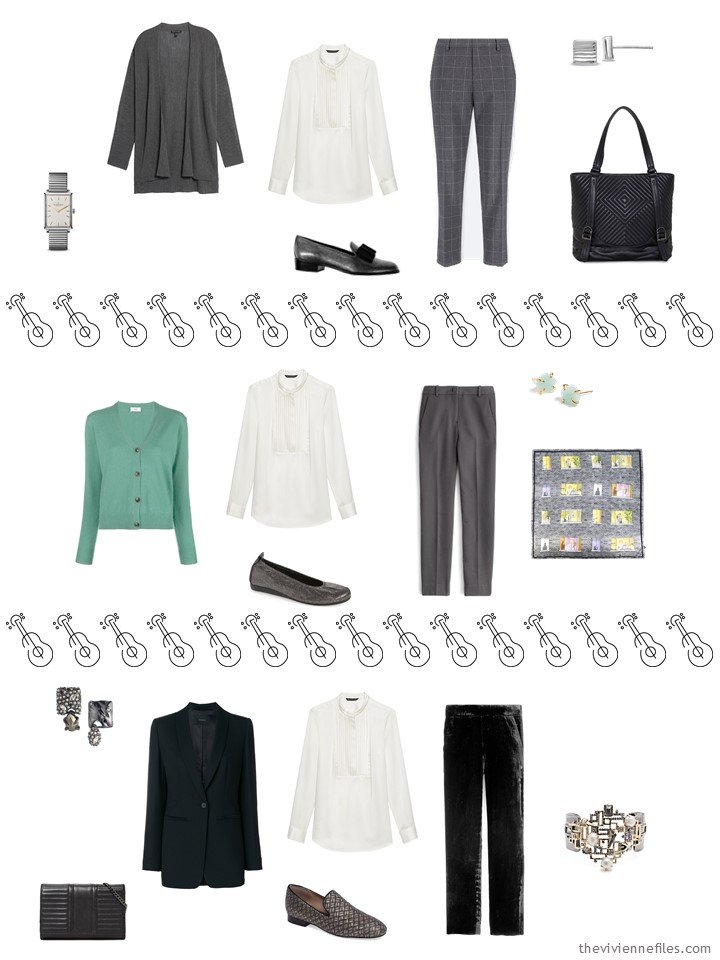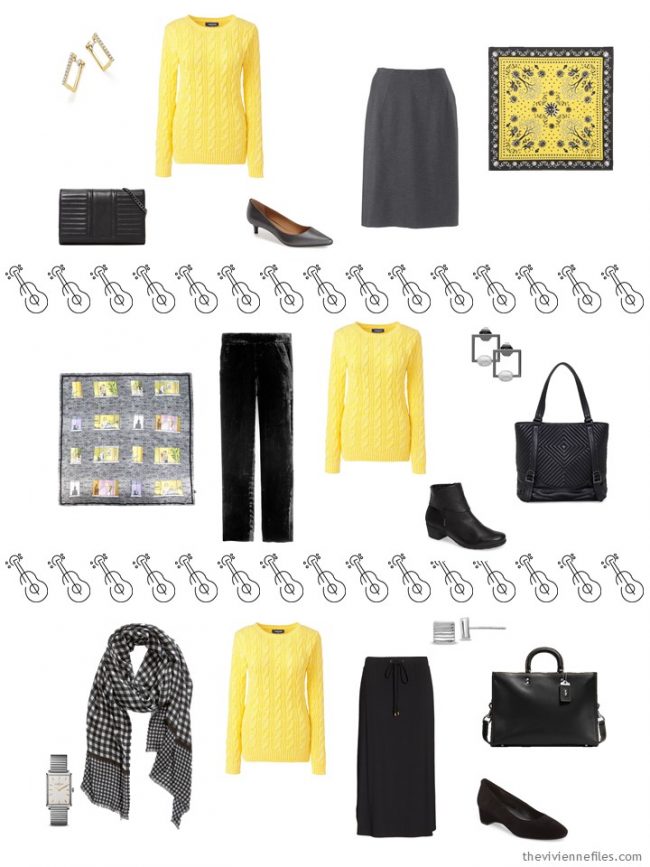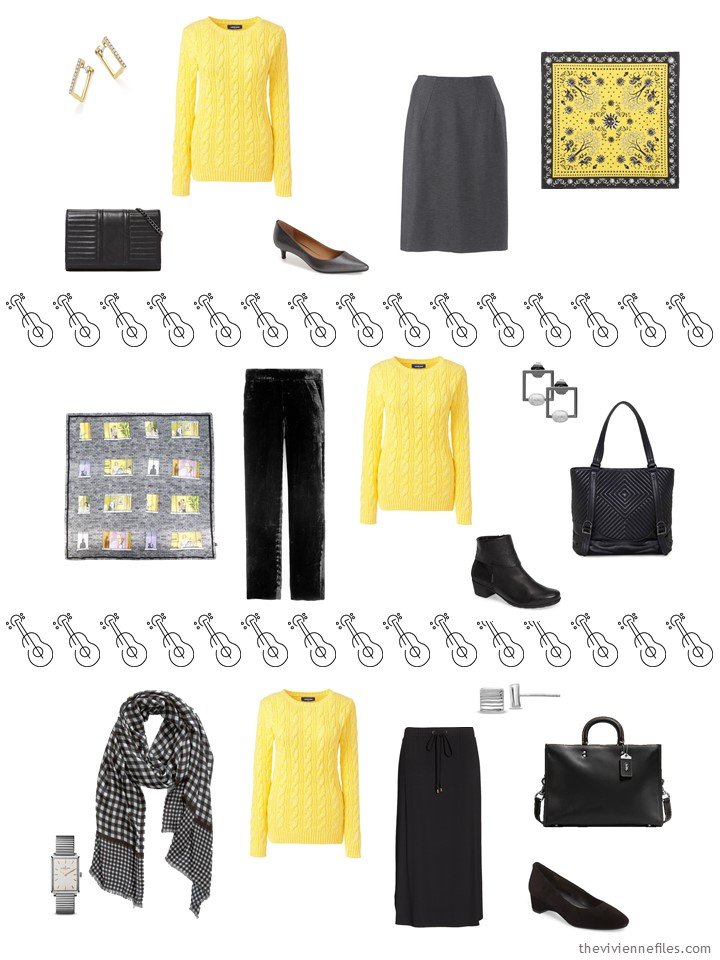 The post-holiday sales can open a few very colorful doors for her!
love,
Janice