January 7, 2019
She predicts flooding. Flood plains, coastal erosion, river bank frailties – she's the expert. And this is her favorite painting…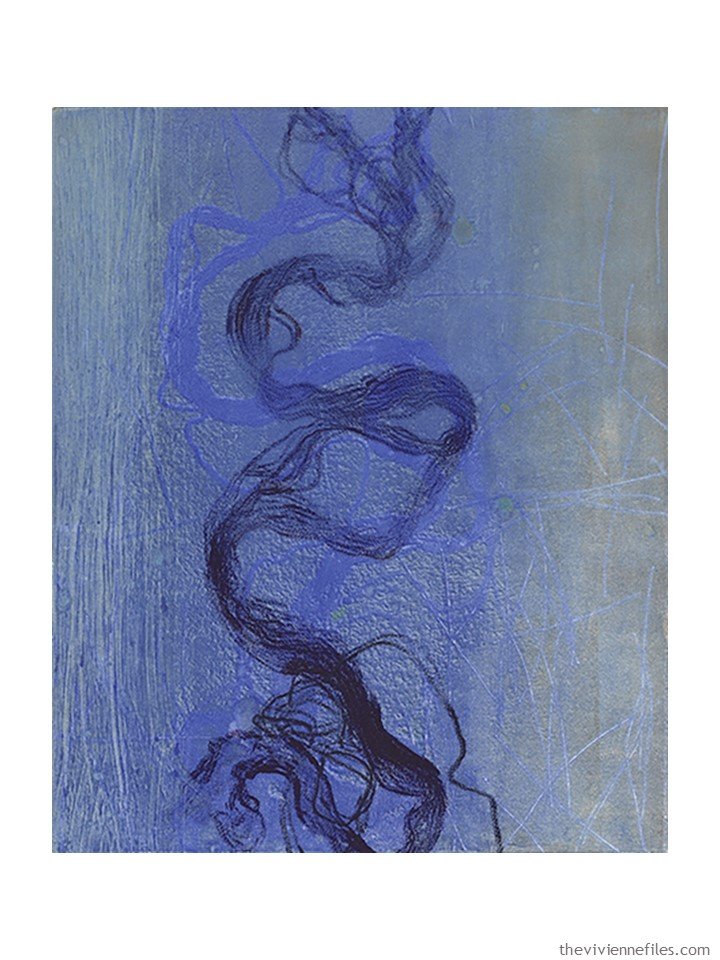 Long ago she decided to limit her wardrobe to her favorite shades of blue, and to use navy and shades of grey as her neutrals. She has lots of serious things to think about, so having a simplified way to get dressed every day saves her time and energy for her work!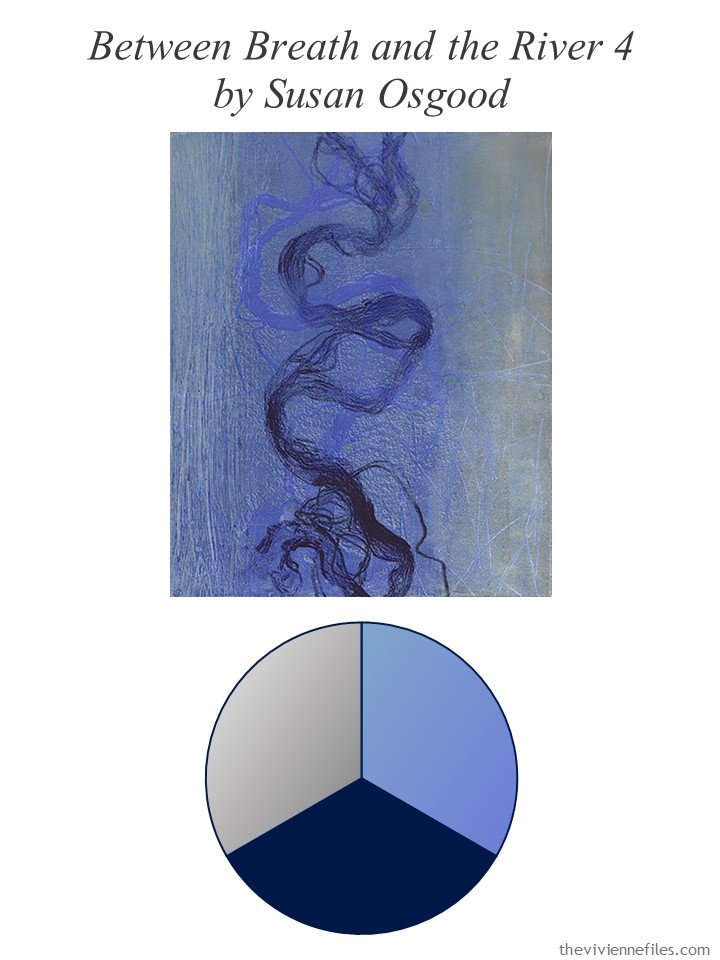 She's often contracted out to television channels which focus on weather disasters – she will spend a few days at their headquarters helping their permanent staff make predictions about areas that need to be evacuated in the face of upcoming storms…
Ice blockages are particularly hard to evaluation – they can cause flooding, or they can break up and flow downstream without bothering anybody. That's what she's tasked with right now!
Off to their headquarters…
She will only be there a few days, and for the most part she will spend her time in a big room full of computers, looking at her own information, and then looking over the shoulders of other staff… They will meet in a conference room from time to time, and there's a maybe .0001% chance that she will be asked to appear on television! It's only rarely that this happens, but she tries to be prepared. (how much can you really prepare to be on national television, eh?)
She packs warms things, and a comfortable dress…
She doesn't need to be terribly dressy, but she likes to be comfortable, and to feel pretty. Her work can be sort of depressing and it's often full of pressure to get things right; she needs to focus!
When she gets to the hotel, she arranges everything so that she will be able to get dressed in a hurry when she needs to get to work: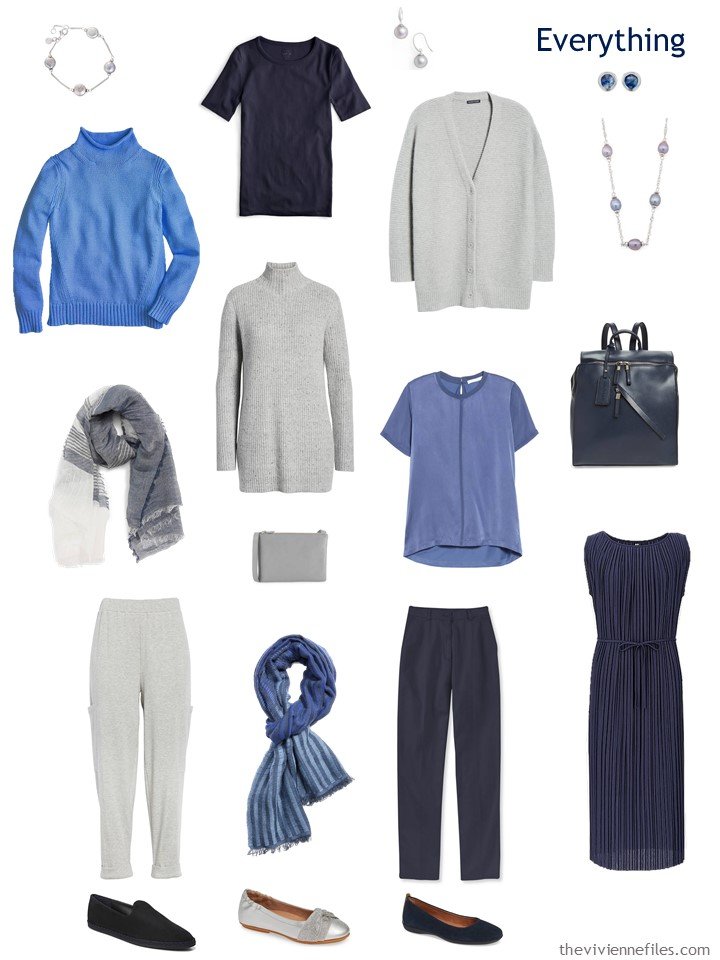 She loves the fluid pleats in her dress, and the sort of watery waviness of her suitcase. She really, seriously, loves water…
What are her options to get dressed on this trip? Quite a few possibilities…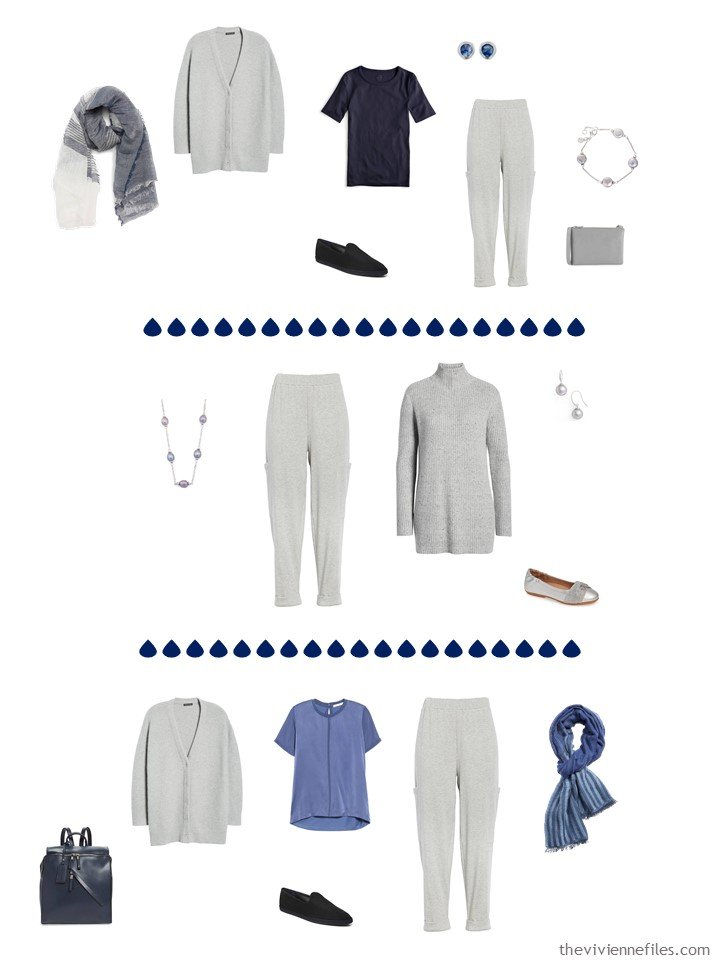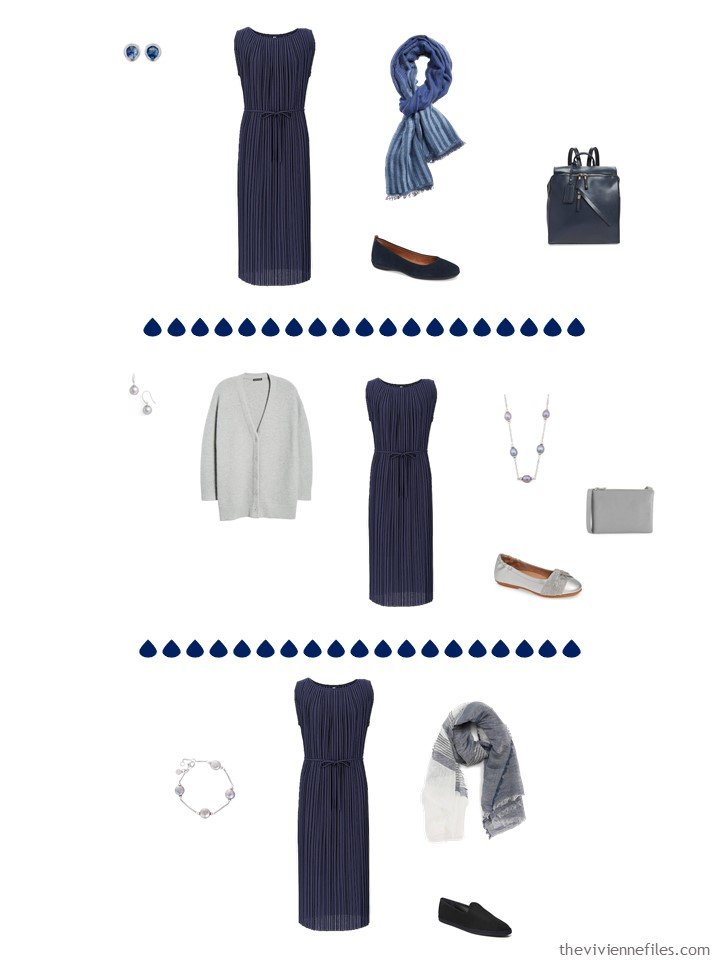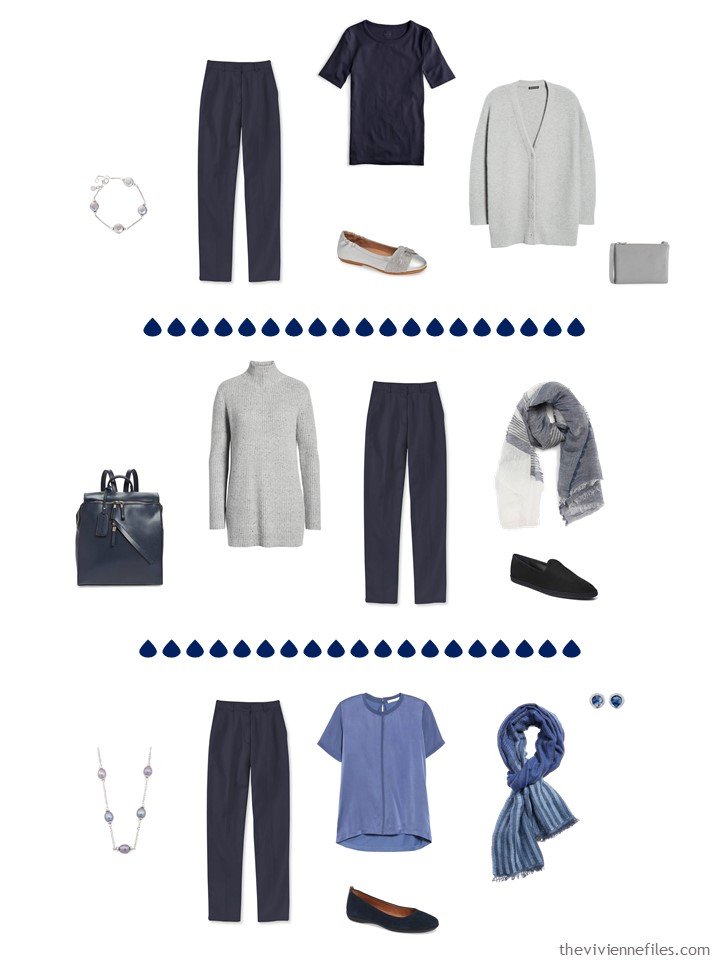 Most of us don't like a lot of drama in our lives; this heroine always hopes that her services will end up being… not superfluous, but definitely not critical! If she never forecasts another flood in her lifetime, she could be contented…
love,
Janice