January 9, 2019
Solar panels. She designs installations for solar panels – big installations, small ones – whatever is ordered, she will optimize both the appearance and the productivity. She's very proud of what she does…
So when she saw this painting, it spoke to her – the angles, the bright sunny feel, the combination of grey (like metal frames) with orange and green – the colors of things that grow and bloom: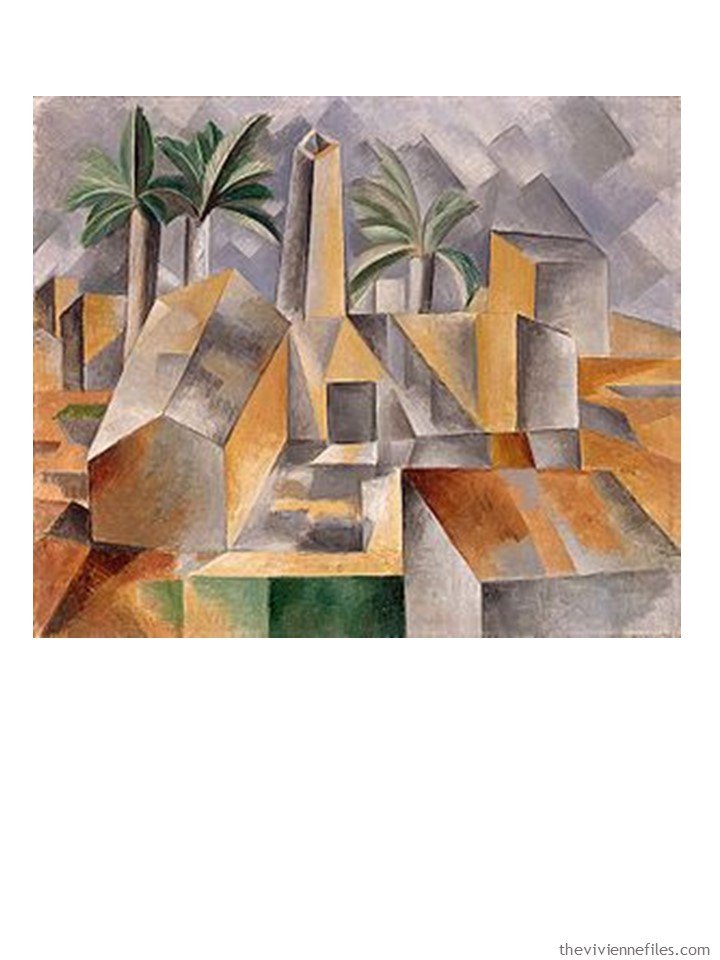 She decided to choose a color palette that she could use for all of her travel wardrobes (and maybe all of her clothing, eventually):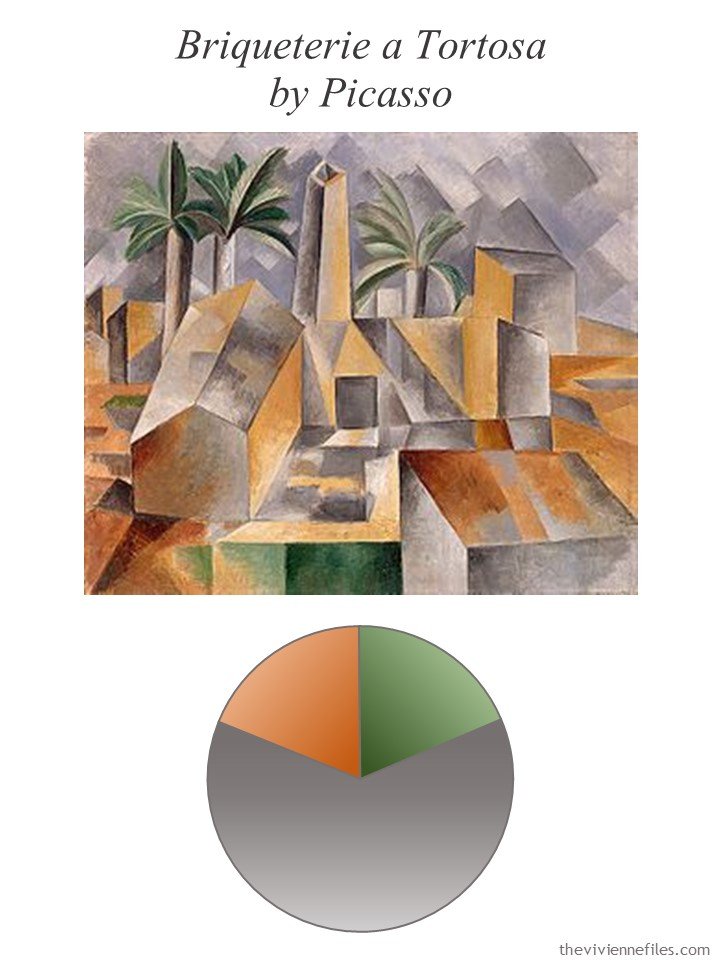 One challenge she always faces is that she travels to place where it is inevitably warmer than where she lives! So she dresses warmly for her departure, and packs somewhat less bulky garments for while she's on site:
When she's on-site, she might have to meet with owners, or investors, or maybe actually go out to the construction site to help figure out something. She's never there for more than 2 or 3 days, but those days are always full of unexpected activities and events!
She never over-packs – you've never met anyone like her who could look at a pile of things and estimate the cubic volume to within a few inches! She can scan blueprints for a house and – in her head – calculate how much of their electricity can be generated by the sun. She's really quite amazing…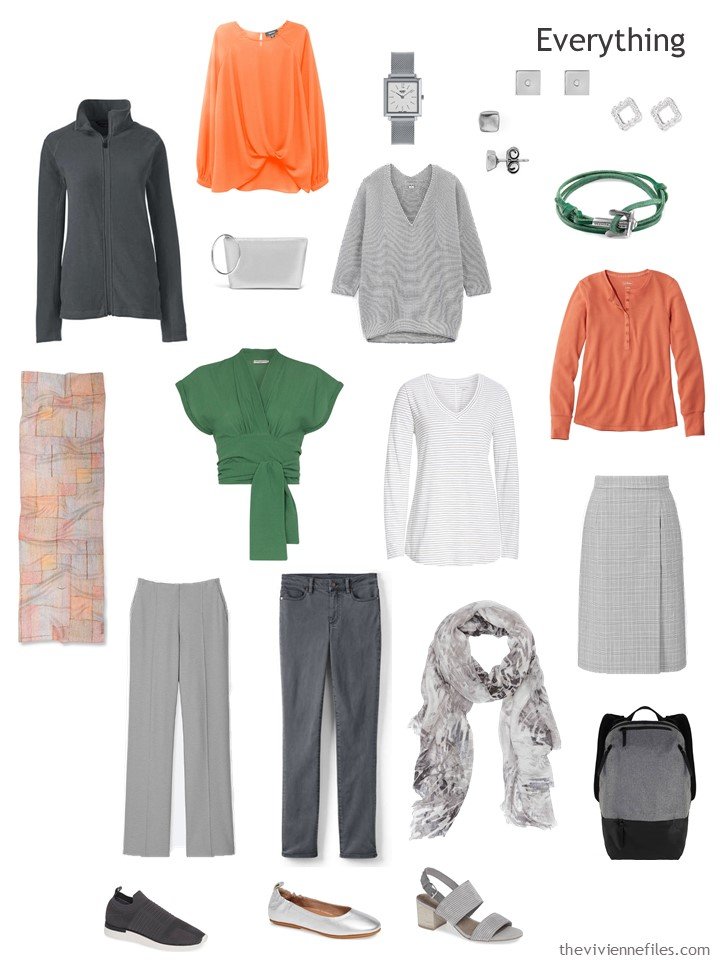 She doesn't worry too much about what she will wear once she's at her destination – she has plenty of options: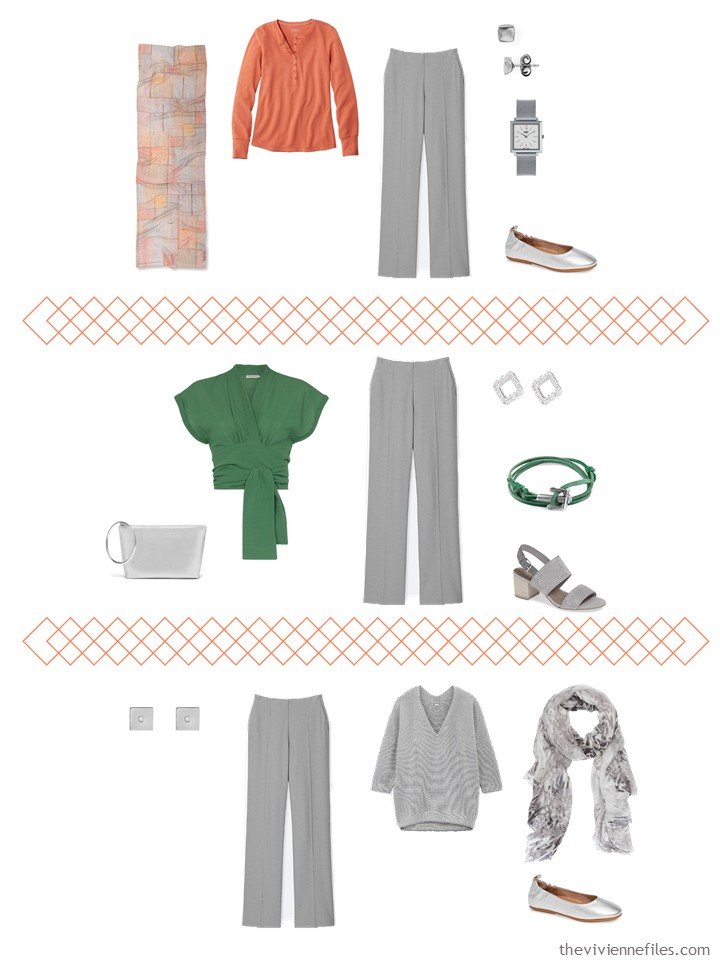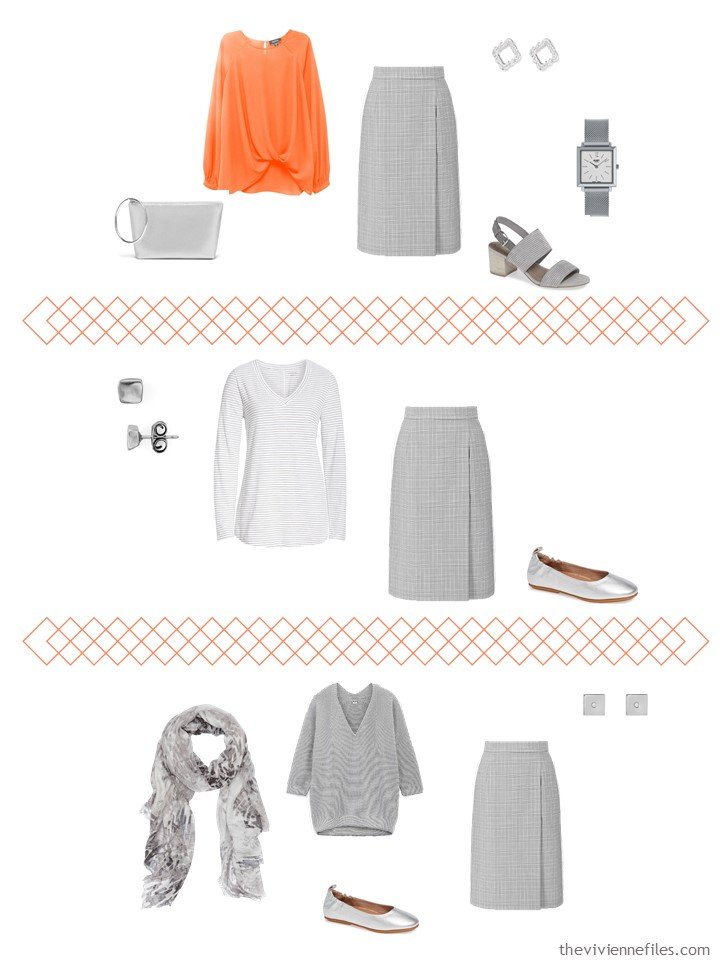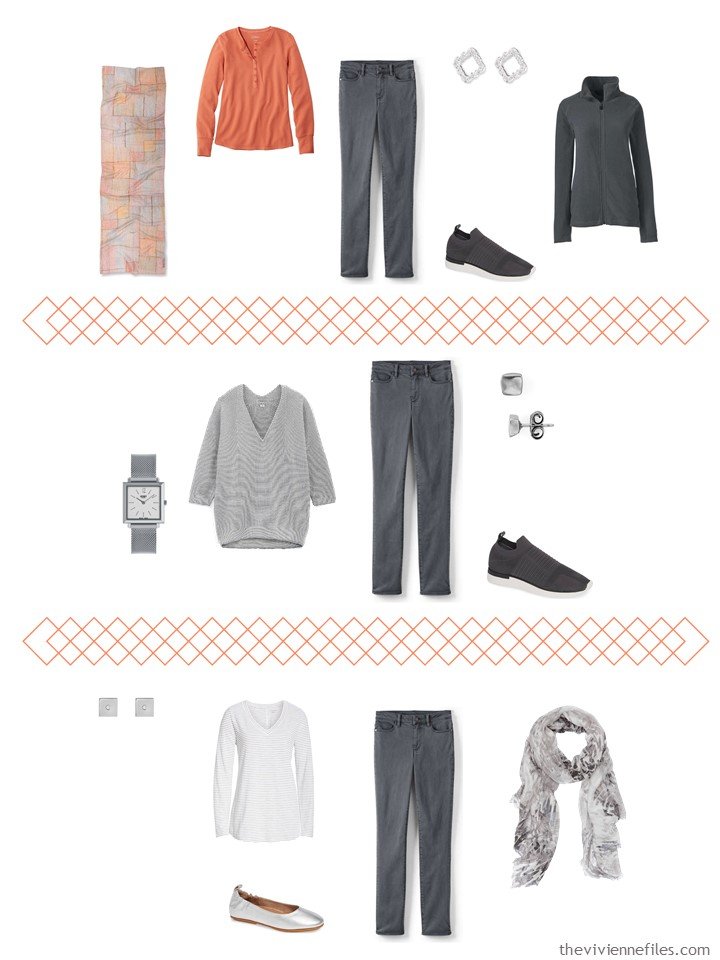 And yes, she also knows a lot about battery storage! She knows full well that the sun doesn't shine every day, nor during the night…
love,
Janice