October 31, 2018
She's not quite like anybody else in her office… and she uses that to her advantage! She first really showed her skills during a trip to a client back in January. Since her success was so complete back then, she was then sent to her firm's most difficult client in April. The firm became so dependent on her to handle clients that she had to fly straight to a contact signing from her August vacation. Happily she manages these situations well!
So she wasn't particularly stunned when she received a bonus at the end of the fiscal year. Well, maybe she was a little bit surprised – it was a pretty substantial bonus!
After some thought, she decides that she'll save most of the bonus, but that she's going to take a long weekend to her favorite city! And she's going to do some shopping before she leaves…
She starts with her favorite painting, and her color and style guidelines: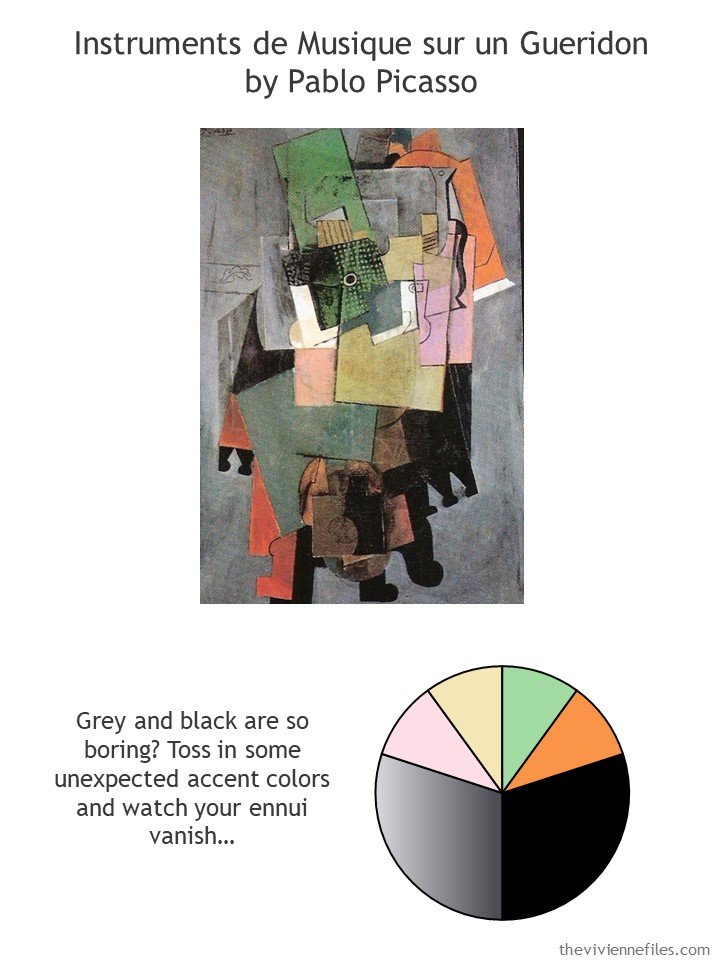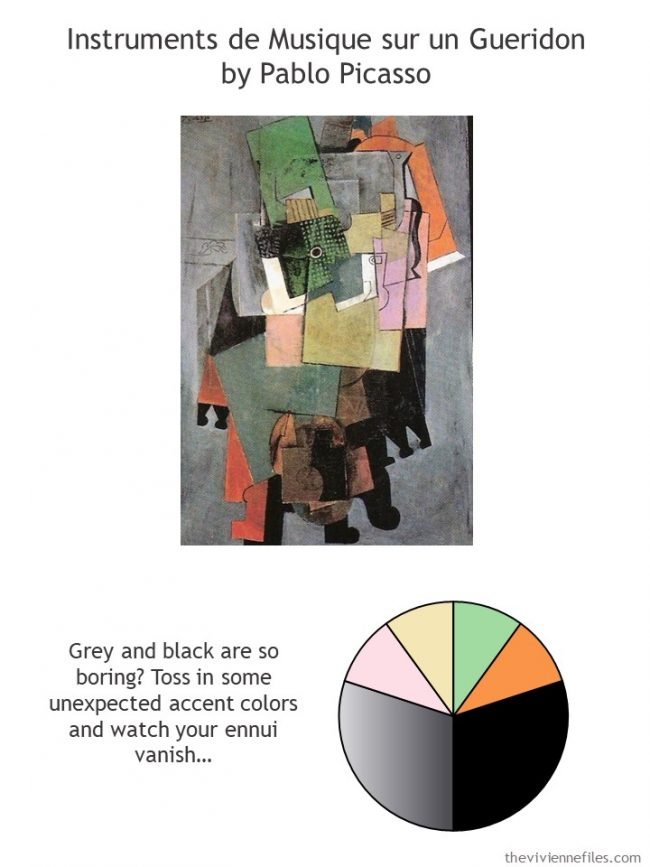 She found the most wonderful coat… and built a travel outfit around that:
She's only going to be gone a couple of days, so she packs a simple dress to wear for dinner, and then a couple of sweaters and another nice pair of pants…
And nifty pajamas!
She wants to be certain that she's going to have enough outfits, so she sorts out her "daytime" clothes and gives them a good review: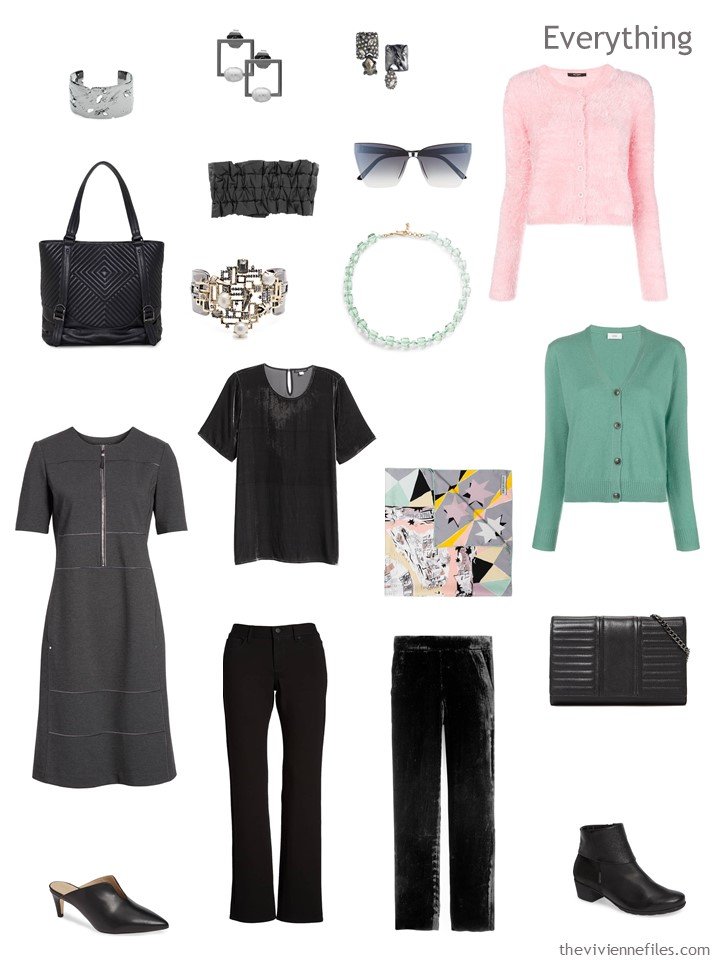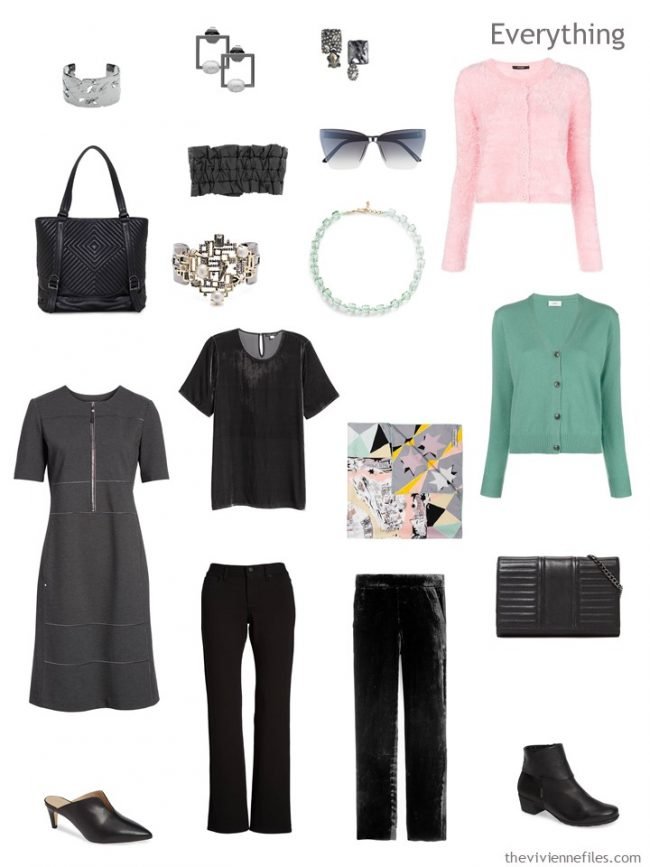 She knows that she will love looking into the armoire in her hotel and seeing these pieces! And her outfit options are sufficient for a long weekend, even if she's not able to return home on her scheduled day. (travel plans are always subject to change…)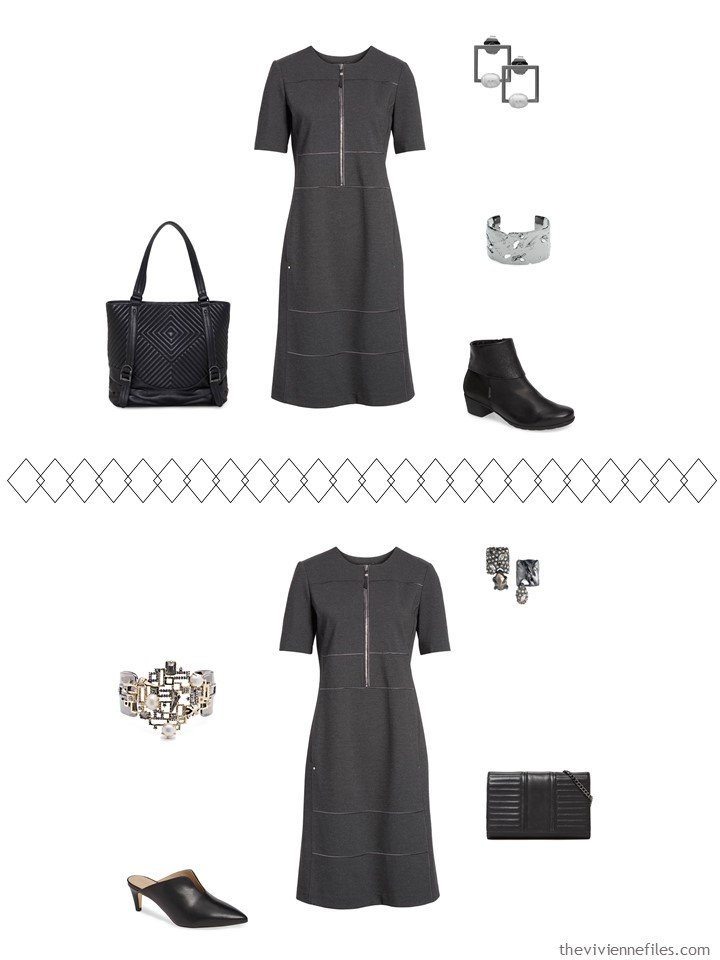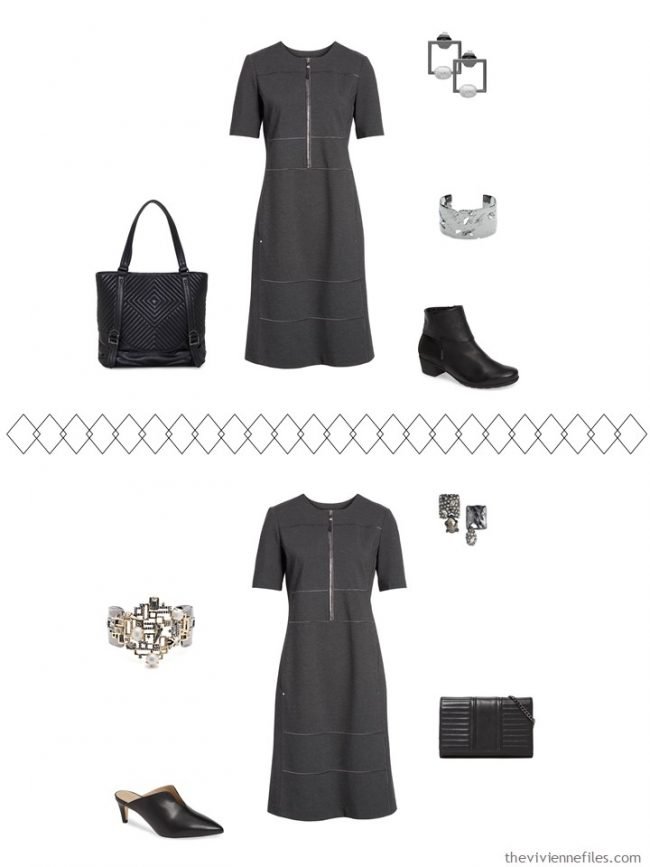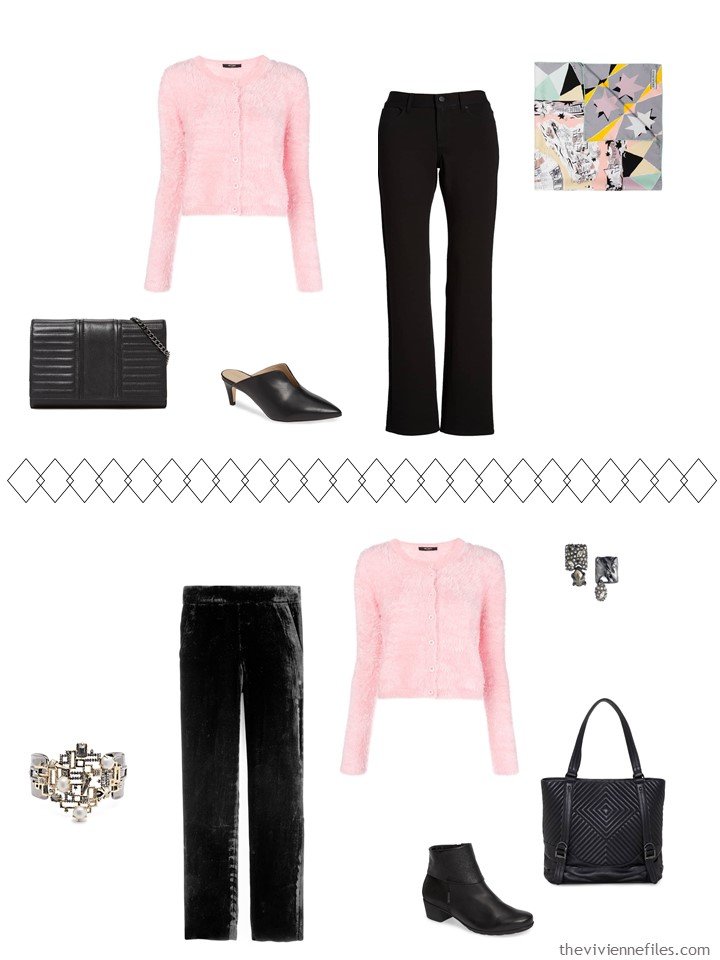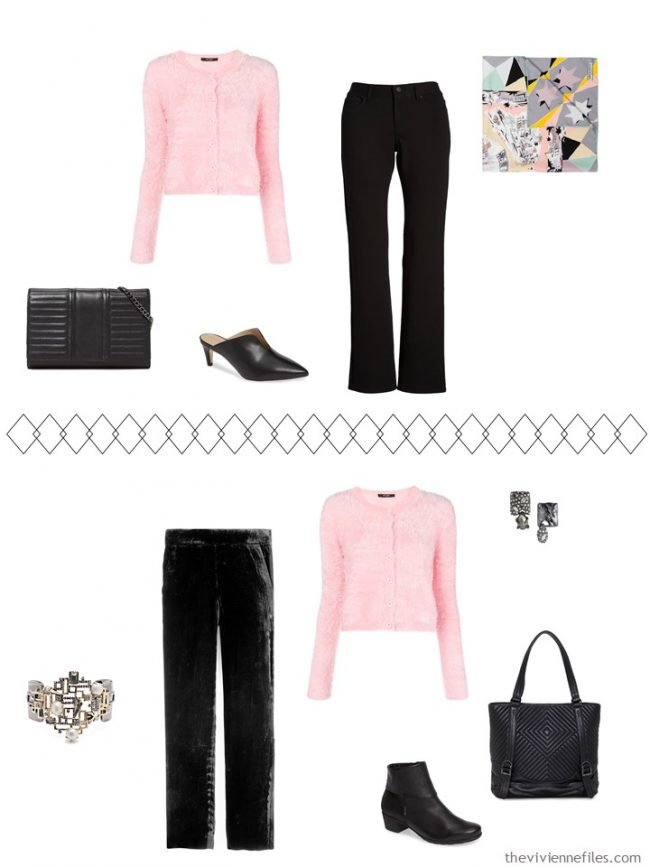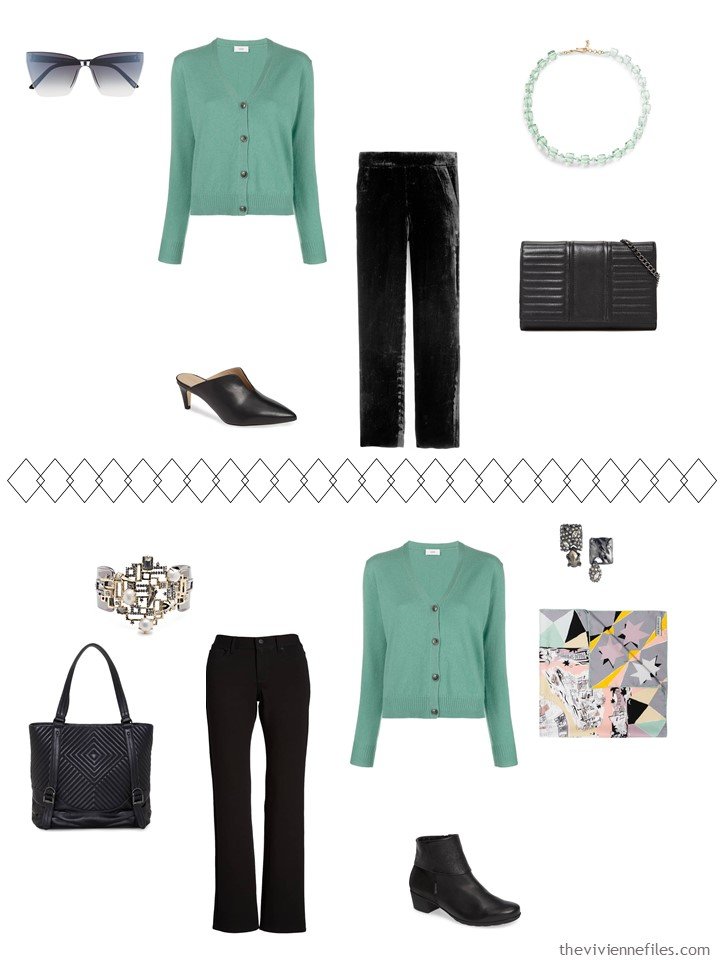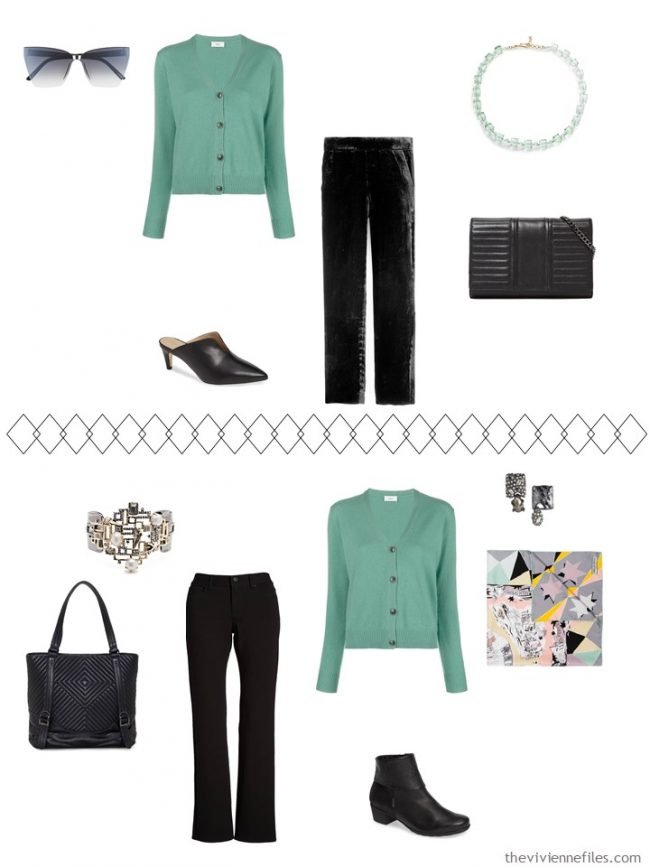 Wouldn't a nice long weekend – fully paid – be wonderful? Where would you go? For me, New York or Boston might be lovely…
love,
Janice