October 29, 2018
She enjoys peace and quiet. Solitude. A chance to curl up and read, or go for a long walk…
When she went to the resort in January, everybody thought she was crazy. But she knew that it would be beautifully deserted and melancholy, in the best possible way! She enjoyed that trip so much that she went back in April – partly for the relaxation, and partly because she made a new friend!
Their friendship grew – when she visited in August she spent most of her evenings with her new and dear friend…
But She was Surprised…
When they were talking about her next visit, and her friend tossed out the idea: "why don't you just bring a bag of clothes up here and leave at my place?"
Well okay!
Before she walks to her wardrobe, she stops to look at her color palette and her "signature" painting. She wants to be sure that whatever she takes with her is just right…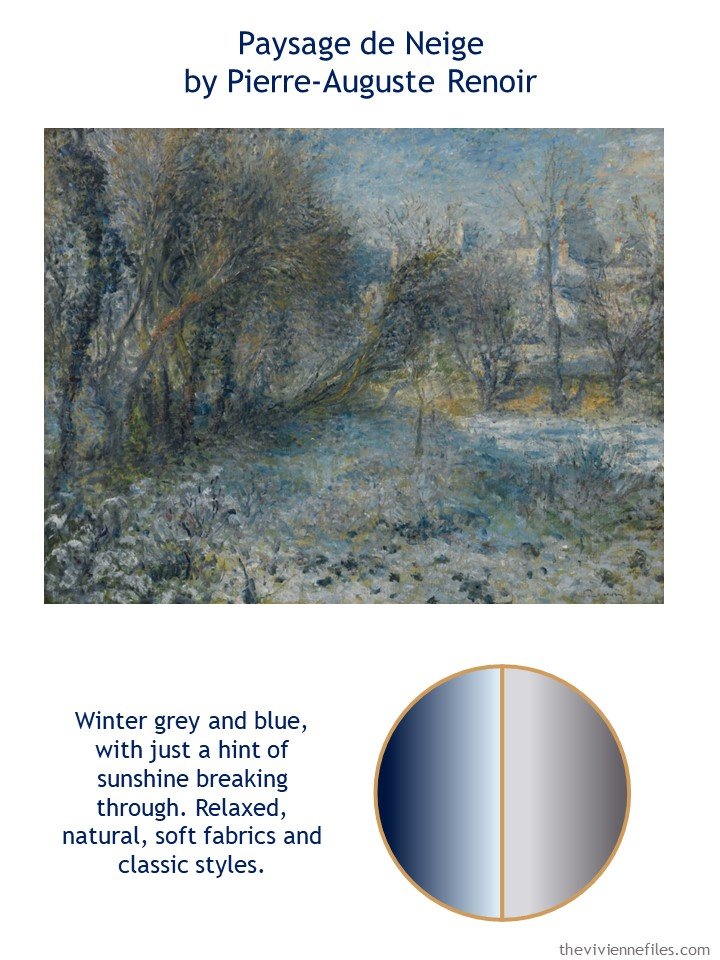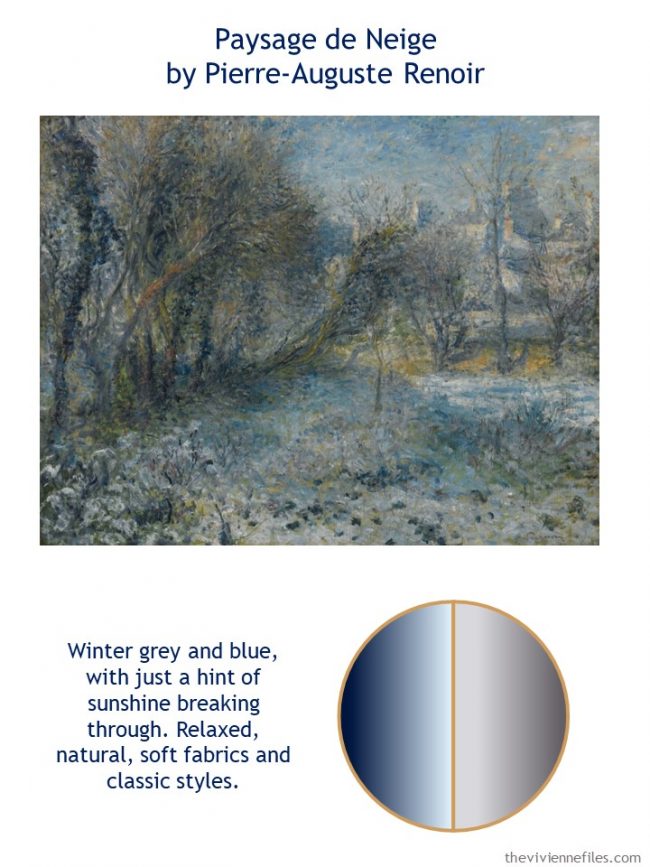 The skies are very overcast, and the temperatures are dropping… Grey feels right! For her, grey means cozy, snuggled and wrapped up in something soft!
Her packing is simple – everything goes together! She can even wear her slippers in public, so long as she doesn't venture too far in cold or wet weather…
She pauses for a good, long couple of minutes to make certain that her wardrobe "hangs together" well. She doesn't worry a lot about fashion, but she does like to be dressed appropriately, and to look nice!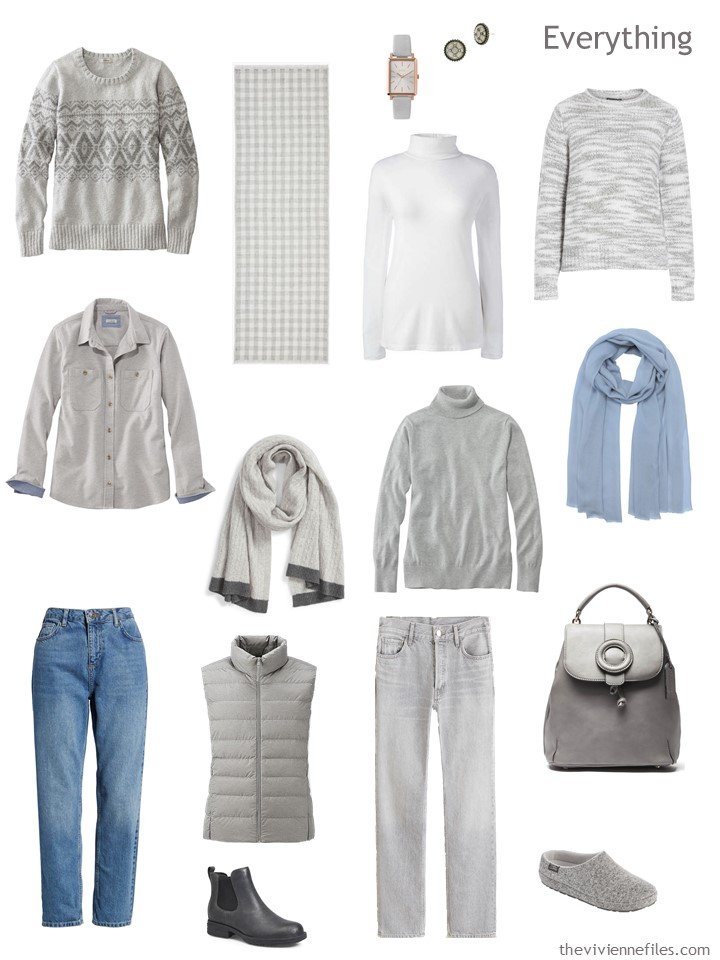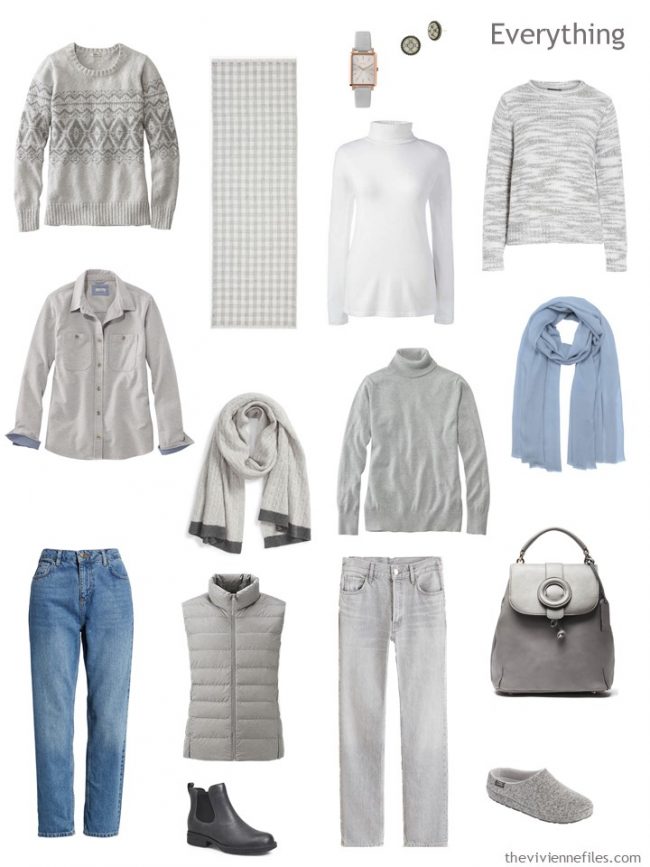 She ponders her various outfit options – so long as she travels in an outfit in "her colors," she should be in good shape for any long weekend in the cool weather…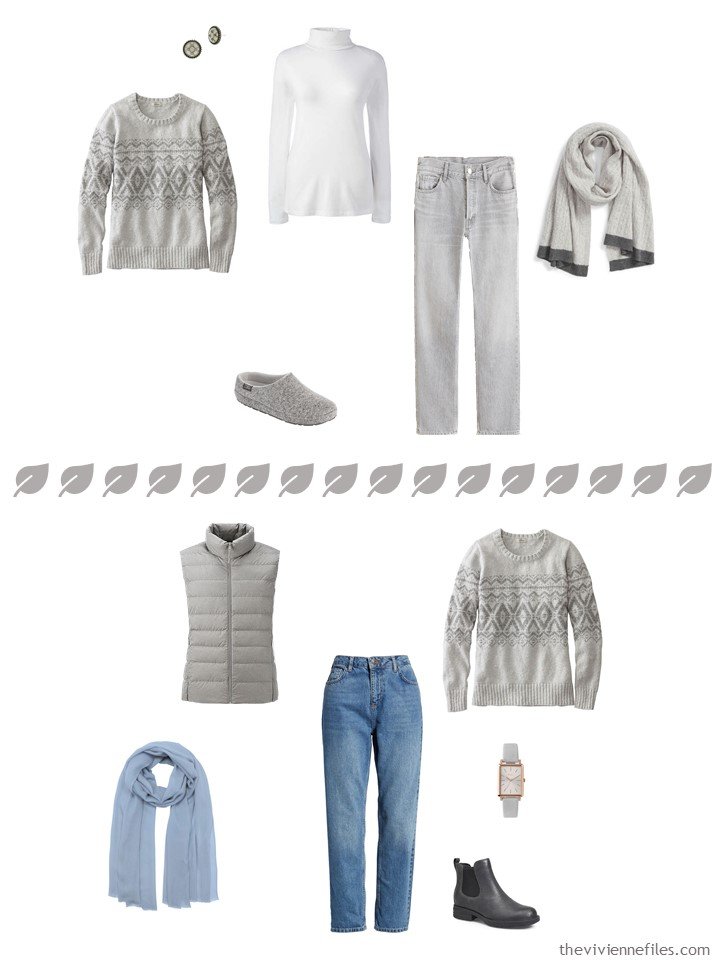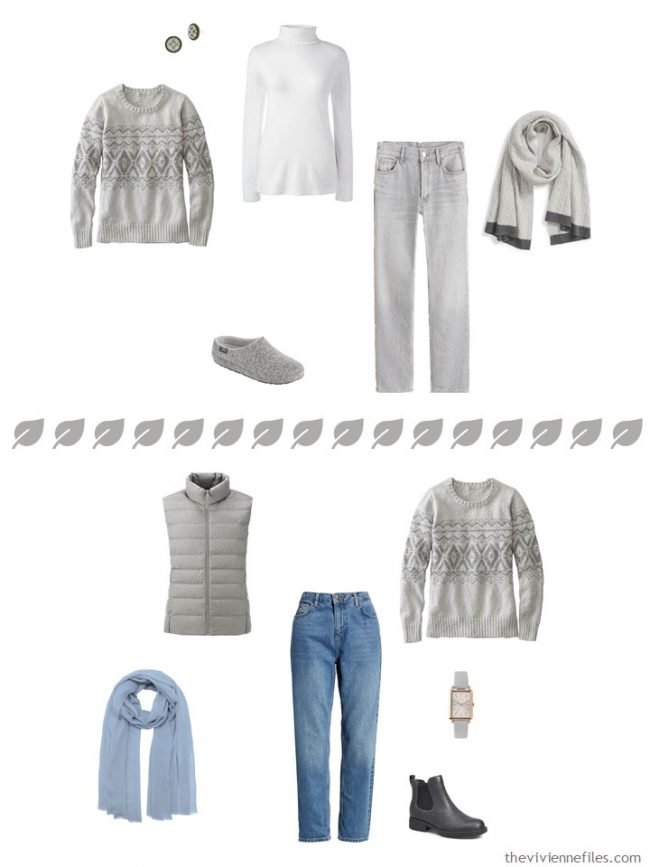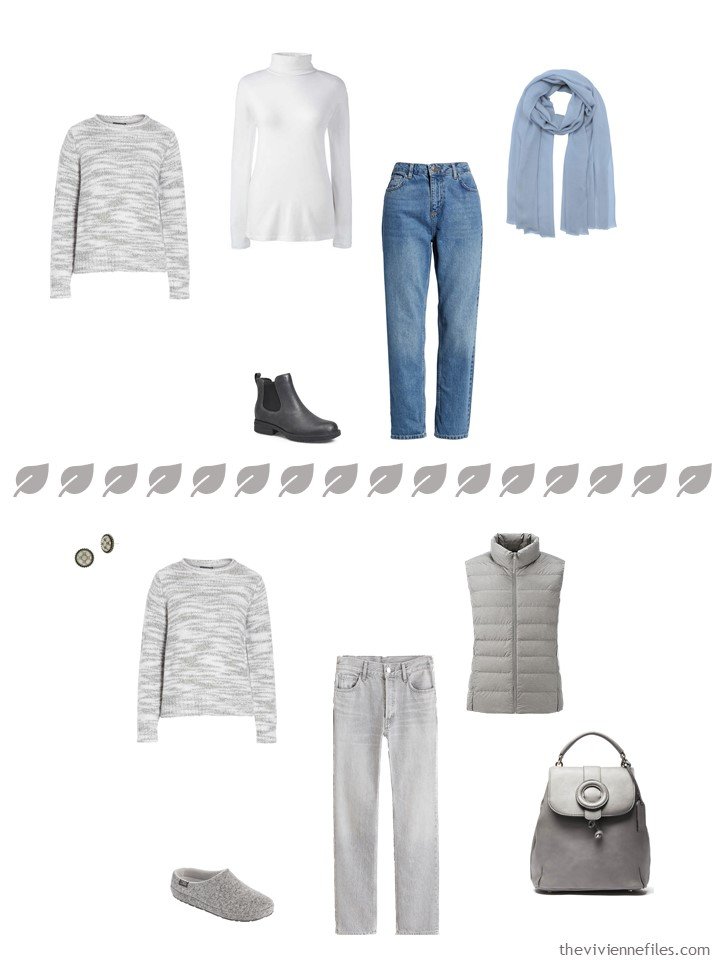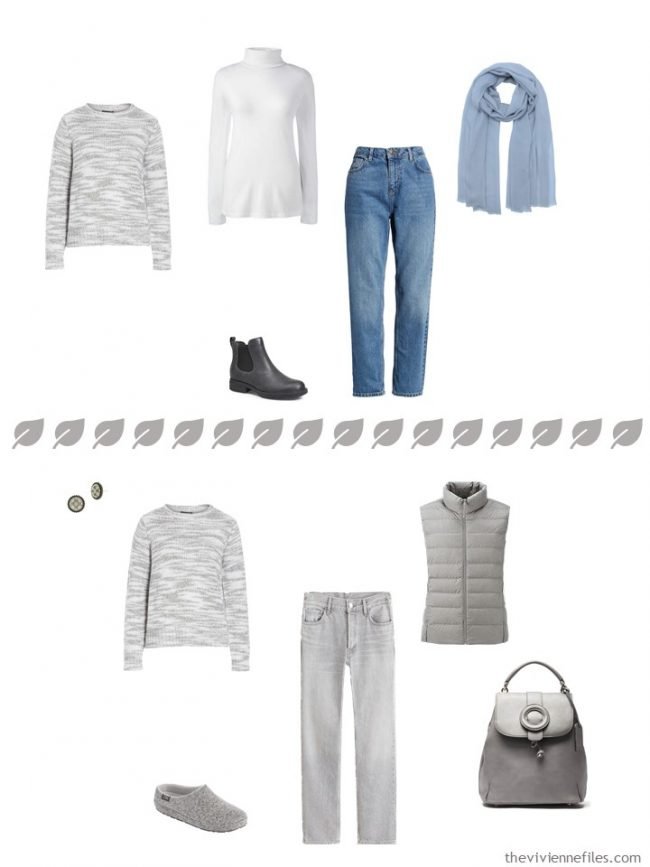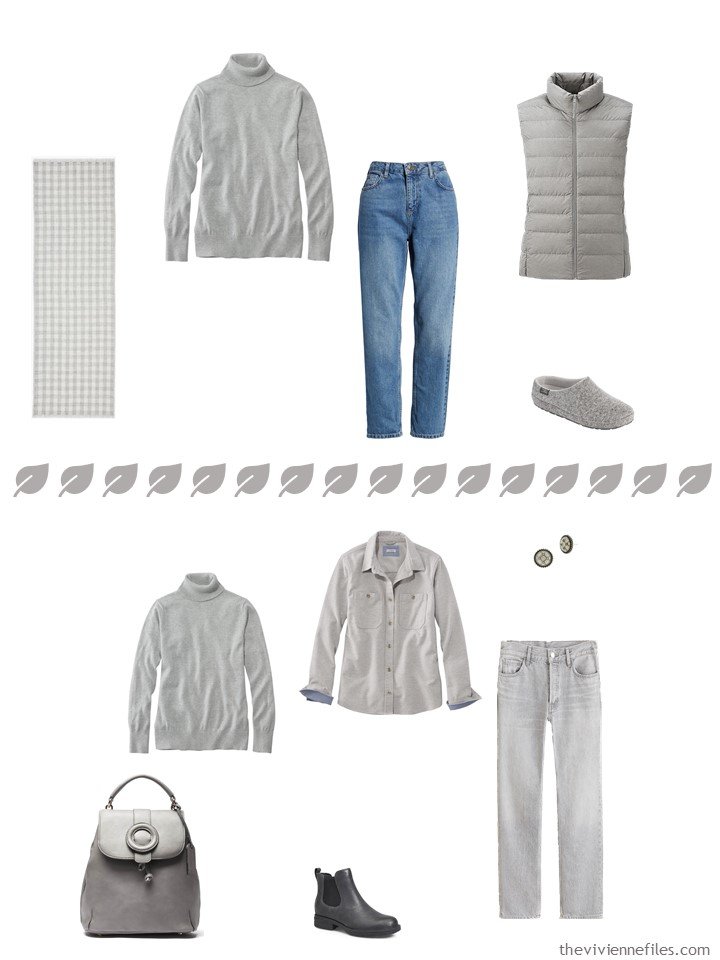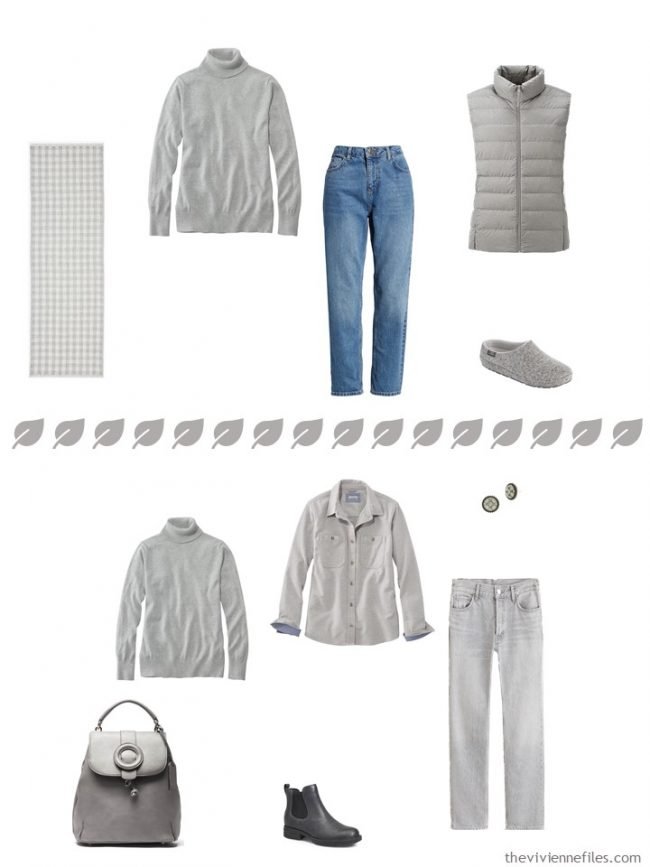 "You'll be here alone while I'm at work; you can walk all over the grounds, or just sit by the fireplace and read… We can worry about dinner when I get home!"
Sounds heavenly, doesn't it?
love,
Janice