October 26, 2018
She's a mystery. Not to herself, of course, but most people who don't get to know her really well are fascinated and intrigued by her quiet, circumspect demeanor. Back in January she traveled to somewhere warmer, and packed the most unusual (but efficient!) assortment of clothes… When she had another trip in April, she packed a stunning combination of olive and grey, with ochre and pink accents! She finally had a break in July and went to a couple of baseball games… She certainly has her own preferences and tastes, eh?
Her very distinctive color palette is taken from her favorite painting. It's dark, a bit somber, but quite lovely, all at the same time…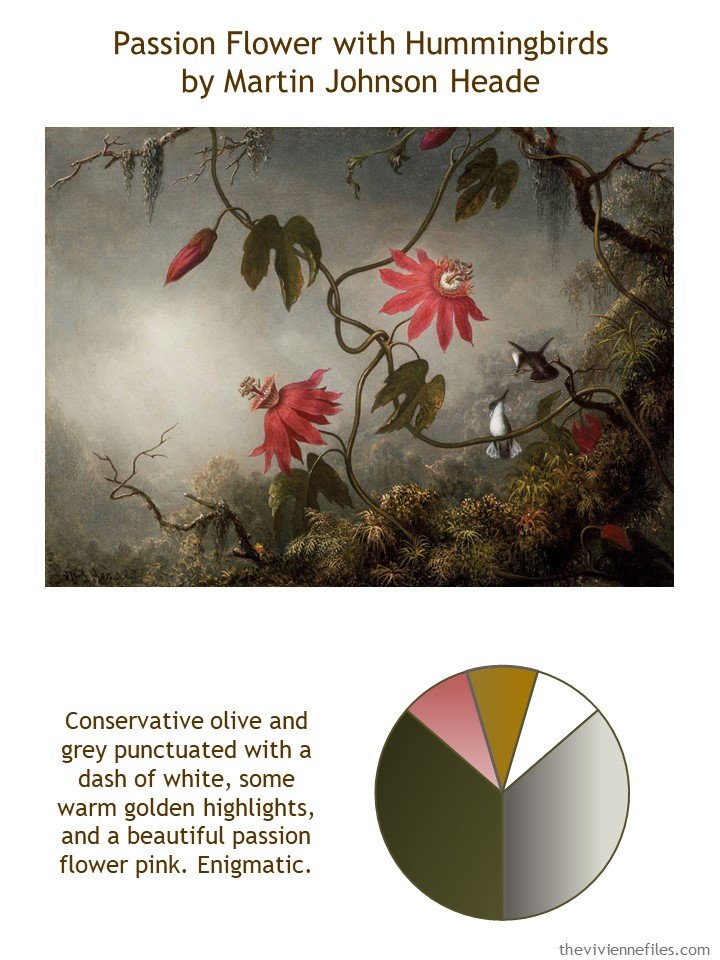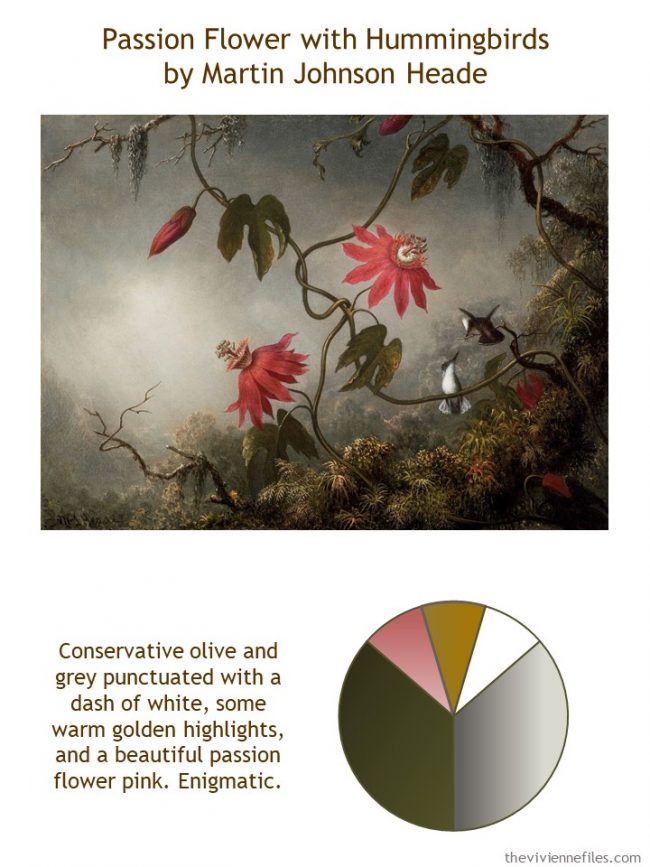 I don't know where she's going for this trip – I seldom know where she's going! But I have my suspicions that this is not a business trip… For one thing, she's softened up her choice of pink… and things are looking a bit romantic? Maybe?
Or maybe she is traveling for business, and is just going to startle them by changing up her usual look with just a touch of softness…
Whatever her plans are, this is a pretty versatile wardrobe!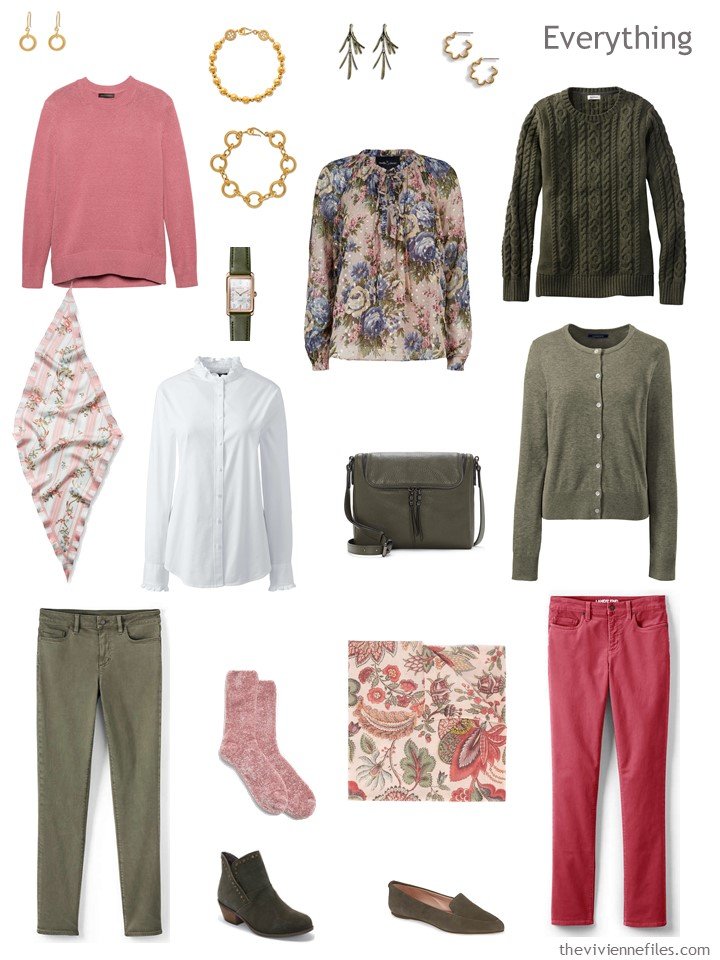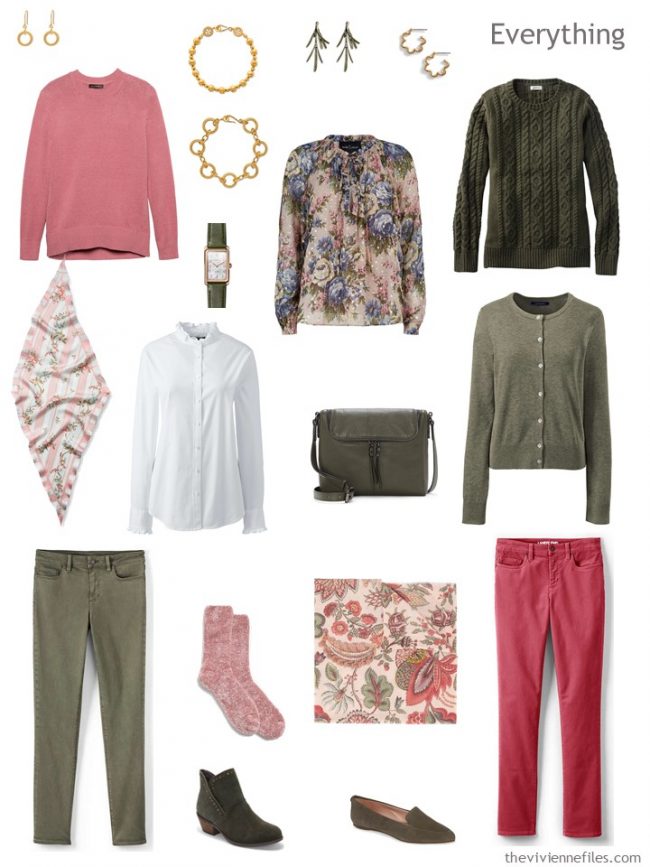 Clearly, while she's not going out to fancy dinners, or to the symphony, she still has lots of options to look either classically simple, or just a touch feminine: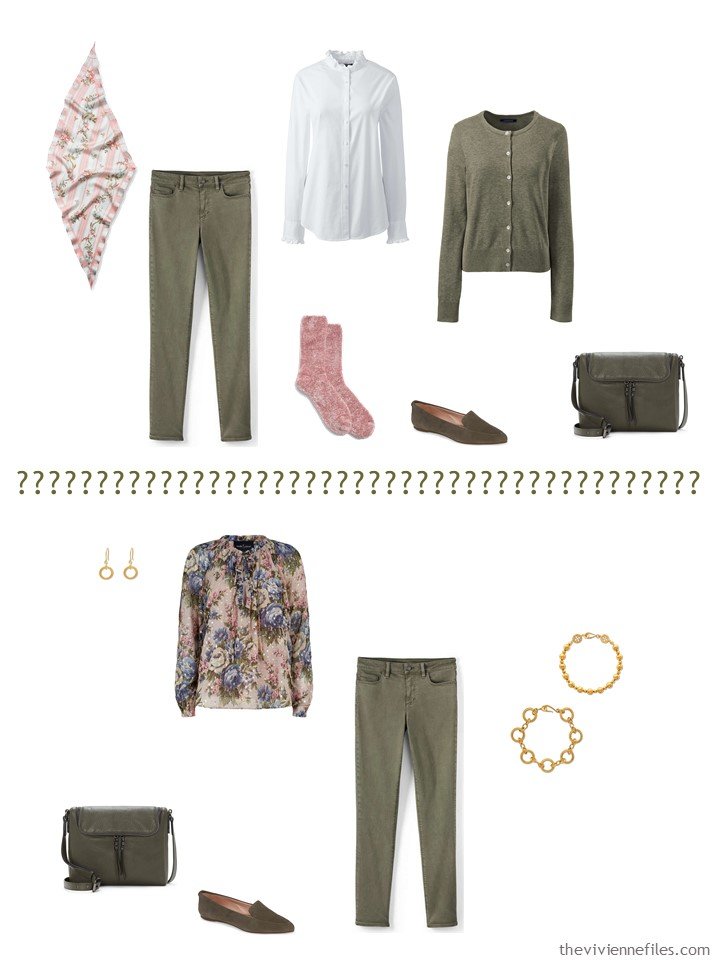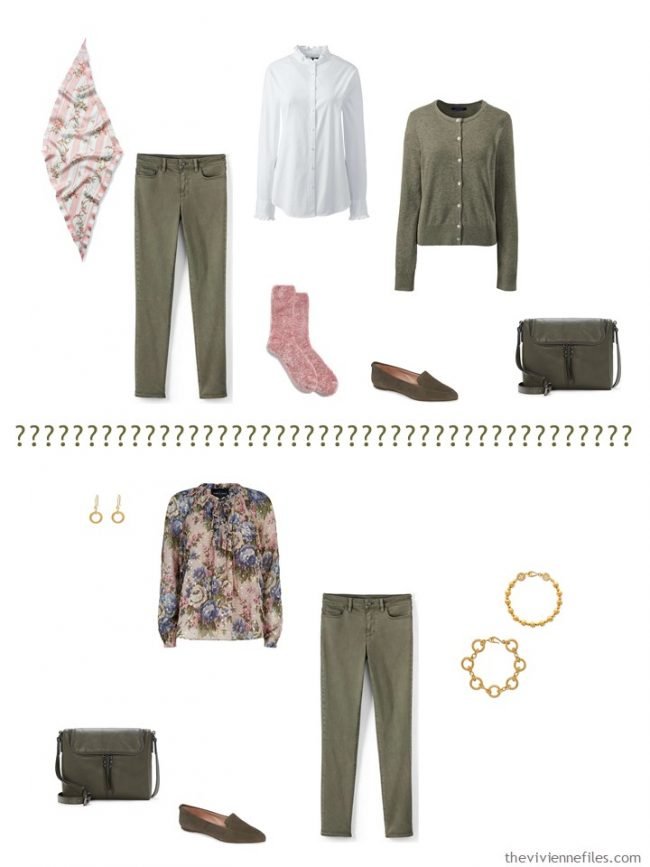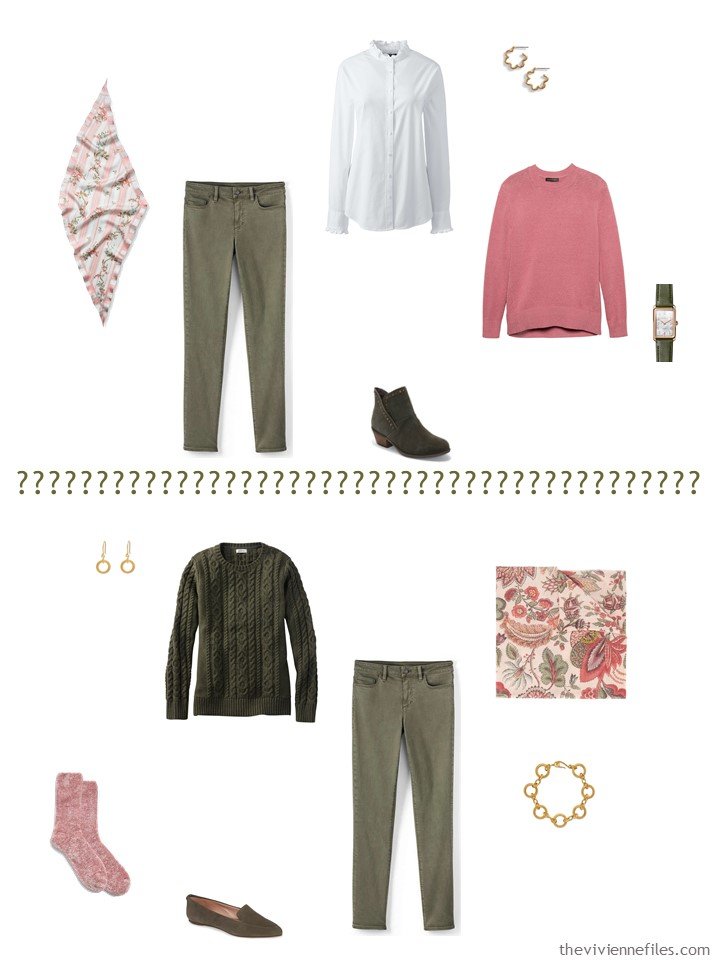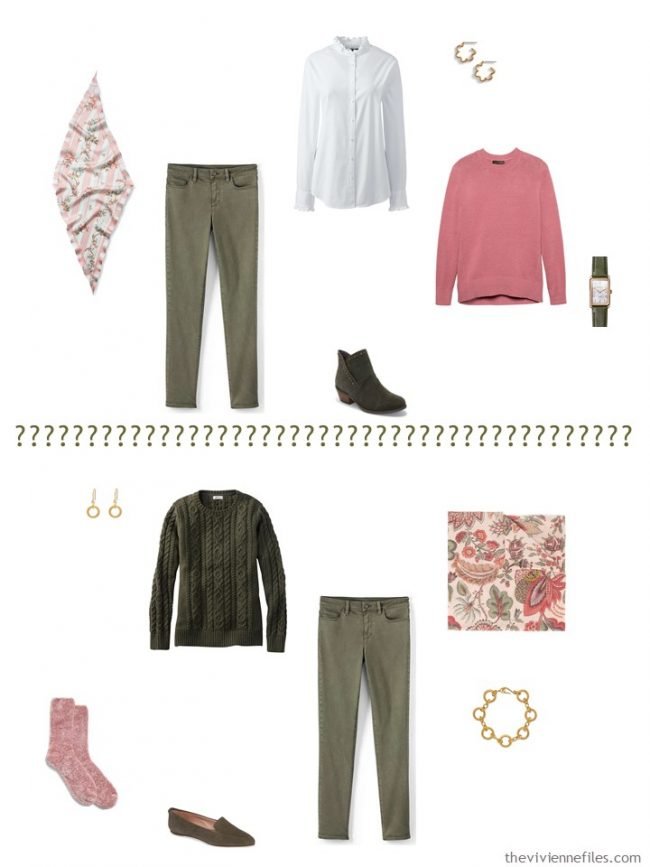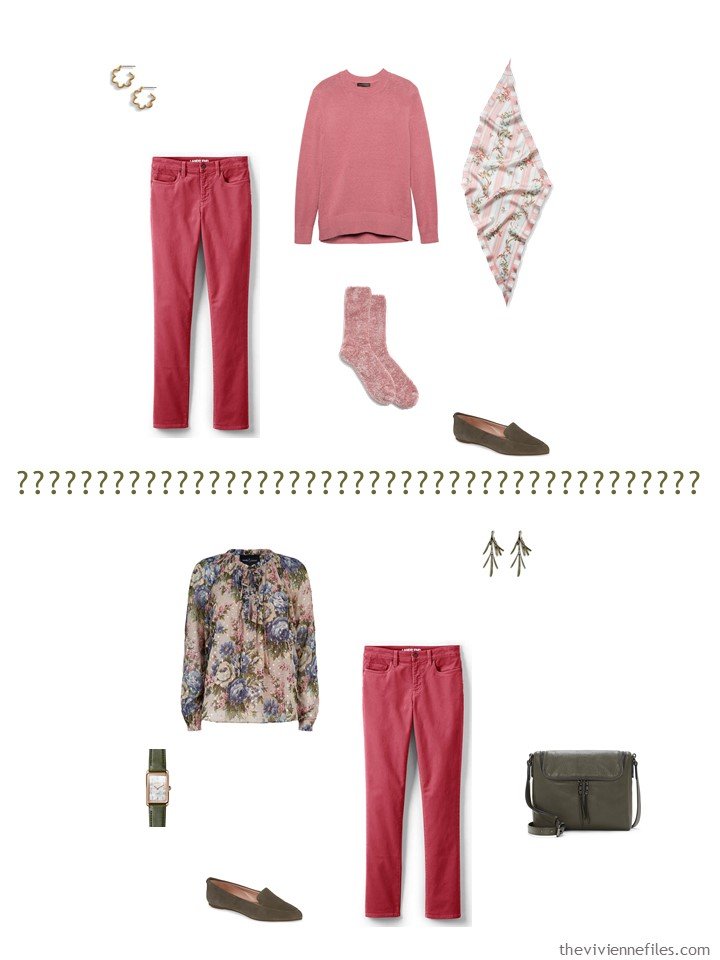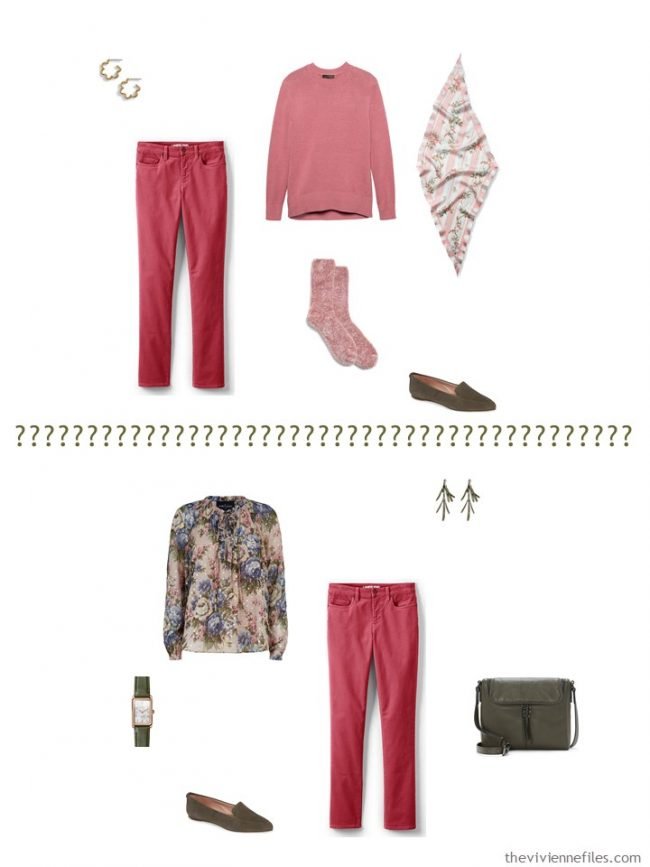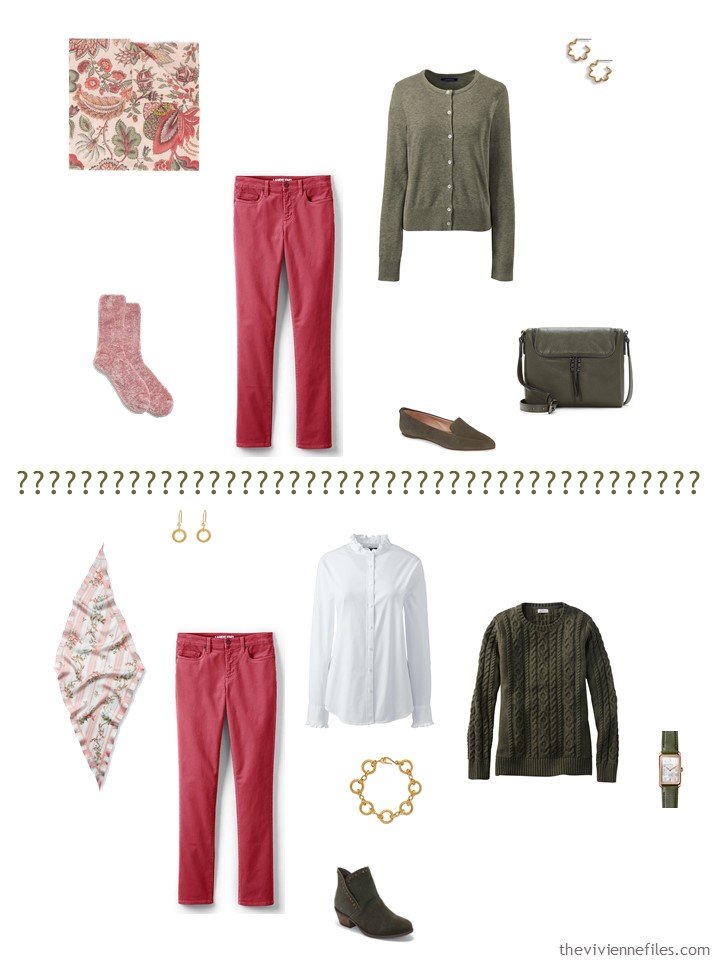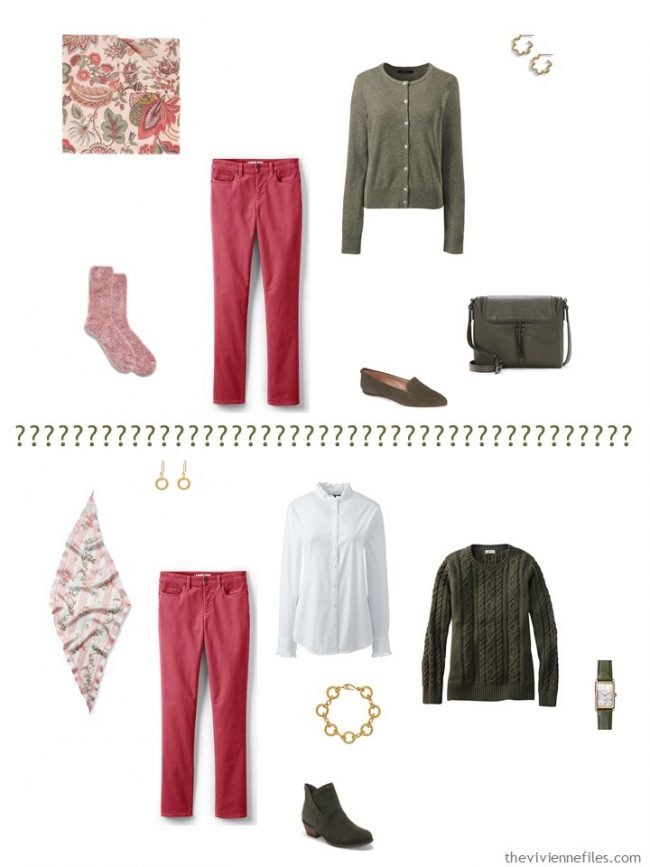 I would love to be a woman of great mystery, but I'd have to quit hugging everyone in sight first…
sigh…
love,
Janice