July 13, 2018
Remember our quiet heroine, with the very distinctive olive, grey, gold and coral wardrobe? We first met her in January, and then again in April…
She's going into the city for a couple of days! Nobody seems to understand, but she wants to go to a couple of baseball games…
This is her inspiration, and her signature color palette: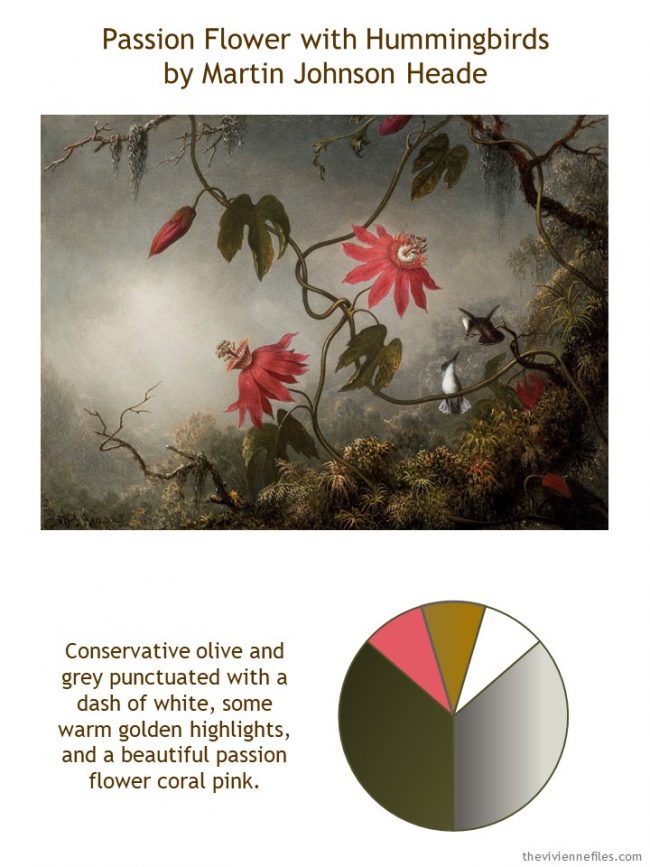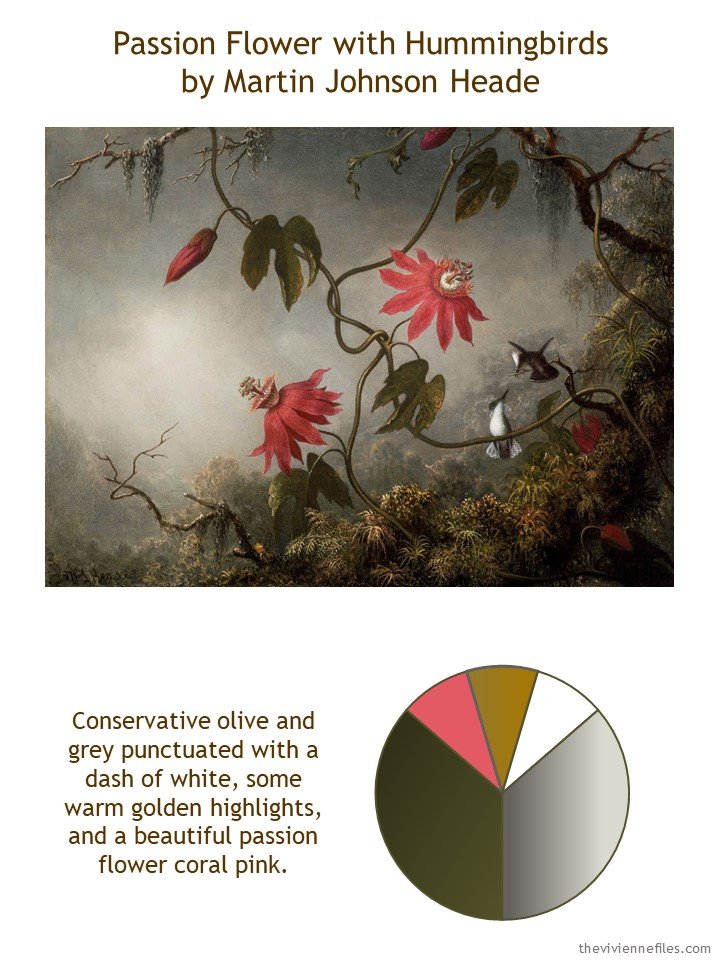 She's going to take the train into the city on Friday evening, and probably eat some room service… It's a very short vacation, but a vacation nonetheless!
She doesn't need to pack much; she will need clothes for the ballgames, and something nice to wear to dinner on Saturday night:
When she gets to her hotel, she unpacks and hangs things up, and takes just a moment to admire her travel wardrobe. There's something very satisfying about having exactly what you need – no more, no less.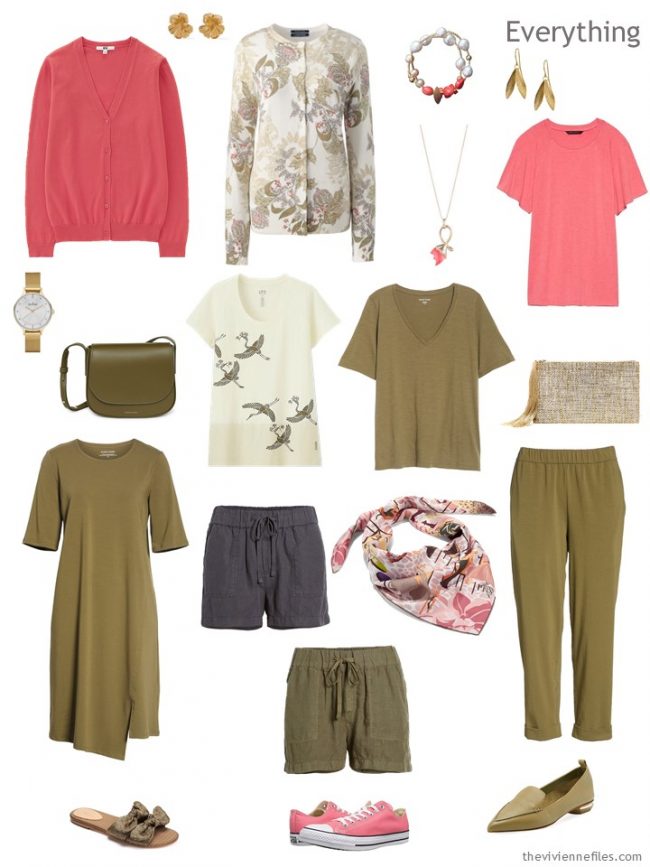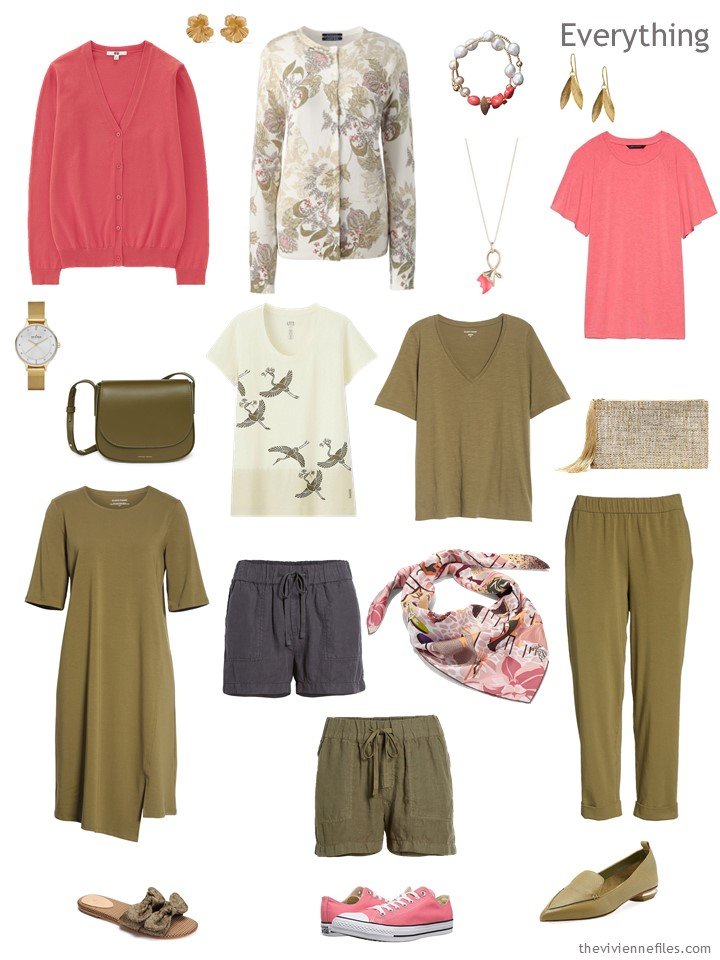 Saturday morning she's going to walk to the ball park, and grab some breakfast along the way. A hot dog during the game will tide her over until her special dinner. She read for days to find the perfect restaurant – and yes, she's going to dinner alone!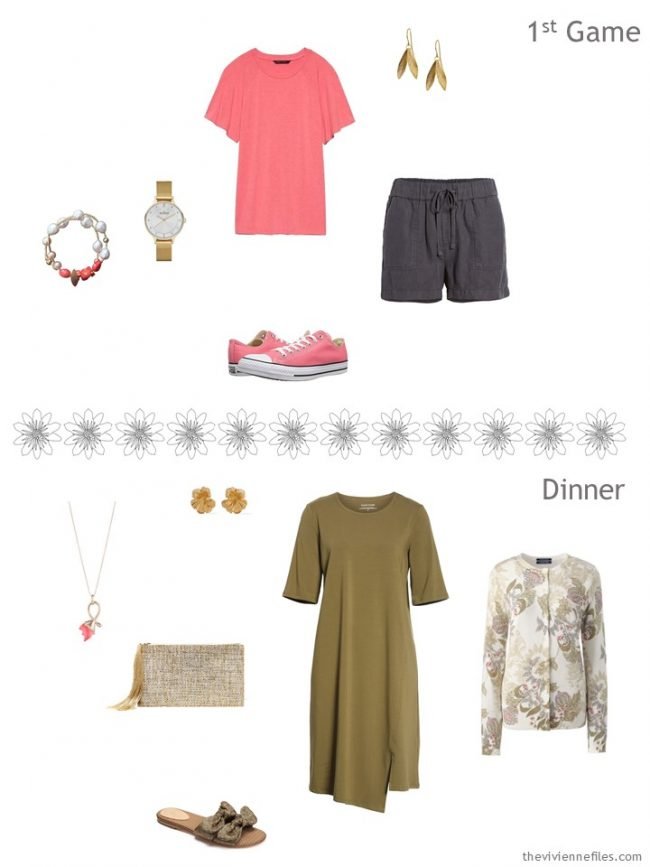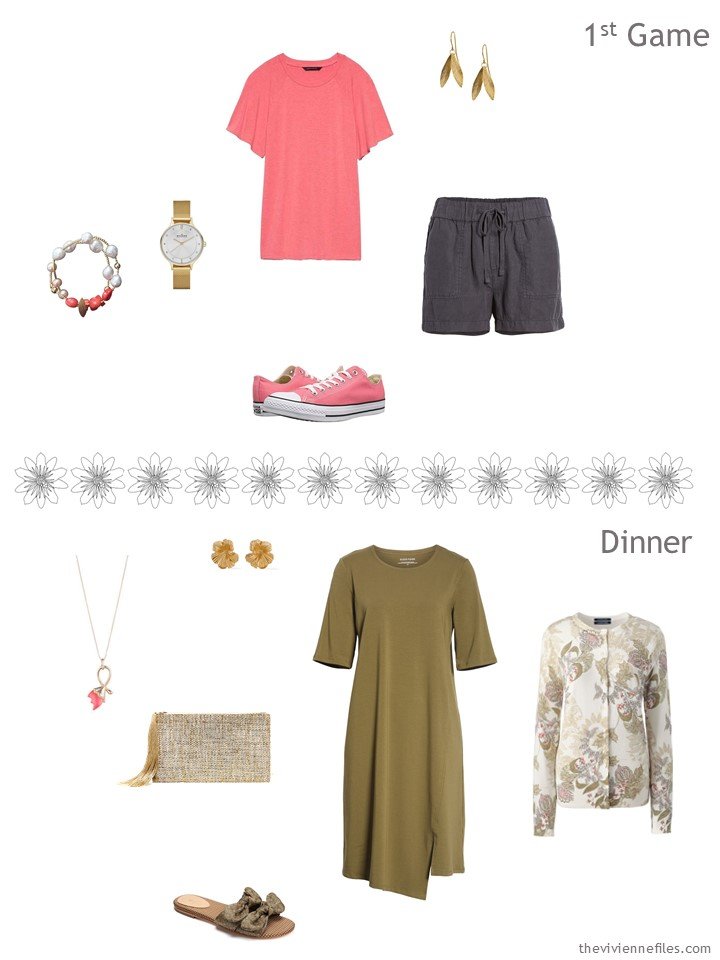 She's going to the game on Sunday, and then find a place to change into long pants for the trip home. There's something kind of nice about getting out of sweaty shorts!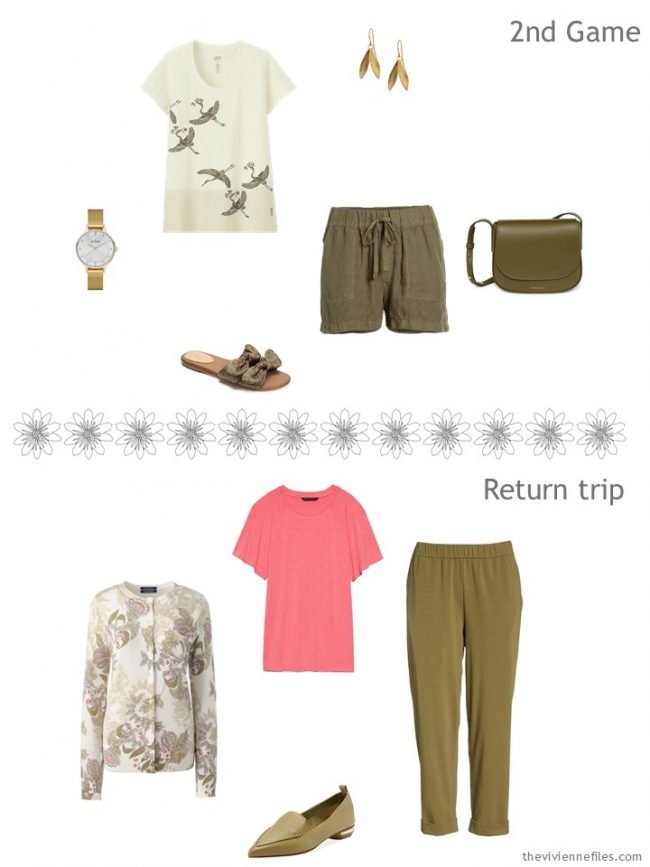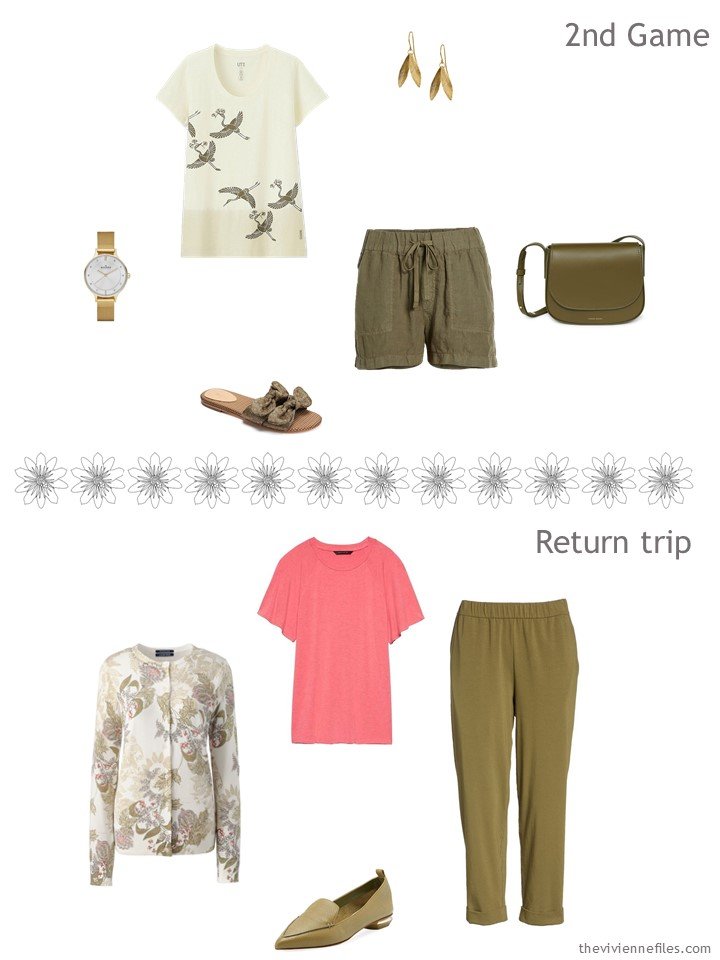 She's an enigmatic figure, sitting in the stands, keeping score, sipping a beer…
love,
Janice