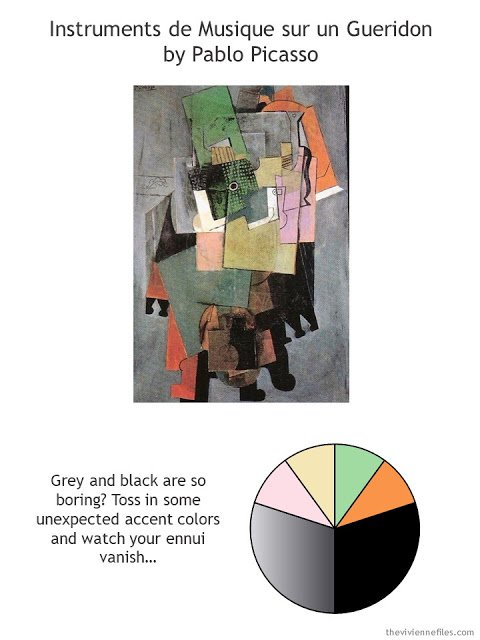 This is what she packed for that very successful adventure:
Now, she's been chosen to go meet the client with whom they have the most problems. Recurring, SERIOUS problems… She's ready! For the first meeting, with management, she's making things clear, in black and white!
After the first day, she's going to tone it down a notch or two, and use a softer approach when she's meeting with the staff.
She knows that it's breaking the rules to pack 5 pieces instead of 4 for a 2 day trip. Well, there aren't really any rules…And she knows that packing clothes that don't work terribly well with her travel outfit is ALSO breaking the rules. She just doesn't care; doing her own thing has served her well, so far!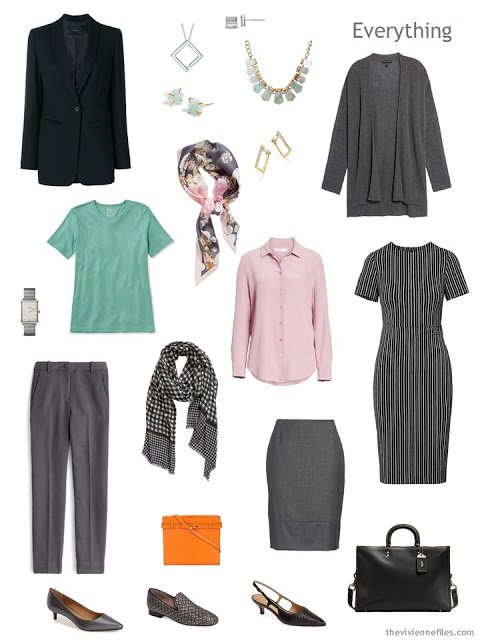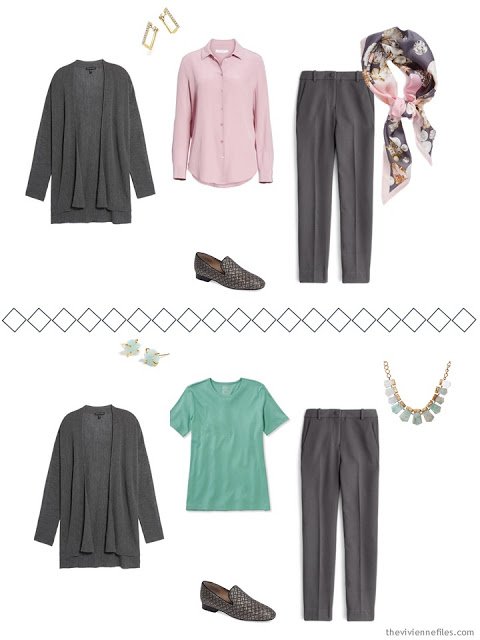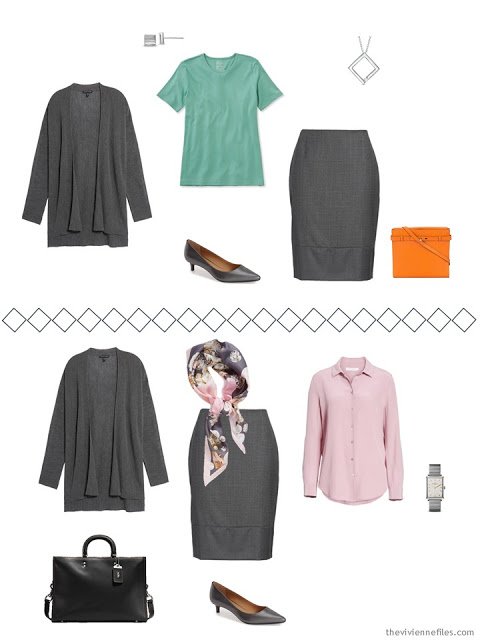 Her co-workers were stunned to see her with a floral scarf! They should look more closely… there are hard, cold, faceted gems included in the pattern… The Diamond Fist in the Floral Glove…
love,
Janice