November 2, 2018
The purchase of a serious cold-weather coat is not something to be taken lightly! First up, a ton of people will see your coat – far more (at least in a city) than will ever see anything else you wear. And of course, coats can be expensive, so you don't want to flounder around through 2 or 3 of them to get what you really like…
To clarify what's going on here, for newer readers: I started back in January by choosing six Hermes scarves, and then assembled six similar, but different, outfits – one each to "go with" each of the scarves. Each month, on or around the 1st of the month, I add another outfit, and we continue to evaluate how each wardrobe progresses.
The little square up in the top left corner of these images is that original scarf; they're not really intended to be worn with these winter coats, but most of them could be. I don't think that even I could figure out a way to wear both scarves. Hmm…
The obvious coat for this scarf and capsule would certainly be black, so I decided to ignore the obvious and go for something that would be a delight to wear on dark, grey days!
I'm not putting the new coats into the wardrobe, because the coats don't have to strictly interchange with anything else. But I am including the accessories on the burgeoning page of accessories for each of these capsules!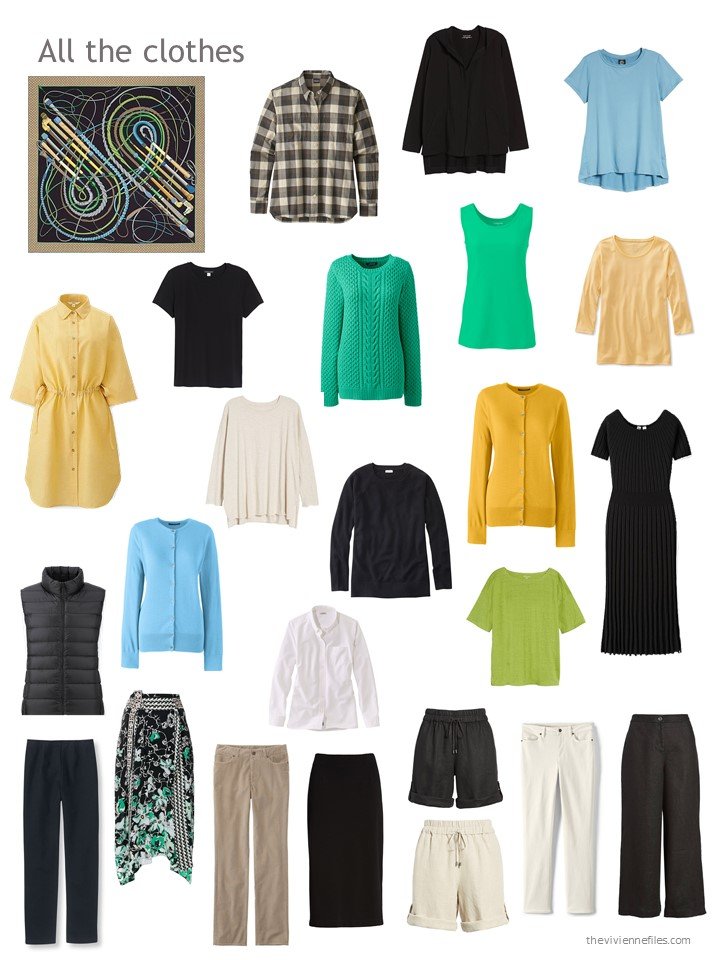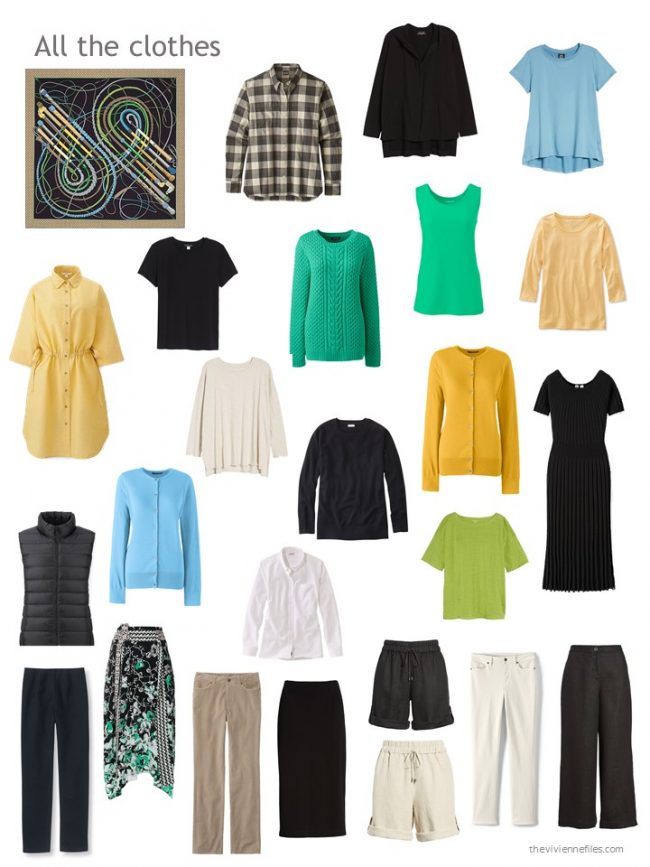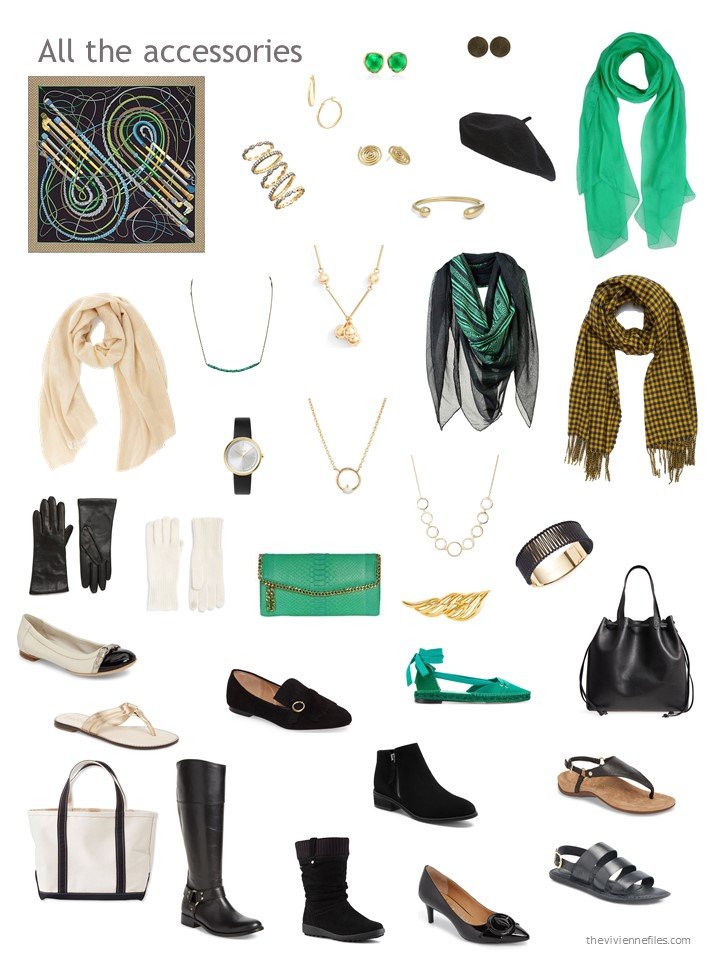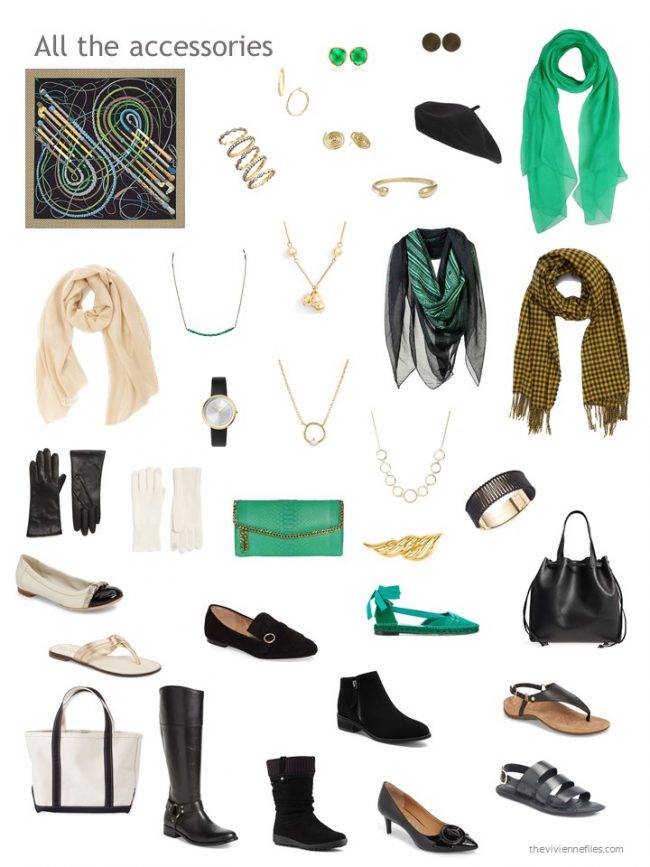 The addition of your heavy coat and accessories to your wardrobes doesn't bring a lot of new options – but you've got a new scarf, which can always be useful… (and you could rock your beret with other outfits, I suspect)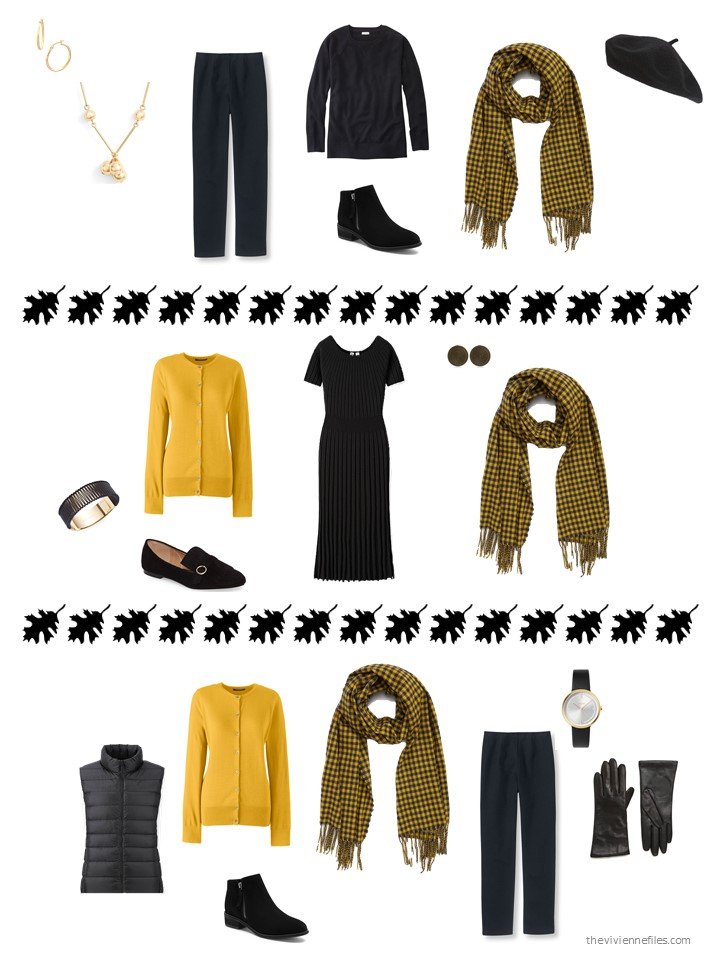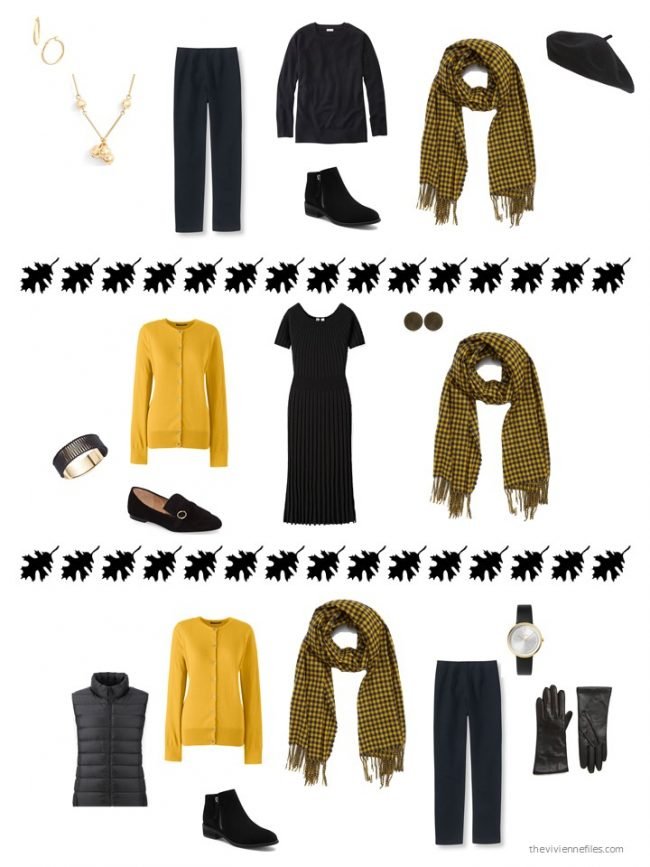 This next wardrobe seems like it would be a cheery comfort on these oh-so-dark days… Does it shake your comfort zone a little bit to mix shades of pink?
This wardrobe just feels like it would flatter one's winter complexion: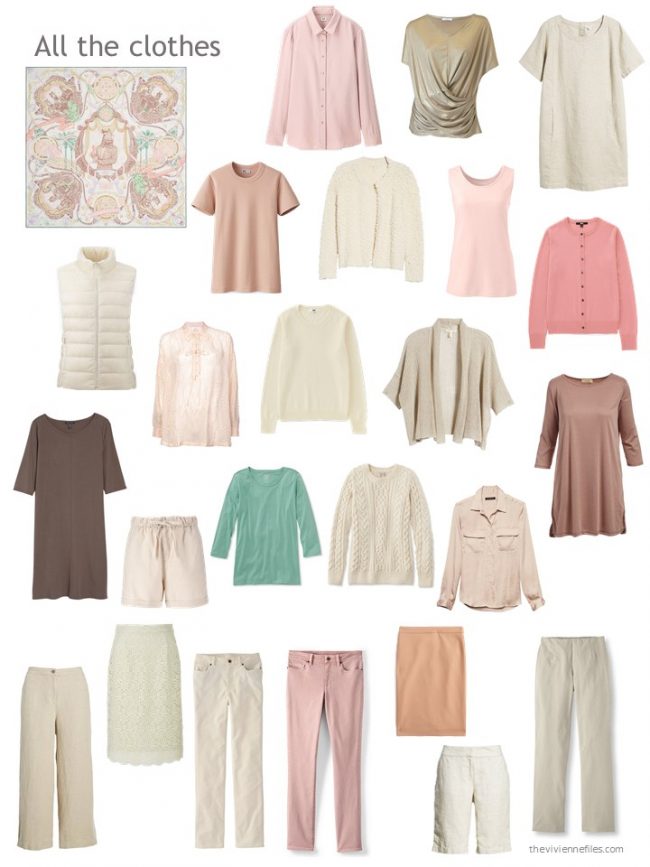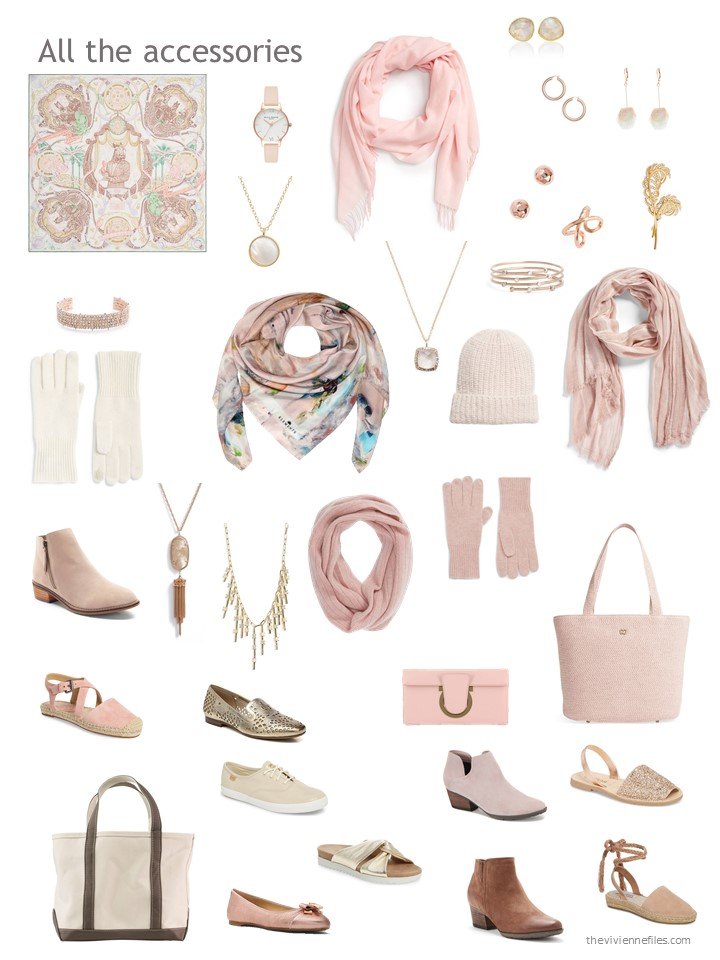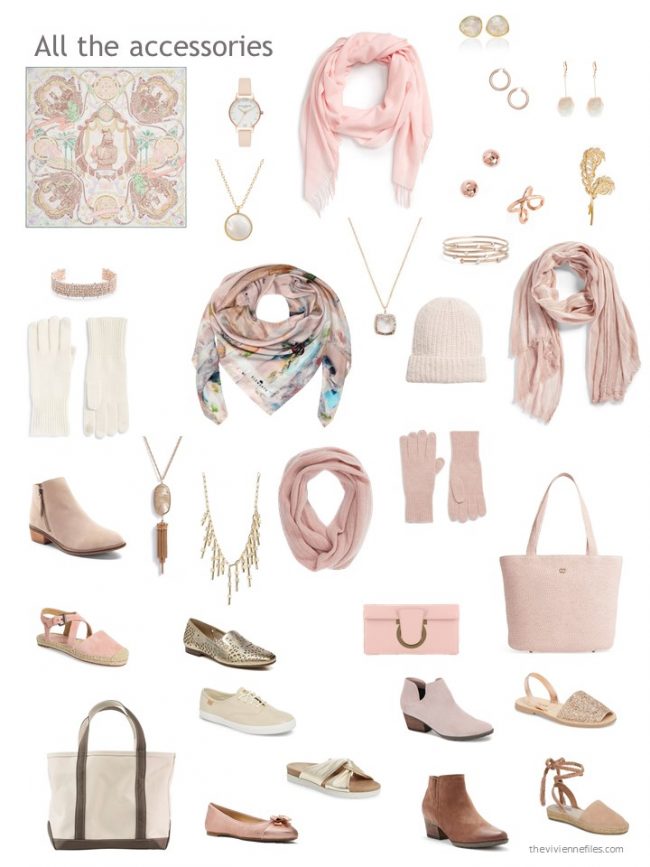 Another pink scarf is never a bad idea in this wardrobe!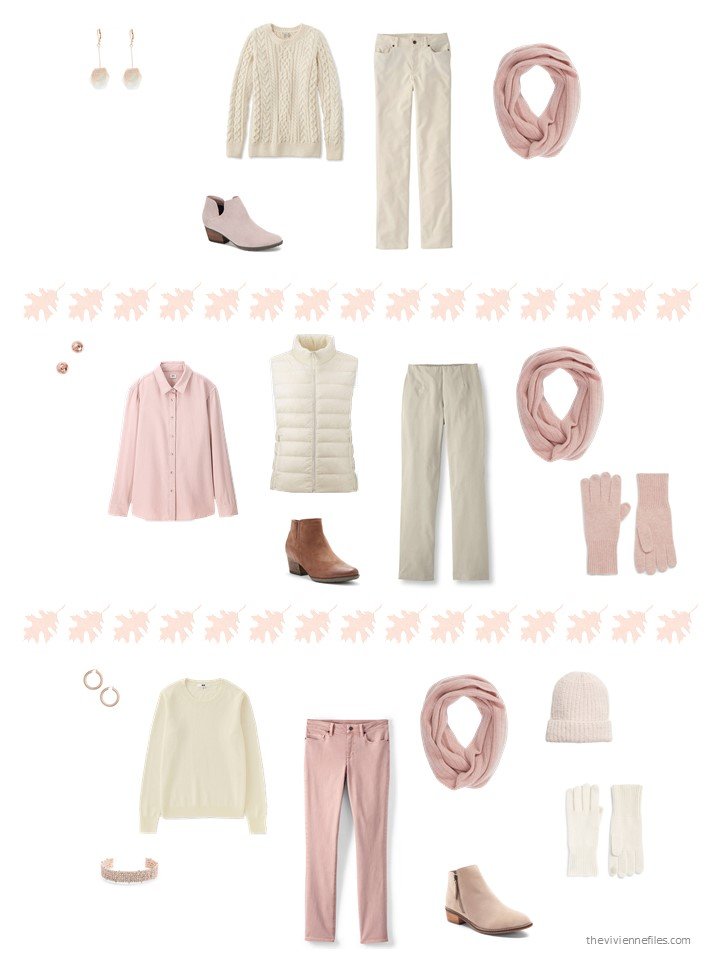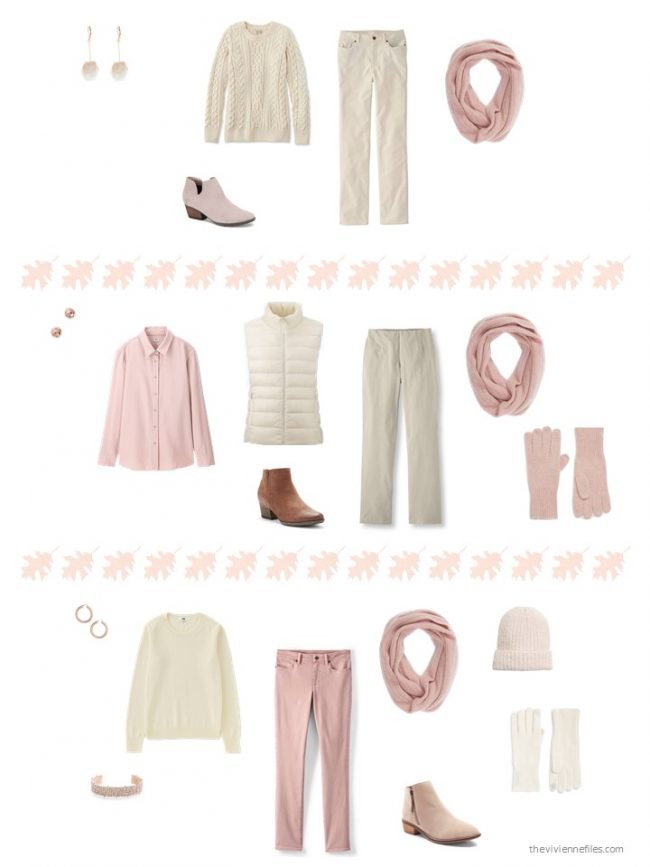 This wardrobe could easily accommodate a navy or grey coat, but I thought I would imagine that this heroine doesn't live in the coldest imaginable climate; a lighter jacket and waterproof boots might get her through the winter just fine (well, a floral hat never hurts!):
Such an easy wardrobe from which to get dressed: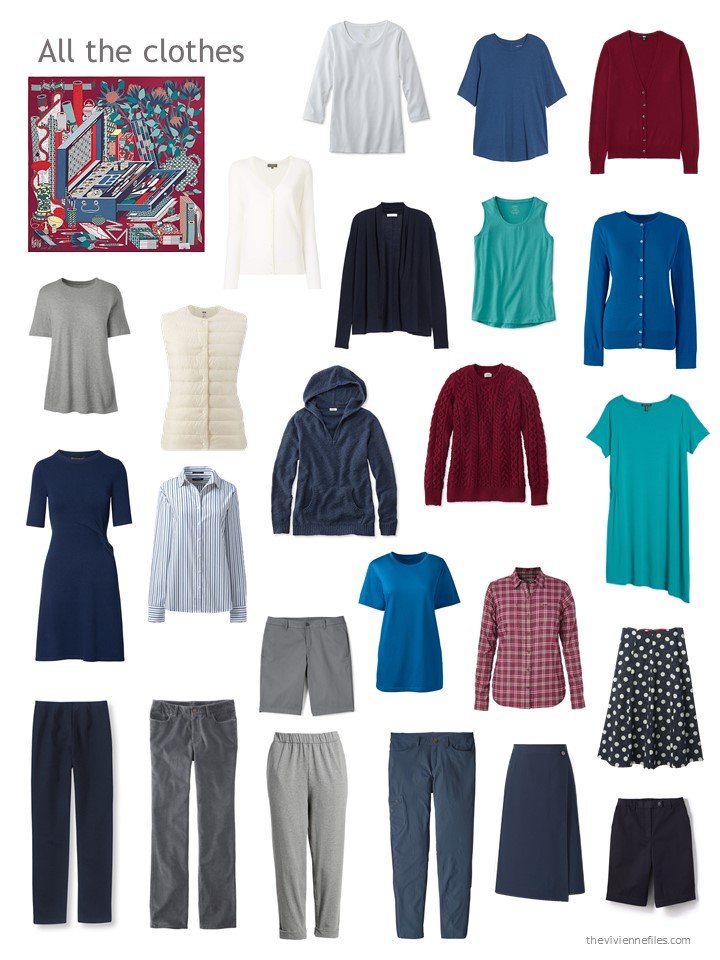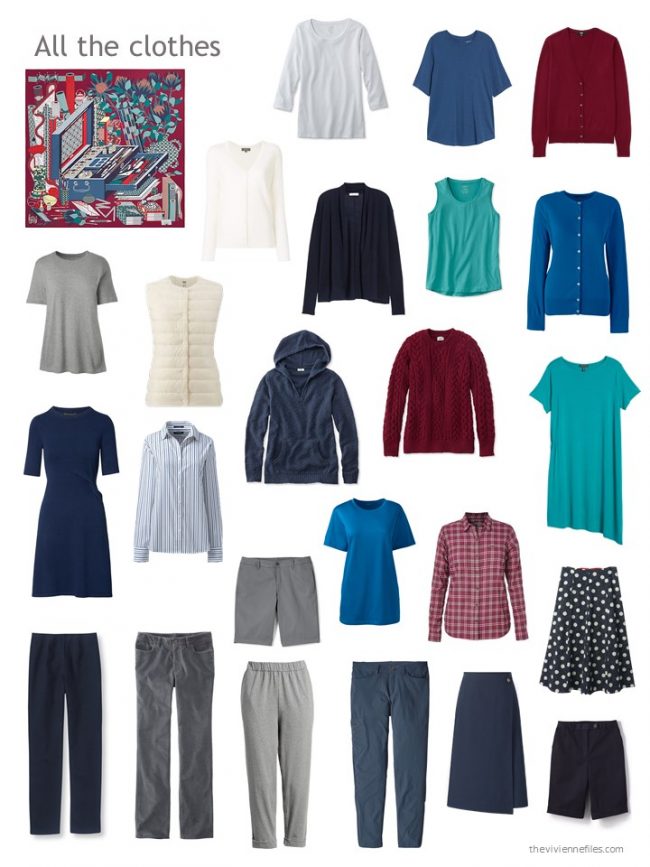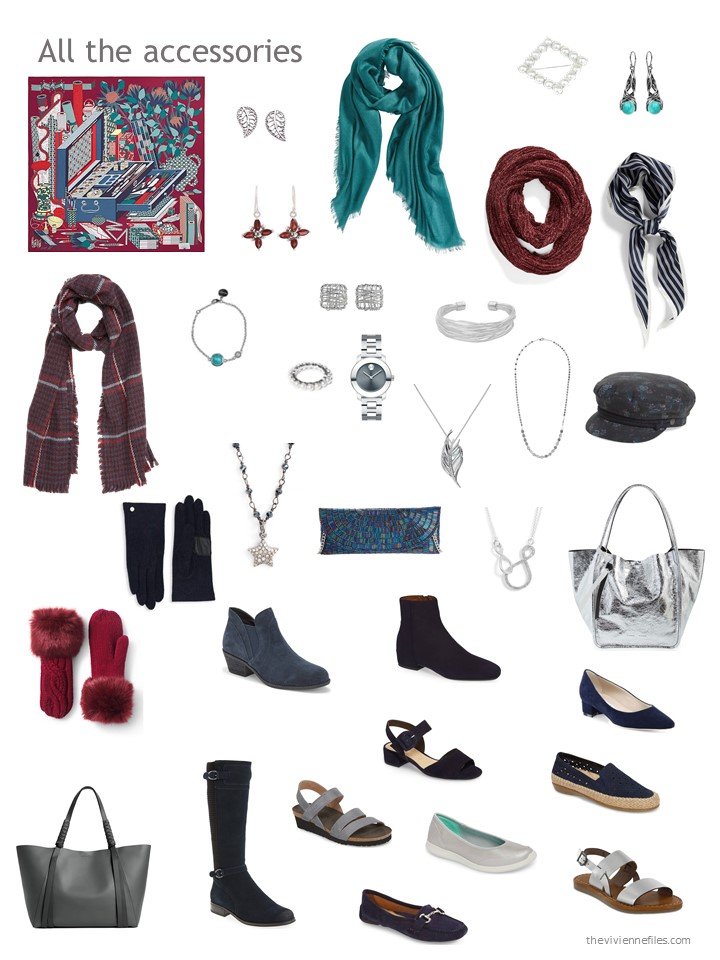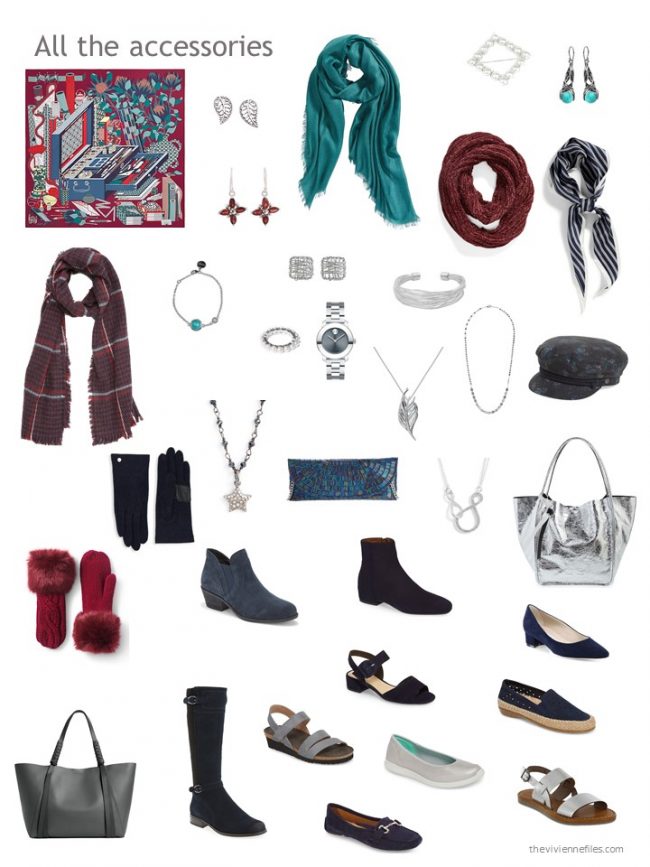 The solid scarf goes with pretty much everything in this wardrobe! It's easy to overlook the possibilities in a simple accent-colored scarf…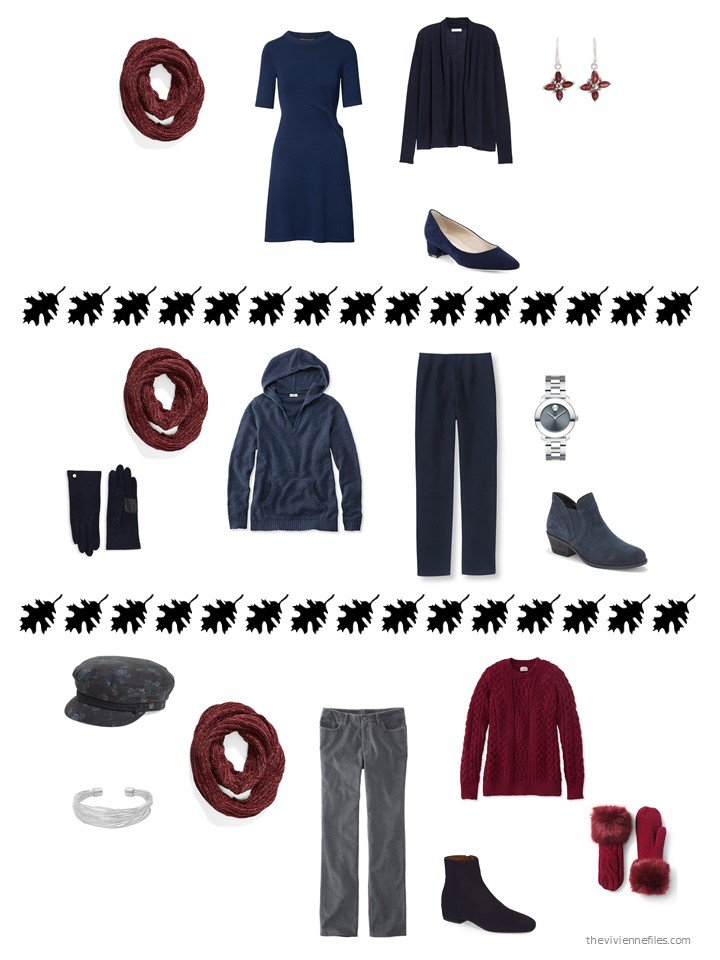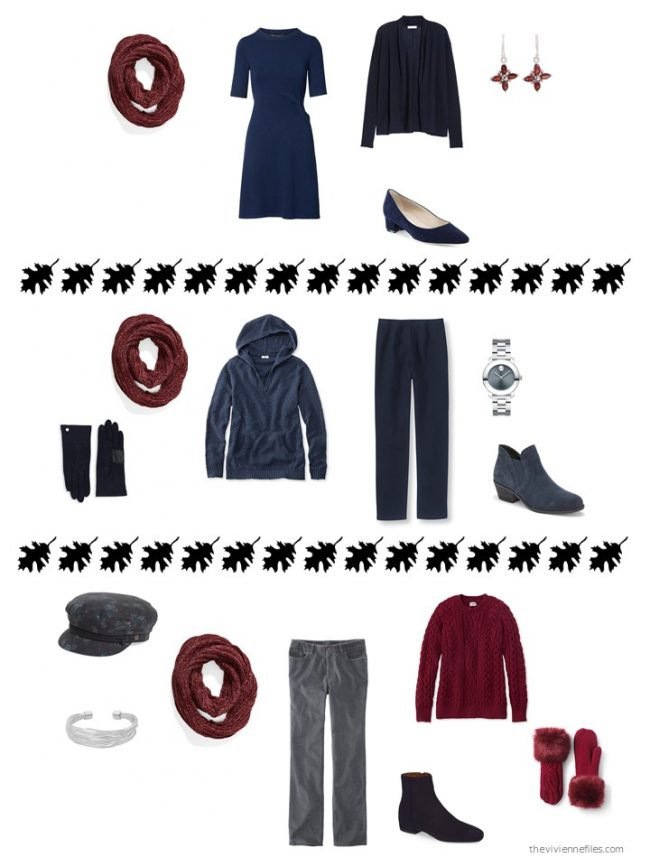 I was SO tempted to give this heroine a pink coat, but we've already got one pink coat… plus, you've got to live someplace pretty clean to make that work! (in downtown Chicago, a pretty pale coat might have dark schmutzy spots on it within an hour…)
So how about olive, with pink accents. It took AGES to find this scarf, but the perfection of pink and olive was worth the hunt!
This wardrobe is unusual, but still manages to convey a specific mood, and to give this mythical heroine lots of options!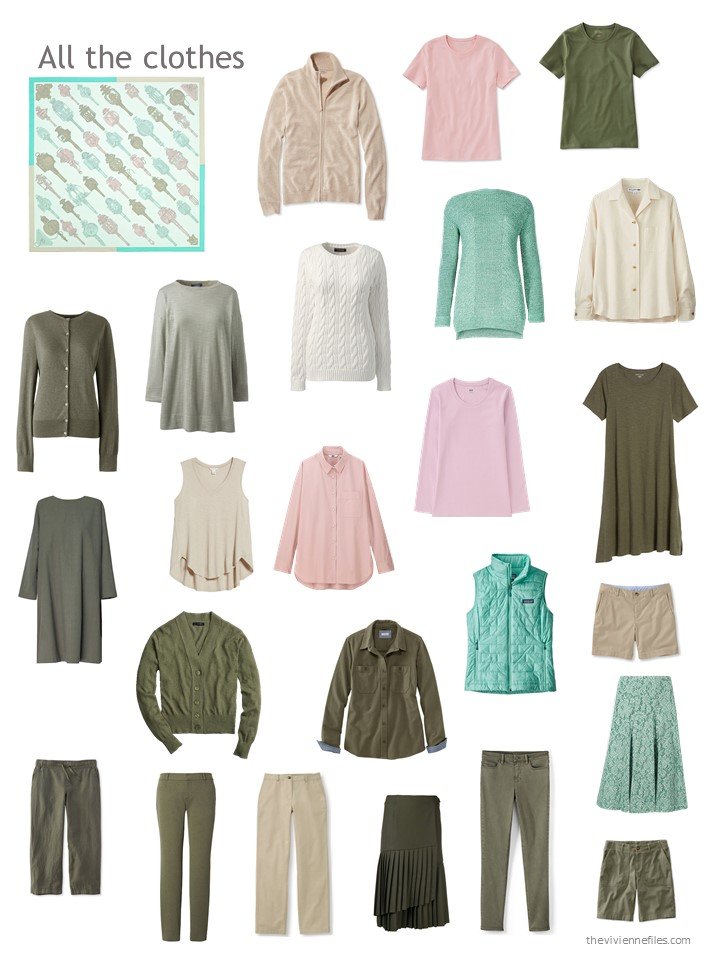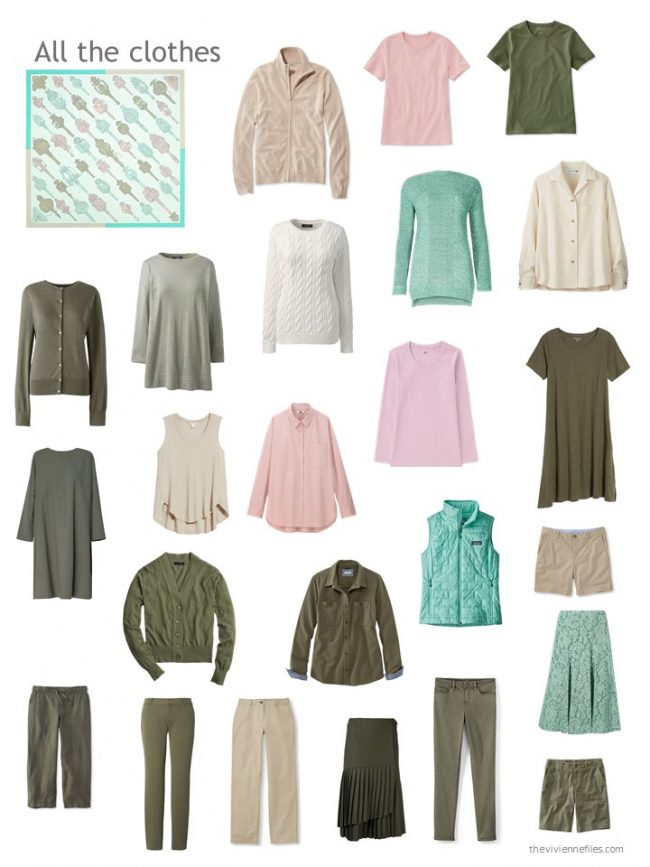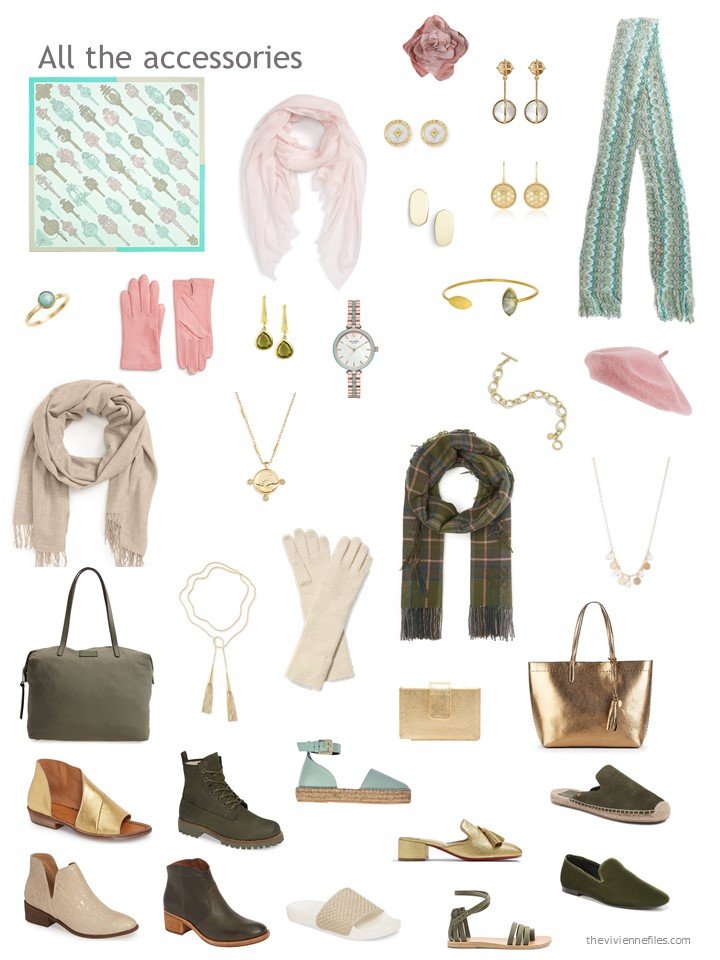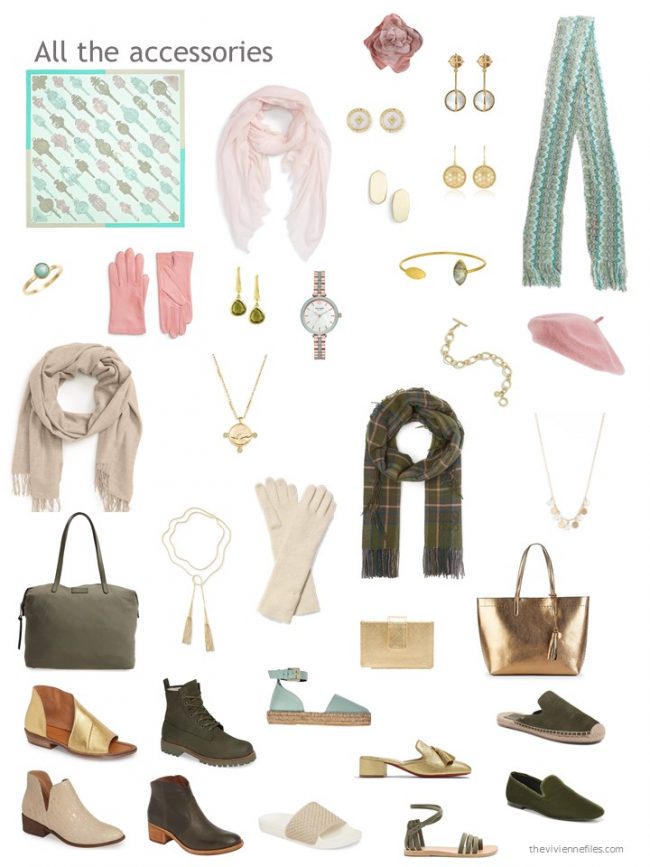 The joy of finding a scarf that includes multiple colors from your wardrobe (aside from just general feelings of gratification for having been patient) is that you can pull together outfits with just the addition of said scarf. This makes getting dressed even easier!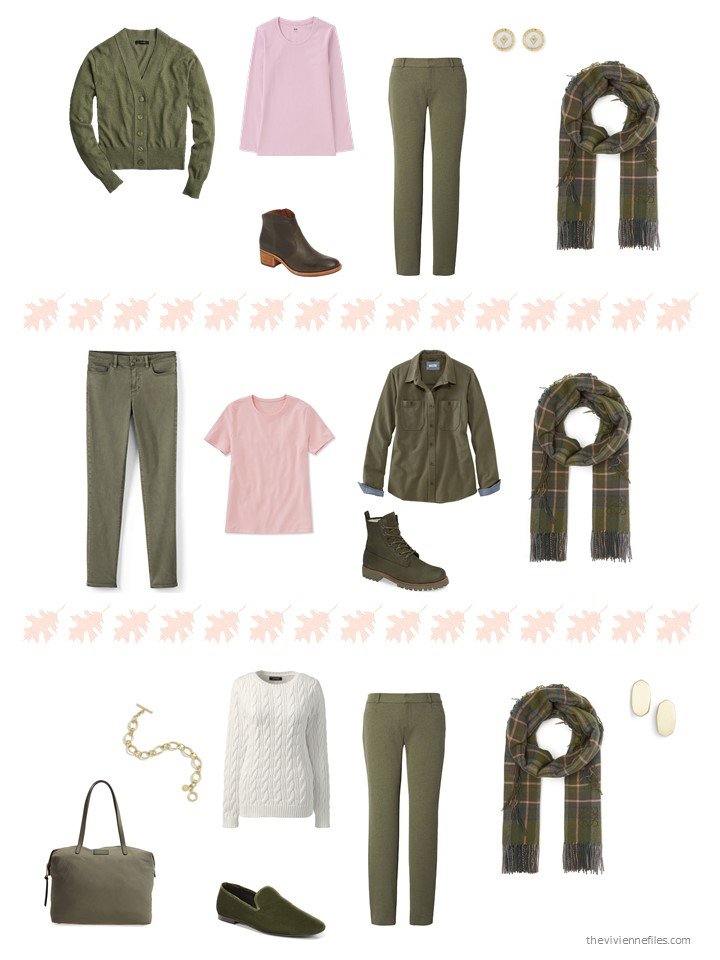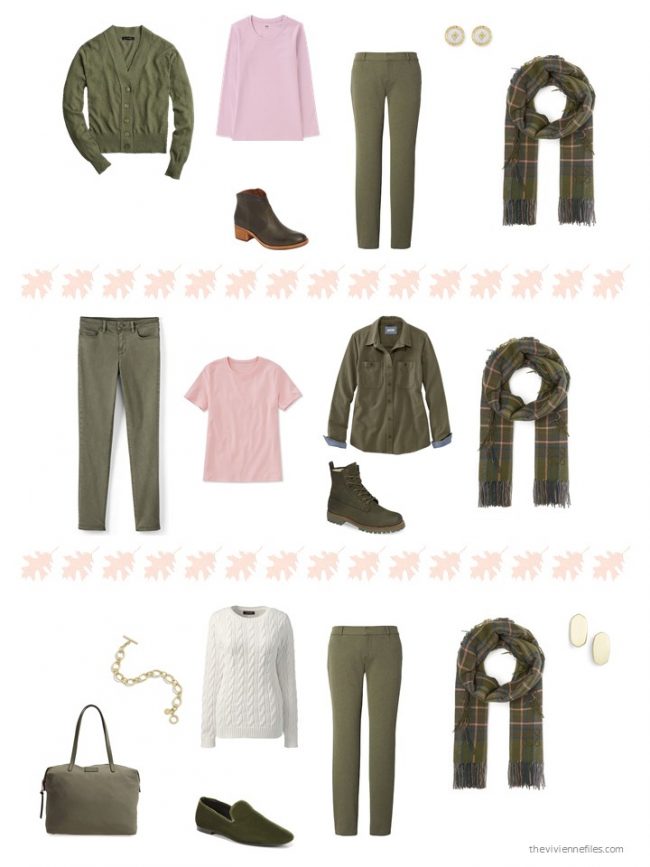 I'm madly smitten with this coat… sigh…
This wardrobe feels like it's truly "Whatever's Clean" – you would hard-pressed to put together a truly ugly outfit from these pieces: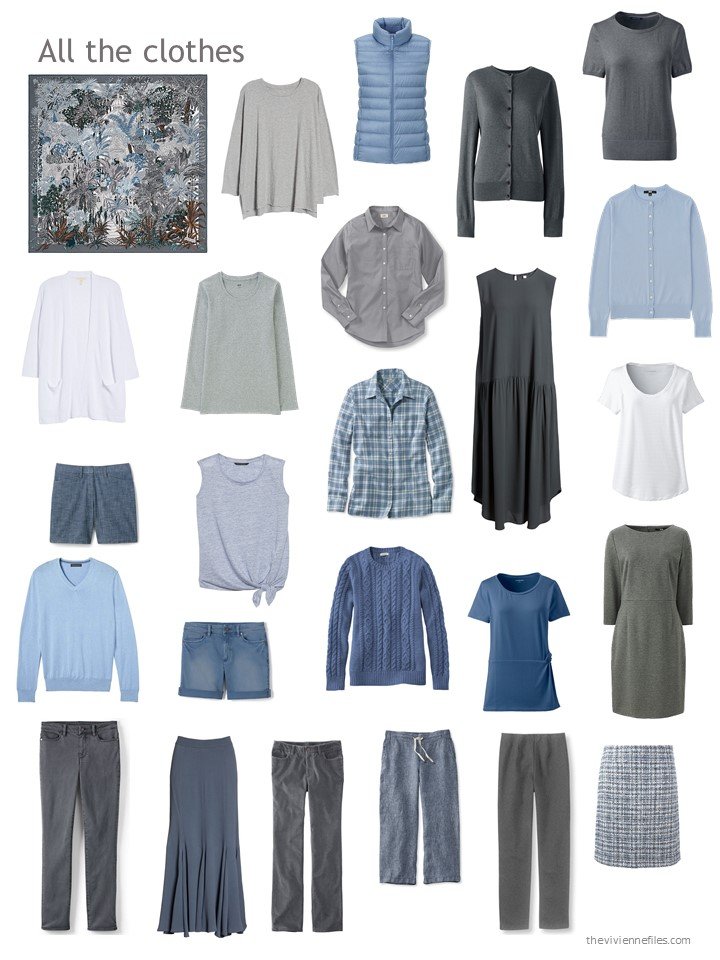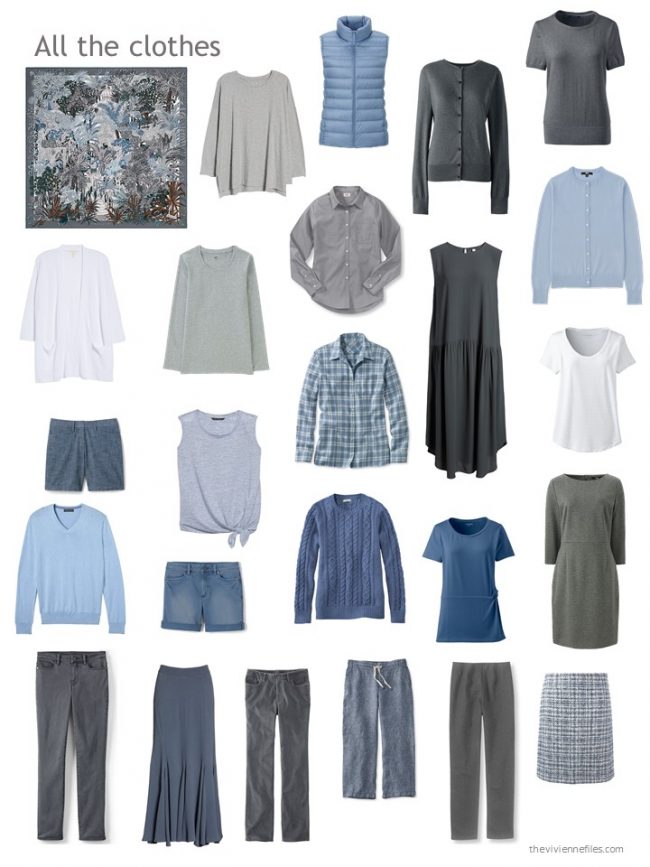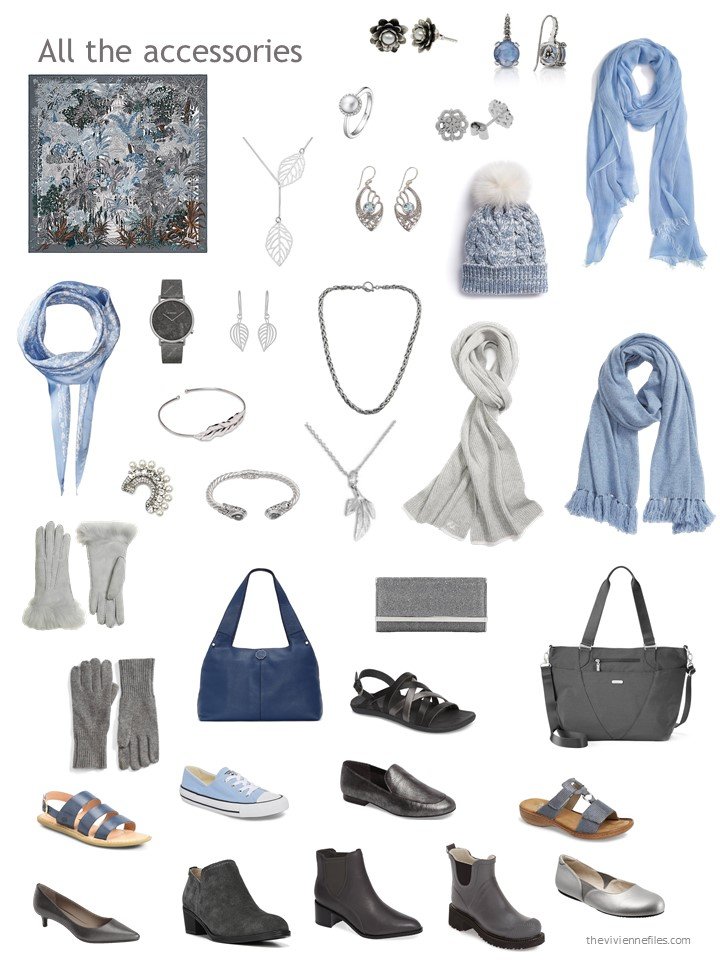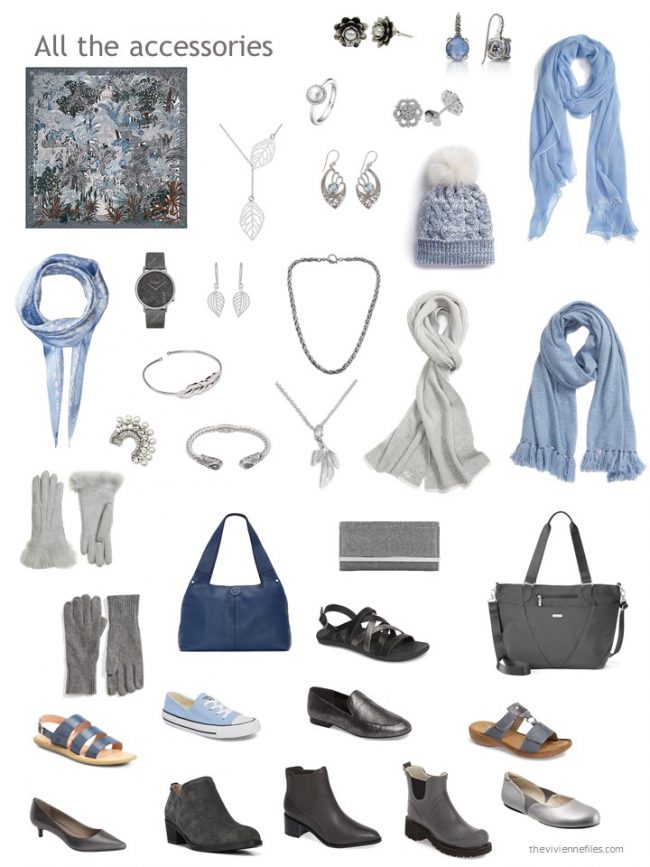 Yes, this heroine already had a soft blue scarf, but this new one is snuggly knit… Nothing might make you feel better on a cold Monday morning when you head to work!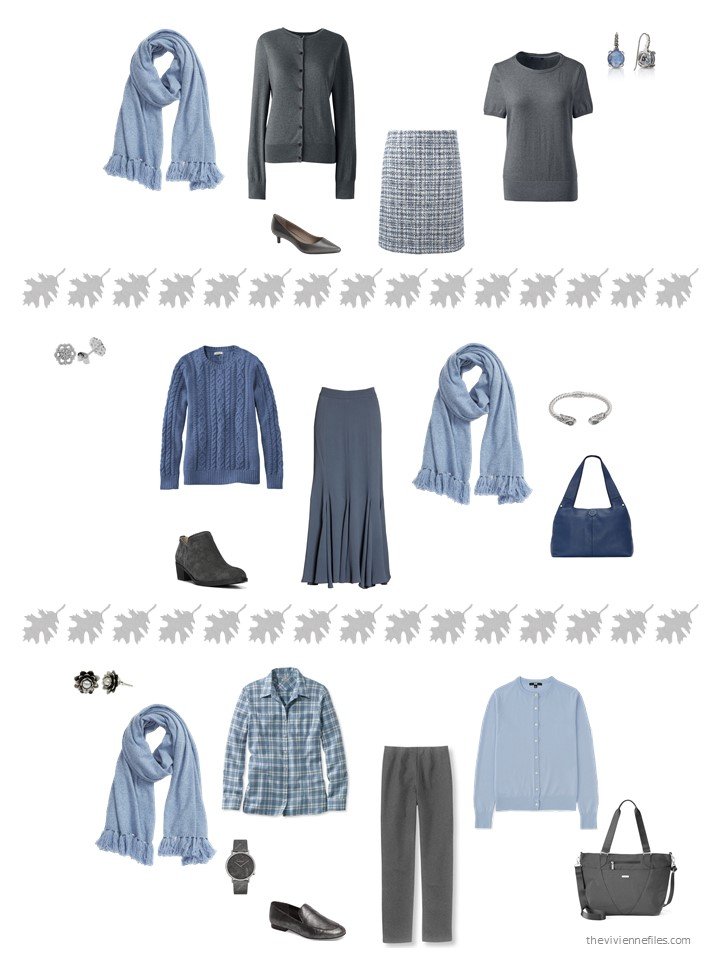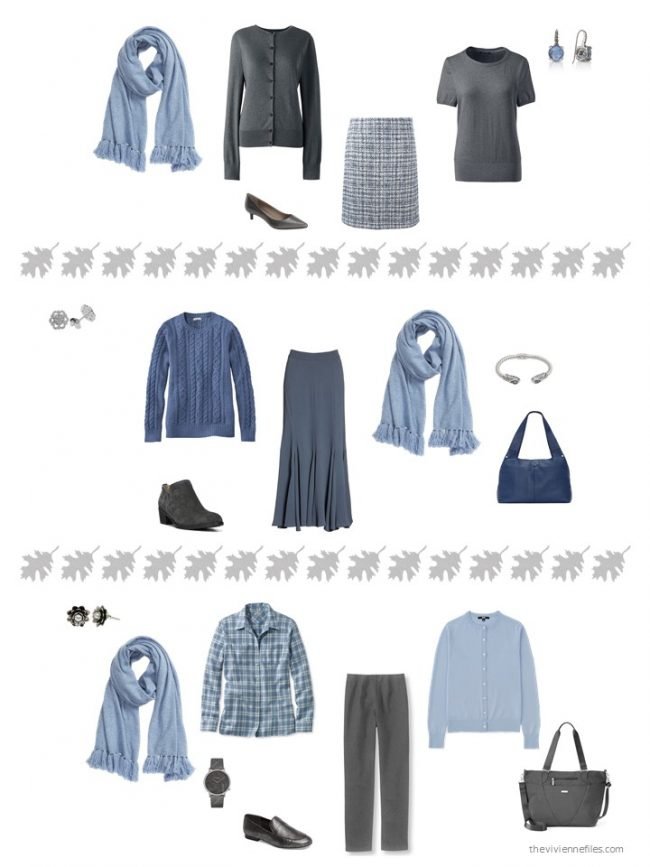 This last wardrobe always confounds me – black or brown? I'm growing to love the look of the 2 colors together, so I've quit choosing! This would be a perfect place to bring in a leopard print jacket, if that's your thing. I found a perfect brown and black boucle coat, but couldn't get a decent photograph of it… sigh…
So I'm going with a beautiful brown coat, a herringbone scarf in black and brown, and then a mix of black and brown accessories! Why not?
Yes, you've seen these boots before. I just wore a pair of them all over Boston for 3 days, and I can vouch for both their comfort and their water resistance. I didn't actually wade through puddles, but it was very damp and splashy, and I stayed nice and dry.
Another unexpected wardrobe: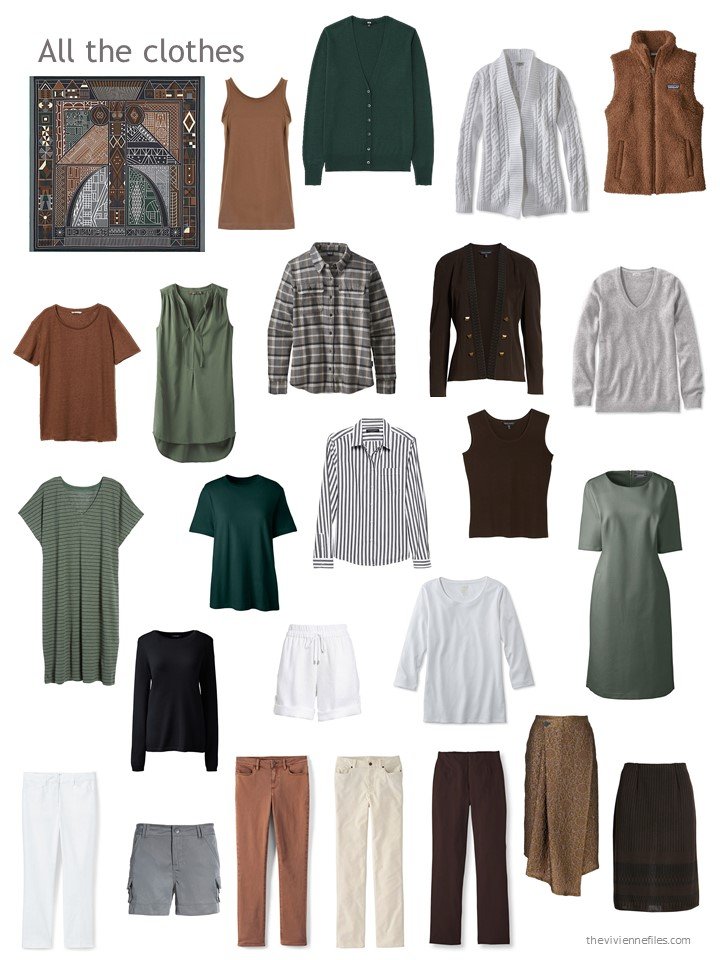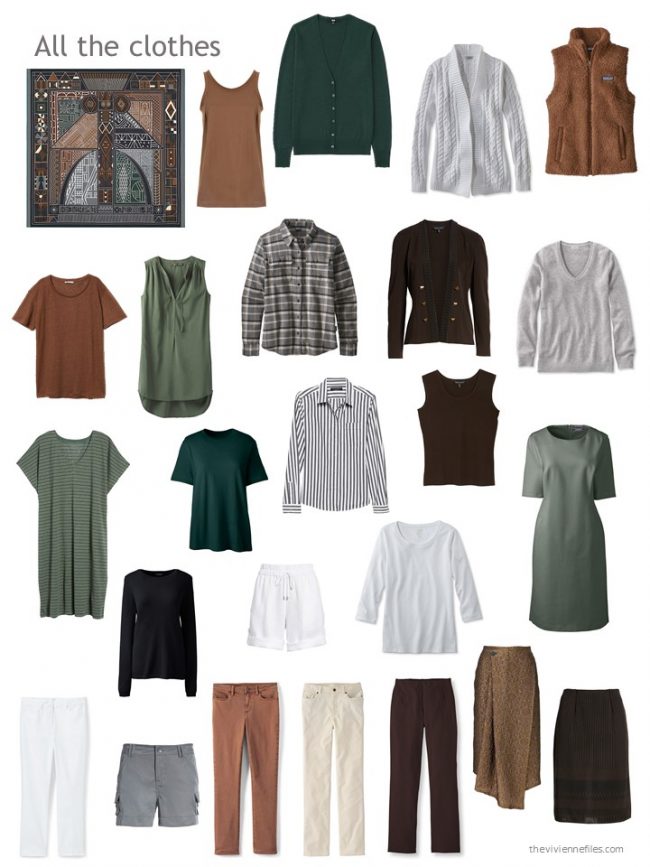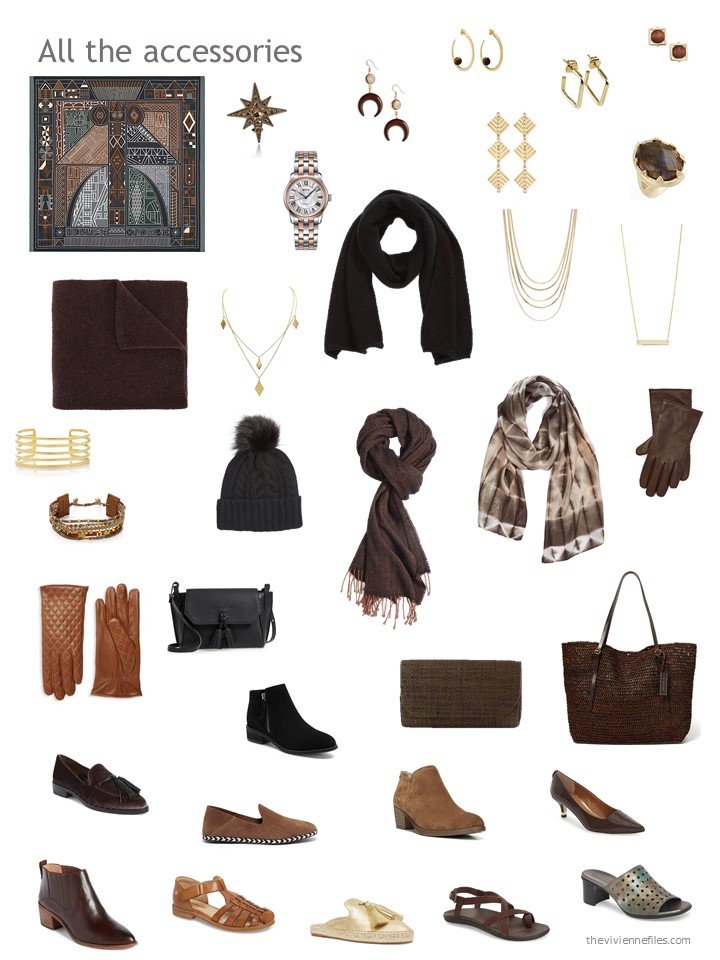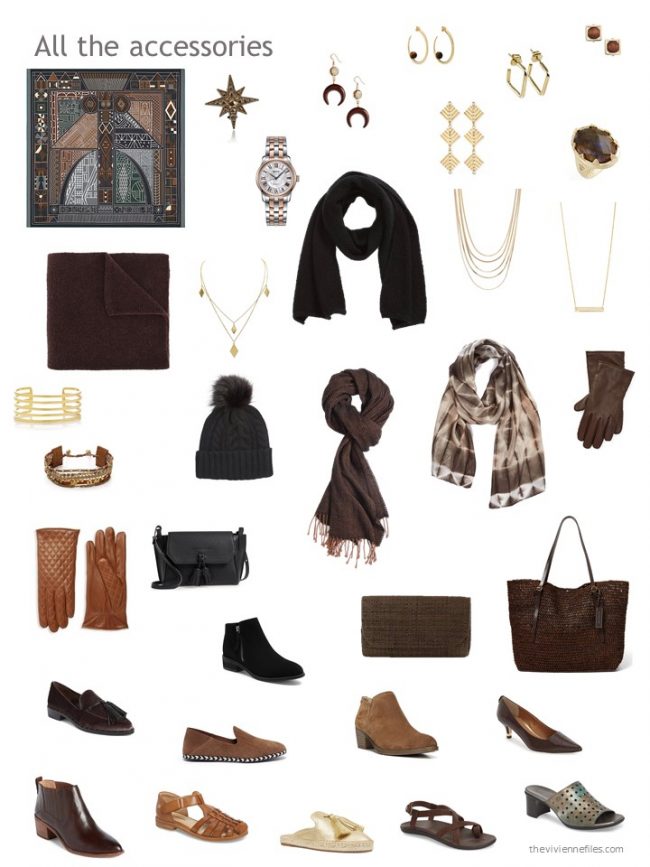 The scarf that combines black and brown serves as a nice way to mix the colors in outfits…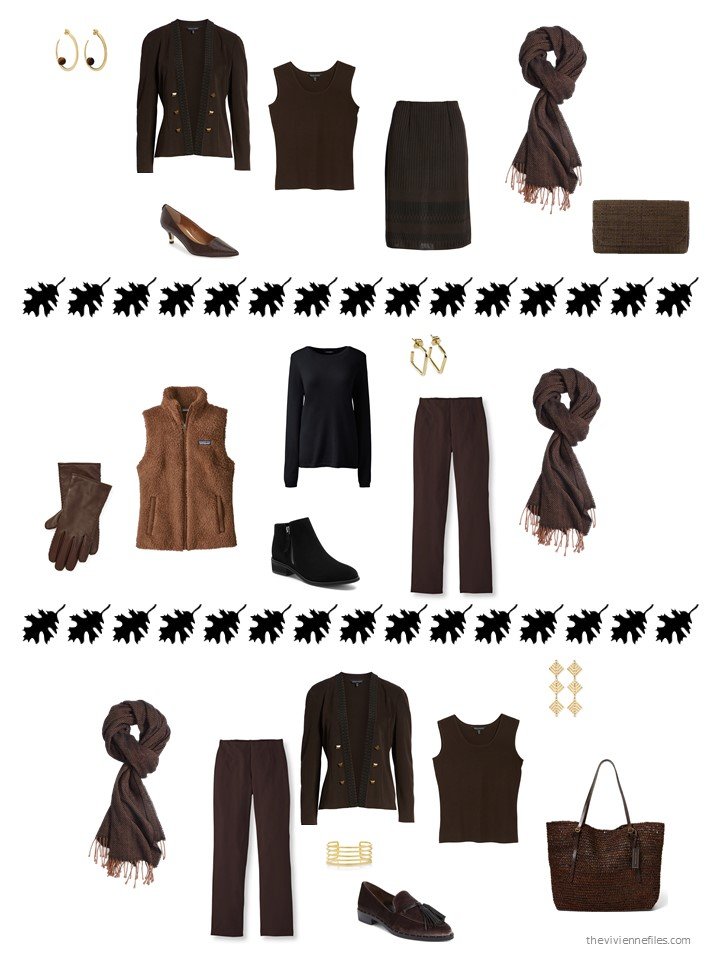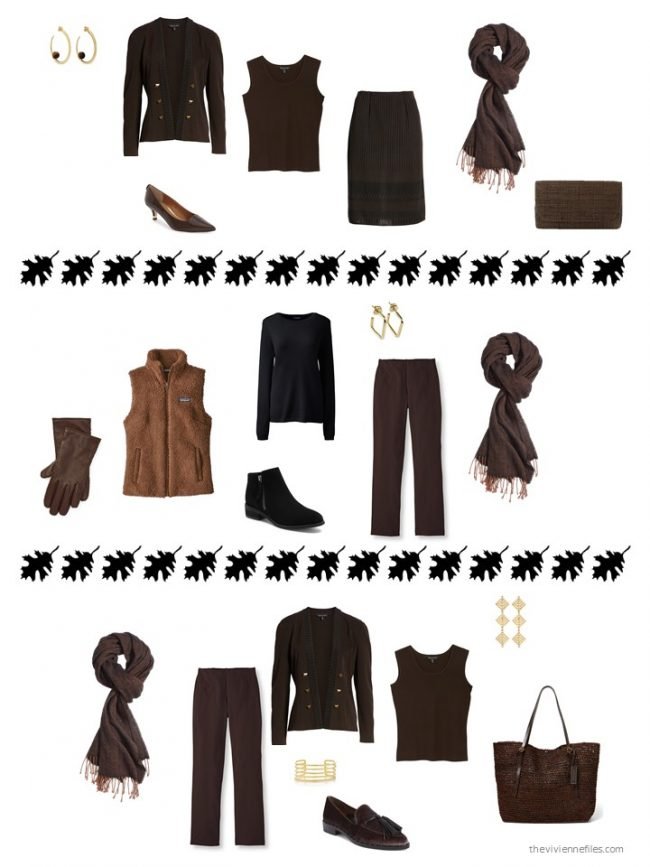 If you had to start completely from scratch with 1 of these wardrobes (or something close, that suited your physique), which would you choose? I'm actually leaning very much toward grey and blue, which shocks me! Maybe it the grey sky/grey lake vista that I have right now, eh?
love,
Janice
p.s. Did anybody notice that ALL of these scarves are still available? Last year, most of them had sold out by summer… Hmm…