November 5, 2018
I've been thinking about chrysanthemum colors for weeks! As soon as the first halfway cool day arrives in Chicago, a hundred flower beds get dug up, everything in them gets tossed in the garbage, and mums are planted. Thousands and THOUSANDS of them, all over the downtown…
These are my 2 favorite colors: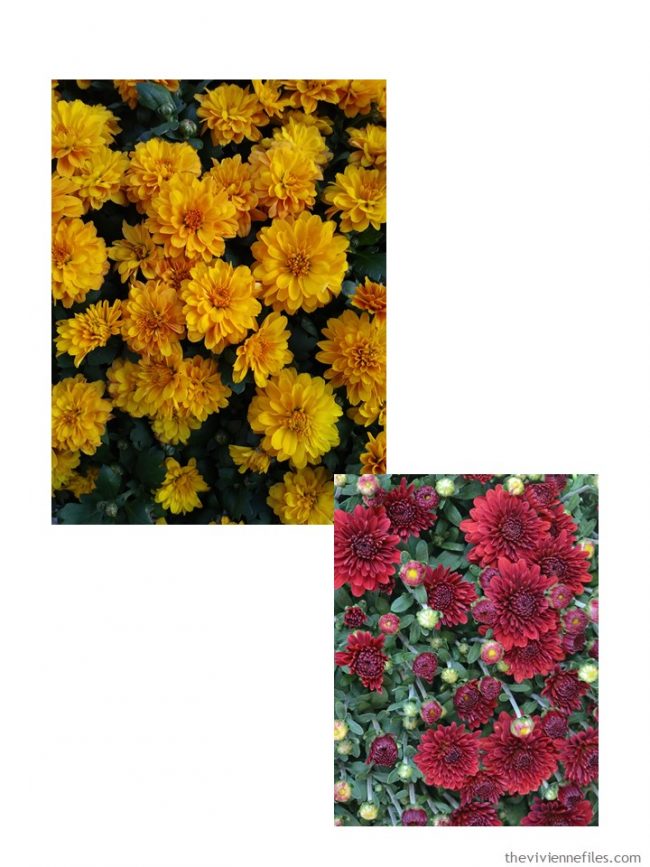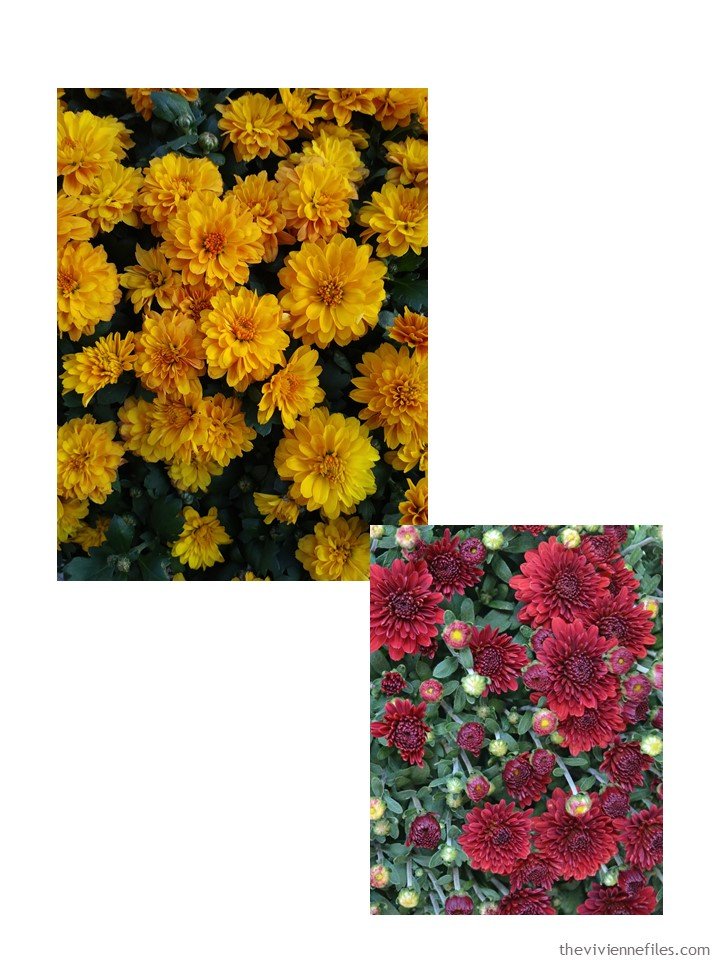 I was eager to see how these colors would accent simple, neutral outfits or dresses… I went a little bit overboard on the accessories, but I like to give a range of options. These different vignettes would offer dressy or more casual ways to wear the same clothes, which is always wise!
One could wear this black dress a half dozen times between late November and the first of the year…
If you like green, this is a cheery way to wear it and keep warm!
This warm, tweedy dress could go almost anywhere, all winter long…
You can really stand out in any crowd by wearing a brown dress. WHY isn't there more brown in the clothing world? It's so rich and lovely…
And if navy is your chosen neutral, this is definitely the year to stock up on deep wine red accessories. They always look wonderful with navy!
I'm always thinking of buying an entire "accessory family" to spruce up my neutral wardrobe… What color would you choose? What if you could have ANY color for a wardrobe infusion?
love,
Janice