February 28, 2018
Maybe black and white isn't your thing… maybe now that warm weather is approaching, you're in the mood for LIGHT…
And maybe you're very casual. Not a scarf person. Really, VERY casual, relaxed, leisurely…
Maybe start with this:
You've got every kind of white top from sleeveless to long-sleeved, and everything to cover your legs a little, a bit more, or all the way! Layer on a sweater or a sweatshirt and you're good to go.
This is NOT boring…. this is subtle!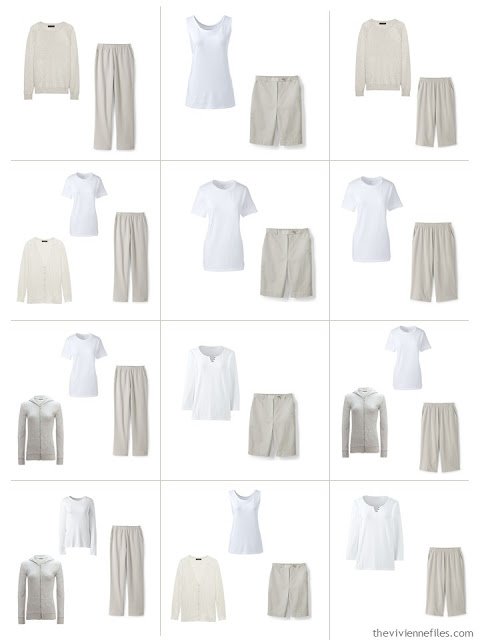 You're ready for an update, and a bit of an accent color for the upcoming warm weather. But nothing overly dressy – why buy things you won't wear? You can update just as easily with canvas shoes, tee shirts, and a fresh backpack…
Everything just looks a little bit different with these additions… Spring is coming!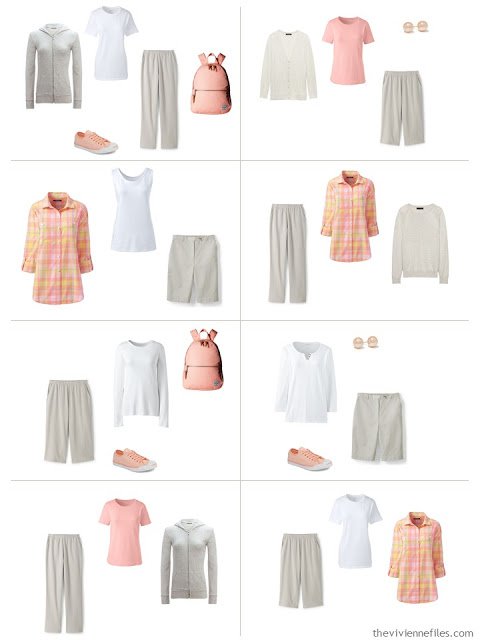 You'd just FEEL like the weather was warming up, wouldn't you?
love,
Janice