March 1, 2018
Who couldn't be happy that it's finally March? (I swear, I think February might have been the longest month of my life!) Let's buy some sweaters and skirts, if only in our imaginations…
For some reason it's become a tradition for me to include canvas shoes or espadrilles with the outfits in March. Some of them are a stretch, I'll admit!
This wardrobe is unlike anything else I've ever assembled!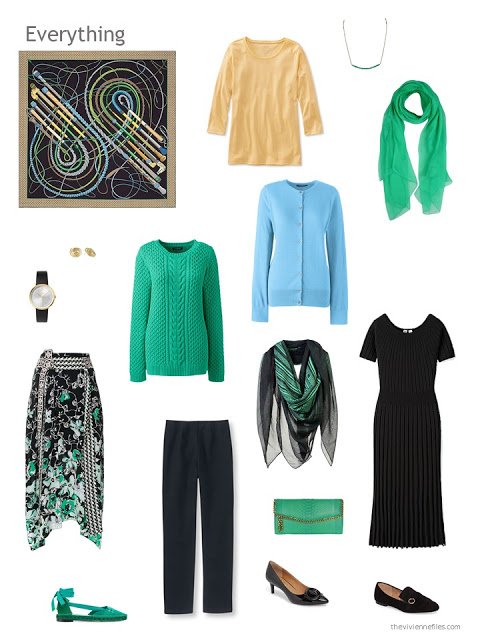 Seriously, couldn't someone get married in this outfit?
I think this is become really pretty…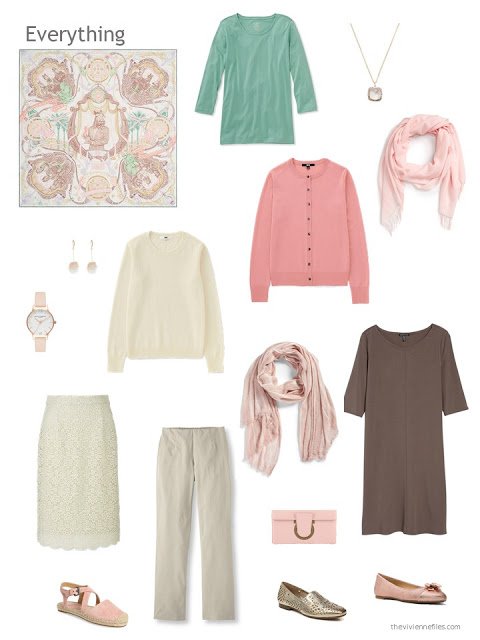 There's something about stripes with dots… especially in navy! (and the espadrilles have little round perforations…)
I'm loving this one too… It all feels very easy to wear…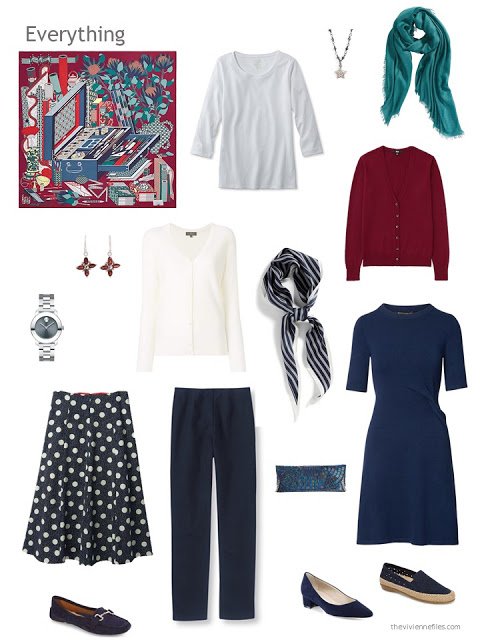 There was no way to resist this sweater and skirt – I didn't even try…
These aren't colors that you expect to find together, but that's the beauty of building a wardrobe around a scarf – they did the creative part for us!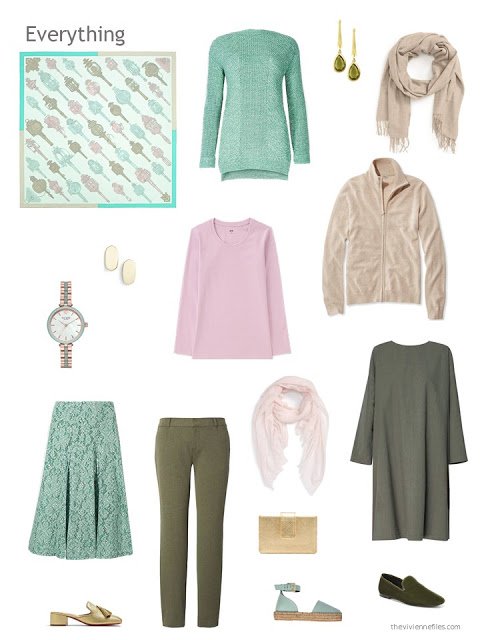 Simple, classic, and SUCH a pretty color… and yes, I would wear the Converse shoes with this… complete with the little hidden white gym socks!
This is maybe my favorite? I love the gentle femininity of the colors….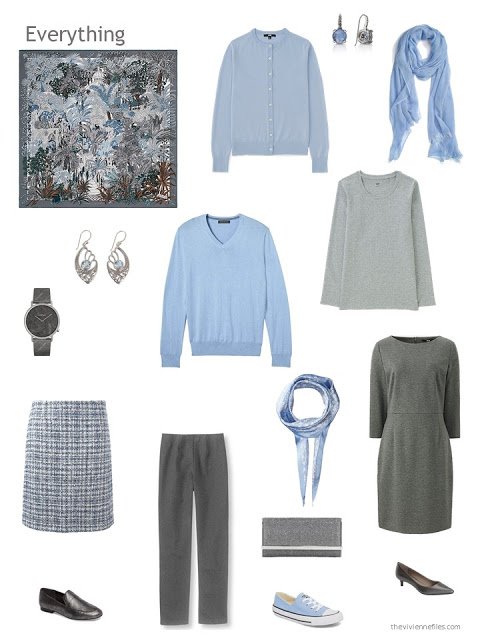 This scarf gives us permission to combine colors in ways we wouldn't normally expect…
These colors are all so unexpected together, but work really well…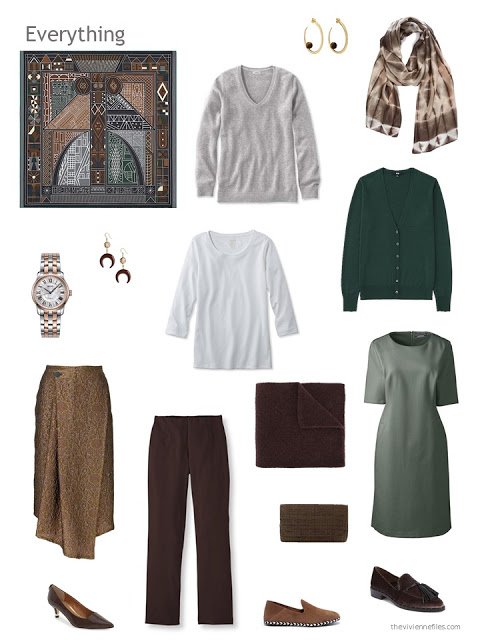 Just for reference purposes, here are the six scarves upon which these wardrobes are based:
Is your favorite shifting every month the way mine is? And have you started thinking differently about a color (or 2) watching these evolve? I have to admit that grey is beginning to really appeal to me!
love,
Janice
For more in the 2018 "Build a Capsule Wardrobe – 12 months, 12 outfits" series, check out the following articles:
Did you miss our 2017 Build a Capsule Wardrobe series? Catch up by starting with the outfits from January 2017!