It's always a question – there are LOTS of good wardrobe ideas that work beautifully with black (and usually with navy and grey), but what if your favorite colors are warmer, and softer?
Let's start here, just for the sake of art. We saw 2 exhibits of this artist when we were in Paris – there was 1 small room in the Centre Pompidou, and then a much larger exhibit in the Musee Cernuschi (which is just outside of the Parc de Monceau, and is well worth the search!).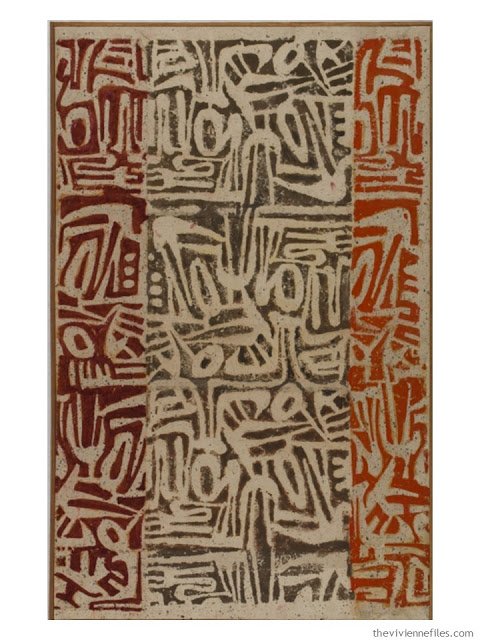 This just screamed to me across the room – I saw khaki right away, with amazing accents…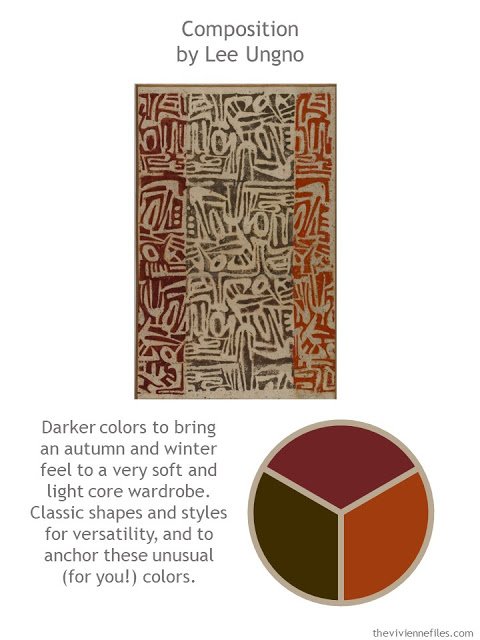 So let's think of a starting point that is lovely for a moderate winter – not a place where you get snow, necessarily, but where you see cooler temperatures. You don't worry about slush and splashing salt-laden muck, so you can still wear your favorite summer colors:
You can clearly see that there are literally a few dozen ways to wear these 12 items! But, even with cashmere sweaters, and corduroy pants, it doesn't necessarily have that "autumn-y" feeling you might want…
Let's add these 5 pieces, and see what happens!
Even just bringing the scarf into existing outfits gives a much more "cool weather" feel…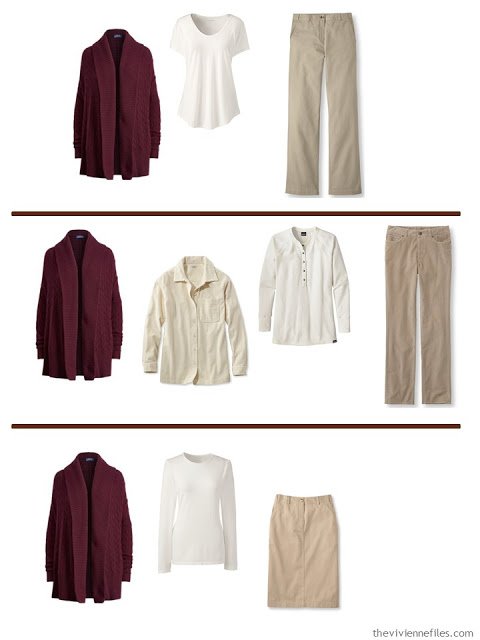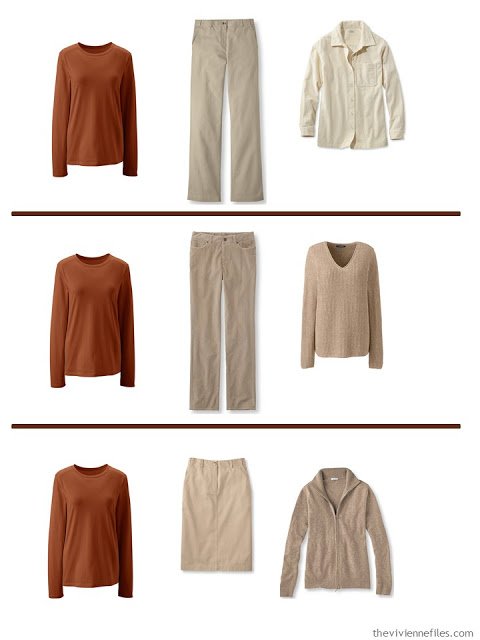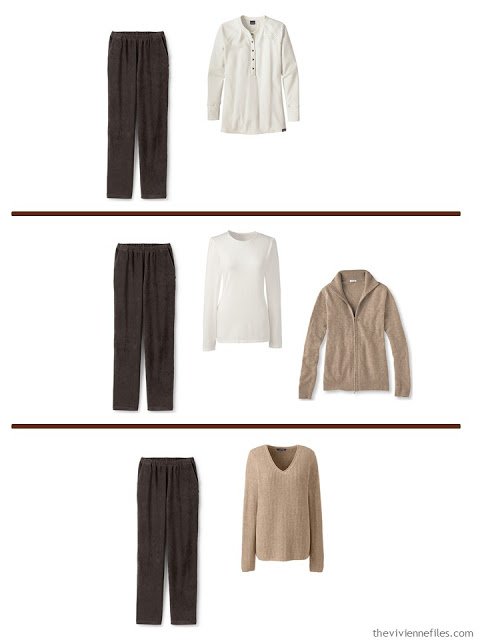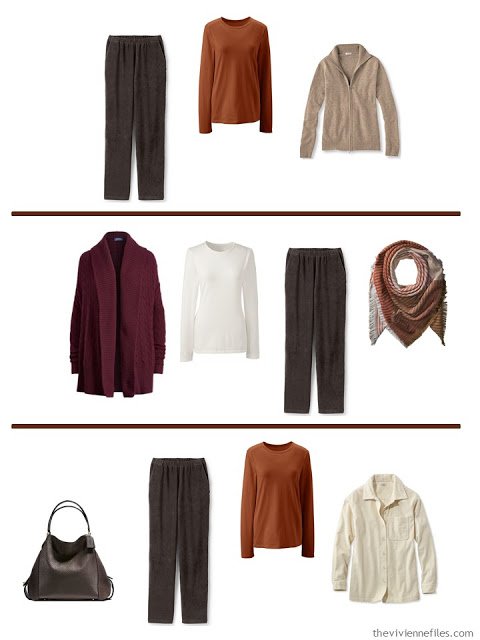 As always, this is a pretty neat way to pull together a travel wardrobe – start with a dozen of your core, stand-by, always important neutrals, and add literally a handful of accents!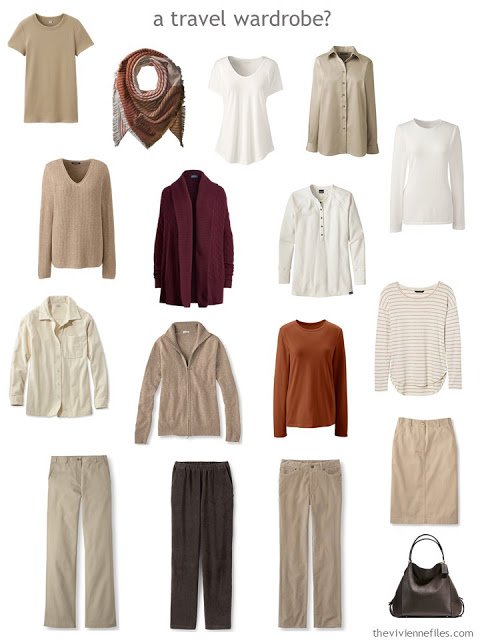 love,
Janice