December 28, 2016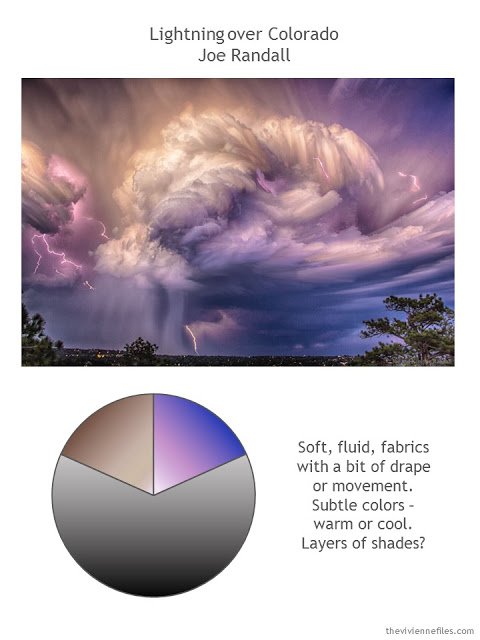 When we left this wardrobe yesterday, we had nine pieces of clothing – a small assortment, but sufficient for two dozen outfits. And the wardrobe has a nice coherent look that's beginning to take shape:
Time to bring some more color into this wardrobe! The photograph from which we're working gives us options for a wide range of shades of purple, from the lightest pastel to the deepest violet blue. The differences between these 2 colors means that you will have outfits that "feel" two very different ways.And a bit more gold metal jewelry, as suggested by the clouds in the upper left corner of the photograph. The grey stones still anchor this necklace well within a grey-based wardrobe. (I hope!) Botkier has a handful of pieces available with grey stone in gold – it's pretty striking!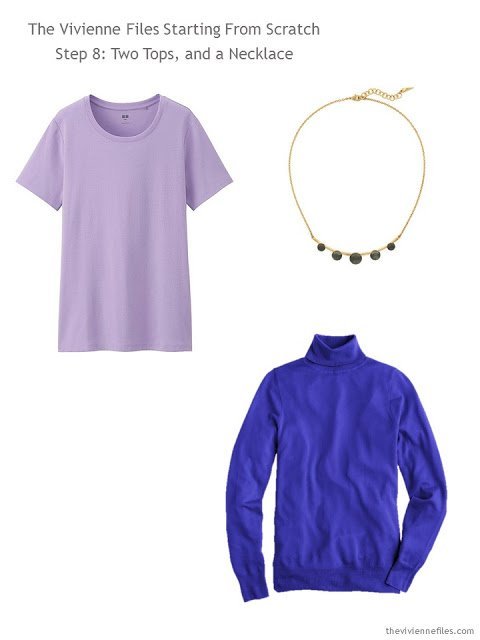 Tee – Uniqlo; necklace – Botkier; turtleneck – J. Crew
This wardrobe is going to be pretty balanced between casual and dressy – well okay, it's going to lean MORE casual, but a skirt, and some dress shoes, will definitely be included. It's a rare person who can get through life without anything of this sort… (but I know you're out there, and I salute your personal style resolve!)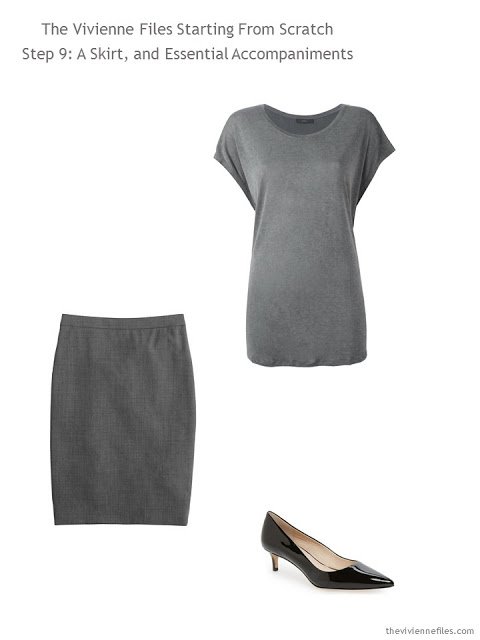 Skirt – J. Crew; tee – Diesel; pumps – Louise et Cie
Here's where I'm going to start venturing out on to a limb; The jacket and shoes are right in the sweet spot of the grey wardrobe, but I'm going to introduce a very classic sweater, in an (in this wardrobe) unexpected color to start easing us into a few warm hues. I'm not at all sure how this will all play out, but I'm very confident that one could comfortably wear this sweater with grey jeans or pants without any need to feel self-conscious or "unmatched."
Not that you should EVER feel unmatched – if you're happy, the rest of the world should just live with what you wear! And I'm just pointing out that the neckline on this jacket is perfect for showing off your favorite scarf…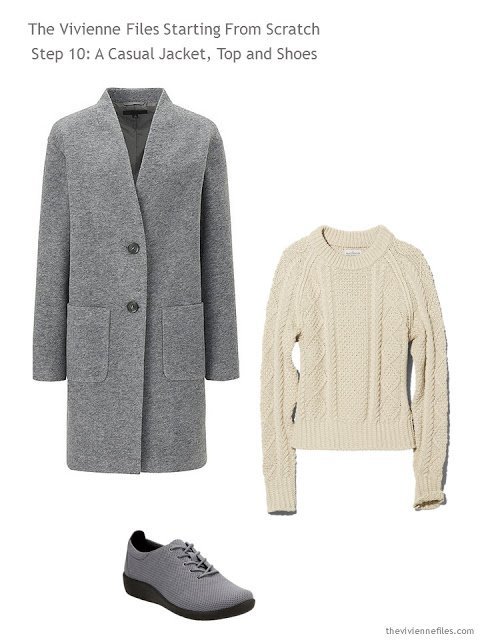 Coat – Uniqlo; sweater – L.L.Bean; shoes – Clarks Originals
We now have 15 garments, which puts the owner in a great position for a lengthier trip, or for most of one's day to day activities: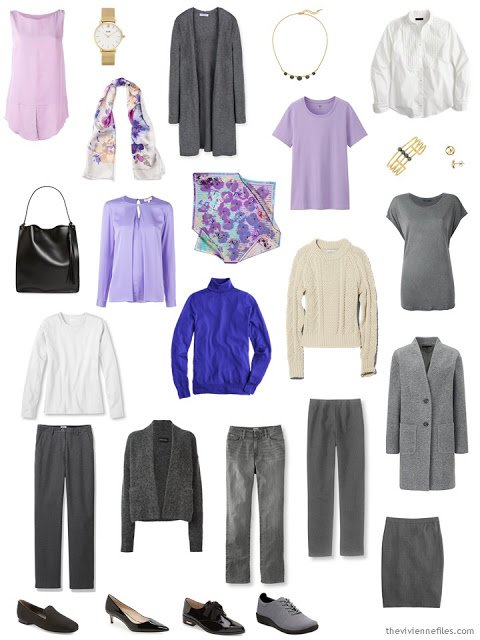 Quite a few different way to pull together outfits, for a very wide range of activities: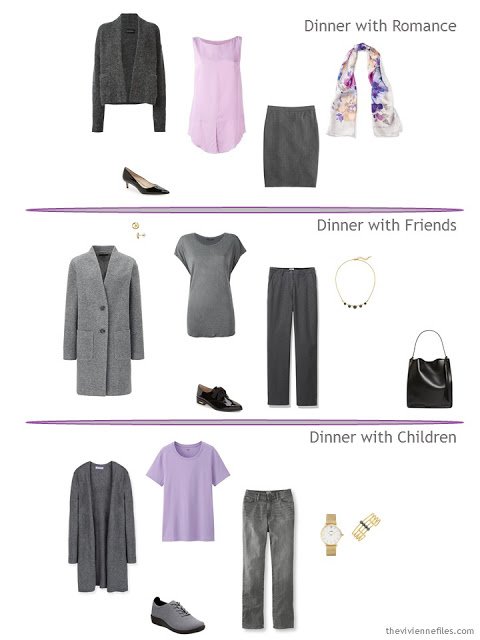 Tomorrow, a winter coat, another "warm" sweater, more accessories, and some leisure-wear… Don't miss it!
love,
Janice