November 21, 2016
Oh, this just gets better and better!Remember, we started with this painting:
Today, I've used the top part of the painting, and used silver in place of the gold from Friday's post…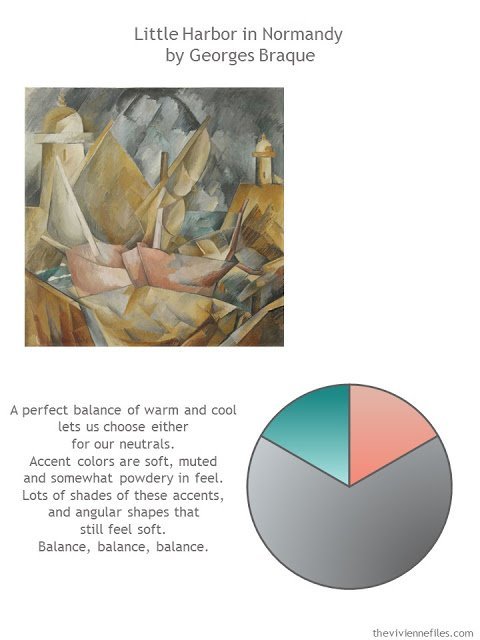 I found new pieces for our Wardrobe Building Blocks, emphasizing grey. This is another small collection of pieces that work without limits – you could, again, literally get dressed in the dark…
Same four pieces – sweater, earrings, tote and scarf – but in silver rather than gold. Equally timeless, but a very different feel…
The only change I made here was the earrings – the others were set in gold… These earrings have a geometric feel to them, and a gorgeous fluidity that I really love.
These are also the same pieces except for the earrings. If you really REALLY settle on an accent color, a glorious pair of Judith Ripka earrings would be a lovely way to treat yourself!
So this is a new "French 5-Piece Wardrobe;" a combination of warm and cool, but all of it soft and somewhat gently muted…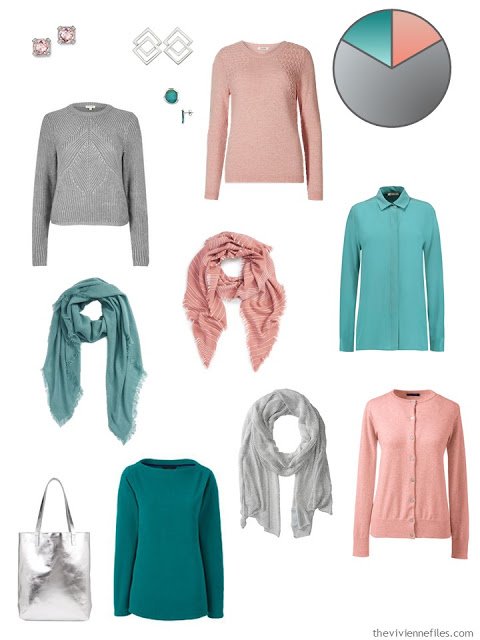 And this is the capsule wardrobe that you have when you combine the new pieces with the Wardrobe Building Blocks – as always, this would be a great travel wardrobe…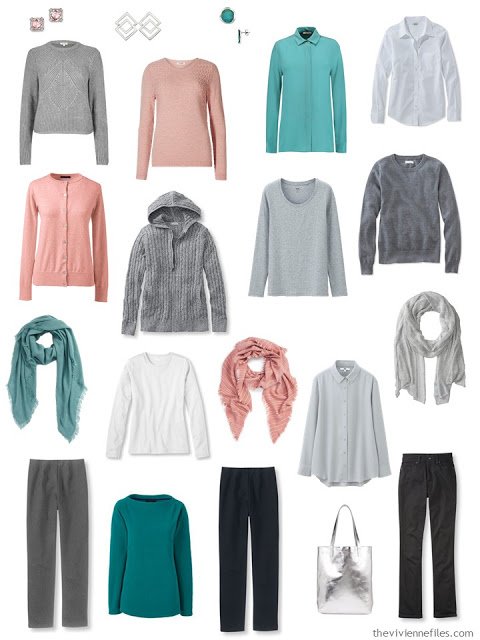 And as always, your new pieces work beautifully in a variety of outfits and situations: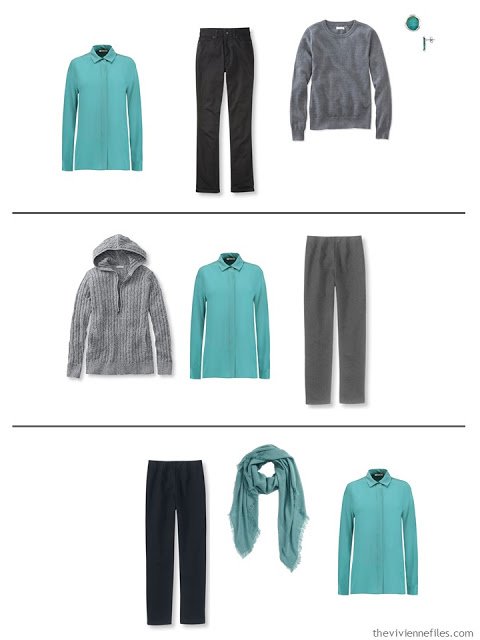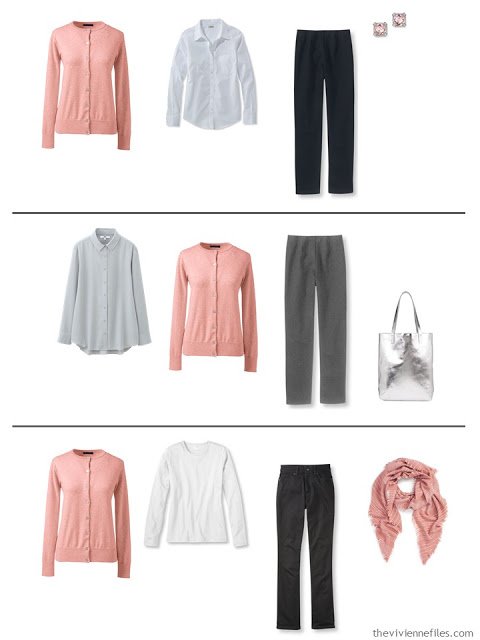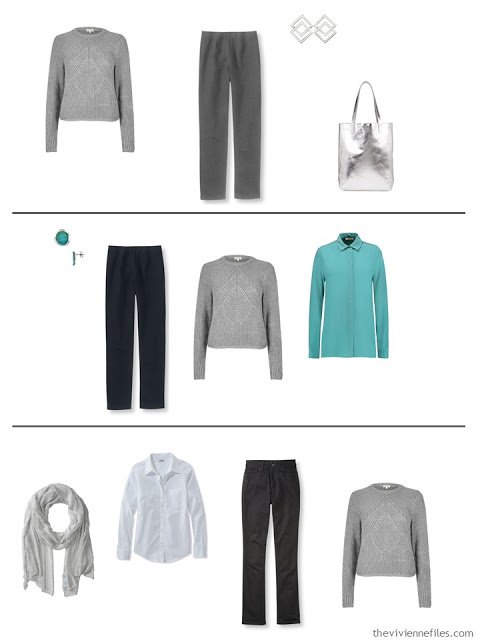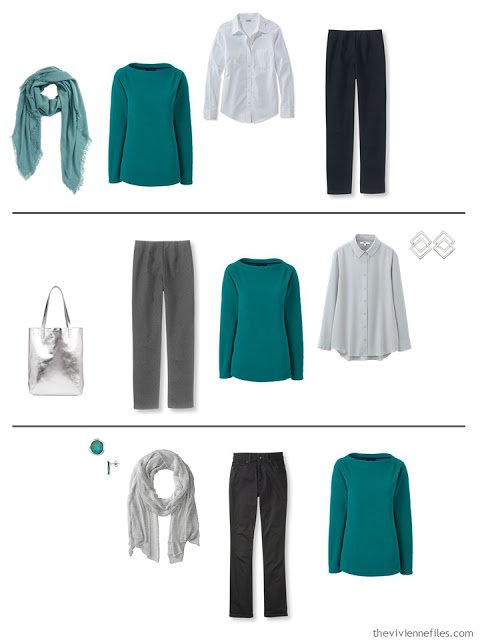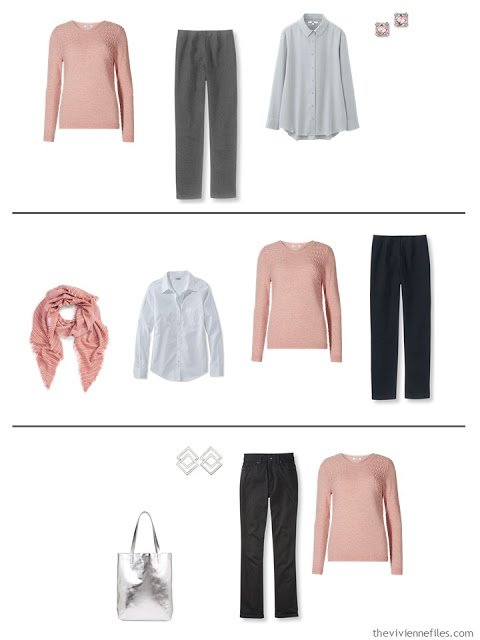 And yes, I do indeed believe that you could combine Friday's wardrobe with today's…
love,
Janice