May 9, 2015
SOMEONE had a brilliant insight, in yesterday's comments – why not combine these two wardrobes from the last 2 days? This is a perfect Project 333 – it actually comes in well below 33 items…
And a long summer travel wardrobe? Perfect. The two neutrals give you plenty of "non-white" core pieces for travel days, and the neutrals play quite nicely together, too.
Here's our expanded color scheme:
And you recognize all of the clothes and accessories from earlier posts:
But here's where the fun really starts – LOOK at this wardrobe!!! You might need to toss in a pair of shorts (grey sweats, or white linen?), but otherwise, I can't think of much for which you wouldn't be prepared. This isn't necessarily a wardrobe for going fishing, or camping, but for an urban vacation you would have an abundance of options.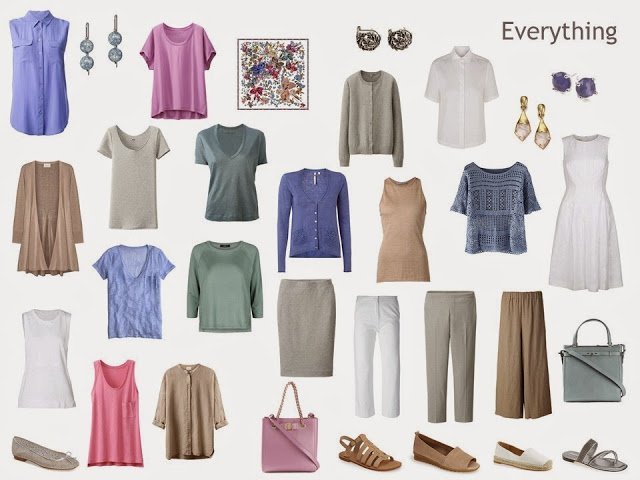 The neutrals really look good together – I think it's because they're the same intensity; soft, light-ish but not pastel, and somewhat dusty or muted.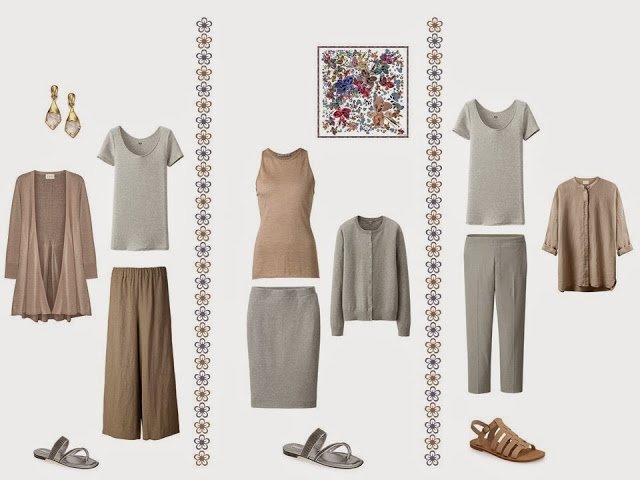 And you have enormously expanded combination possibilities when you take the green and blue accents and pair them with grey, or take the pink and purple to wear with light brown. Who says you can't wear warm and cool colors together – we scoff at such limitations!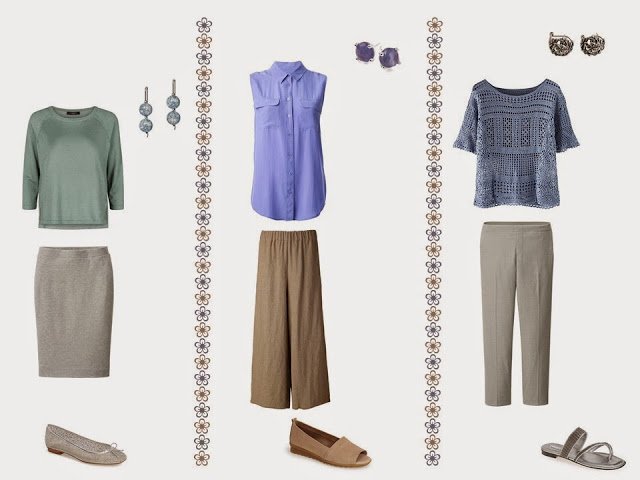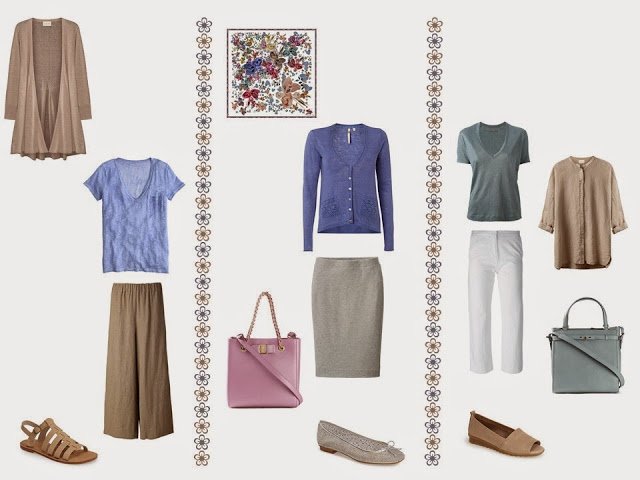 Have a wonderful weekend!
love,
Janice
Looking Back:


2014: Chic Sightings: Black Cardigan – Great Dresses
2013: Dressing modestly in a hot climate: travel in blue and tan