September 11, 2014
What a cool painting! It shows the World War 2 damage to the church, and the "reveal" of the interior structure of the church is fascinating. So sad that such a lovely piece of art is the result of destruction…From this, I selected two relatively minor colors in the painting as the neutrals, and then used the gorgeous pastels as the accent colors. The black is clearly visible, but I grabbed the sage green from the shrubbery that's relatively obscured on the left side of the painting. I think what I'm trying to show here is that, although the painting itself is very bright and muted pastel, it's still possible to pull together a wardrobe from these colors without enriching your dry cleaner. Capturing the overall mood of muted softness and clarity can still be done, even if the relative prominence of the colors is somewhat shifted.
These colors could be prioritized in any way you choose; there are also lots of other colors that could be pulled from this painting!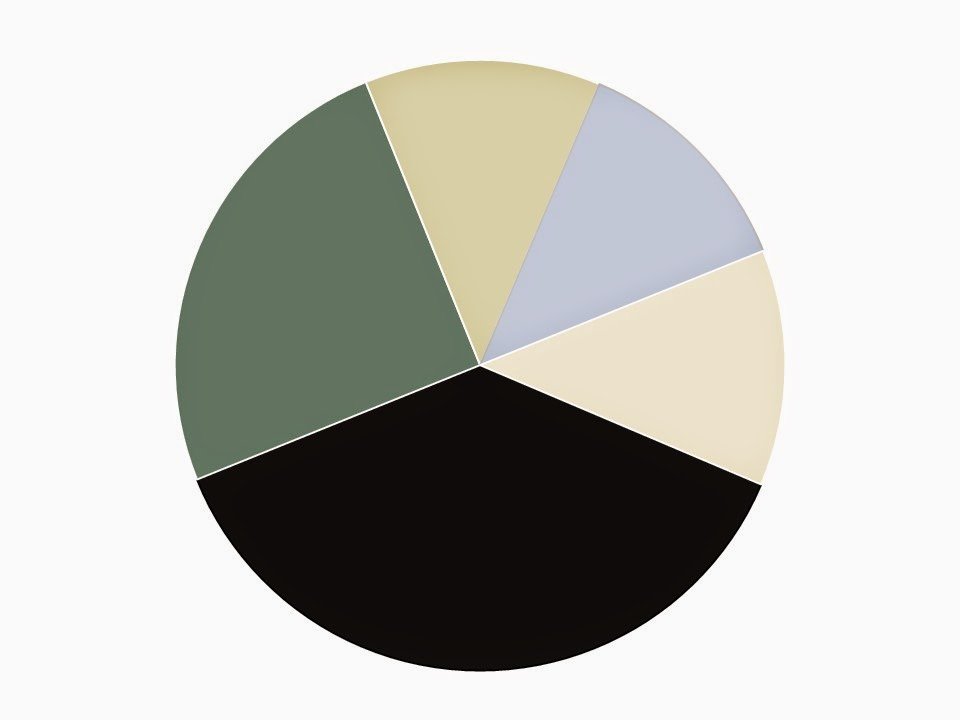 With just these two ensembles, you have at least four different combinations – almost a "whatever's clean" collection.
All wardrobes need more tops than bottoms! And I always need to add some accessories…
love,
Janice