September 12, 2014
This color palette felt to me like it was giving you permission to indulge in a variety of shades of pink, and so that's sort of what I did. I also took this opportunity to pretend that the person choosing this capsule wardrobe had a deep and abiding passion for stripes. That sort of fondness/obsession is great in a wardrobe, if it's deeply and truly felt. You should definitely wear your heart on your literal sleeve if you know what you like, and you're happy sharing it with the world. It certainly makes shopping more focused, and you project a clear point of view to everyone around you!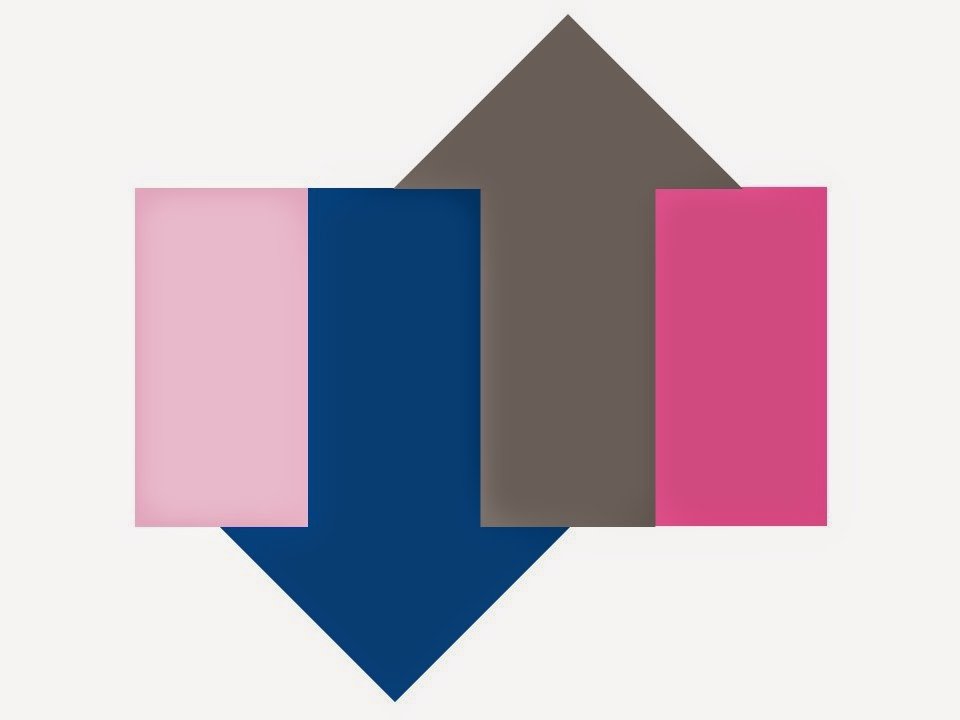 Why yes, the grey and blue shirts are the same, except for the color. When you find shirts that fit well, it's not crazy to stock up. Difficulty with fit is why many of us avoided button-fronts for so many years. Finally, manufacturers are figuring out that they might want to make these in a wider variety of cuts… I personally have great luck with Lands' End Petite shirts, if anyone with shorts arms and a full balcony wants to venture into the shirt market.
Always remember that a simple cardigan can be worn alone, as a sweater – sort of a two for one purchase!
Here's where the stripe fondness became really fun – notice the subtle ridges in the bracelet, and the stripe-like nature of the silver earrings!
The nicest thing about having a good-quality core of solid garments is that you can indulge in a preference for things like stripes for a while, and then if you decide that you want to branch off into plaid or floral or metallic, you don't have to spend buckets of money in order to put together a few outfits showing your new crush. When you are well-rooted in your base colors, you can express yourself in a variety of ways, so that you feel current, and always happy!