I'm having a "tired day" today, so I'm going to share with you all sorts of stray questions that wander through my head from day to day. Maybe you see something that I'm missing in some of these situations….
First thing – have you noticed a huge trend of tee shirts with random French phrases on them? I really wish I could have found an image of one of my favorites, which had a misspelling, and which thus made absolutely no sense…
So does one wear this in order to appear French? Or conversely, to appear vehemently non-French? Or is it just another random trend of things to put on tee shirts to that people continue to buy them?
And why do grown adults wear tee shirts with writing on them?
What might be more depressing is that I'm beginning to think that the next big thing is tee shirts with pictures of Marilyn Monroe.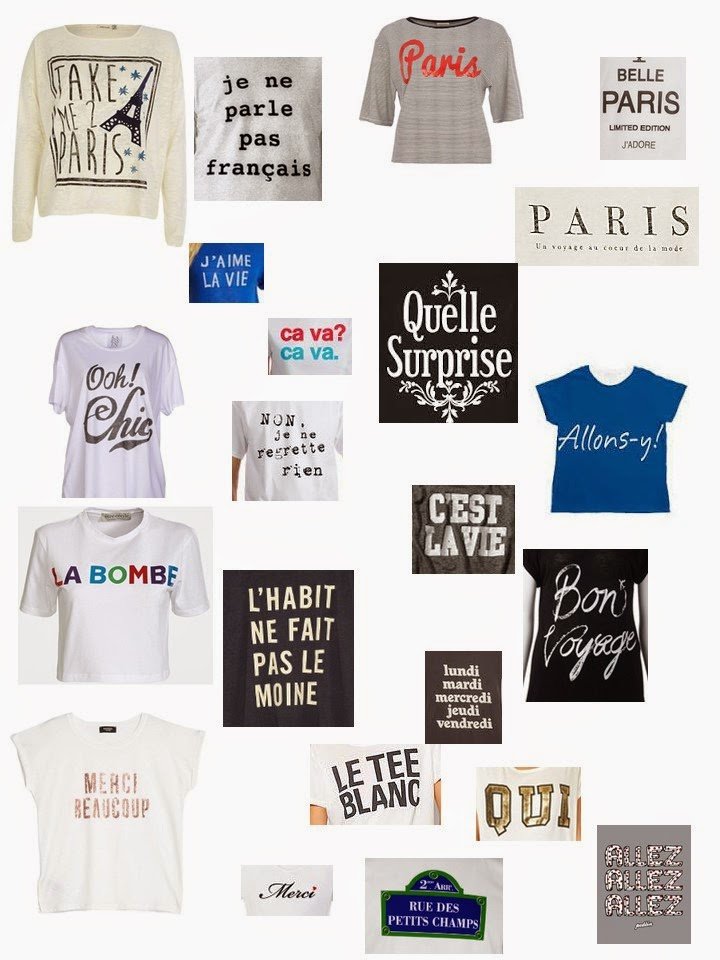 From the very first, I've called these mullet skirts. They're everywhere, and to me they look like "knee frames". If your knees are gorgeous, I guess they're not a problem, but for most of us, it seems like a great way to emphasize one of the least attractive areas of the human body. Do you like them? Wear them? Believe that they're going to vanish from the trend world in about 15 minutes?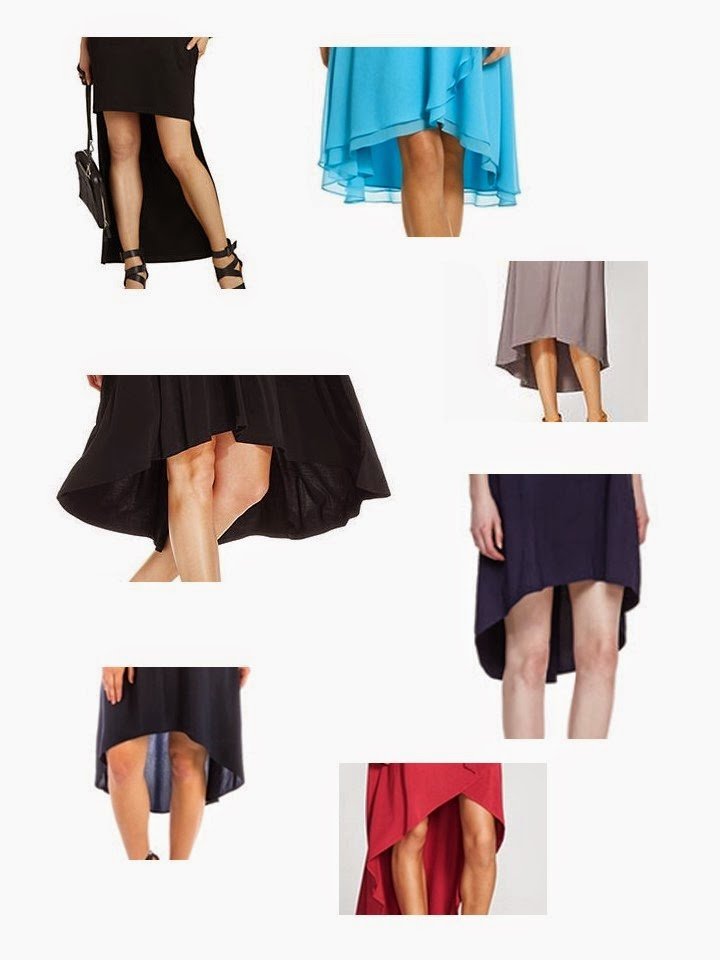 We live very near the lake, and thus walk past the boarding areas for the tour boats almost every day. One of the very dressiest evening cruises attracts women who, almost without exception, wear shoes like these. These young ladies can't even get to the boat without clinging to each other, or to some poor bemused man. How ARE they going to handle being on a boat? Let's not kid ourselves – Lake Michigan is not glassy smooth all the time…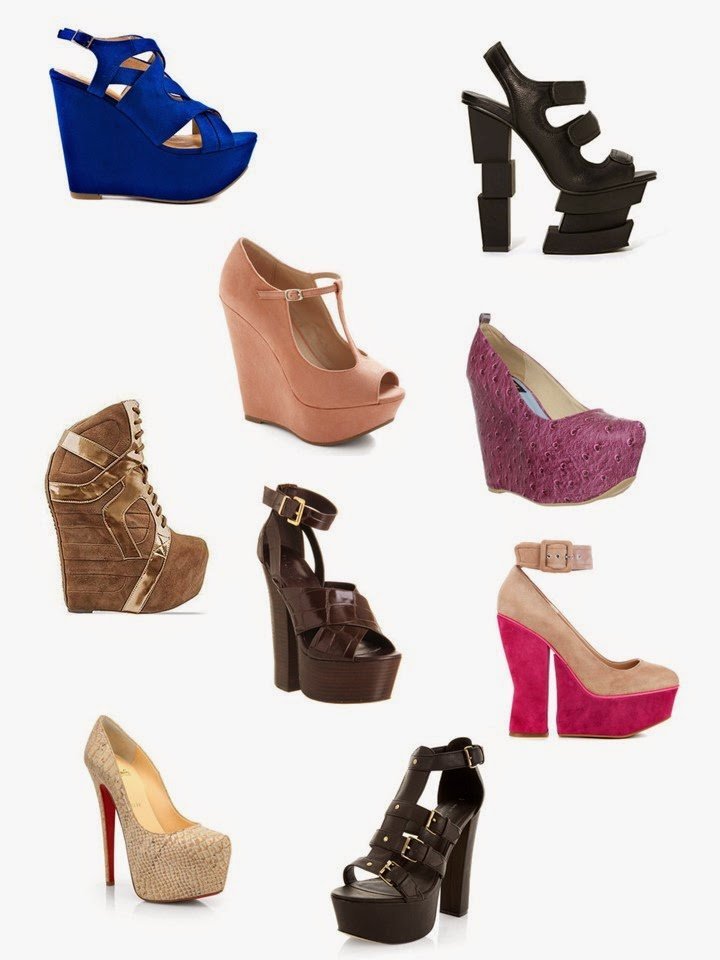 A couple of times recently, I have been attracted to a garment, only to find that when I pulled it off of the rack, the back zipper was completely visible. Once in a while, I think a zipper can be a cool graphic detail, but I have a suspicion that a LOT of the time, this is being done because it's dead simple to just lay the zipper down at the top of a seam and sew it in place. My personal favorite is when the zipper color bears no resemblance to the rest of the garment. Yesterday I saw a navy skirt with a black zipper up the back; it would have been such a cute skirt if the zipper had been invisible, or at least navy.
Is this a trend that you've adopted? Or is it going to vanish the minute Zara gets their next shipment?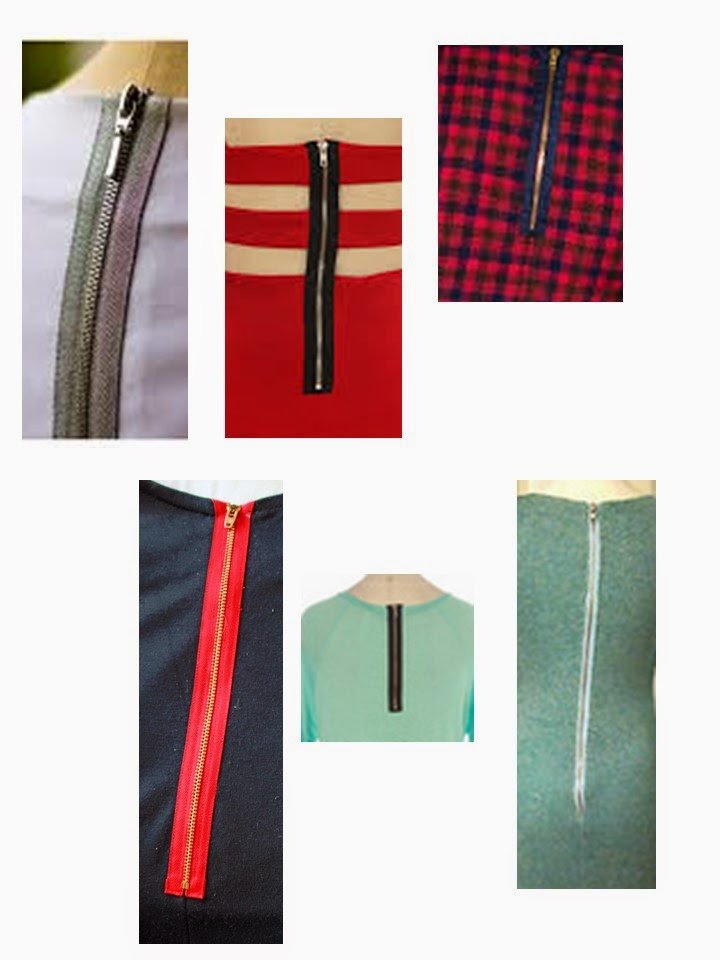 So many questions, so many more to come…