September 9, 2014
One of the unstated goals of The Vivienne Files is for all of us to benefit from the mistakes that I make or the problems that I encounter. That was brought painfully home to me today when, after HOURS of looking in all of my secret stashes of garments, I could NOT find anything in leaf green. Well, I'm pretty sure Target has some things, but they didn't have good photographs, so that puts them out of the literal picture for me…
I think it's safe to assume that someone out there right now is thinking about working on a color scheme for which one of the colors is very scarce in the market. Like completely missing. So how do you handle that – what do you do?
This was the capsule wardrobe that I cobbled together:
And this was the color scheme with which I was working. The ONLY green that I could really find was in the floral print of the elbow-sleeved blouse.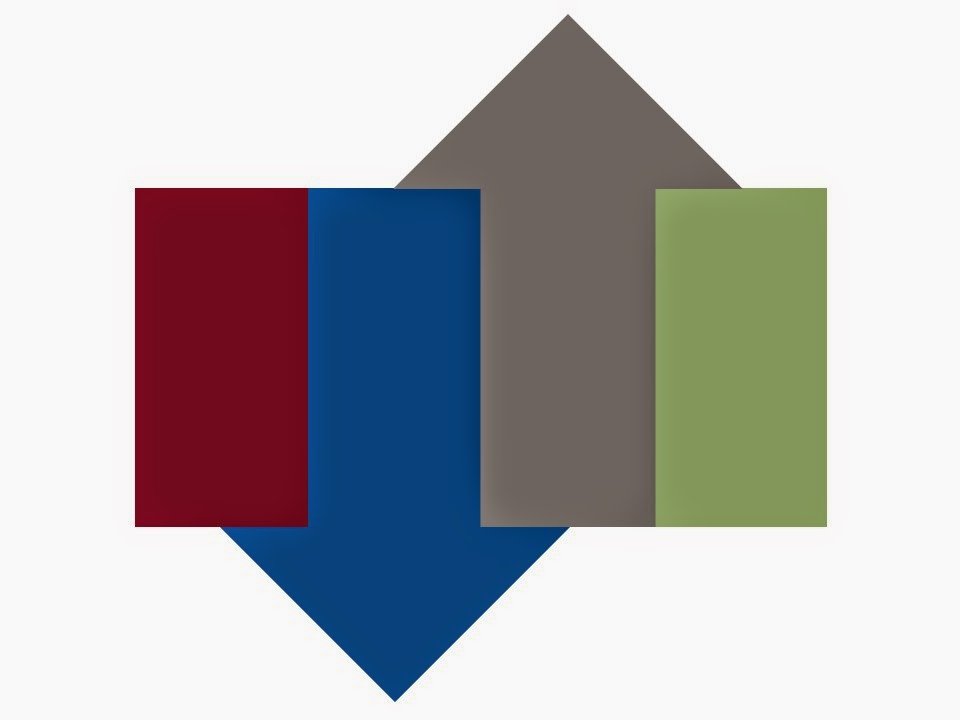 This is a very casual wardrobe – all jeans and cords.
I included a pair of dark wash jeans because they can "fake" being dressy. Well, as dressy as jeans are going to get!
Here's where I branched out a little more than usual – I pretty much looked for tops that would look equally at home with the blue and the grey, and which, if possible, included one or two of the accent colors. The range of items that can work well within a 4 by 4 wardrobe is pretty broad!
If you have your heart set on a plaid shirt in a particular color scheme, check out the site call Yoox. Merchandise flies in and out of this site at a blinding pace, but they get a LOT of major designer merchandise deeply discounted, and the last time I checked they had at least 100 plaid shirts…
This is REALLY a casual wardrobe – no silk scarves, only simple stud earrings, canvas shoes, and a cool crocheted wire bracelet.