September 8, 2014
Camel and olive are pretty versatile – here's a much more subtle use of these two neutrals, compared to the vivid gold and red from last week.
But let's talk teal for a second: If you look around for things which claim to be "teal" in color, you get a range anywhere from an almost emerald green, all the way over to an almost navy blue. That's annoying when we're trying to describe colors, but in the case of this capsule wardrobe, this flexibility was useful for me.
When I initially started working with a couple of tops closer to green than blue, I found that I had all kinds of clashing nastiness when putting the teal garments next to olive. It was basically trying to blend cool green with warm green, and it was pretty difficult – almost icky. But when I migrated toward the more blue versions of teal, everything seemed to work much more nicely.
What do we learn from this? I learned that one has to be a bit flexible when working with four colors; in order to make all four of them dance nicely together, it might be necessary to "tweak" one of the colors one direction or the other on the color wheel. An open mind in working with colors is the most useful skill of all, I'm starting to believe!
I think this turned out rather nicely.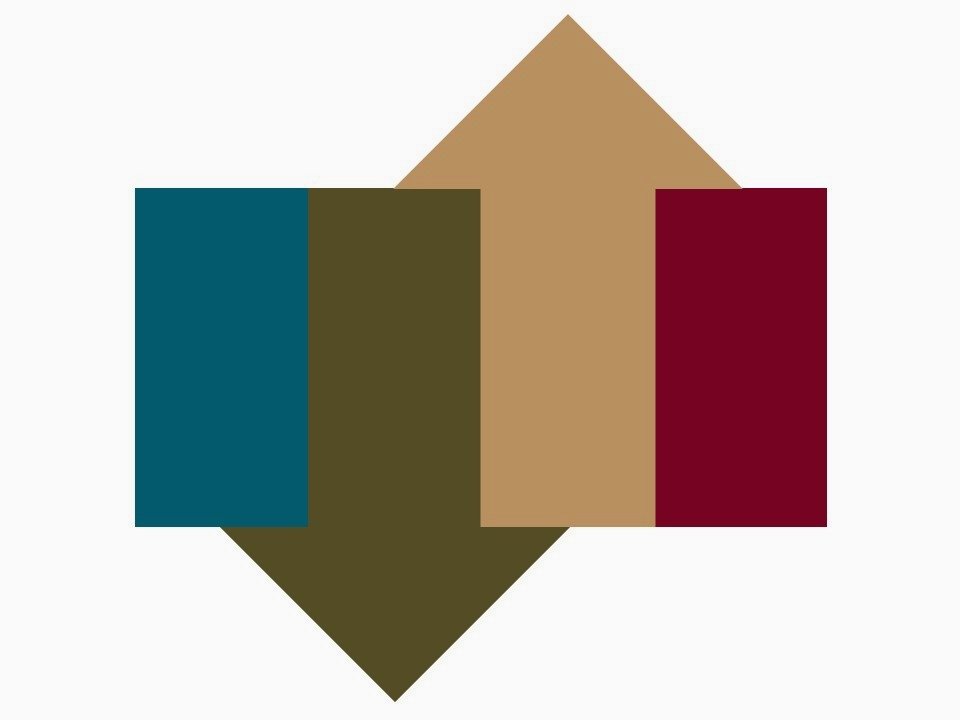 Yes, I got a little bit nutty with the patterned top, but it included three of our four colors, it's really cool looking, and I like to show that there's a wide range of possibilities when it comes to building a personalized wardrobe.
These deep red/burgundy/wine colors – the names get muddled together, but the colors are lovely.
I can't suggest it often enough – if you're really stuck finding a scarf that combines unusual or uncommonly mixed colors, look at Missoni. I'm not say that you should BUY one – I don't ever tell you what to buy – but their way with combining colors might spark your imagination. And if you do want to buy one, The Real Real.com always has tons of them 2nd hand…
love,
Janice