September 6, 2014
No, it's nowhere NEAR cool enough to wear autumn clothes in Chicago – I think right now the temperature could be around 90, the humidity nears 3 digits (I swear it goes over 100% – it's like swimming in a bathtub…) and we're going to get thunderstorms any time now. But I am travelling very soon to cooler climes, and it's only reasonable to be prepared when the weather whiplashes us into cold, as it will…My clothing requirements become more and more simple; after I spend eight hours a day looking at thousands of garments and accessories for The Vivienne Files, I only want to wear black or grey. Maybe some pearl jewelry. Maybe a scarf! I now understand why some fashion designers wear only jeans and black tee shirts – a certain amount of sensory saturation can set in and make the prospect of shopping for yourself absolutely uninteresting!
Many of my clothes are NOT brand new (I know you're shocked!), but I'm going to try to find similar items for linking, in case you see something you must have. But remember, this is my wardrobe – just because this is pretty ideal for me doesn't mean that you will want to dress this way!
Please note: If you are curious about the origins or Project 333, or want to see other examples of it, you should DEFINITELY visit http://theproject333.com/, where Courtney will encourage you through the early steps, and share with you her wisdom and insights around all things P333!
So this is my assortment:
First up – three dresses. The sleeveless dress will be layered over a shirt, or under a sweater, when I'm in the mood to wear some of my sweaters with a skirt, but don't feel like skirted leggings. Dressy events will be handled through my very simple but workhorse knit dress – completely plain, so I can go relatively nuts with accessories. The denim dress will be worn on it's own earlier in the season, and then layered up as the weather cools.
My waxed denim jeans are favorites – with them I'm thinking one of my two shirts, and either a marled crewneck or my ancient Pendleton cardigan that's black with white trim.
A couple of years ago, when we were in Paris, I found the BEST pair of grey flannel trousers. I've never seen anything similar since then… but I wear them a lot, either grey on grey, or I introduce a little bit of denim into things to keep life lively. The great silk satin blouse might become available again closer to the winter holidays; I seem to remember that mine was purchased very late in the year.
These pants are among the newest things I have – they're this year's version of the slouch pant that I like so much. Balancing out the super newness of my pants are the years on my black cashmere turtleneck – I seem to remember buying it the last week of 1999, in Milan! It still shows no signs of wear, knock wood.
Yes, my black slouch pants! One of the cardigans, and the grey blouse are both quite old…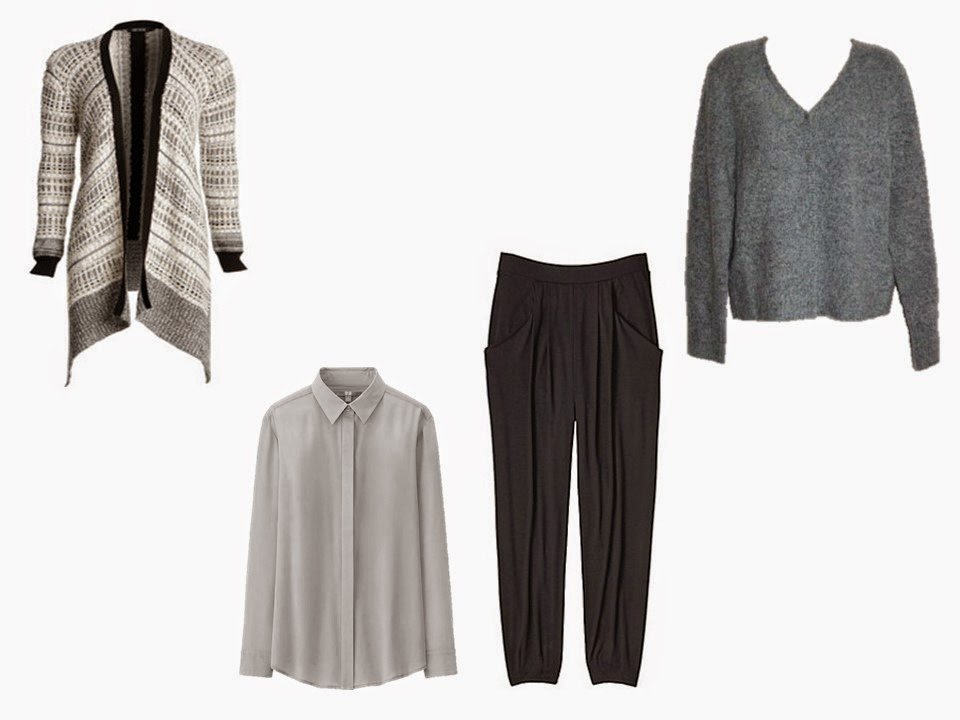 My other new trousers for this year – except mine are from J. Jill, and they're wonderful!
I couldn't get a picture of mine, but these are very close.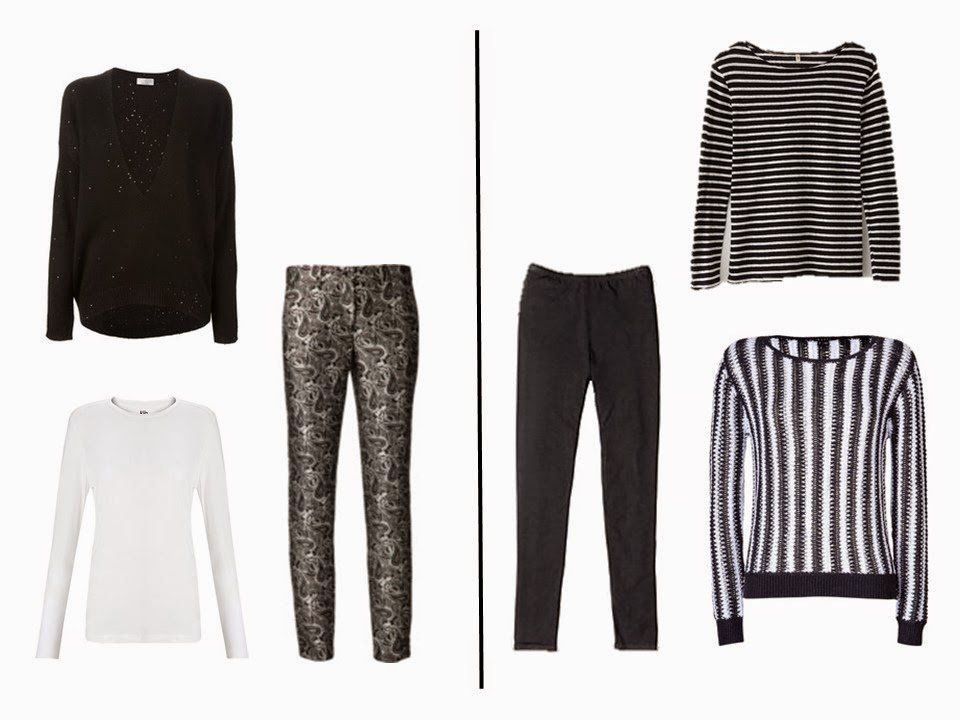 Of COURSE I'm wearing skirted leggings – usually with a simple sweater, and a scarf of some sort. And my blue jeans are forever, along with a sweater I bought in Ireland when I lived there, and my trustworthy Lands' End tee shirt.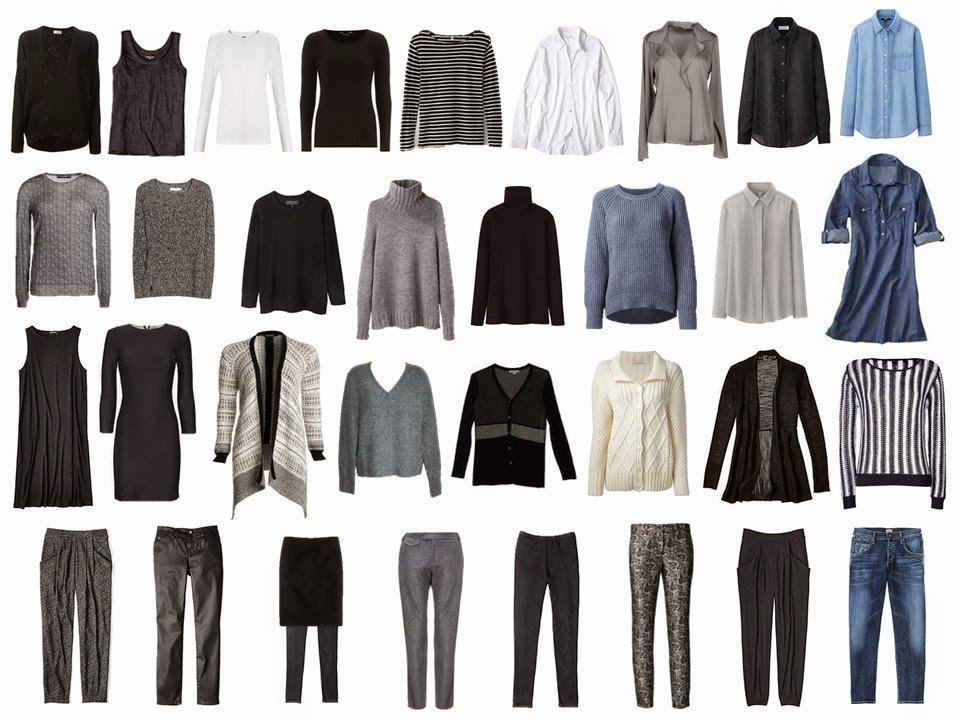 I remember a time when I thought that 33 items was going to be terribly difficult! Looking at all of this, and at all of the outfits that I have from which to choose, I'm more inclined to think that it's an embarrassment of riches.
After the weather cools down – certainly by the 1st of October, I'll start keeping track of what I wear, and how I accessorize each ensemble, and I'll report back to you each week on how things are going.
Is anybody else joining me in Project 333? Or does this seem like too few items? Or are you one of the advanced individuals who find 33 garments too much? It's an interesting process, isn't it?
love,
Janice