July 15, 2014
Many of you have written to me to ask how this capsule wardrobe compares with my earlier 24-piece wardrobe – excellent question!Just as in the 24-piece wardrobe, this Starting From Scratch includes to two core "Four by Four" assortments in your neutrals, it works with two accent colors and a light neutral, and it includes the concept of the "bridge" garment, which is something that incorporates both of your neutral colors and allows you to wear piece from both neutrals seamlessly.
So I decided to look at each wardrobe one last time (for now – I'm sure we'll be back to revisit this concept when trench coats hits the stores, and when there are other requests/needs), and see how things stacked up in terms of a 24-piece wardrobe. I removed outerwear, and leisurewear, from our current collection, and concentrated on "street" clothes – those things that we wear out of our homes for the full range of life in this world…
Please note that I'm going to update the 24-piece wardrobe worksheet to include references to the Starting From Scratch, so that the updated worksheet will work with both approaches. Give me a day or two…
Starting with my favorite khaki and olive combination – this looks like a really great wardrobe! The only real gap that I can see is that there aren't any warm-weather tops in turquoise…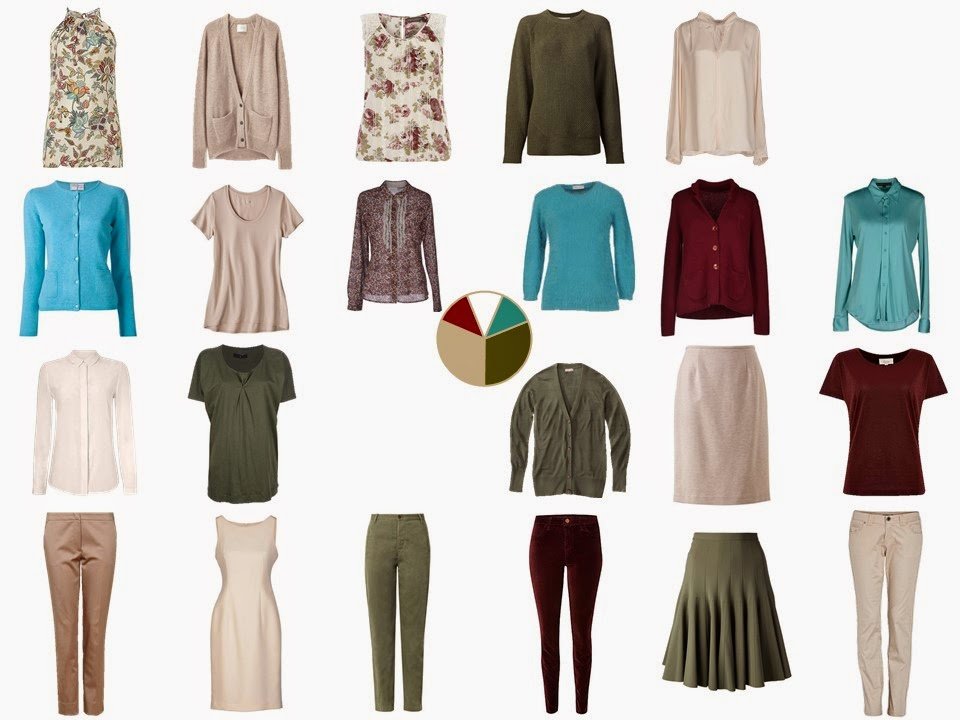 These simple additions give a more seasonal balance to this wardrobe, toss in another fun print, and give you a very versatile turquoise tee shirt that can be worn with any cardigan, any pants or any skirt.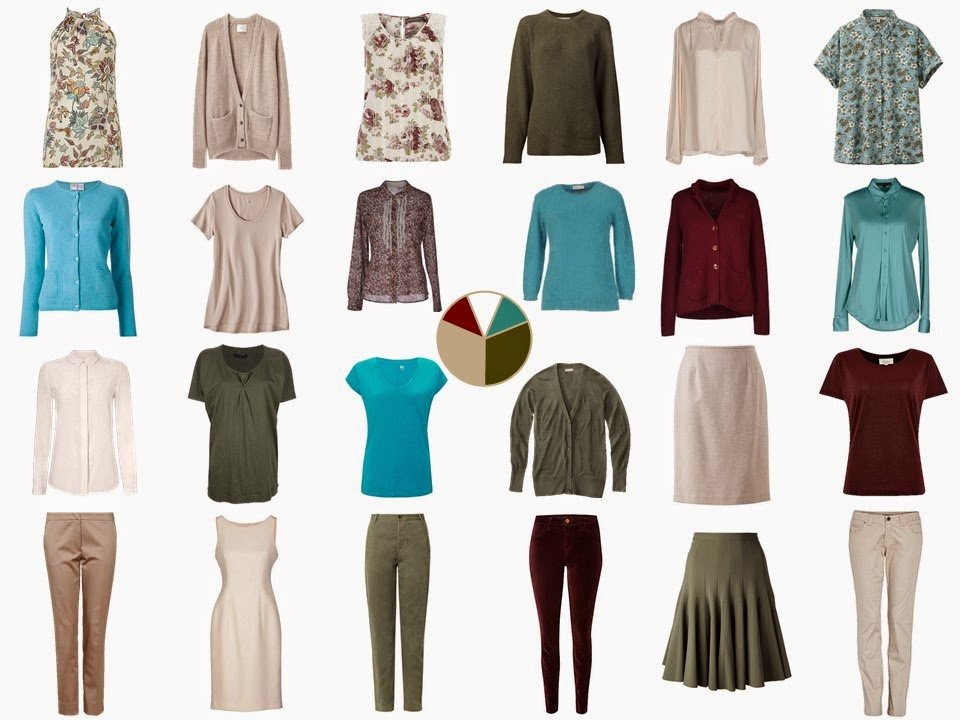 I personally really like this wardrobe just as it is – but it coulduse a bit of brightness…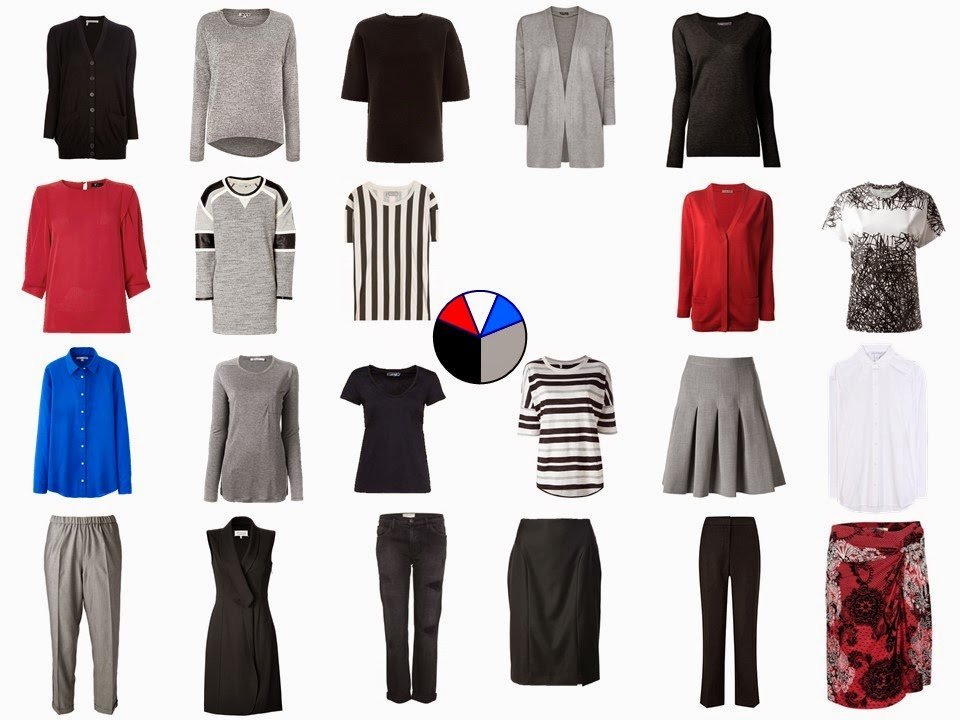 One easy shopping trip or mail order…
And things are much brighter – these two tee shirts give you options with both neutrals, and the red tee shirt gives you a slightly less dressed-up way to wear that great floral skirt!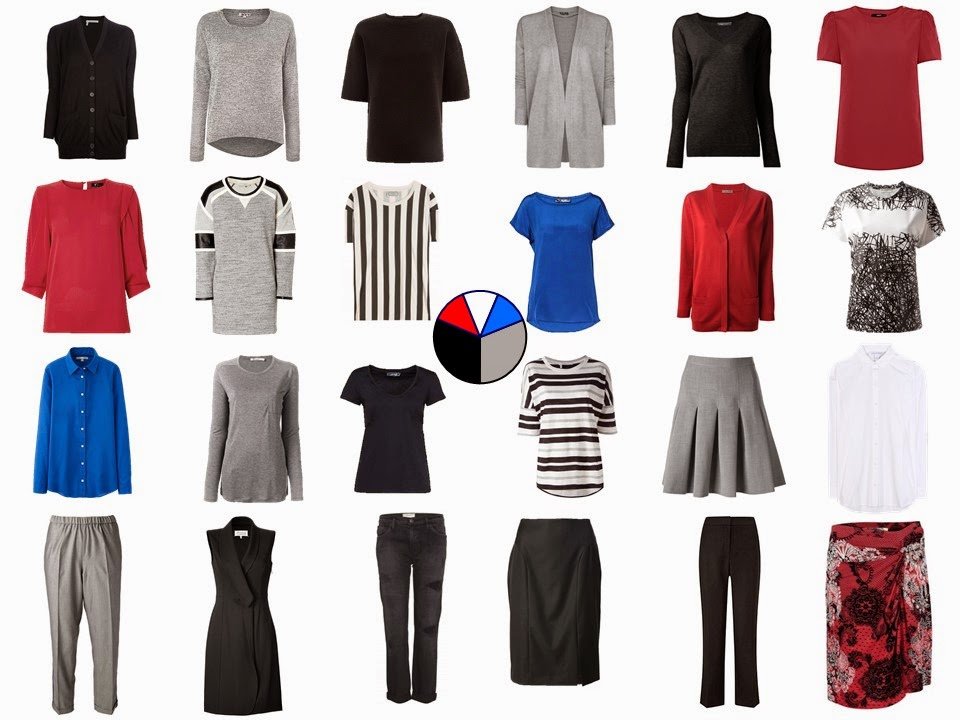 This is just about perfect – but another touch of yellow, in something warmer, would balance things perfectly.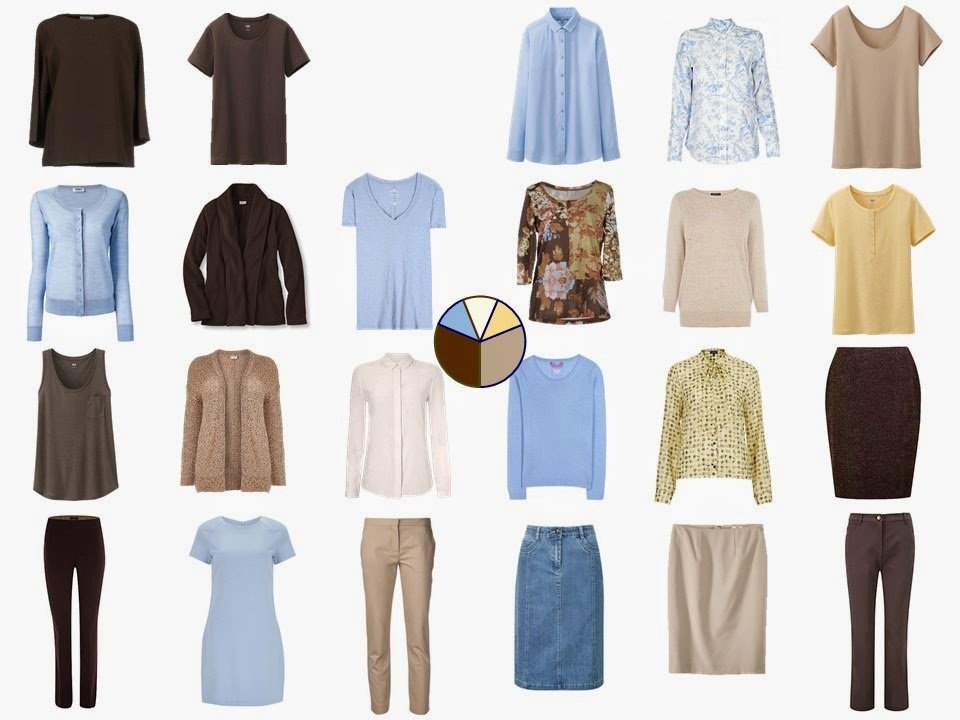 How your accent colors are represented in both summer and winter; the yellow sweater on a dreary day would make a world of difference in your outlook!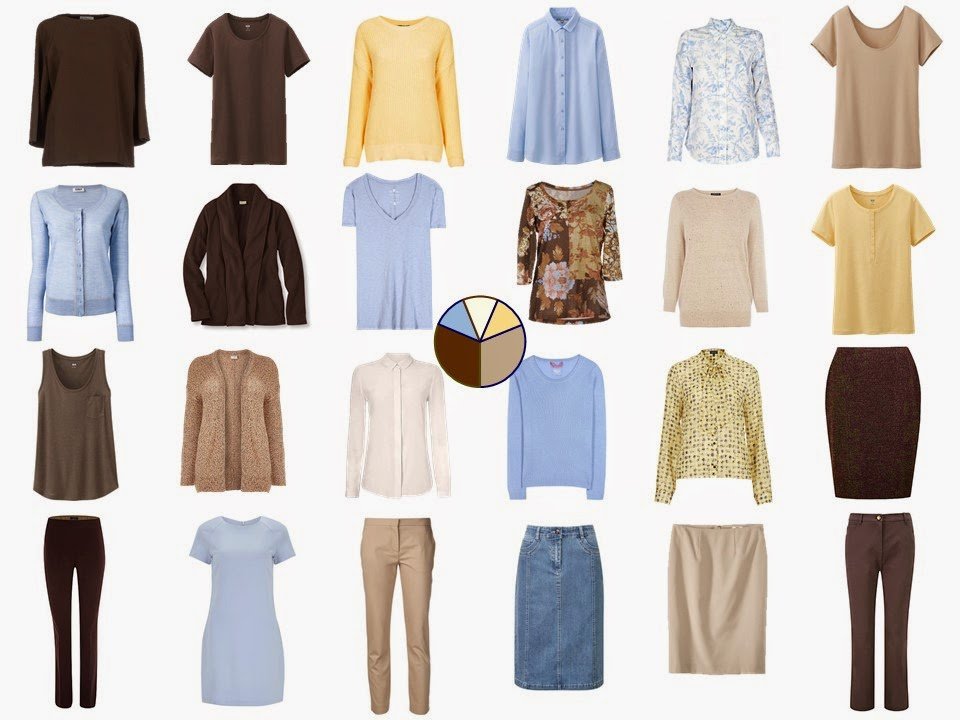 The caramel and black wardrobe only has one dress and one skirt – maybe another dress would be helpful? And another bridge garment is always a good idea.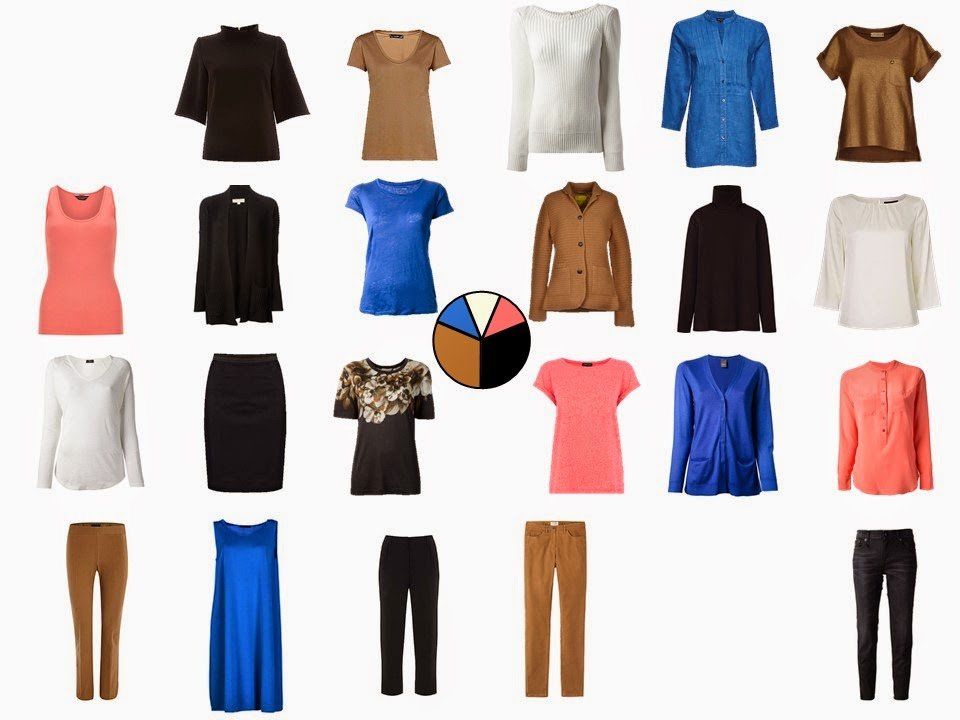 The vendor also has a tee shirt in this fabric WITHOUT the droopy pocket…
This just feels right to me….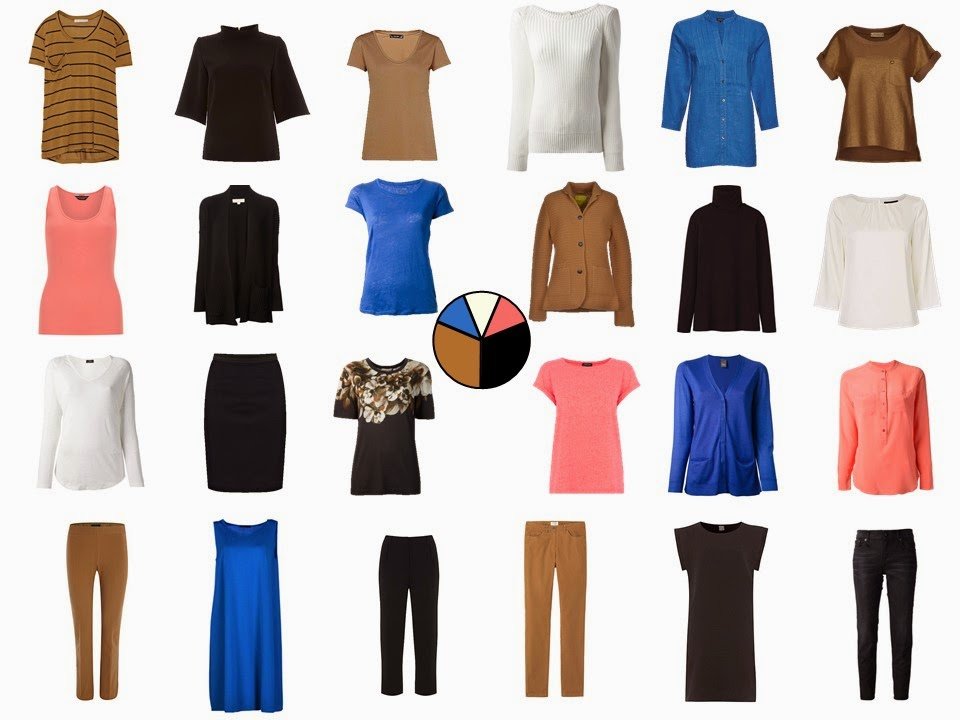 There are no obvious gaps here, so this kind of opens the door for just finding something versatile and beautiful…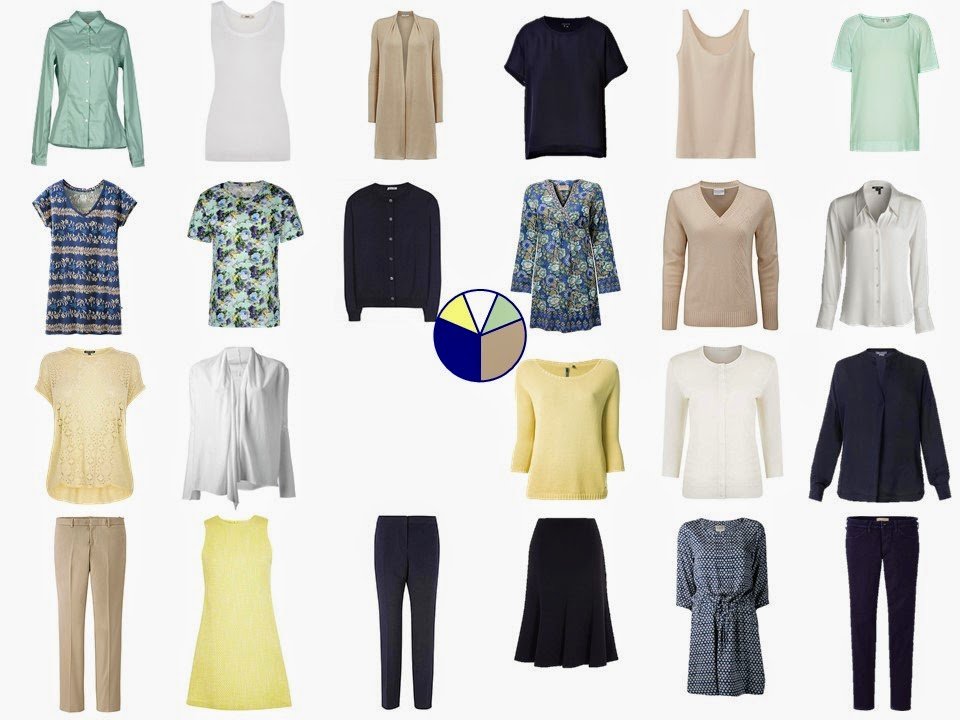 It's always seemed that this wardrobe was meant for someone who liked florals, so spotting a blouse that incorporates both neutrals colors AND one of our accent colors is an easy choice!
There's really nothing you couldn't do in this wardrobe!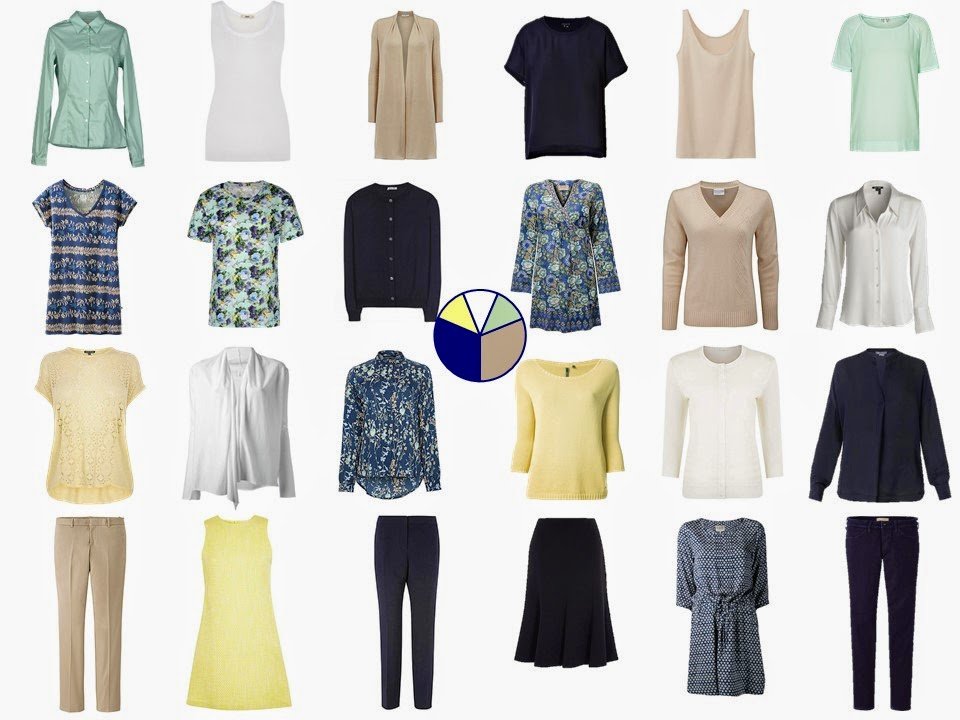 A pair of casual, dark pants!!! And maybe one more dress in the 2nd neutral – this has always been a dressy, office-y kind of wardrobe, so a dress seems appropriate.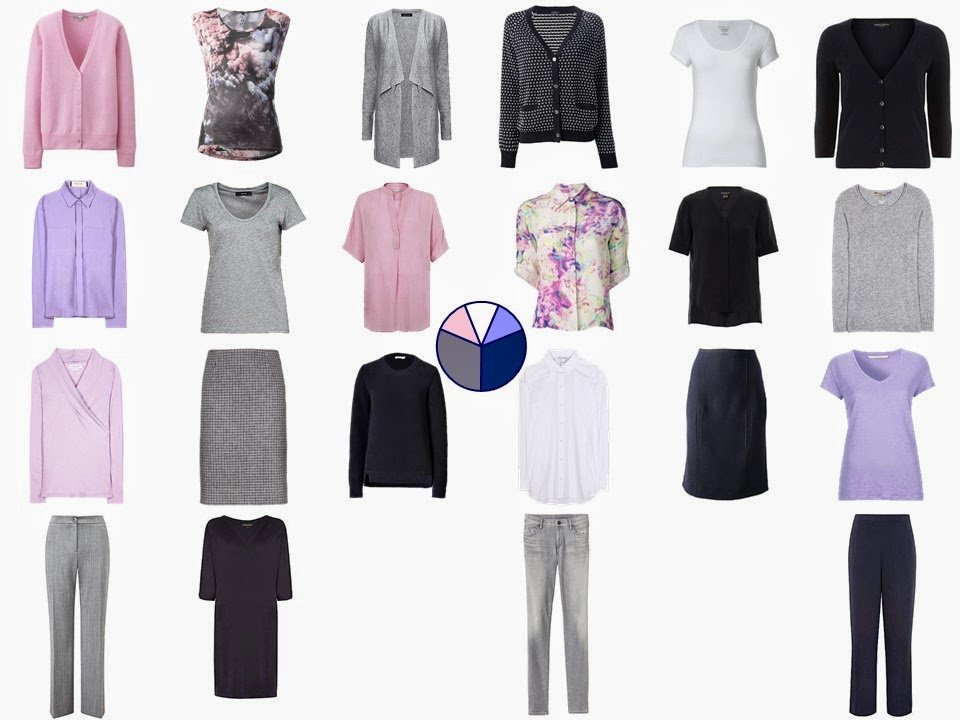 I love the softness of this…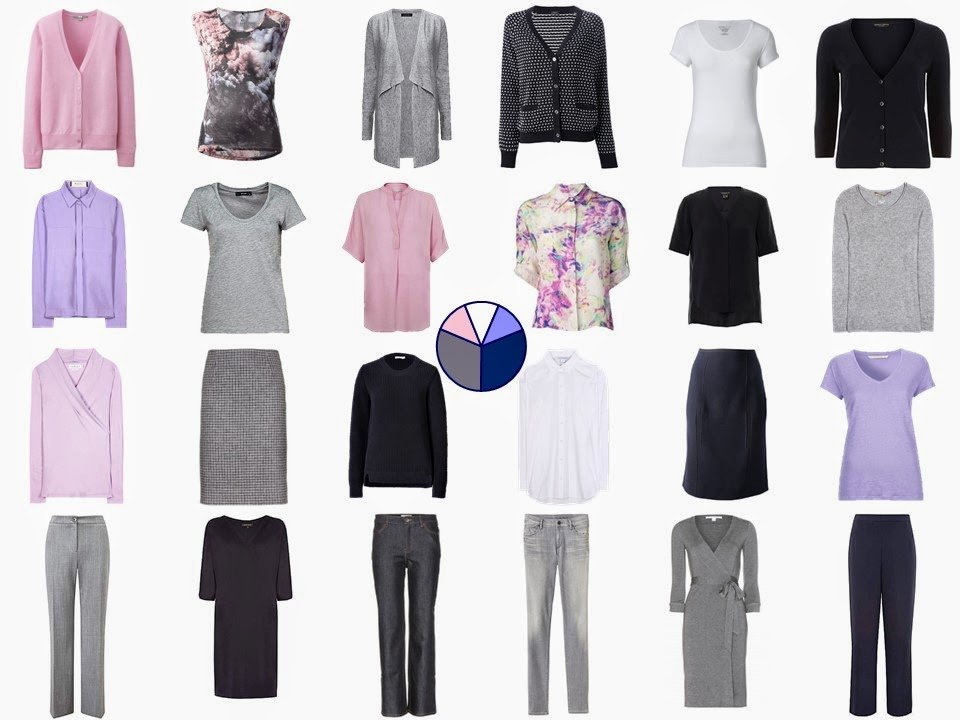 If anything here makes no sense, please bear in mind that I've spent most of the day heavily sedated, and might have done something really boneheaded in my delirium. Please leave a comment pointing out any silliness and I'll fix it pronto pronto.
love,
Janice