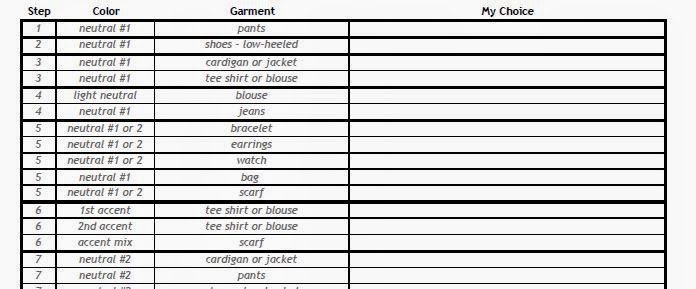 It's actually 3 worksheets in one:
First page lists each item step by step, just as we saw them in the Starting From Scratch Wardrobe posts here on The Vivienne Files.
The 2nd page sorts items out by color- Neutral #1, Neutral #2 etc.
and the 3rd page sorts the garments in one table, and the accessories in a 2nd table. Both of these fit on one page.
You can buy them – $1.99 – here:
I have to pay to have them hosted…
If you find errors, please let me know and I'll fix things pronto pronto…
and thanks, so very much, for reading The Vivienne Files,
love,
Janice