April 9, 2014
This is a typical room in the Hotel des Grands Hommes, in Paris. The colors and the details in this room can inspire a beautiful wardrobe. The colors words that I focused on were taupe, beige, camel, apricot, slate, gold, copper and bronze. I was looking for soft, patterned, draped and refined looks…
The striped colors of the headboard drew my eye to this sweater – it's softness confirmed my choice. And the combination of apricot and charcoal with a detailed scarf were irresistible.
I loved this coat, and the ornate flats appealed…. and the draped tunic dress, with warm tobacco leather leggings and metallic ballet flats are a relaxed outfit that would be very at home in this room!
Even when dressing for work, you can carry this feminine and beautifully detailed look into your clothing.
The bow on the cardigan was impossible to pass up… and the lacy blouse and lace skirt are made a bit more sober with a simple cardigan, which you could easily leave behind if you wanted to go super-dressy.
As always, outfits chosen with a unifying theme will combine to form a pretty nice travel capsule wardrobe: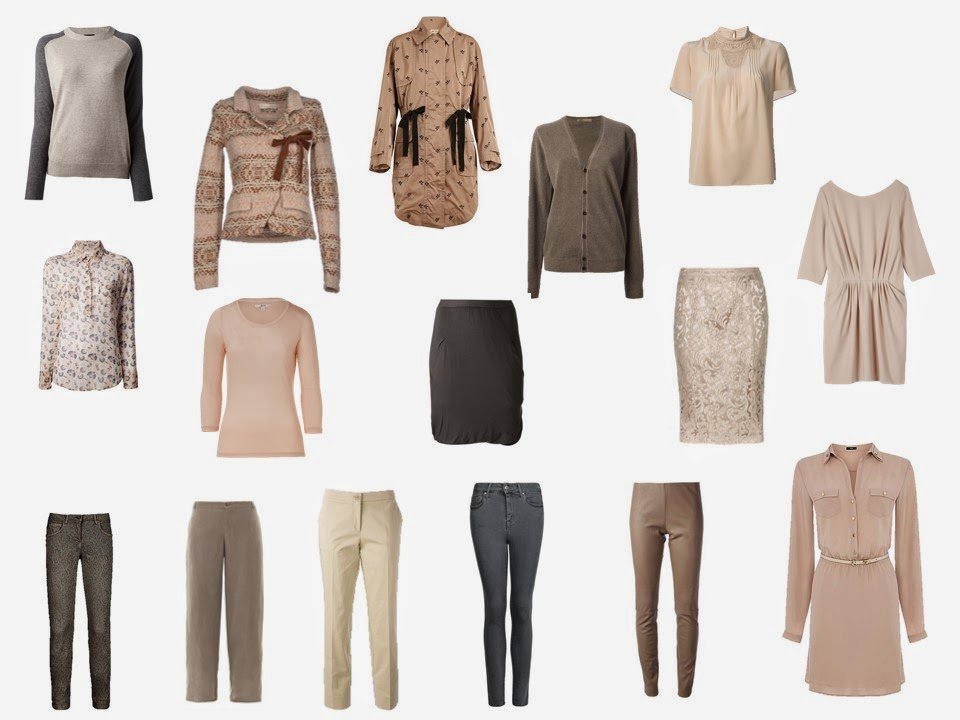 love,
Janice