April 8, 2014
So a couple of weeks ago, very shortly after we got back from Paris, I learned that someone very dear to me was quite ill. I immediately offered to go help with their care- I was thinking I would be gone for a day or two…
Normally, I have a pretty well-defined plan for emergency travel, which I outlined in a post
here
, way back when. To recap, this is what I recommended for a travel outfit: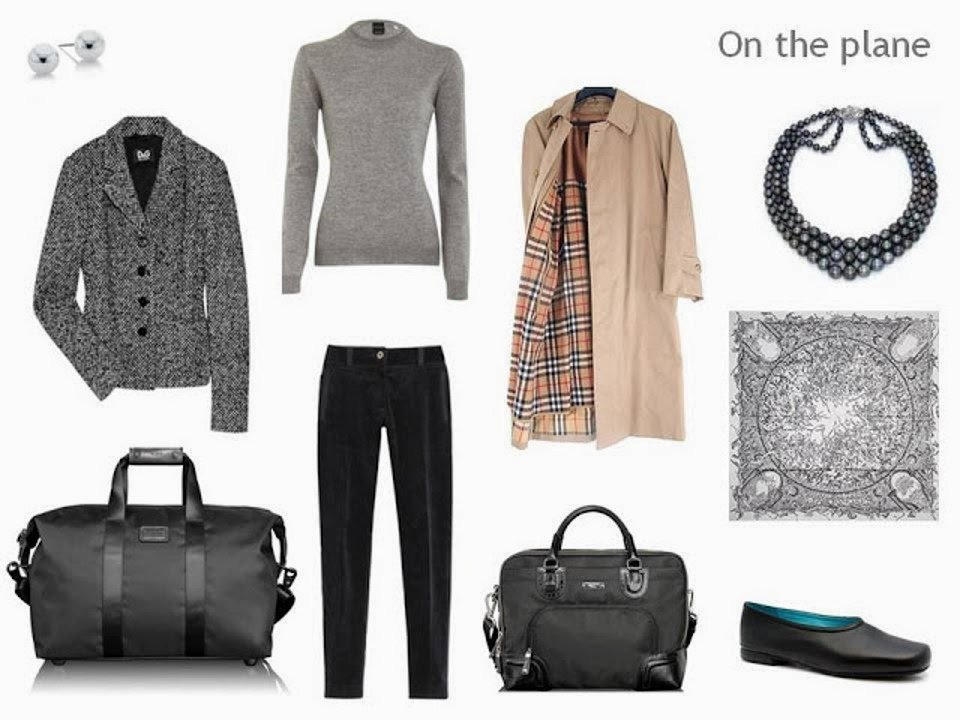 and this is what I suggested one might pack…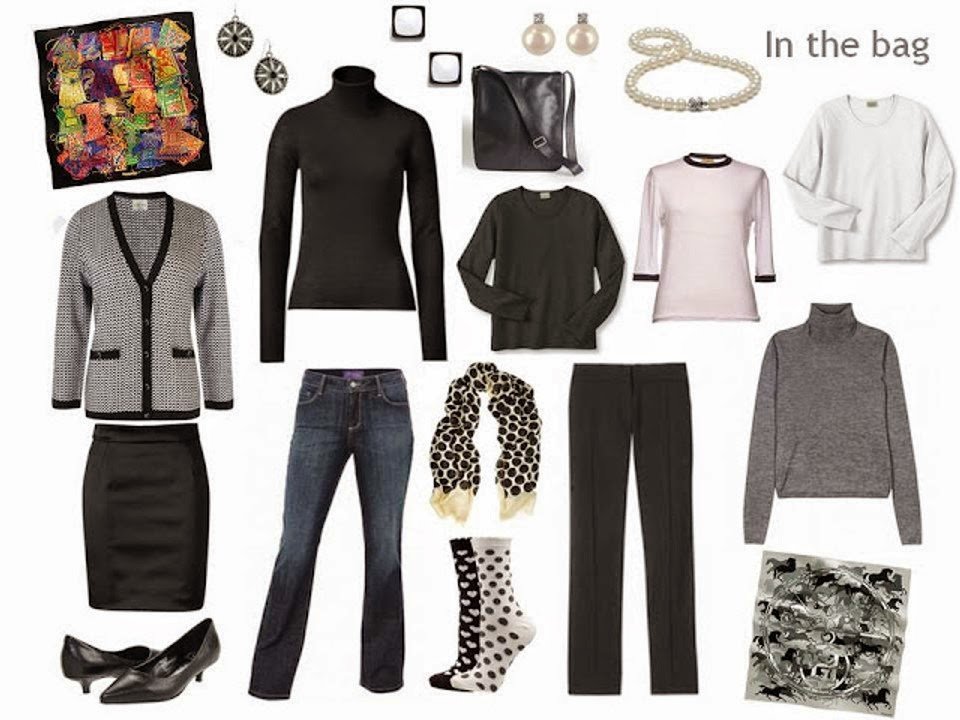 But I was only going to be gone a couple of days, right? So I traveled in this:
and packed this (not exactly these garments, but these are a fair representation of what I DID pack):
Yes indeed, I did NOT pack pajamas, nor did I remember another pair of shoes. (I did have some clean lingerie, which is not pictured).
And the upshot of all this? I was there for TEN DAYS…
My bag was plenty big enough to hold at least one more change of clothes, as well as a couple more tee shirts or sweaters. Admittedly, I wasn't out and about very much, and what I was wearing was NOT at all important in the grand scheme of things, but a few more options would have been nice. And I wouldn't have to have done laundry quite so frequently.
Bottom line – don't forget the possibility of a longer-than-expected stay, or a radical change in weather, or a surprise change of plans. Which is not to say one should overpack, but at a minimum, I should have filled my overnight bag.
Never too late to learn…
love,
Janice